The Croatian professional basketball player Ivica Zubac plays as a center for the NBA's Los Angeles Clippers.
The Los Angeles Lakers selected him in the 2016 NBA draft.
Ivica had already played four years of professional basketball in Europe before entering the NBA. However, his selection made him one of the few Croatian players to play in the American League.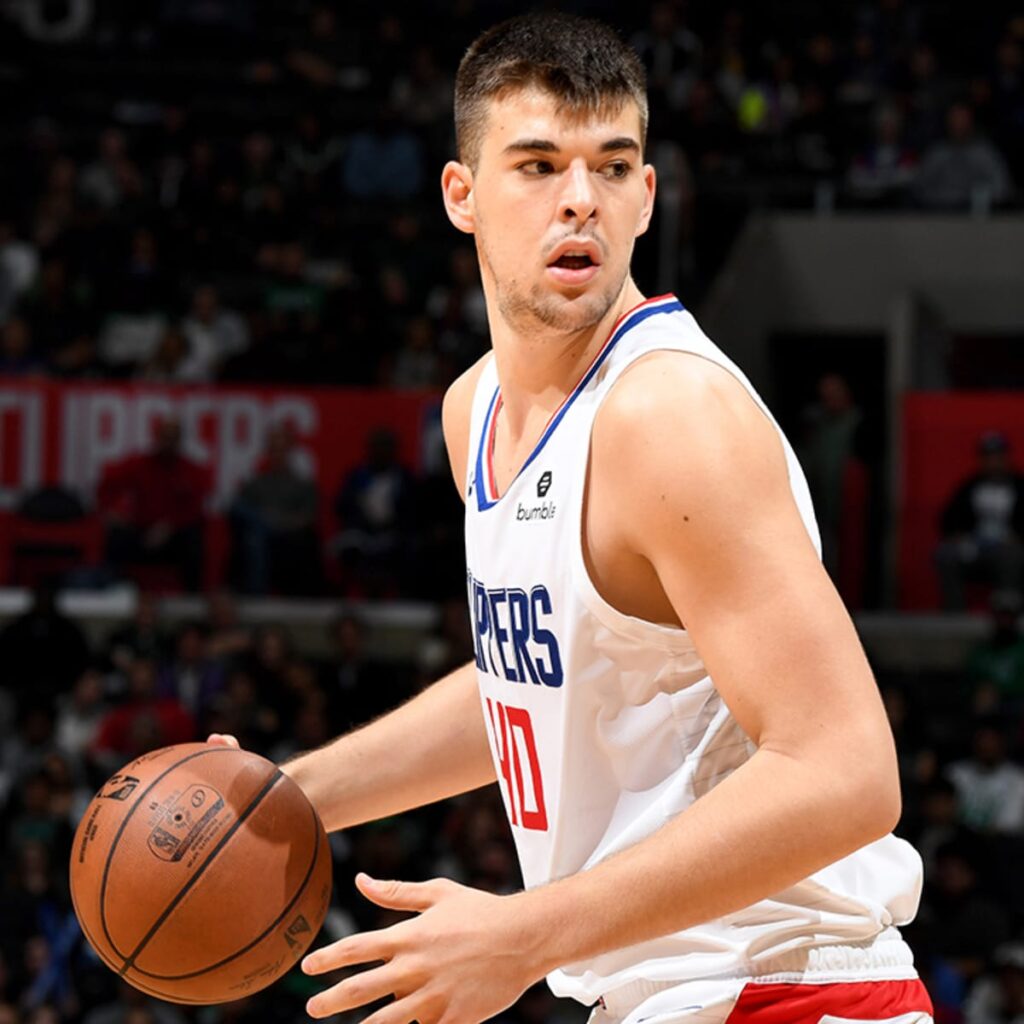 The big Croatian guy is known among his fans for displaying his sportsmanship on the court. The player, even though massive, has a great pace and always focuses on fair gameplay.
Even off-court, he is a friendly person, so it is evident that he maintains a good relationship with every teammate he plays with. Patrick Beverly, his former teammate, most recently coming to support the Clippers wearing Zubac's jersey against the Rockets very well depicts that.
He was one of the most significant players who helped the LA Clippers play in the Western Conference Finals for the first time in their NBA league history.
Undoubtedly, Zubac is one of the best contemporary European basketball players.
Let's discover more about everyone's favorite Ivica's early life, his initial basketball career, his personal life, and much more.
But before moving further into the details, here are some quick facts about Ivica Zubac.
Quick Facts
Full Name
Ivica Zubac
Date of Birth
March 18, 1997
Birth Place
Mostar, Bosnia & Herzegovina
Nick Name
Zablocki, Zu, Eight Percent
Religion
Christianity
Nationality
Croatian/Bosnian
Zodiac Sign
Pisces
Age

26

years old
Height
2.13 m (7 feet)
Weight
240 lb (109 kg)
Hair Color
Brown
Eye Color
Black
Build
Athletic
Father's Name
Ivan Zubac
Mother's Name
Dijana Zubac
Siblings
Two brothers and a sister
Siblings' Name
Mario, Antonio, and Marijaandjela Zubac
Education
Not available
Marital Status
Unmarried
Sexual Orientation
Straight
Girlfriend's Name
Kristina Prisc
Kid
None
Food Habit
Non-vegetarian
Profession
Professional basketball player
NBA Draft
2016
Position
Center
League

Croatian First Basketball League
Adriatic League
National Basketball Association (NBA)

Active Years
(2013–present)
Net Worth
$3 million
Currently Plays for
Los Angeles Clippers
Former Clubs

Zrinjevac club
Cibona Zagreb
Mega Leks
Los Angeles Lakers

Jersey Number (Recent)
40
Career Highlights & Awards

Serbian Cup champion (2016)
All-World Championship U-19 Second Team honors (2015)
Adriatic League champion (2014)

Social Media
Instagram, Twitter, Facebook
Merch
Notebook, Cards
Last Update

June 2023
Early Life, Family & Education
The Croatian basketball player was born on March 18, 1997, in Mostar, Bosnia & Herzegovina. He is the eldest child of Ivan Zubac and Dijana Zubac. Moreover, he has two younger brothers and a sister in his family.
Young Ivica grew up in Citluk near the border of Croatia. Even though he has dual citizenship, Zubac identifies as a Croatian. As a child, Zubac attended a private school in the same town.
He started playing basketball for fun when he was just 5 years old. His father, Ivan, was an amateur basketball player while in his teens. Moreover, Ivica's cousin, Zoran Planinic, used to play in the NBA around the same time.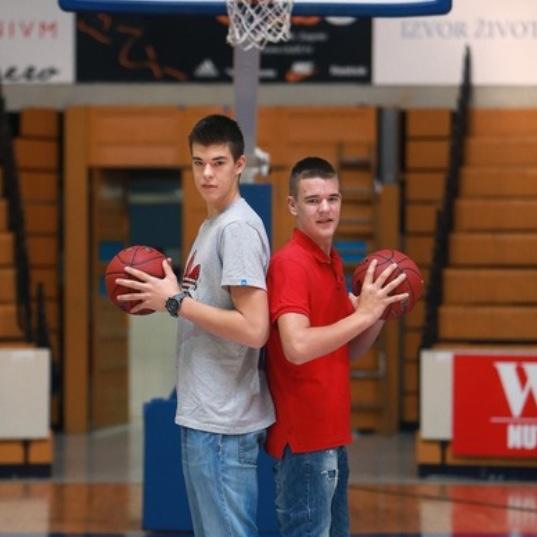 As a result, both his cousin and his athletic father inspired him to keep playing basketball. Ivan had even prepared a small court for his sons and friends to practice the sport. As a kid, he played basketball with bigger local boys.
Initially, he felt hard as he could not keep up with the elder boys. They often ignored him, and soon after, he felt like he was not made for playing basketball.
However, sometime later, he gained height, which gave him confidence.
Consequently, he returned to the court three years after completely stopped playing basketball. Moreover, he joined the local team and practiced shooting and drills. As a result, he showed rapid progress in a brief period under the team's new coach, Ivo Bundic.
His younger brother, Antonio, is also tall and plays basketball as a power forward. Likewise, his youngest brother, Mario, plays basketball and dreams of making it to the NBA like his eldest brother.
In addition, the player has a younger sister named Marijaandjela.
Ivica never attended college, as he later entirely focused on his basketball career.
Ivica Zubac | Career
Professional Career
European Leagues
For many years, Ivica Zubac played local games for his hometown club, Brotnjo. However, he soon began to dominate in the local-level games. Consequently, the Cibona Zagreb invited him to play in a tournament in Croatia.
Soon after, the club sent him to the Zrinjevac club, for which he played Croatian second league division for almost a year.
Returning, he played in the Adriatic League for the Cibona, and he became the Adriatic League champion in 2014. He played one more season for the club until they transferred him to the Serbian Basketball League Mega Leks.
<<< Maxi Kleber Bio: NBA & Net Worth >>>
After having a brief professional career in Serbia, Ivica went to America to play in the NBA League.
NBA Career
Zubac entered the NBA draft in 2016 while still affiliated with Mega Leks. The Los Angeles Lakers selected him as the draft's second-round 32nd pick.
He officially signed with the Lakers on July 7, 2016. Soon after, the club assigned him to play in the 2016 NBA Summer League. Eventually, he made an NBA debut for the club against the Atlanta Hawks on November 2.
Zubac played about two and a half seasons for the Lakers in the NBA and tried his best to deliver well.
However, he got very little playtime, and his performance throughout his years at the club could not fruitful.
Consequently, the Lakers traded him to the LA Clippers on February 7, 2019. After moving to the new club, he made slight progress and played his first-ever NBA playoff matches. Playing around 26 partners, Zubac averaged 9.4 points per game.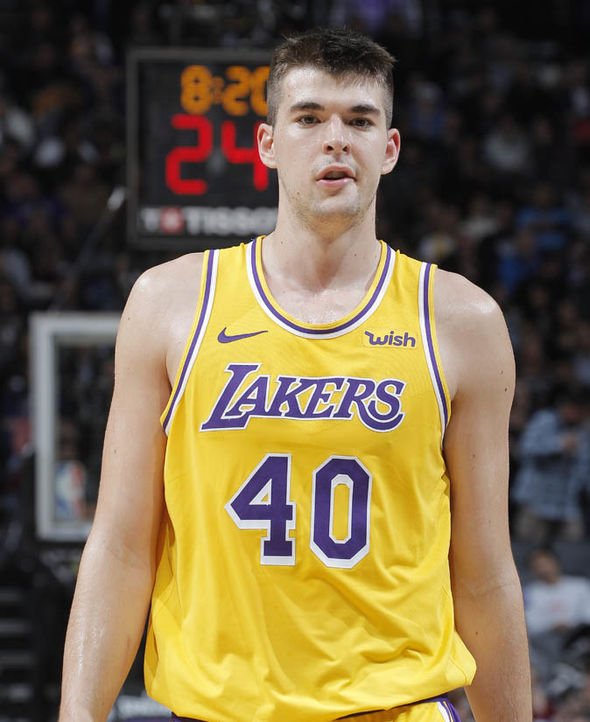 Furthermore, he played an essential role in leading the Lakers to two more NBA playoffs in the 2019-20 and 2020-21 seasons. He played 72 matches in both seasons and performed brilliantly, notably making his impression with blocks and rebounds.
The Clippers even gave him the nickname "Zublocka" for his incredible blocking skills.
He is still at the Clippers and playing better than in the previous seasons. He has already played over 50 matches, and presumably, he will have impressive stats this season.
National Team Career
Even though he is eligible to represent Bosnia & Herzegovina, he has always represented Croatia in various international tournaments. He first appeared for the Croatian junior national team, playing in the 2013 FIBA Europe U-16 Championship.
Zubac performed great with an average of 17.6 points and 7.9 rebounds per game and even won honors in the 2015 FIBA event.
Currently, the 7 feet tall player plays for the Croatian senior national team in different tournaments.
Age, Weight & Height
As of 2023, the Croatian basketball player is 26 of age. He celebrates his birthday every March 18.
He currently weighs around 240 lb (109 kg). However, Zubac was mostly fat while growing up. When he joined the NBA, he was among very few players with double-figure fat percentages.
However, in 2017, he left the entire Eurobasket tournament to fully dedicate his time to the gym. Consequently, he managed to reduce his body fat to just 8%, so his team members jokingly began to call him "Eight Percent."
In addition, he stands 2.13 meters (7 feet) tall. He believes that he inherited such a massive physique from his parents. His father, Ivan, is 6 feet 6 inches tall, and his mother peaks at 6 feet 2 inches.
Moreover, he has brown-colored hair and black eyes.
Awards & Achievements
Ivica Zubac began playing professional basketball at a very young age. He has earned numerous honors and accolades in his basketball career.
Sadly, apart from fame, he has not won any awards in the NBA yet. However, he won two big European League awards just after he began his basketball career. As he is still very young, he still has many chances to make it big and win big prizes in the future.
Some of his awards and achievements include:
Serbian Cup champion (2016)
All-World Championship U-19 Second Team honors (2015)
Adriatic League champion (2014)
Net Worth, Salary & Career Earnings
One of the best young European players in the NBA, Ivica Zubac, has a net worth of around $3 million.
His primary source of earning is the league games. He started making through leagues while he was a teenage player in Europe. However, there is no reliable information regarding his income through European institutions.
But the athlete's life turned when the Los Angeles Lakers picked him in the 2016 NBA draft. The club offered him a hefty sum of around $1 million in his rookie season alone.
He received about $1.3 million while playing for the same club the following season.
He started to earn even more after signing with the LA Clippers in 2019. The Clippers offered him nearly $1.5 million for his first season for the club. The club increased the player's salary to $6.5 million next season.
The player currently earns around $7.5 million annually. He has accumulated wealth amounting to approximately $17.3 million from his NBA career.
<<< Jusuf Nurkic Bio: Salary, Relationship & NBA >>>
In addition, he makes good earnings through merch sales and brand endorsements.
Ivica Zubac | Personal Life
Ivica Zubac is in a severe relationship with Kristina Prisc, a Croatian national like himself. The two got engaged in the Bahamas in 2020 in a small private ceremony attended by a few close friends and family members.
Ivica met Kristina in 2015 and soon approached her. She, in turn, showed interest in the young emerging basketball player and has started dating since then.
Kristina Prisc was born on May 1, 1992. She graduated as a Journalism major from a Croatian University in 2016. However, she did not like to make a career in Journalism and began working as a model instead.
Moreover, she likes animals and is fond of dogs and horses. She even owns a stable and often takes her horses to participate in horse racing.
Returning to the present, she often visits America to spend time with her boyfriend, and they enjoy their vacation together. In addition, she is a huge fitness freak and works out regularly.
The duo had intended to marry in 2020 but had to call it off due to the Coronavirus pandemic. However, they are expected to announce their marriage date very soon.
They do not have any children as of yet.
Ivica Zubac on Social Media
<<< Norman Powell: Clippers, Injury, Trade & Net Worth >>>
Frequently Asked Questions (FAQs)
Who is #40 on the Clippers?
Ivica Zubac wears #40 on the Clippers. He has been playing for them wearing that jersey number since the 2018-19 NBA season. He had also worn the same jersey number while at the LA Lakers.
When did Ivica Zubac start dreaming about getting into the NBA?
Ivica Zubac started dreaming about getting into the NBA while just in school. However, the exact age is unknown. He began playing small tournaments while he was just 7.
Moreover, his cousin's beginning of a professional career in the NBA prompted him to dream about entering the NBA.