International rugby union player Jac Morgan was born to his parents in Sketty, Wales, on January 21, 2000.
The son of a former rugby union player, Jac started playing the sport early in his life, apparently from his dad's influence. His dad was almost at the end of his playing career when Jac was born.
However, he saw his dad play for the Brynamman as a kid. Many years later, he played for the Brynamman against the Pontyberem in a friendly match alongside Rhodri, which he considers the most memorable moment with his dad.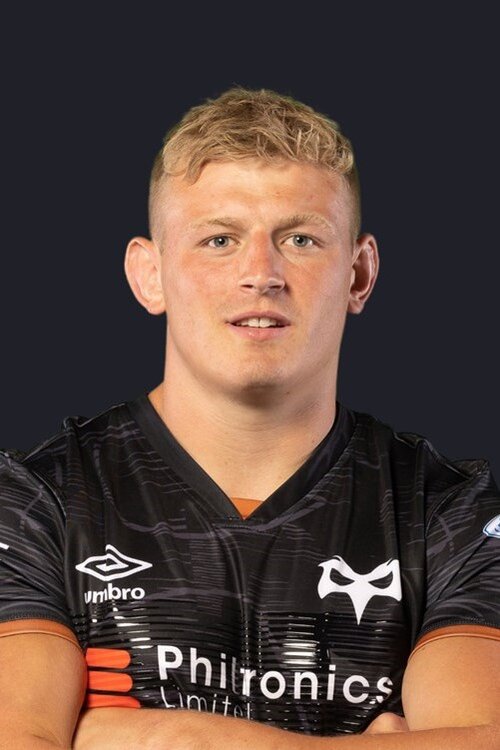 Jac Morgan is a Welsh professional rugby union player. He plays for the Ospreys in the United Rugby Championship and the European Rugby Championship Cup.
A product of Swansea Valley Village Club in Cwmtwrch, Wales, Jac played rugby under the coach Bertie Roberts for nearly seven years.
At age 19, he joined the Scarlets academy and debuted against the London Irish in the Challenge Cup in November 2019. He played for them for two years before signing with the Ospreys, where he had 20 points in 19 games.
Aside from his club career, Jac has played internationally for the Welsh national rugby union team. He is the co-captain of his national team alongside the hooker Dewi Lake.
Jac Morgan Parents
Father Rhodri Morgan And Mother
Jac Morgan was born to his parents on January 21, 2000, in Sketty, Wales. His dad is Rhodri Morgan, a local rugby union club player in Sketty. Unfortunately, there is no information about his mother.
Jac began playing rugby at a young age, seeing his dad play, and followed former Welsh and Ospreys player Shane Williams from the start.
His dad, Rhodri, played over 300 games for the Brynamman throughout his twenties and thirties and retired in his late thirties.
Jac once said in an interview that his uncles and grandfather were local rugby union players.
Later, when Jac expressed his desire to join an academy to hone his skills, his parents enrolled him in an academy in Cwmtwrch, where Rhodri's childhood friend Bertie Roberts was a junior coach.
Although Jac made it into the U19 and U20 national team selection, he was not sure he would find a place in the senior national team and make a living playing the game.
However, his parents always told him to do what he wanted and were always there to assist him in making his sports career a success. Now that he has done a great job captaining his team at 23, his parents are proud of him.
Recently, Jac has been a part of the Welsh squad participating in the 2023 Rugby World Cup, where Wales became the first team to reach the tournament's knockout stage.
Although his parents are home, they are following his every game and vouching for him to lift the trophy for his nation.
Jac Morgan Is A Former Engineering Apprentice
Even though the Wales international player Jac Morgan has played rugby all his life, he never felt like he could make a living playing the sport. Consequently, he enrolled in a mechanical engineering course after a year of his A-levels.
In 2019, he was playing for the Scarlets, but only part-time. Besides, he was an engineering apprentice at Morgan Advanced Materials, a product manufacturing company in Llansamlet, Wales.
However, he eventually left the job after he signed a deal with the Ospreys in 2021. As he started getting more playtime and exposure in his new club, he completely abandoned his engineering career.
Despite not being a great student, he admitted that he enjoyed the apprenticeship at Morgan Advanced Materials.