Jack Lisowski's wife, Jamie Livingston, tied the knot with the British snooker player in 2015. The couple was first spotted together in 2014 but hasn't shared any latest photos.
Jamie hasn't been seen for a long time on her husband's social media sites. The beau of the snooker player herself isn't very active on Facebook, Instagram, or Twitter.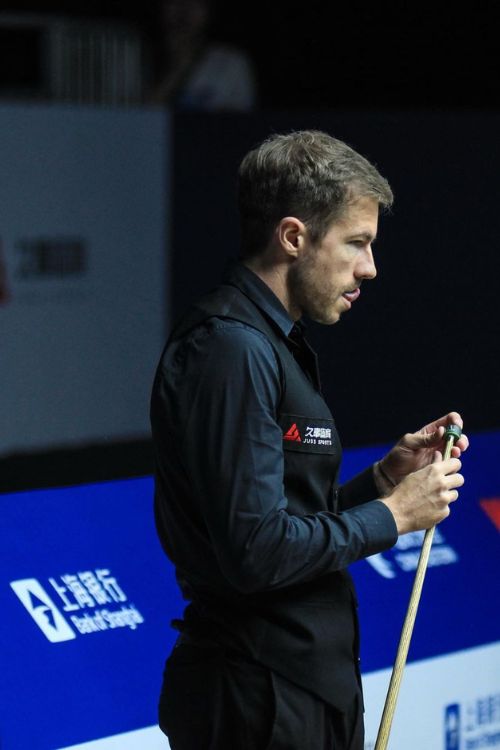 One of their last photos was shared by Jack a week after their wedding day, and since then, not much is known about their relationship. But Jamie could be one of those spouses who doesn't like being seen much publicly.
The English snooker player was recently seen competing at the Shanghai Masters. He almost made it to the quarterfinals but was trumped by fellow British snooker player Judd Trump.
Robert Milkins was another player at the tournament, and though he progressed further than Jack, he was knocked out by Luca Brecel in the competition.
Jack Lisowski Wife, Jamie Livingston
Jack Lisowski's wife, Jamie Livingston, hails from America and dated the snooker player for a while before tying the knot.
The couple tied the knot on February 23, 2015, at a church in his hometown of Cheltenham. Jack's sister and only sibling, Issy Lisowski, served as a bridesmaid at the wedding ceremony.
Despite, Jack being highly active on Instagram, the snooker player is yet to share any pictures of his wife. A few of his wife's pictures are present on his Twitter handle, with the first snap coming in 2014.
The snooker player shared a picture of his wife and his family celebrating Thanksgiving. He shared another photo of his wife, Jamie, in 2015.
In the photo, Jamie can be seen watching the Super Bowl and rooting for the Seattle Seahawks while wearing the team's jersey. Sadly, Jamie had to see her team face a loss against the Tom Brady-led side New England Patriots.
Though they might have tied the knot on February 23, Jamie shared the first wedding picture of the two on March 3. The snap remains the only evidence of their wedding ceremony.
Jack has never shared appreciation posts for his wife or wedding anniversary posts for his wife on his social media page. If one scrolls through Jack's Instagram page, then, one might assume he is a bachelor and unmarried.
Jack's Instagram post doesn't give any hints the snooker player shares a child with the American spouse.
Jack Lisowski Has Ukrainian Connection
The English snooker star Jack Lisowski is a quarter-Ukrainian thanks to his grandfather. In 2022, Lisowski showed support for the European nation after it was invaded by Russia.
The snooker player wore a small Ukrainian flag on his waistcoat during various tournaments in 2022. But during the Snooker World Championship, Jack was told to remove the waistcoat.
Later, while talking to the media, Jack shared his disappointment of not being able to show support to Ukraine. Jack's grandfather settled in England after World War 2, and his father visited the Eastern European nation.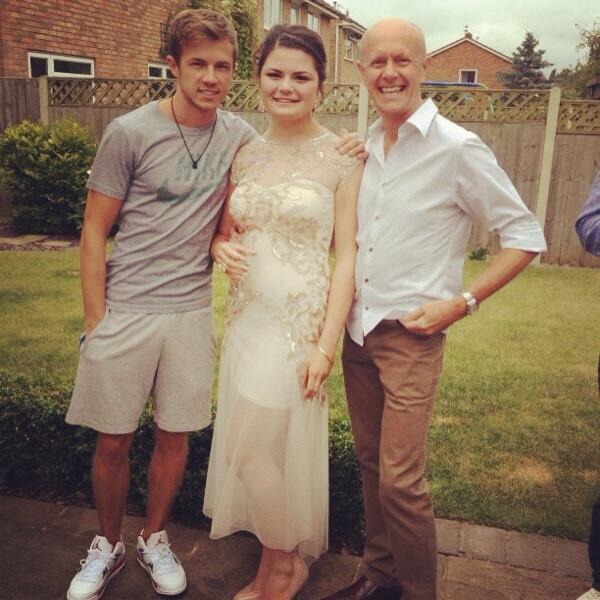 Jack said he always wanted to visit the country but can no longer do it as it's no longer safe. Jack's parents are away from the spotlight, and he has a younger sister named Issy Lisowski.
She has appeared a few times on her brother's Instagram and shared a cute picture of him taking his sister to prom in 2013.