Gwen Matthews (full name: Gweneth Matthews) is the youngest child of Bruce Matthews and the sister of NFL offensive tackle Jake Matthews who plays the 2022 season as ninth with the Atlanta Falcons.
Born with down syndrome, Gwen never has let these hinder the way she enjoys her life.
No wonder why she is the source of inspiration for the Matthews family- a third-generation sports bloodline, especially NFL, and considered NFL's First Family.
Every hardcore NFL lovers are aware of the family's ethics and their impressive NFL career inscribed in the 200-year-long history. Its seven NFL-playing members have accumulated 25 Pro Bowl invitations, 11 first-team All-Pro accolades, and three Super Bowl appearances.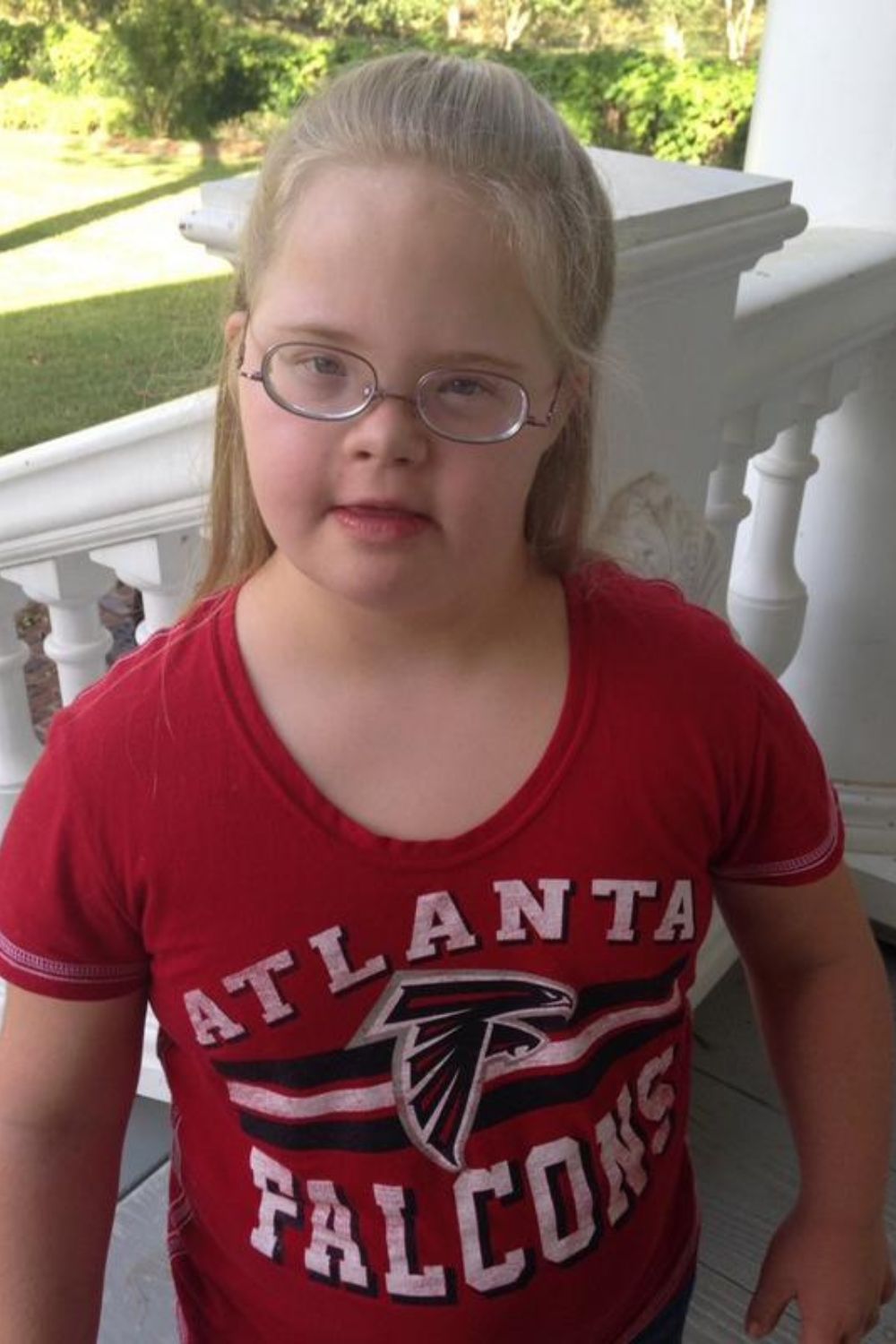 You inevitably get curious to dig out more about the members & their achievements if you come across the Matthews family.
Want to know more about Gwen Matthews, the sister of Jake Matthews? Stay with us as we deliver further insights on other members of the Matthews family.
Gwen Matthews | Quick Facts
| | |
| --- | --- |
| Full Name | Gweneth Matthews |
| Date of Birth | 2003 |
| Birth Place | Missouri City, Texas |
| Nick Name | Gwen |
| Religion | Christianity |
| Nationality | American |
| Ethnicity | White |
| Zodiac Sign | Not known |
| Age | In her 20s |
| Hair Color | Blonde |
| Eye Color | Drak Brown |
| Health Condition | Down Syndrome |
| Father's Name | Bruce Matthews |
| Mother's Name | Carrie Matthews |
| Siblings | Six |
| Grand Parent's Name | Clay Matthews Sr., Daisy Matthews |
| Great Grand Parent's Name | H. L. Matthews, Elsa Matthews |
| Uncle's name | Clay Matthews Jr. |
| Hobbies | Dancing, Gymnastics |
| Personality | Loving, Caring |
| Marital Status | Not Married |
| Social Media | Not available |
| Last Update | November, 2023 |
Jake Matthews' Sister Gwen Matthews | Early Life & Family
Gwen Matthews is the youngest daughter and youngest of seven kids to Bruce Matthews and Carrie Matthews. She is the sister of 2018 Pro Bowl Jake Matthews.
She was born in 2003 and currently lives with her parents at their home in Fort Bend County, Texas. While her birthday remains undisclosed, she is in her 20s as of November, 2023.
Her parents, Bruce and Carrie, were both attendants of the University of Southern California (USC). They married in May 1983- following two weeks of graduation.
The youngest of Matthews, from Burce's family, has six older siblings: an older sister Marilyn, and five big brothers: Steven, Kevin, Jake, Mike, and Luke.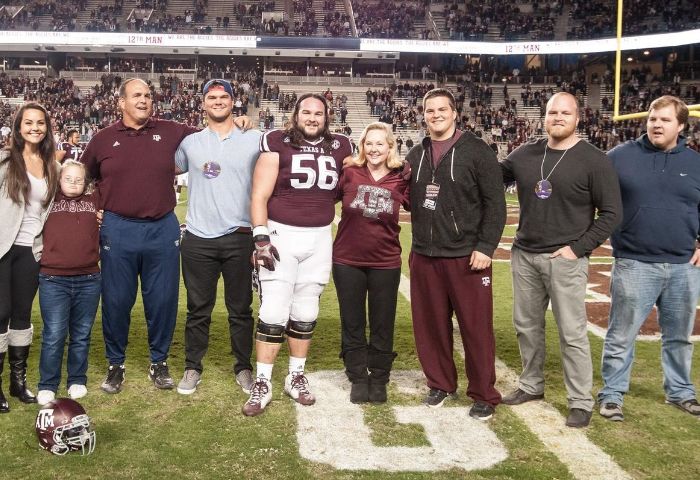 A thing that separates Gwen from the rest of her siblings is that she was born with Down Syndrome.
But that doesn't mean she is away from the competitive and never-giving-up traits of the Matthews family gene.
The Atlanta Falcons player's sister is generous, accepting, and capable of unrestricted love- and Jake Matthews finds himself envious of his sister Gwen.
The Matthews family feels that if they had the same mentality as that of little Gwen, they would all be in a better position as a person.
Gwen Is An Inspiration To The Family
Gwen is down to earth and genuine to all. While all the other family members get preoccupied with worldly matters, loving and being loved are Gwen's priorities.
For instance, Gwen cares little about people's appearance, what others say to her, or the newest fashion trends. If she meets a new person, she is happy to give them a hug and a bright smile.
"It's amazing how much someone who doesn't communicate with the spoken word can teach you," said her mother, Carrie, during an interview with ESPN in 2014.
She is incredibly calming and a continual reminder. Gwen has taught the Matthews family much about love, blessings, and joy.
Gwen Matthews' Father Bruce Matthews | A Retired NFL Player
Bruce is a retired NFL player and has played in more NFL games than any other lineman in league history. Added that, he started 293 NFL games, being third-most after Brett Favre and Tom Brady.
The American former football player gave all his 19 seasons to Tennessee Titans (Houston / Tennessee Oilers) from 1983 to 2001. Bruce played every position on the offensive line: guard, center, offensive lineman, and long snapper.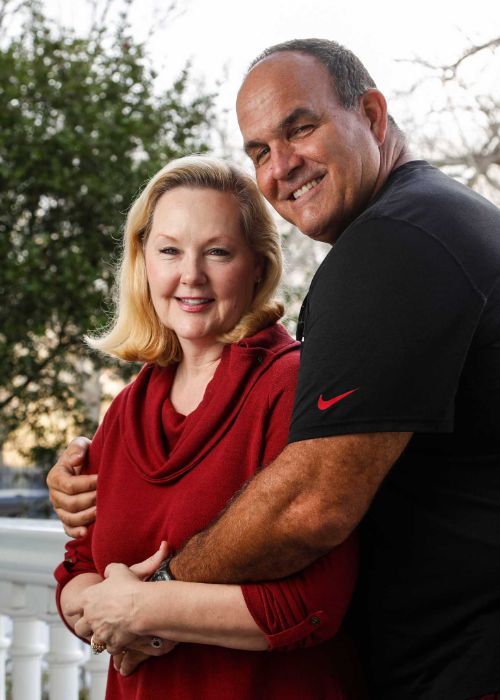 In 2007, he became an inductee of the Pro Football Hall of Fame.
After his NFL playing career, Gwen's father, Bruce served as an offensive assistant coach at Houston Texans (2009–2010). Later, he became the offensive line coach of the Tennessee Titans (2011–2013).
Gwen Matthews | Brother Jake Matthews & Other Siblings
Gwen's four brothers out of five have NFL playing careers. The eldest one, Steven Matthews, practices law in Texas.
Her brothers, Kevin Matthews (b. February 4, 1987) and Mike Matthews (b. 1994), are former NFL players.
Kevin, an undrafted free agent of the Tennessee Titans, played with Washington Redskins (2013) and Carolina Panthers (2014). On the other, Mike, an alumnus of Texas A&M University, last played with Miami Dolphins (2017).
Gwen Matthews' third oldest brother Jake Matthews (b. February 11, 1992), currently plays as an offensive lineman for the Atlanta Falcons. The Falcons picked him in the 2014 NFL Draft.
Most recently, Jake signed a 3-year $55 million contract extension with the Falcons on March 14, 2022.
In October 2014, Jake Matthews made a Tweet featuring his sister Gwen addressing Downs Syndrome Awareness Month.
In honor of Downs Syndrome Awareness Month, I give a shout out to my favorite Falcons fan, my beautiful sister Gwen. pic.twitter.com/6rNyLW3AXa

— Jake Matthews (@jakematthews70) October 7, 2014
Her other brother Luke Matthews (b. 2000), plays on the offensive line at Texas A&M Aggies; the 2022 season is his senior collegiate year.
Gwen Is An Aunt- Jake Matthews Shares A Child With His Wife
An excellent offensive weapon for the Falcons, Jake Matthews turns delicate when it comes to his family. With his wife, Meggie Matthews, a former sports reporter, he is father of a son named Beckett.
He and Meggie married on March 12, 2021.
Nearly after a year, in May 2022, the duo confirmed they were expecting a child, due date in December 2022. The pair welcomed son Beckett Matthews on November 10, 2022- three and a half weeks early.
View this post on Instagram
Gwen Matthews' brother Jake is a 2-time First-team All-American and 2-time First-team All-SEC.
Jake's first NFL game was a triumph over the Saints. However, he ended with a high ankle injury. Despite the injury, Jake started all but one of the games during his first season.
Jake's blocking in 2014 allowed 51 QB pressures; in 2015, only 38 were permitted. During that season, the player was placed third on Pro Football Focus' list of the year's most improved players.
Throughout his nine seasons with the Falcons, Only in the 2016-17 season, he made a Super Bowl (LI) appearance but lost to New England Patriots.
During the 2017-18 season, he played the NFC Divisional game against Philadelphia Eagles but fell short of 15-10 to victory.
Jake took part in each of the 2020 season's 16 games. The player's pass blocking put him ninth among all NFL tackles, while his run blocking put him in 47th place.
Are Gwen (Jake Matthews Sister) And Clay Mathews III Related?
Yes, Jake Matthews' sister Gwen Matthews, and Clay Matthews III are related- they are cousins.
Her cousin played 11 NFL seasons- primarily with Green Bay Packers (2009–2018) and Los Angeles Rams (2019). On September 27, 2022, he retired from football following two seasons without any signings.
Clay Matthews III is the son of her uncle Clay Matthews Jr., a former American football linebacker who played with the Cleveland Browns (1978–1993) and Atlanta Falcons (1994–1996).
Clay Jr. also has another son, Casey Matthews, a former NFL player.
Gwen's other cousin Casey Matthews is a former football linebacker with whom she is very close. He is a 2011 NFL Draft who played with Philadelphia Eagles (2011–2014) and Minnesota Vikings (2015).
Casey left playing NFL after surgery on his hip labrum injury.
The player recorded ten sacks while playing outside linebacker in his first season. He exceeded that mark in 2010 with 13.5 sacks, which helped the Packers defeat the Pittsburgh Steelers in Super Bowl XLV.
Throughout his first nine seasons of play, Clay maintained his position as a top pass rusher, compiling at least six sacks. In the 2014 and 2015 seasons, he played inside and outside linebackers, demonstrating his versatility and athleticism.
Brief On Family History- Grandfather & Great-Grandfather
Gwen Matthews' grandfather, Clay Matthews Sr. (father of Bruce Matthews), was a former football tackle- a 1949 NFL Draft by the Los Angeles Rams.
Later, he was traded to the 49ers and played with them (1950, 1953–1955) before serving as a paratrooper during Korean War. Upon return from the war, he served as the president of the manufacturing company Bell & Howell.
He was married twice- first with Daisy, who died of cancer in 1984, and later lived with his second wife, Carolyn.
Clay Sr. died on March 23, 2017, at 88.
Gwen's great-grandfather H. L. "Matty" Matthews (February 14, 1889 – February 27, 1975), is considered the patriarch of the Matthews family. His wife's name was Elsa Matthews.
Matty Matthews was a minor league baseball player and coach of several sports.
Jake Matthews Sister, Gwen Matthews | FAQs
What are Gwen Matthews' hobbies?
Jake Matthews' sister, Gwen, loves gymnastics and dance.