Jake Plummer is a former National Football League (NFL) player who played football from 1997 to 2007. On December 19, 1974, he was born in Boise, Idaho, United States.
Jake the Snake is his nickname which was given by the professional wrestler Jake "The Snake" Roberts as a tribute. According to the reports, Plummer has a net worth of $30 million, and he has earned most of the wealth from American football.
In 1997, the Arizona Cardinals drafted Plummer for the first time in the second round. After that, he played the first six seasons of his international career.
Along with football, he was also excelled in basketball and baseball. Reasoning the same, Plummer was known as a three-sport athlete.
Let's learn more interesting things about this player.
Quick Facts
| | |
| --- | --- |
| Full Name | Jake Plummer |
| Known As | Jake the Snake |
| Birth Date | December 19, 1974 |
| Age | 48 years old |
| Place of Birth | Boise, Idaho |
| Country | United States |
| Profession | Football Player |
| Horoscope | Sagittarius |
| Nationality | American |
| Father's Name | Steve Plummer |
| Mother's Name | Marilyn Plummer |
| Siblings | Eric Plummer |
| High School | Pierce Park Elementary, Capital High School |
| College | Arizona State University |
| Height | 6'2″ (1.88m) |
| Weight | 212 lbs (96 kg) |
| Body Type | Athletic |
| Position | Quarterback |
| Draft | 1997 |
| Marital Status | Married |
| Spouse's Name | Kollette Klassen Plummer |
| Children Name | Not Available |
| Net Worth | $30 Million |
| Salary | $5 Million |
| Active Years | 10 Years |
| Social Media | Twitter, Instagram |
| Merch | Magazine |
| Last Update | May 2023 |
Jake Plummer | Early Life, Family
Jake Plummer was born in Boise, Idaho, in the United States of America.
Steve Plummer is his father's name, and Marilyn Plummer is his mother's name. He is a hardworking boy towards his family and has one brother Eric Plummer.
He and his brother were too friendly to each other, and they spent most of their time at the family lumber mill and warehouse located in a town of 50 in Sawtooths.
Plummer attended Pierce Park Elementary, Hillside Junior High, and later, he graduated from Capital High School in 1993.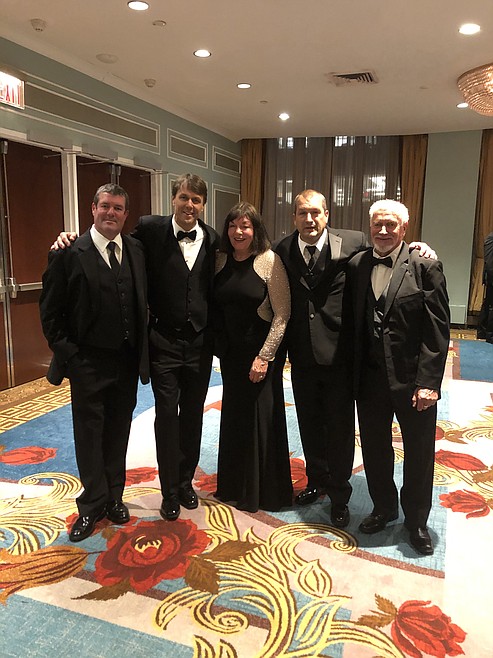 After completing high school, he went to Arizona State University in 1993. He accepted a football scholarship and started his early freshman season in 1993. After playing for some years, he graduated in 1997.
Similarly, he was known as a great football player and was selected all-state as a punter and quarterback with a score of 6,097 passing yards and 68 touchdowns in his junior and senior years.
The quarterback also had a keen interest in baseball and basketball, except for football. Furthermore, he was a consensus All-American at Arizona State in his senior year.
Jake Plummer | Career
After he got the scholarship from Arizona State University, Plummer started his football playing career in 1993 from his college days.
College Career
Jake Plummer always used to be consistent and provided much statistical output, and never let the team down.
In 1994 he had an impressive nine touchdowns, seven interceptions, and 1650 yards in his freshman season.
In addition, after playing some more games, he broke his record as a sophomore with a score of 2000 yards and increased his touchdowns to 15. All these records helped him to earn a strong fan base and many conference honors.
He was considered arguably the best in school history in his senior season in 1996. On the other hand, he successfully set the new school record for career passing yards and evaded a sack to toss a 25-yard touchdown on the game's opening drive.
Furthermore, he ended his college career with most of the records, and his passing touchdown scores remain as an ASU record.
Plummer also got the jersey number 16 as the best player in Sun Devil history in 2013 with a two-time Academic All-Conference player.
Don't forget to check out our article on Todd Gurley – Stats, Contract, Injury, Girlfriend & Injury.
International Career
Jake Plummer started his international career in 1997 after being drafted by the Arizona Cardinals for the rookie season in the 2nd round of the NFL draft. He played under the guidance of Kent Graham and Stoney Case.
After playing some games from the Cardinals, he took his team to three of their four victories.
He was already popular from the ASU record, and more people from worldwide started to know him.
In 1998, he made a record of 465 yards and three touchdowns. But sadly, in another year, he had a disappointing season. He lost the game with a score of 3-8 and failed to take the team to another qualifying round.
By the end of the season, Plummer ranked as the league's worst quarterback. After some time, he again bounced back with the best statistical season in 2001 with the Cardinals. Plummer played for Arizona Cardinals for four years.
After spending half a decade with the Cardinals, he signed with the Denver Broncos as a free agent in 2003, replacing Brain Griese.
Similarly, on September 22, he won the first game against Oakland Raiders with a score of 31-10. However, he also had to face many losses during that season.
Again, in 2005, he held the record for the longest streak of his career. He played till 2006 for the Oakland Raiders and then traded to the Tampa Bay Buccaneers in 2008. However, some rumors began that he would retire during the competition.
But he was still under the contract of the Buccaneers. Later, the settlement was finally done on June 10, 2008, and he was required to pay back $3.5 million to the Buccaneers for retirement.
Handball Career
Since his retirement from the NFL, he started playing handball and attended his first Simple Green US Open of Handball tournament in 2007 with his brother Eric.
Plummer also hosted his pro invitational championship, but sadly he lost in that tournament against Jeff Kastner.
Also, in 2008, he lost another semifinal game of the Idaho State Singles Championships.
Post Playing Career
After announcing his retirement, Plummer decided to join the Pac-12 Network as a studio analyst for college football in 2013. Similarly, he became a committee member of Doctors for Cannabis Regulation NFL.
Plummer also broke 2 Broncos franchise records of passing yards and passer rating, including 9 Cardinals franchises as of the 2017 NFL off-season.
Career in Movie
Jake Plummer is one of the famous American football players and played for various movies and series.
Resurrecting the Champ (2007), The NFL on NBC (1965), The NFL on CBS (1956), NBC Sunday Night Football were some of the shows where he characterized himself as an actor.
You might be interested in Who is Anna Congdon? Meet Saquon Barkley's Wife
Awards and Achievements
During his career, Plummer played multiple seasons with different teams. In between that, he was awarded many times. The first award was Pro Bowl which he got in 2005.
In 1996 he was nominated as the Pac-10 Offensive Player of the Year, First-team All American, and 2x First-team All Pac-10.
Plummer also got the PFWA All-Rookie Team award in 1997. All these awards made him a lot easier to progress in his career.
Controversies
Plummer, one of the popular renowned American players, also came into multiple controversies in his life.
Let's look out into some of them into points:
On March 23, 1997, he was caught by police in an Arizona nightclub for fondling three women. The women claimed that Plummer was consuming alcohol and went down into their skirts and pants.
Plummer was again charged on May 28, 1997, fined $1020, and ordered to perform 100 hours of community service for felony sexual abuse.
There also has been a report of medical marijuana that he regularly claims to deal with lingering post-football injuries.
Age, Height & Weight
An American football player, Plummer was born in Boise, Idaho, the United States, on December 19, 1974, is now 48 years old.
Since he is an athlete, he stands with a height of 6ft 2 in (approx 1.88m).
Moreover, with the proper diet and healthy lifestyle, he weighs around 96 kg (approx 212 lbs).
Jake Plummer | Girlfriend, Wife & Kids
When he was young, he had an affair with a girl named Jennifer Walcott.
He has been married to Kollete Klassen, a former Broncos cheerleader. The duo first met in 2005 and married on August 26, 2007.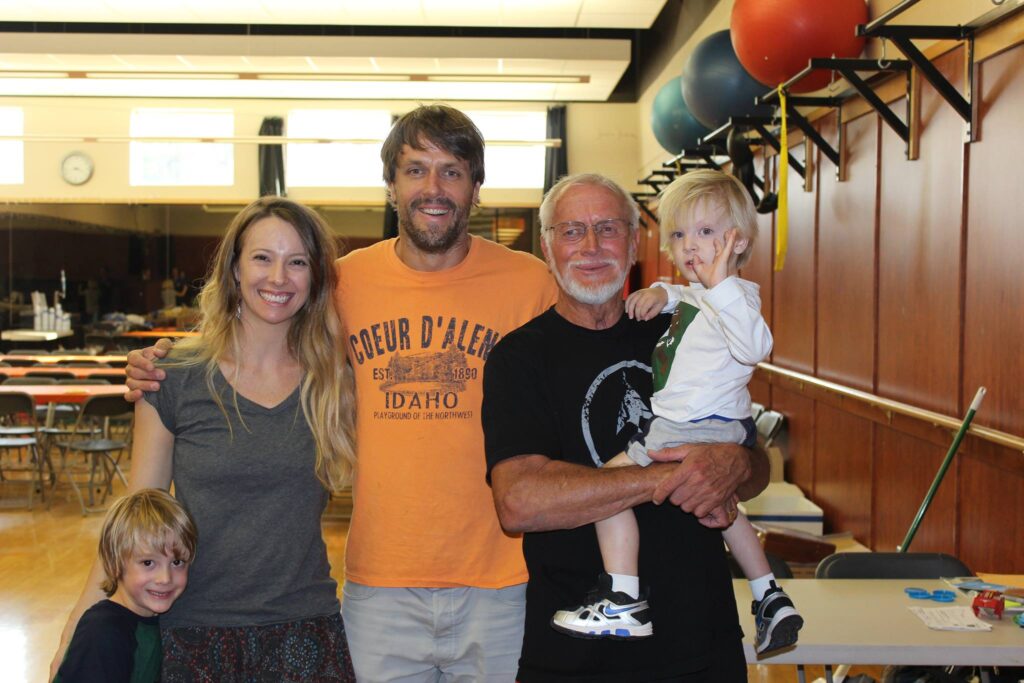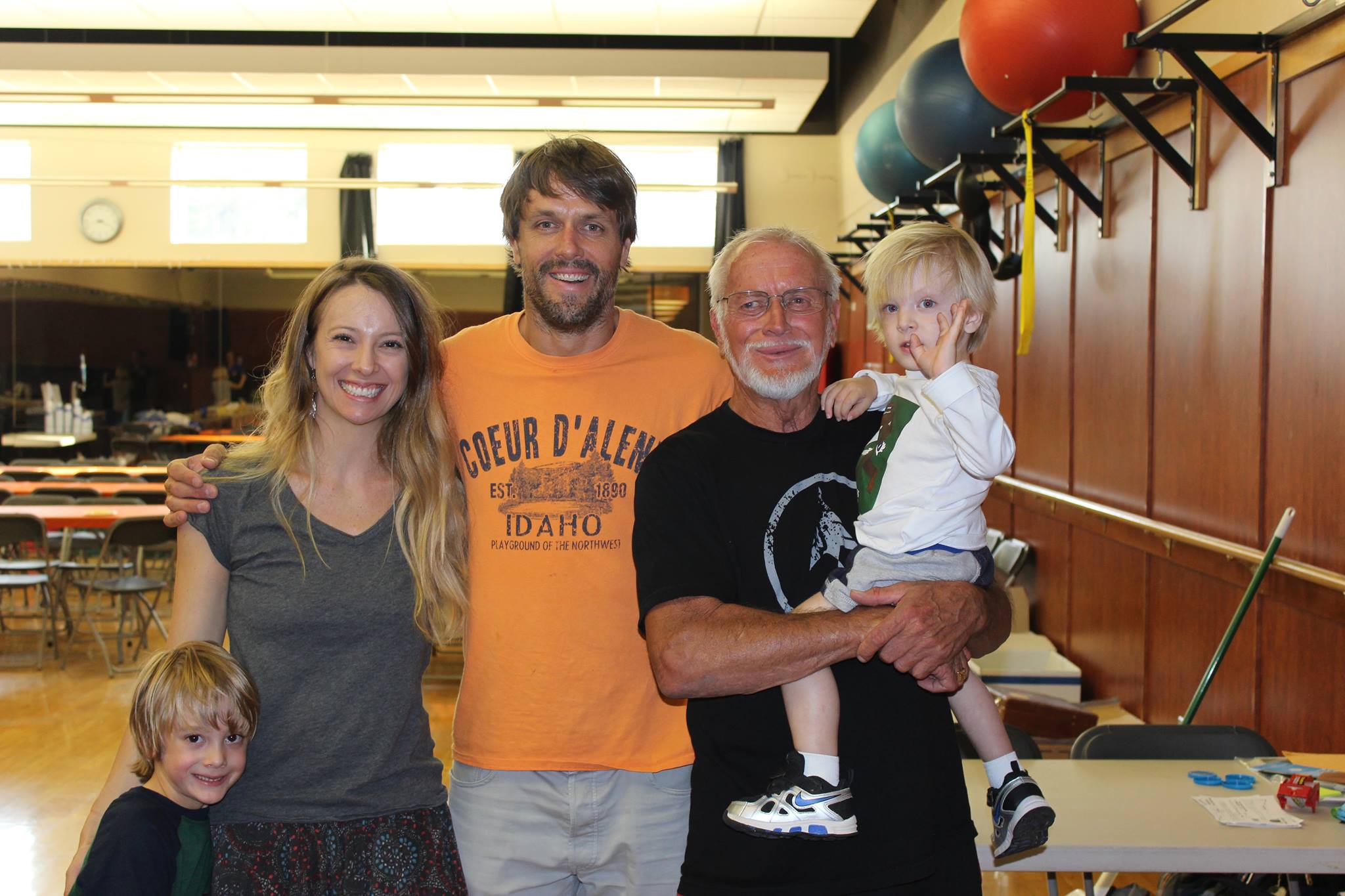 After three years of marriage, Plummer and his wife gave birth to his first kid in 2010. Now the athlete is the father of three kids.
Jake Plummer | Salary, Net Worth & Property
According to the report of Forbes, he is one of the richest players in the world, with a net worth of $30 million. He played many seasons with different teams throughout his career and worked as a professional quarterback football player.
Furthermore, he gets a decent pay of $74,600 annually, working as a vice president of Realylist Sports.
Plummer also has a stunning house with 9,205 square feet, seven bedrooms, and eight bathrooms located in the beautiful Cherry Hills Village.
Social Media Presence
An American football Plummer is quite active on his Twitter account. He has a lot of followers (around 22.1k) on his account and shares most of his life details with his fans.
Moreover, he gained a lot of followers in the recent months after his appearance in the movie "The Social Life."
Read our article on Vance McDonald Bio: Wife, Net Worth, Injury, Covid & Steelers.
On the other hand, he also has an Instagram account with very few followers of 1189. He prefers to use a Twitter account more rather than his Instagram account.
Common Queries
What was the relationship between Jake Plummer and Pat Tillman?
Pat Tillman is a teammate of Jake Plummer, who played from both Arizona State and Arizona Cardinals. After spending some time in the same teams, they became close friends.
How many NFL games did Jake Plummer play in his career?
Jake Plummer, an American former NFL player, started his international career in 1997 when Arizona Cardinals drafted him.
He contributed ten years of his life in football, where he played 143 games in total and took out the average score of 29,253 passing yards and 74.6 passer rating.
Why did Jake Plummer take Medical cannabis advocacy?
Medical cannabis advocacy is known as the access to marijuana. Plummer used to take that drug to treat the pain, headache, and inflammation that he experienced many times during his year of playing football.
He even said that his condition improved so much due to the use of that drug and later raised funds for medical research.