Jalen Brunson doesn't have a brother but has a sister named Erica Brunson. Erica and Jalen grew up in New Jersey supporting New York Knicks.
The sibling pair of Jalen and Erica has been pictured several times on courtside and often share supportive messages for each other.
Born and raised in New Brunswick, New Jersey, Jalen Brunson was the second-round pick in the 2018 NBA Draft. He previously played for Dallas Mavericks and joined the Knicks in 2022, penning a $104 million contract.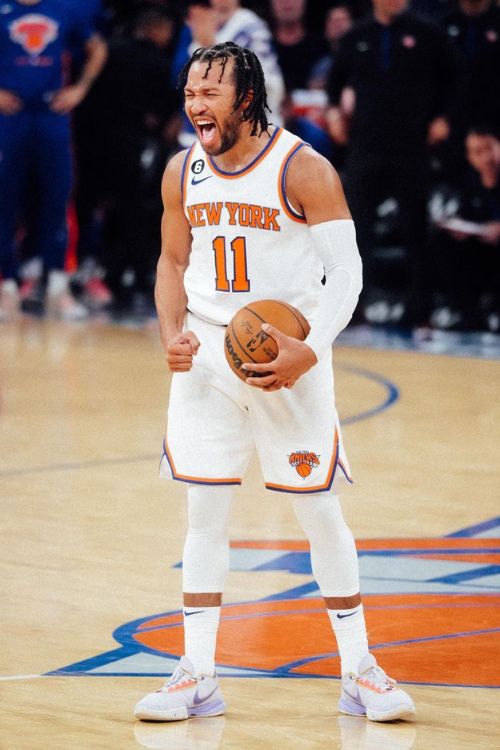 Ever since his NBA debut, the Villanova alum has only improved himself constantly. Jalen finished third in the most improved player list, edged out by Lauri Markkanen for the trophy.
Currently, the hometown boy is putting up stunning displays for his team in the ongoing Conference Semi-Finals against Jimmy Butler's Miami Heat.
Brunson played a key role in his team's victory over the Heat in the second game as they tied the series. The third game is scheduled for May 6, 2023.
Jalen Brunson Sister, Erica Brunson
Born on March 15, 2001, Erica Brunson is the younger sister of the Knicks star player and is her only sibling. She graduated from Villanova University in 2023 with a degree in communication.
After completing high school at Cherry Hill, Erica joined the same university her brother once started week in and week out.
As a high school student, Erica worked as an aftercare assistant at Cherry Hill Montessori. She worked there for three years until her freshman year at Villanova.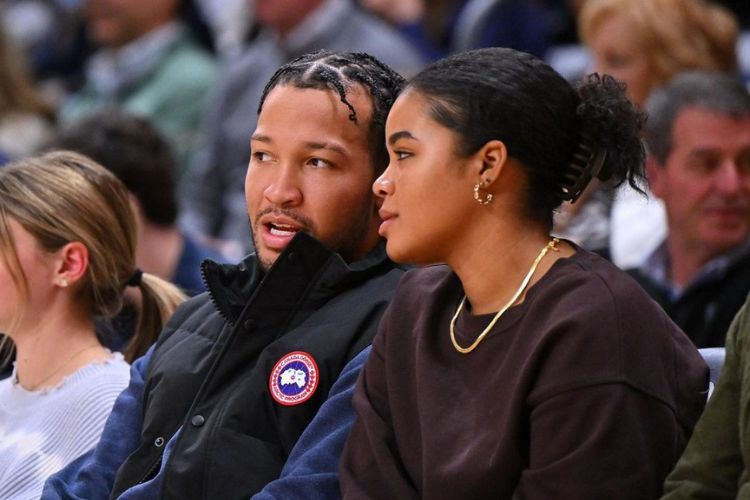 During her sophomore year at Villanova, Erica worked as a Lululemon Educator part-time. She did work as a social media intern at her brother's former team, Dallas Mavericks.
Erica is available on Instagram, and on the platform, she has shared several posts of her day-to-day lives with friends and family, including trips to watch her brother star for the New York Knicks.
The little sister of Jalen has been regular in the playoffs game against Miami Heat, attending both the games played at Madison Square Garden.
On one occasion, Erica even crossed paths with the American rapper Jack Harlow, Erica shared the picture on her Instagram.
Jalen Brunson Parents, Rick, And Sandra Brunson
Jalen Brunson's parents, Rick and Sandra Brunson, are former athletes.
The New York Knicks point guard is blessed with athletic genes, a trait he shares with his parents.
Jalen's love for basketball was cultivated by his dad, Rick Brunson. Rick played for the New York Knicks and several other NBA franchises as a former NBA player.
During an interview with the Dallas Morning News, Brunson gave insight into his childhood. In seventh grade, Brunson decided to focus on basketball and his father helped him during those formative years.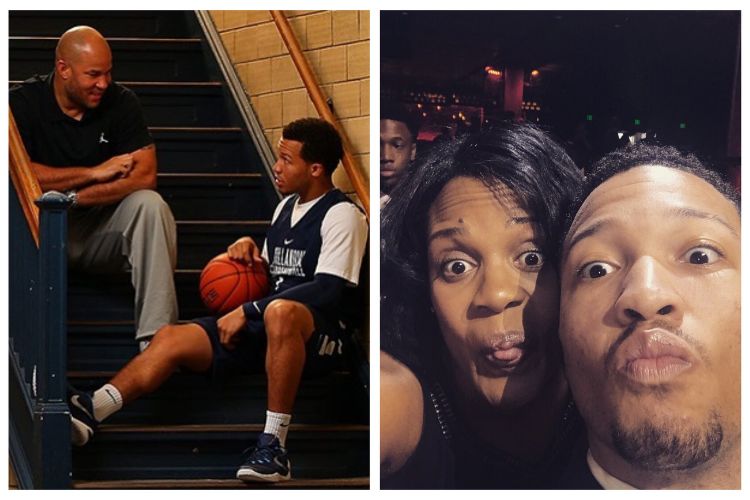 He would follow his father around New York Knick's locker room and would stay up late at night to talk to his dad about the games.
Rick is currently the assistant coach for the New York Knicks. He previously worked with Chicago Bulls and Minnesota Timberwolves.
Similarly, Sandra Brunson is a former collegiate volleyball player and a graduate of Temple University. Currently, Sarah works as the CFO of the Second Round Foundation, which she co-founded in 2022.
The Knick's player calls his mother his best friend and the one to teach him life lessons. Without fail, Jalen makes sure to express his love and gratitude towards his family by posting several pictures with his family on social media.