An American-Nigerian basketball coach, Ime Udoka, grew up with his sister Mfon and brother James, who attended the same school.
Ime Udoka is a former basketball player and head coach of the Houston Rockets of the National Basketball Association (NBA).
The coach was born and raised in Portland, Oregon, where he attended Portland's Jefferson High School.
He played high school basketball at Jefferson High School and later played for the San Francisco Dons and the Portland State Vikings during college.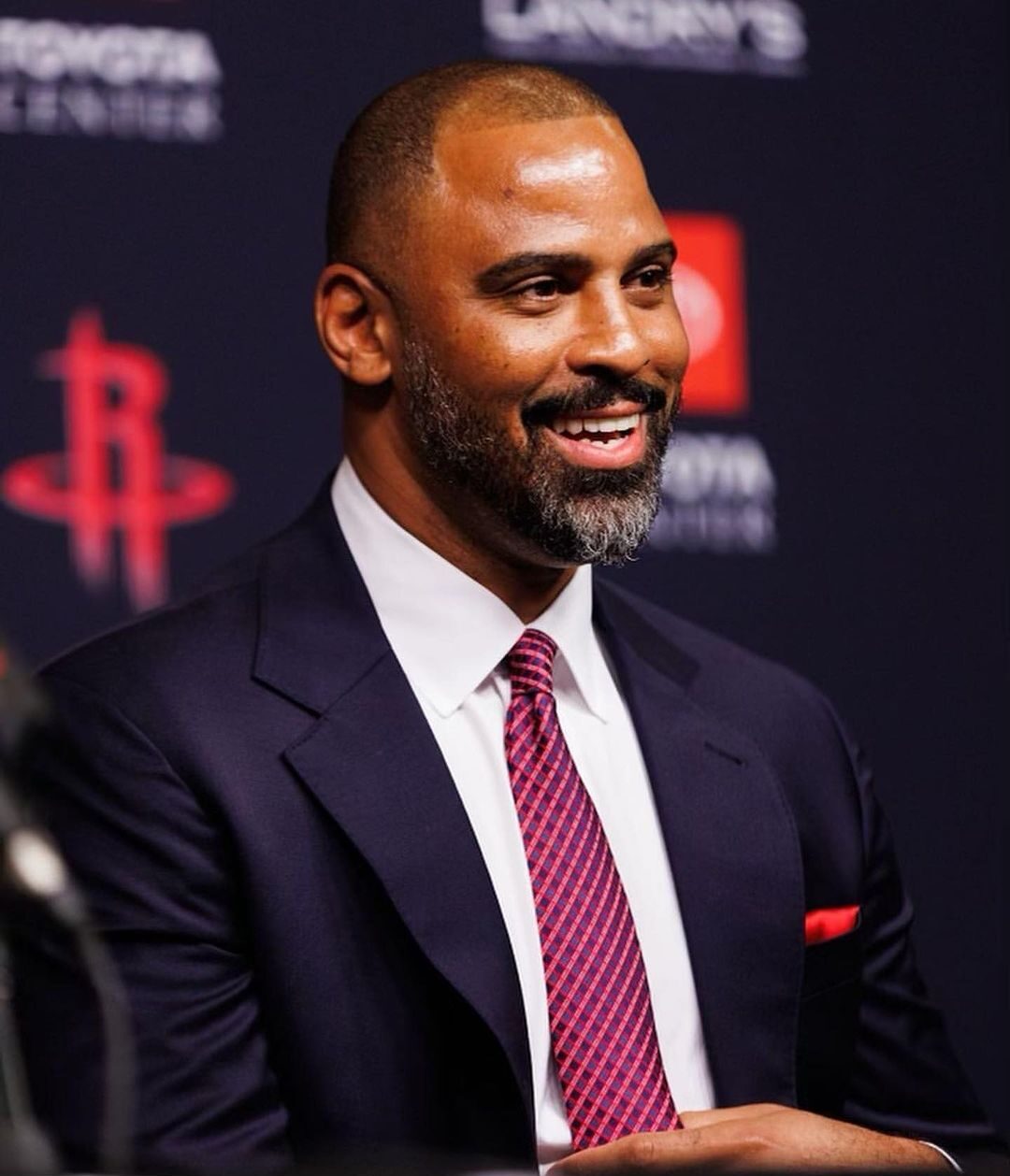 After going undrafted in the 2000 NBA Draft, Udoka was selected by Charleston Lowgatorsin 39 overall in the National Basketball Development League (NBDL) draft 2002.
Udoka played in the NBDL for two years before signing with the Los Angeles Lakers in January 2004.
However, he only played four games with the Lakers before being waived and returning to the NBDL's Charleston Lowgators.
In the 2005 NBDL draft, Ime Udoka was drafted third overall by the Fort Worth Flyers.
Later, on April 6, 2006, Udoka signed with the New York Knicks but was later waived by them on September 11, 2006.
Ime Udoka Brother And Sister
Ime Udoka brother James was born in 1975 and is two years older than Ime.
The three siblings, James, Mfon, and Ime, were born one year apart, with James being born in 1975, Mfon in 1976, and Ime in 1977.
They grew up in Portland with their parents, Agnes and Vitalis. His father, Vitalis, is from Akwa Ibom in Nigeria.
Vitalis Udoka moved from Nigeria to the United States to study at Portland State and married Agnes, an American from Illinois.
Unfortunately, both of Udoka's parents have since passed away.
Talking about his sister, Mfon Udoki, is a former basketball player who played for the Nigeria women's national basketball team in the 2004 Summer Olympics.
In May 2011, Udoka became the new Assistant Coach for the Nigeria women's national basketball team, also known as D'Tigress.
Unlike Ime and Mfon, James does not have any athletic background and is a quiet, private person.
Even after being the oldest brother of two talented former basketball players, he has managed to keep his information private.
We can only see him on Mfon's Instagram, where he is pictured with them. Apart from that, he has not revealed himself to the media.
Ime Udoka Wife And Son
The 45 years old Ime is currently single and does not have a wife.
However, in 2010, he dated model and Actress Nia Long. Not long after, they announced their engagement, but they split in 2022 for various reasons.
The couple together welcomed their first child, a son named Kez Sunday Udoka, on November 7, 2011.
Head Coach Of The Houston Rockets NBA
Ime, after playing basketball for years, started his coaching journey in 2012 under Gregg Popovich for the San Antonio Spurs.
In 2020, Udoka worked as an assistant coach for the Brooklyn Nets and played a role in the team's successful record in the Eastern Conference.
Later on, he was hired by the Boston Celtics as their head coach on June 28, 2021, but the details of his contract were not made public, following the Celtics' policy.
He eventually signed as head coach with Houston Rockets NBA on April 25, 2023.