The American professional tennis player James Blake has been married to his wife, Emily Snider, for over a decade. Together, they have two daughters, Riley and Emma.
Their first daughter, Riley, named after her dad's middle name, was born out of wedlock. She was around five months old when their parents tied the knot in 2012.
Following their marriage, Blake retired from his playing career, after which he gave more time to his family.
Professionally, his wife, Emma, is a publicist and has worked for many renowned media for many years.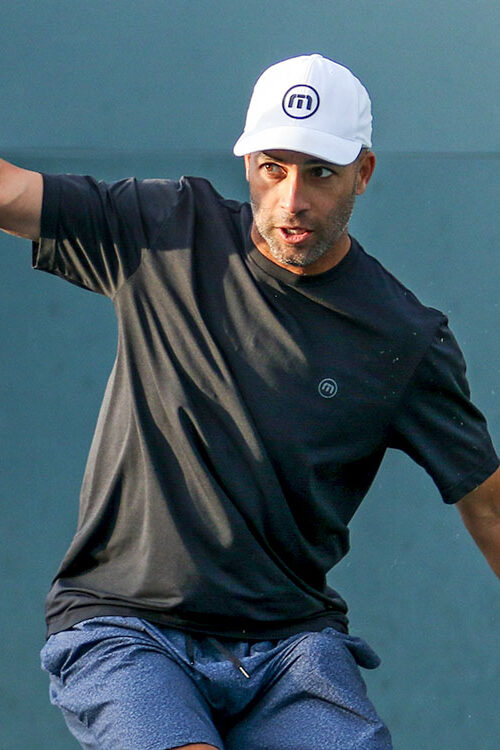 Born in New York, Blake developed a passion for tennis from a young age, starting to play at the age of five alongside his elder brother Thomas, who also went on to pursue a career as a professional tennis athlete.
At the age of 21 in 2001, Blake debuted in the Davis Cup. With that, he became the third person of African-American heritage to represent the U.S. at the tournament.
Throughout his career, he bagged ten ATP singles and seven doubles titles. In addition to that, he amassed nearly $18 million in prize money.
James Blake Wife, Emily Snider
The wife of tennis star James Blake, Emily Snider, was a well-known publicist when he met her in the late 2000s.
According to reports, Emily is one of the two children of her mother, Kathy Snider. She has a brother named Jason Snider.
Initially residing in Milwaukee, she worked in media relations and served for the MLB team, Milwaukee Brewers.
Emily worked with Crimson Marketing and Public Relations as a vice president of National Accounts for over seven years.
She presently works as a part-time event specialist for the company.
Furthermore, Emily is the general manager of the Milwaukee Mashers pickleball team.
Marriage With James Blake And Kids
Emily and James Blake met around 2008 and dated four years before exchanging vows in November 2012.
The event took place on a beautiful beach in Del Mar, California, and was attended by the pair's close friends and family members.
Tennis stars like Andy Roddick, Mardy Fish, and John Ishner attended the wedding.
Meanwhile, their daughter, Riley, who was then five years old, walked down the aisle with the bride's mother, Kathy.
Emily and James were previously in a live-in relationship, and Emily gave birth to their first daughter, Riley, in June 2012.
Following their marriage, they welcomed their younger daughter, Emma Blake, in April 2014.
Little On James Blake's Family
The former American No. 1 tennis player James Blake was born to his parents, Thomas Reynolds and Betty, on December 28, 1979, in Yonkers, New York.
His dad, Thomas Sr., was an African-American, while his mother was British.
Before James, they had a son named Thomas Blake Jr., who later became his playmate and had a professional tennis career starting in 1996.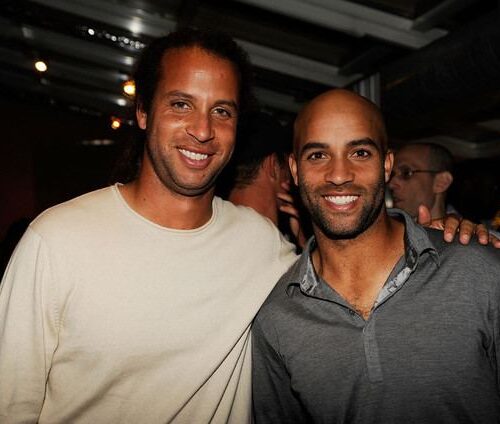 Besides, Blake had three half-brothers, Jason, Christopher, and Howard, and a half-sister, Michelle.
His family later moved to Fairfield, Connecticut, where he attended Fairfield High School before enrolling at Harvard University.
Both he and his brother attended Harvard, but James left his studies to pursue a tennis career without getting a degree.