Jaylin Williams hair has been turning heads with its flowing locks and impeccable grooming. Be it dominating on the court or making appearances off the court, his hair never fails to catch people's attention and leave them in awe.
Jaylin Michael Williams is a talented American basketball player who plays for the Oklahoma City Thunder of the NBA.
Born on June 29, 2002, he played college basketball for Arkansas Razorbacks, where he made a name for himself as a standout player.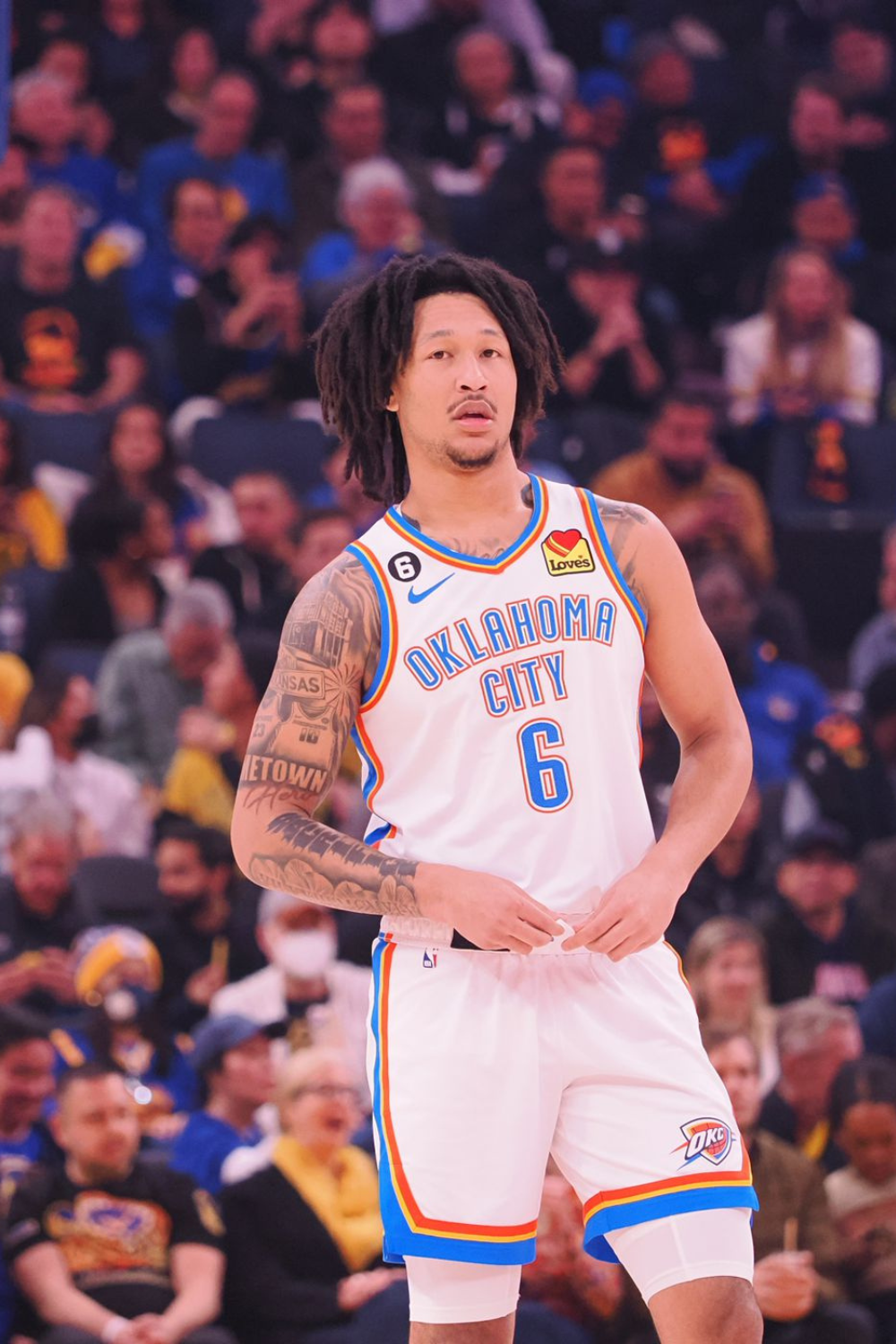 In the 2022 NBA Draft, Jaylin made history by becoming the first-ever player of Vietnamese descent to be selected by an NBA team.
This remarkable achievement has broken barriers and paved the way for greater diversity and inclusivity in professional basketball.
The Thunder picked him in the second round with the 34th overall pick.
Williams then joined the Thunder's 2022 NBA Summer League team.
He had a promising debut, contributing two points and six rebounds in a victorious game against the Utah Jazz in the Salt Lake City Summer League. He went on to sign with the Thunder on July 19, 2022.
Is Jaylin Williams's Hair Real?
The OKC power forward Jaylin Williams has been turning heads on and off the court with his luscious long locks.
The talented athlete appears to have added some extensions to his natural hair, and the result is stunning.
Williams' hair has become somewhat of a trademark for him, as he confidently rocks his looks with style.
Fans and followers have been buzzing about Williams' hair, admiring how good he looks with the added length.
It's clear that he has put some effort into maintaining his mane, and it's paying off.
On March 29, 2023, his teammates doused him with water after a game-winning tip-in against Detroit Pistons.
"It's so wild already," Williams said of his hair … "I'm not really gonna complain about the moment that happened to be able to get it wet."
Whether he's making plays on the court or appearing off the court, Williams' unique hairstyle is always a topic of conversation and admiration.
His bold and creative choice of hair has become his trademark, setting him apart from his peers and adding a touch of personality and flair to his overall style.
Parents, Siblings, & Supportive Bond
Jaylin Williams comes from a close-knit family that has been a source of support and inspiration in his career.
His parents, Michael Williams, and Linda Williams played a significant role in Jaylin's successful journey.
Jaylin is the eldest of five siblings, including Montell Williams, Marquis Williams, Mikey Williams, and Synora Philips. All of them share Jaylin's passion for basketball and are athletes themselves.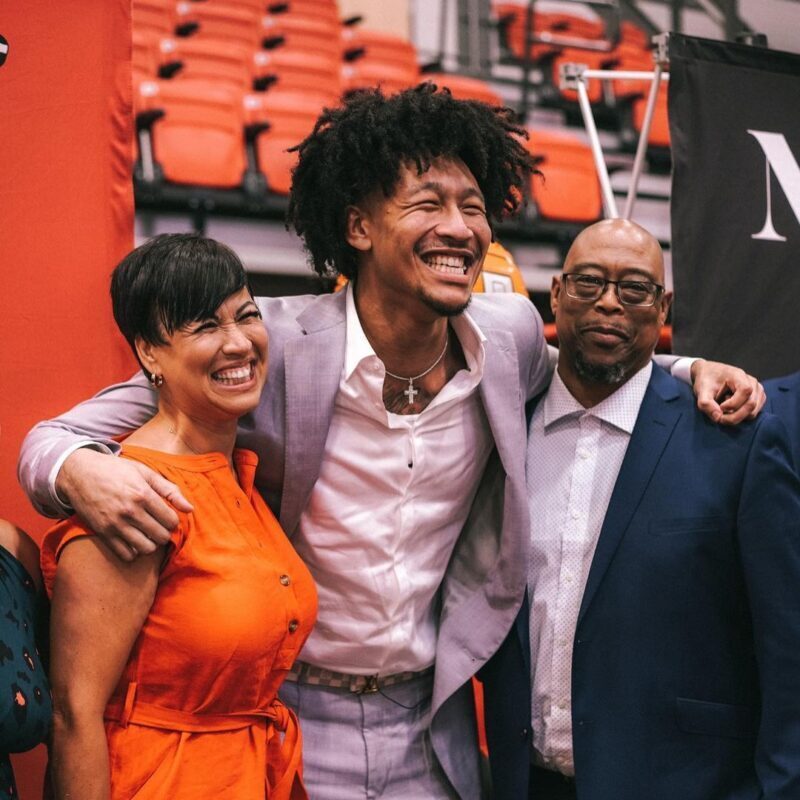 At his 2022 NBA Draft Party, held at Northside High School in Fort Smith, Jaylin's parents and siblings were in attendance. He posted this memorable moment on his Instagram.
Whether cheering him on from the sidelines during matches or providing encouragement behind the scenes, Jaylin's family has constantly motivated him in his basketball career.