Jayne Kennedy is known for being passionate, ambitious, charming, and confident. She is a pioneer in opening the gates of opportunity for African-Americans in Television and movies during the early 1970s.
Jayne recently (2022), celebrated her mother's 92 birthday and posted a heartful wish for her on her Instagram account.
She has working experience in various fields. On the whole, she is the perfect blend of beauty with a brain and a big heart.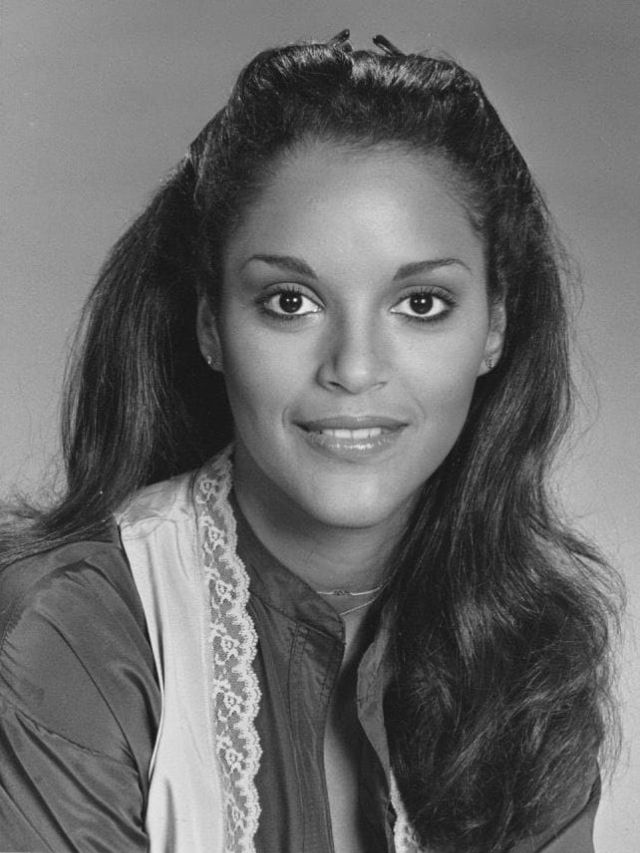 Now, let's dig deep into Jayne Kennedy's story without excluding anything worth mentioning that has ever happened in her personal and professional life.
But before diving deeper into her life, let's glance at some quick facts.
Jayne Kennedy | Quick Facts
Full Name
Jayne Kennedy Overton (sometimes referred to as Jayne Kennedy)
Birth Name
Jayne Harrison
Birth Date
October 27, 1951
Horoscope
Scorpio
Birth Place
Wahington, D.C., USA
Nationality
American
Religion
Christianity
Ethnicity
African American
Education
Wickliffe High School, Ohio
Father's name
Herbert Harrison
Mother's name
Virginia Harrison
Height
5 feet 11 inches / 178 cm / 1.78 m
Weight
63 kgs / 138 lb
Foot size
Not Available
Hair Color
Dark Brown
Eye Color
Dark Brown
Marital Status
Leon Issac Kennedy (Divorced), Bill Overton (Present)
Children
4 Daughters: Cheyenne, Savannah Re, Kopper Joi, Zaire Ollyea
Profession
Actress, Sportscaster, Television Personality, Producer, Writer, Public Speaker, Corporate Spokesperson, Philanthropist, Author
Net Worth
Approximate $2 Million
Titles
Miss Ohio, USA (1970-1971)
Awards And Nominations

EMMY Award (1981) for Rose Parade coverage;
NAACP Image Award for Outstanding Actress in a Motion Picture (Film: Body and Soul) (1982)
CEBA Award for her work in the commercial industry
NAACP THEATRE Award for "Best Producer" for The Journey of the African American

Affiliations
NFL Today on CBS, Rowan and Martin's Laugh-In, Dean Martin Show, MAPS (Muhammad Ali Professional Sports), Kenny Kingston's Psychic Hotline, Coca-Cola (both TAB and Diet Coke), Reebok, Revlon, Fashion Fair Cosmetics, Esoterica, Jovan Fragrances, Bankers Systems, RadioRobics
Campaigns
I.T.'S A MOTHER-DAUGHTER THING!, Youth Consortium & Leadership Round Table: Career Opportunities for International Relations workshop (COIR)
At Present
Not active in Hollywood or TV
Charity Work
National Lung Association, the Sickle Cell Anemia Foundation, and the National Endometriosis Foundation
Social Media
Facebook, Instagram, Twitter, It's MotherDaughter Thing (website)
Merch
Magazine, Posters
Last Update

November, 2023
Jayne Kennedy | Early Life, Parents & Education
Kennedy-Overton was born on October 27, 1951, in Washington, D.C. Later, her family moved to Cleveland, Ohio.
She was born to proud parents mother Virginia Harrison and father Herbert Harrison.
Jayne's father used to work as a machinist in a local factory. Along with her parents, Jayne grew up with her four siblings.
Growing up, Kennedy's parents supported her work and interests. Moreover, Jayne's childhood was pretty simple.
Kennedy's parents always taught her to be good from the heart rather than just the outer look. She grew up as an obedient and compassionate child in her very ventures.
Education
As for education, Jayne attended Wickliffe High School. Active and enthusiastic, Kennedy got into cheerleading. Even there, she became a three-time class president.
Eventually, she also became a member of the National Honor Society member. In 1969, Jayne became the first black vice president of Girls State.
Jayne Kennedy | Beauty Pageant
In 1970, Jayne became the first African American to win the crown of Miss Ohio title. Consequently, she attained popularity in her hometown of Wickliffe and was thrilled.
But some people could not accept her and remained upset.
Later Kennedy went on to compete in the Miss USA beauty pageant and was fourth runner-up.
Jayne Kennedy | Professional Life And Career
Cinemas And T.V. Shows
In 1971, Jayne made her Hollywood debut as a dancer on Rowan and Martin's Laugh-In. This opportunity allowed working with the Dean Martin Show as a singer/dancer for three years.
Afterward, in 1973, she made her acting debut in the movie "Group Marriage" During the mid-70s, she got busy being a guest on T.V. shows and films.
Kennedy also got numerous roles in movies and T.V. shows. Likewise, she also appeared in B-movies. In 1977 she acted in a television movie called Cover Girls.
In 1981 Jayne also played the role of a Journalist in the movie Body and Souls. She also did a few episodes of the Love Boat and Benson.
Like every other celebrity of that time, Jayne also launched her exercise video, Love Your Body.
Moreover, Jayne inspired people to take care of their physical appearance. This was a top seller in the early 1980s.
Jayne said "I like it when someone says you are intelligent or pretty. But universal is a quality most people in Hollywood don't want to see in blacks."
Further
Jayne invited her followers by posting an invitation on Instagram which was on 12-11-2022 for a fan art signing with her and Claudia Jennings.
She also showed her support for Stacy Abrams and asked people to come and vote.
In most of her social media updates, she posts about her past and her current projects, you can follow her to know more about Kennedy
You Can Also Read About Laura Harrier: Bio & Career>>
Serving The American Troops
At the beginning of her career ( 1971), Jayne traveled on Christmas tours.
She entertained the American troops in Hawaii, Guam, Japan, Vietnam, Thailand, Spain, Cuba, and Denver, Colorado.
Consequently, she worked as a host on N.B.C.'s Speak Up America.
Further, she also interviewed the troops in South Korea to report the psychological effects of war on the forces working in the Demilitarized Zone to face the North Korean troops.
Jayne Kennedy | Workout Video
Jayne Kennedy's 'Love your Body' workout video was created in 1983. It features Kennedy indulging in several types of body exercises.
This very video glorified the concept of body positivity and body acceptance. Since Kennedy was featured, the footage also countered the white-dominant fitness industry.
Jayne Kennedy | Awards
In 1982, Jayne was awarded NAACP Image Award for Outstanding Actress in a Motion Picture award for her performance as Julie Winters in Body and Soul.
She also won the NAACP Theater Award for Best Producer for The Journey of the African American. Likewise, Kennedy also won an Emmy Award for her coverage of the Rose Parade.
Besides, she was nominated for an Emmy to cover the news feature on soldiers on the DMZ in South Korea for N.B.C.'s Speak Up America in 1980.
Further, Jayne also received a CEBA Award for her commercial industry work.
She also received the NAACP THEATRE Award for "Best Producer" for The Journey of the African American.
Moreover, Ebony Magazine announced Jayne as "One of the 20 Greatest Sex Symbols of the 20th Century."
In the 1980s, Coca-Cola USA named Jayne Kennedy "The Most Admired Black Woman in America."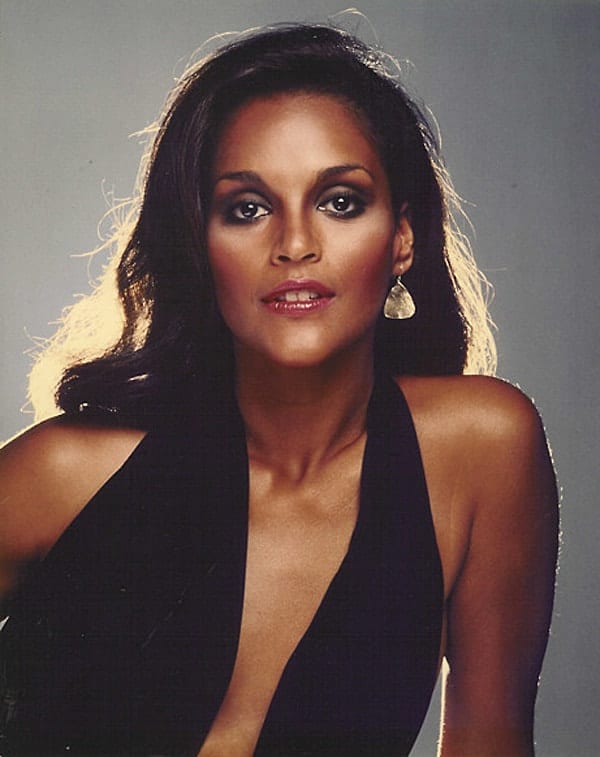 Simultaneously, Kennedy-Overton was featured in Essence Magazine's list of "The 30 Most Beautiful Black Women in History.
Notably, she got recognized as one of the "Ten Black Female Firsts in T.V. Journalism Around the World."
Intending to mark Jayne's contribution, the Smithsonian Museum of African American history has a photo of hers.
There is also a quote by Oprah Winfrey, feeling proud of Jayne.
Jayne Kennedy | Commercials And Sports Anchoring
Kennedy was one of the most popular faces of the 1970s. All credit goes to her advertising work, the diet soft drink Tab.
She did several commercials and infomercials for Kenny Kingston's Psychic Hotline, Coca-Cola (both TAB and Diet Coke), Reebok, and Revlon.
Likewise, she was also part of Fashion Fair Cosmetics, Esoterica, Jovan Fragrances, Bankers Systems, and RadioRobics commercials.
Broadcasting
Jayne's popularity gave her a job at the NFL Today in 1978. When she started as a sports host, she created history.
She made history and became the first black woman to host a sports show in America. Further, Jayne also co-hosted during the fall football season of the CBS show.
Her presence brought seven million viewers to the CBS show. Kennedy interviewed players. There she displayed a command of NFL statistics and team rosters.
Moreover, Jayne also auditioned for an N.B.C. television series, Speak Up, America, which went well. But later, she was replaced by the NFL.
Jayne Kennedy | Personal Life
In the 1980s, Jayne was diagnosed with endometriosis -a condition in which cells similar to those in the endometrium, the layer of tissue that normally covers the inside of the uterus, grows outside the uterus.
Jayne Kennedy got married to Leon Issac Kennedy, who was her hero in the Body and Soul movie. They got married in 1970.
However, after 12 years, they got divorced. Later in 1985, she got married to Bill Overton.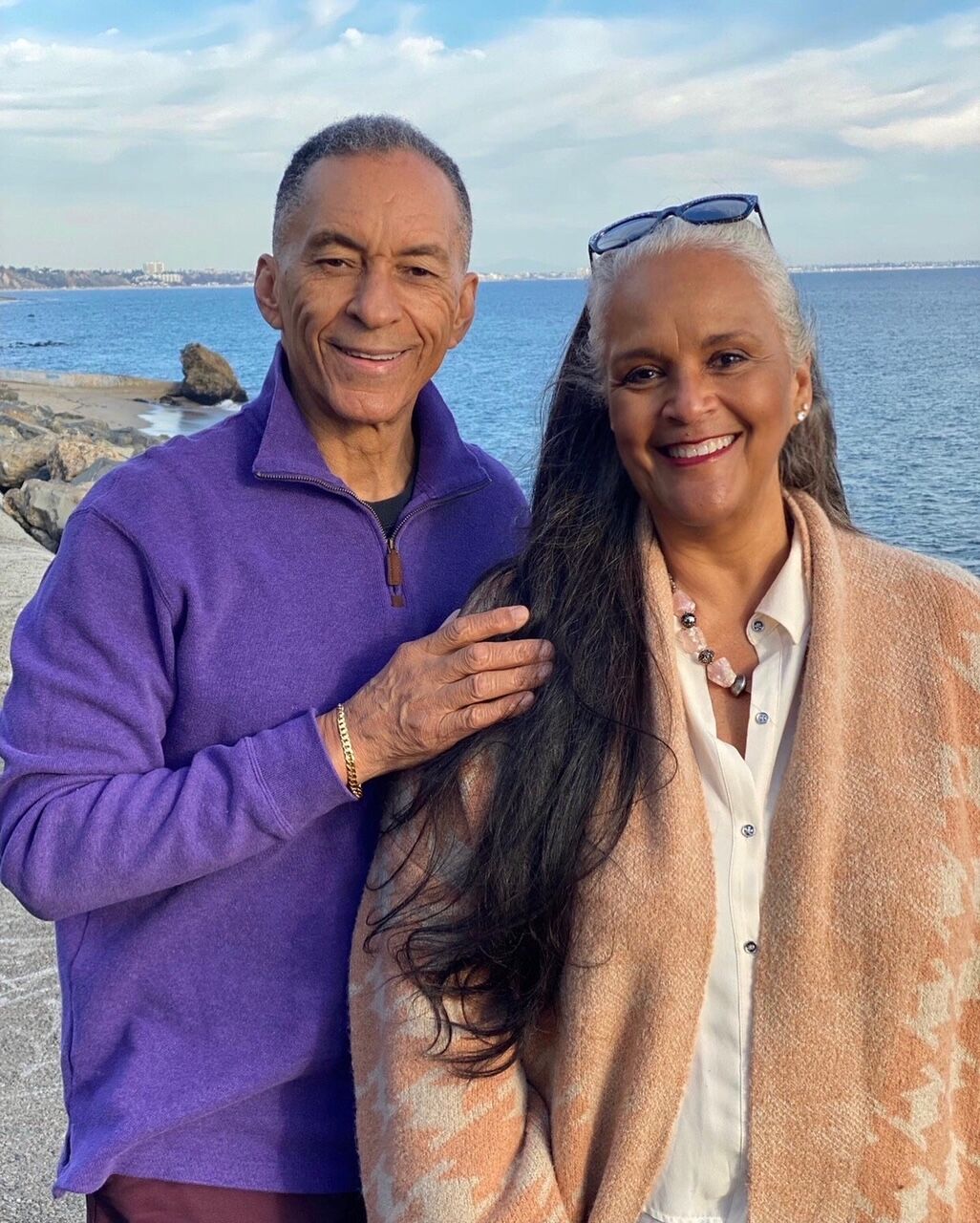 Bill and Jayne have three daughters named Savannah Re, Kopper Joi, and Zaire Olleya. Cheyenne is a stepdaughter to Jayne. Their family life is blissful.
However, none of Jayne's daughters showed an interest in Drama. Jayne coached and mentored her daughter's soccer team.
Further, her team also came to first place in National Collegiate Championship.
Jayne has written her autobiography Jayne Kennedy American Icon: Through the eyes of Lamonte McLemore.
Moreover, Kennedy also wanted to produce T.V. series about combat heroes and their struggle outside the war zone.
Jayne Kennedy | Rumors And Controversy
In 2014, a steamy real-life sex tape of Jayne and her ex-husband, Leon Kennedy, was leaked.
Jayne blames Leon for this "publicity stunt." However, Leon has not accepted it to date.
Jayne Kenedy | Campaign And Charity Works
With the flowing time, in 2015, Jayne launched the website I.T.'S A MOTHER-DAUGHTER THING!
This Campaign focuses on working with each of her daughters to strengthen and renew her dedication to improving their lives and bettering communities' status.
Later, Jayne also launched the It's A Mother Daughter Thing Speakers Series addressing America's social issues. Jayne focused on educating her daughters.
To help other girls attain education, she aided numerous college-bound students by guiding them through the college application and scholarship searches.
Jayne also co-created and co-produced the Youth Consortium and Leadership Round Table: Career Opportunities for International Relations workshop (COIR).
Eventually, COIR was picked up as an official Human Resources Recruiting Event by the U.S. Department of State in 2016. Moreover, Kennedy-Overton worked for Child Miracle Networks.
She helped to raise billions of dollars for Children's Hospitals in the 1980s. Similarly, kind-hearted Jayne has also been active in charity work.
She is also linked with charity works to the National Lung Association, the Sickle Cell Anemia Foundation, and the National Endometriosis Foundation.
Jayne Kennedy | Filmography
Jayne Kennedy has been featured in quite a few movies. Her Filmography is demonstrated below:
Body and Soul
Group marriage
Penitentiary
Ironside
Banacek
Sanford and Son
The Six Million Dollar Man
Let's do it again
The Rockford Files
The Mothers
Wonder Women Episode: "knockout."
Police Women Episode: "The Inside Connection"
Fighting Mad
Mysterious Island of Beautiful Women
Chips Episode: "Kidnap; Mitchel and woods," etc.
Social Media Presence
Jayne is on social media platforms where she regularly updates her life.
Happy National Daughters Day💋 pic.twitter.com/bLm6psWS3t

— Jayne Kennedy (@PlainJayneKO) September 25, 2022
You can follow her on her social handles via these links:
Facebook: 29K followers(@Jayne Kennedy Overton)
Instagram: 68.1K followers (@jaynekennedyoverton)
Twitter: 735 followers (@PlainJaynKO)
Frequently Asked Questions (FAQs)
Was Jayne Kennedy in the 227 television series?
Yes, Jayne Kennedy was featured in 227 television series as Betty Mumphry in 1986.
What illness was Jayne Kennedy diagnosed with?
Jayne Kennedy was diagnosed with endometriosis in the late 1980s.
The doctor suggested to Kennedy that the best way to treat endometriosis was through pregnancy, as the hormones produced at the time of pregnancy restrict or at least reduce the build-up of endometrial tissue.
After two months of diagnosis, Jayne got pregnant with her first child, which relieved her pain. However, the pain returned when Jayne stopped breastfeeding.
After experiencing a few surgeries and giving birth to three babies, Jayne Kennedy was permanently relieved from the pain.