Sage Steele is an American television anchor and host who worked for ESPN. She was a co-host for ESPN's SportsCenter (12 PM ET) with Matt Barrie.
Prior to her role on the noon edition, Sage joined in February 2021 after her notable tenure as a co-host for the 6 PM (ET) SportsCenter. During this time, she shared the hosting duties with Randy Scott and Kevin Negandhi.
Throughout her career, Sage's journey has taken her through networks like WISH-TV, ABC WFTS, the NBA, and Fox Sports Florida.
Her extensive coverage spans some of the most momentous sports events, including the Super Bowl, NBA Finals, World Series, the Masters, and an array of other significant occasions.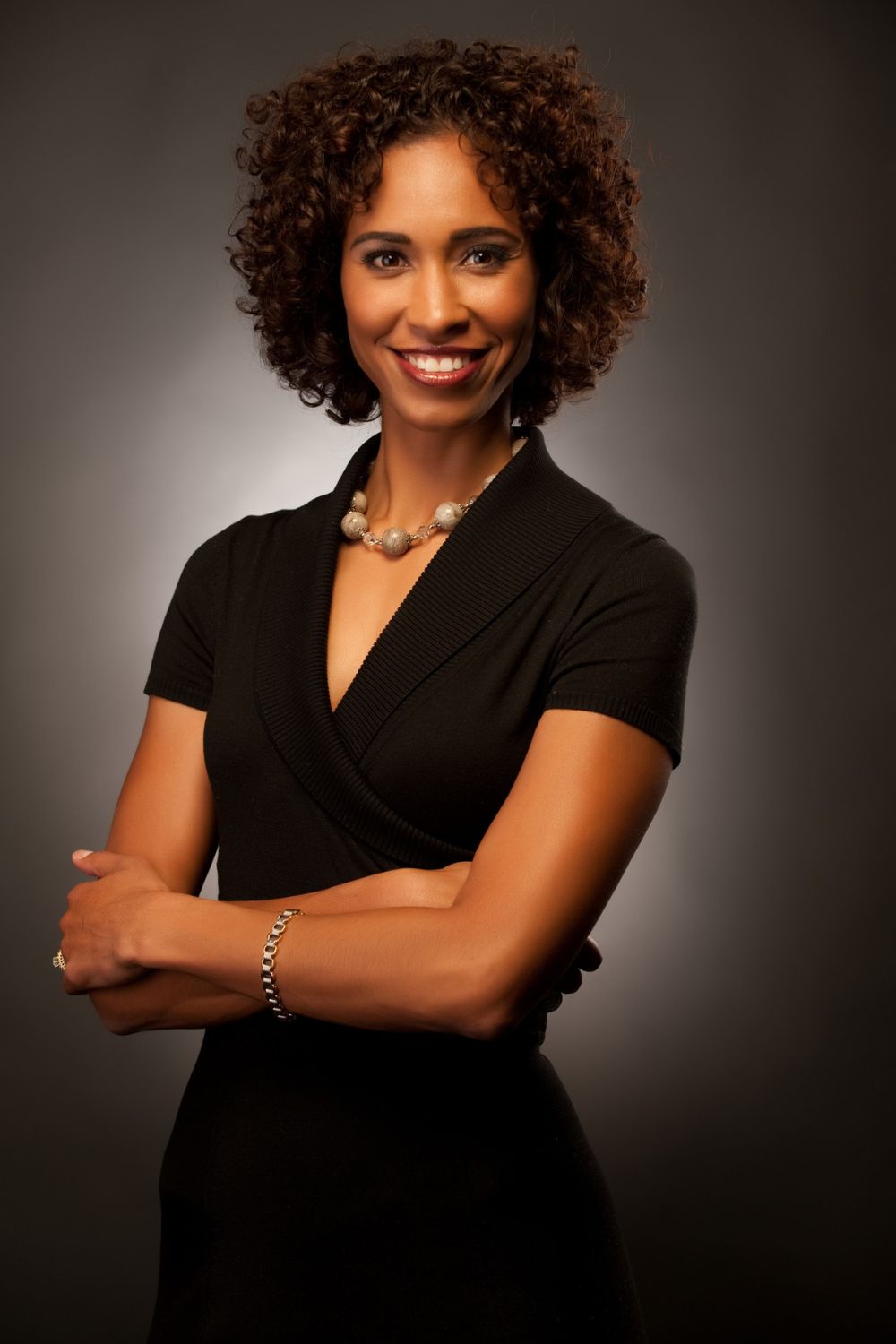 But her personal life didn't go as smoothly as her professional career; she divorced her husband, Jonathan, after 20 years of marriage.
While in a relationship, the now-former duo welcomed three kids together.
Well, the mishaps in her personal life do not end there.
In the 2022 PGA Championship, Steele was injured after being hit with a golf ball from Jon Rahm's Tee shot that knocked out several of her teeth.
Today, we will disclose more than Steele's professional life in this article. We will discuss her early life, husband, children, educational history, and also why she left ESPN.
So read till the end to find out exciting facts about Sage Steele. First, look at some of the quick facts below.
Quick Facts
Full Name
Sage Marie Steele
Birth Date
November 28, 1972
Birth Place
Panama Canal Zone
Nick Name
Sage
Religion
Unknown
Nationality
American
Ethnicity
Multi-Racial
Education

Thomas B. Doherty High School

Carmel High School Carmel, Indiana (1990)

Indiana University Bloomington (1995)

Horoscope
Sagittarius
Father's Name
Gary Steele
Mother's Name
Mona Steele
Siblings

Courtney Steele & Chad Steele (Brothers)

Age
51 Years Old
Height
5'10 inches/1.80 m/180 cm
Weight
61 kg/135 lb.
Shoe Size
11 (U.S.)
Hair Color
Dark Brown
Eye Color
Brown
Marital Status
Divorced
Spouse/Husband
Jonathan Bailey
Children

Quinn Bailey (Daughter)
Evan Bailey (Daughter)
Nicholas Bailey (Son)

Profession
Anchor
Net Worth
Around $1.5 Million
Salary
$400k
Currently Works At
ESPN Host
Affiliations
ESPN, ABC & NBA Countdown
Active Since
1995
Social Media
Facebook, Twitter, Instagram
Last Update
November 2023
Early Life, Family & Education
Sage Steele was born in Panama Canal Zone to an African-American father, Gary Steele, and an Irish/Italian mother, Mona Steele.
Therefore she belongs to multiracial ethnicity (Afro-American, Irish & Italian).
She grew up with two brothers, Courtney Steele and Chad Steele.
Chad currently serves as the Vice President of Public Relations for the NFL's Baltimore Ravens. He is married to Wendy Steele and has two kids; Dylan and Colt.
Sage's father was the first African-American to play varsity football at West Point and later served as an army to the U.S. military.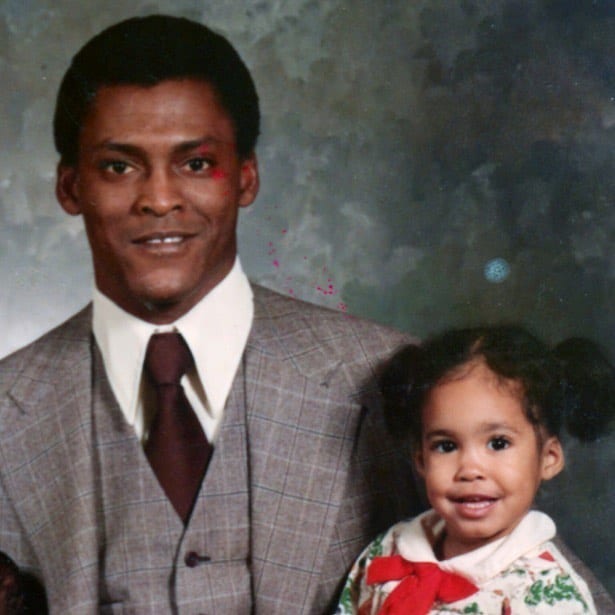 Due to her father's job, Sage and her family moved to different states and countries, including Greece and Belgium.
In 1984, they moved back to the U.S. and settled in Colorado Springs during Sage's seventh grade.
Sage attended Thomas B. Doherty High School in Colorado Springs for two years.
She then moved to Carmel, Indiana, attended Carmel High School, and graduated in 1990.
As for her further studies, she enrolled at Indiana University Bloomington. From there, Steele graduated with a degree in sports communication.
How Old Is Sage Steele?
The famous television anchor is 51 years as of 2023. Sage was born on November 28, 1972, under the sun sign Sagittarius.
And from what we know, people with the Sagittarius zodiac are known for being honest, independent, and talented.
Steele has a height of 1.8 m and weighs around 135 lb.
Also, her shoe size is 11 (U.S.). Besides, Sage maintains regular exercise and eats healthy balanced foods.
Steele has short dark brown curly hair and stunning dark brown eyes that look beautiful with her wide broad smile.
Professional Career
After graduating, Sage joined the CBS affiliate WSBT-TV in South Bend, Indiana. There she worked as a sports reporter and news producer until 1997.
After that, she joined CBS, another affiliate channel WISH-TV in Indianapolis, Indiana, and worked as the weekend morning sports anchor and weekday reporter from 1997 to 1998.
During that time, her reporting duties included Indiana Pacers, Indiana Colts, Indianapolis 500, Brickyard 400 auto races, and local college and high school sports.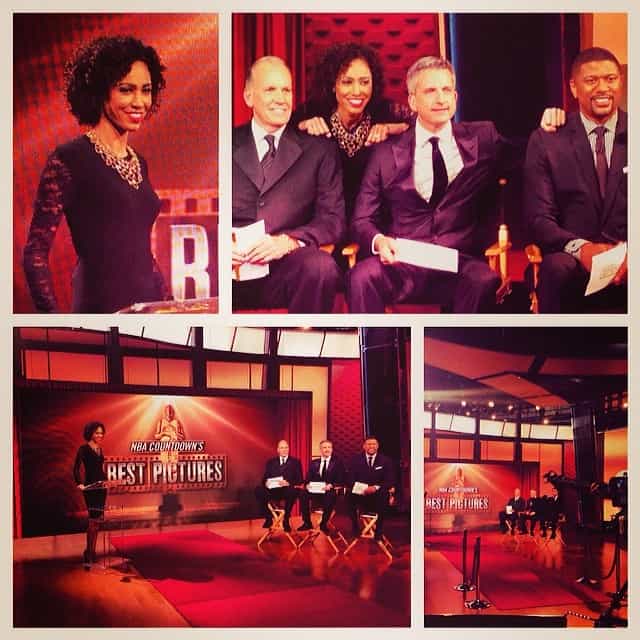 Besides that, Sage also covered the 1997 NCAA Men's Final Four, NASCAR, and the IndyCar Series.
In August 1998, she moved to Tampa and worked for WFTS-TV as a reporter, anchor, and host. She was the Tampa Bay Buccaneers beat reporter and covered the 1999 NCAA Men's Final Four.
A year later, she joined Fox SportsNet as a reporter and covered Super Bowl XXXV for the 2000-01 NFL season.
In April 2001, Steele became the host for the debut of Comcast SportsNet in the Washington DC/Baltimore region.
Also, she anchored the flagship show SportsNite for six years and was a beat reporter for the Baltimore Ravens hosting a magazine show for all five seasons till 2005.
ESPN
Sage joined ESPN and debuted on March 16, 2007, in the edition of SportsCenter at 6:00 pm ET.
In addition to SportsCenter, she served at First Take and Mike & Mike and has been a guest co-host of ESPN2's SportsNation.
Steele hosted ABC and ESPN's New Year's Rockin' Eve at the inaugural College Football Playoff. Also, she hosted the Scripps National Spelling Bee from 2010-2013.
At the beginning of the 2013 NBA season, Steele served as the NBA Countdown host, covering ESPN and ABC throughout 2017.
She has also co-hosted the beauty pageant Miss America 2017 & 2018 on ABC with Chris Harrison.
In February 2021, Steele went from the 6 PM edition to the noon edition of SportsCenter, where she now co-hosts alongside Matt Barrie.
Exit From ESPN
On-air personality Sage Steele departed from ESPN following the resolution of her lawsuit against the company, in which she alleged a violation of her freedom of speech.
This situation once again sparked a discourse surrounding the interpretation of the First Amendment—a favored point of contention when individuals seek to defend ill-considered statements by distorting their meaning.
In a tweet on August 15, 2023, Steele shared, "Having reached a successful resolution with ESPN/Disney on my case, I have made the decision to step away in order to fully exercise my rights under the first amendment."
It is understandable that if Steele perceives herself to be facing unjust treatment, she would opt to pursue a different path.
However, it's crucial to clarify that, akin to the situation with Twitter and Facebook suspending Donald Trump, this issue does not fall under the umbrella of the First Amendment.
It's imperative to recognize that the circumstances are distinct, and this situation does not correlate with a First Amendment concern.
Criticism After Duncan Took Her Place
As Steele was moved to the noon (ET) edition of ESPN's SportsCenter, her fellow ESPN anchor Elle Duncan filled the vacant place, joining Negandhi at the 6 PM edition of SportsCenter.
Sage had worked on the latter-mentioned edition with Kevin Negandhi since mid-2018 as a fill-in for Jemele Hill and Michael Smith.
ESPN's Executive Vice President, Event and Studio Production & Executive Editor Norby Williamson said the company moved to provide new opportunities to their diverse anchors.
However, a controversy arose, stating that ESPN demoted Steele to a lesser-viewed program after she criticized Duncan and Michael Eaves in the Wall Street Journal.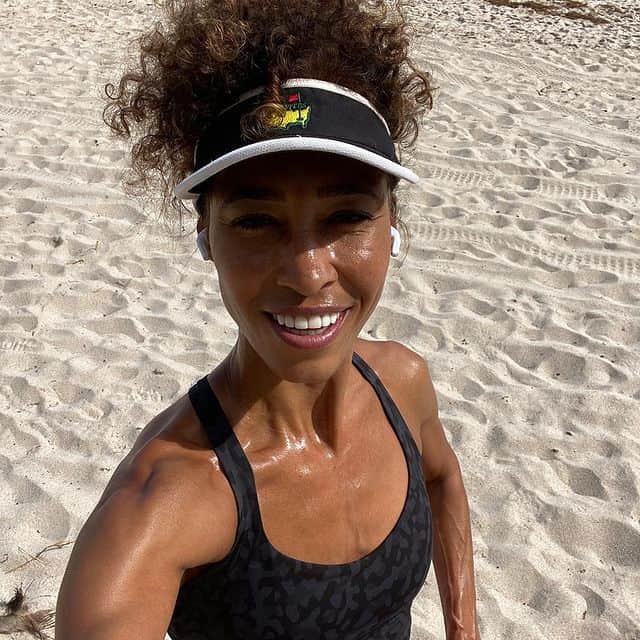 What actually happened is that Steele told the Wall Street Journal about her fellow African American colleagues, Duncan and Michael Eaves, keeping her from participating in a show called Time For Change: We Won't Be Defeated held in June.
Elle Duncan and Michael Eaves hosted the show alongside Jay Harris and Maria Taylor. They talked about race discussing how black athletes experience injustice.
Steele believed that Eaves and Duncan told ESPN the black community wouldn't accept her.
Apology From Golfer Jon Rahm
Jon Rahm hailed ESPN anchor Sage Steele as tough as nails and apologized in an interview with ESPN in 2023.
An incident occurred during Rahm's tee shot on the third hole of the PGA Championship at Southern Hills last May 2022, when the golf ball hit Sage's face.
This knocked out several of Sage's teeth and left her bloodied on the side of the fairway.
Husband, Kids, & Personal Life
Sage was married to Jonathan Bailey, a former professional personal trainer.
She and her (now ex) husband first met during college and fell in love with each other.
After six years of dating, the lovebirds tied the knot in an intimate ceremony on 30 October 1999.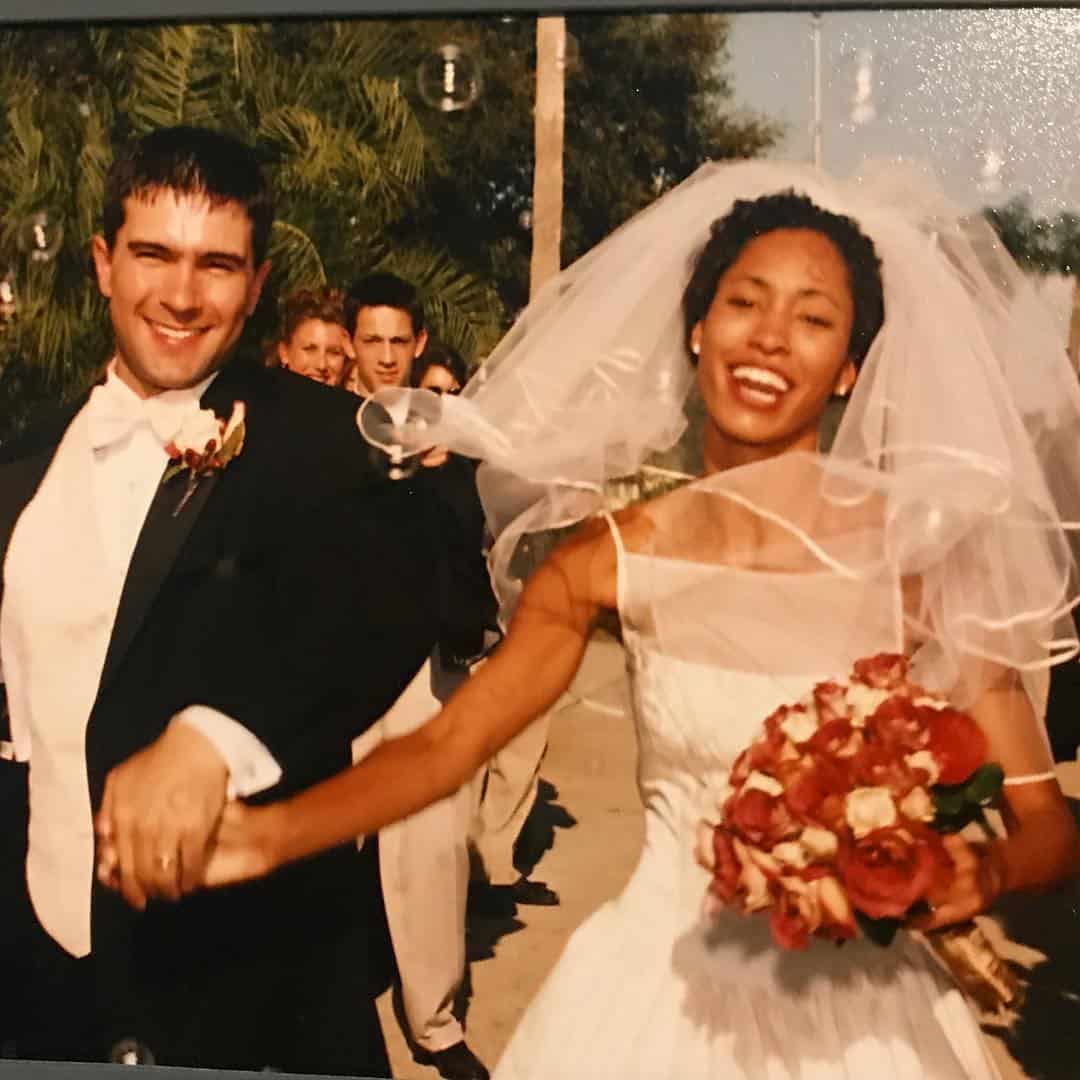 Together they had three children: two daughters named Quinn Bailey and Evan Bailey and a son named Nicholas Bailey.
But after 20 years of marriage, the couple got divorced in 2019.
Despite ups & downs in her life, Sage has been balancing her personal and professional life wonderfully.
Net Worth & Income
Sage has had a fantastic career and has been recognized worldwide as a famous television personality.
According to sources, she earns 400k annually from reporting and hosting and has an estimated net worth of around $1.5 million as of 2023.
As a reporter, Sage has worked on numerous networks and hosted many shows.
Being one of the popular television anchors and hosts, she has undoubtedly gained a hefty amount from her career.
She endorses the hair product brand, Mixed Chicks on her social media.
After two years of divorce, she put her five bedrooms and 7.5 bathrooms house in Avon, Connecticut, for sale in March 2021.
The property's asking price was $1.595 million, nearly $350K more than she paid for the 8,500 square feet of living space in 2017, i.e., $1.24 million.
Though the sales report of her house is not out.
Racial Discrimination
Being an African American (bi-racial) woman, Sage faced much discrimination and hateful comments throughout her career.
In high school, she was the only black kid among 1,800 students. So, many students teased and made fun of her black complexion.
From then onwards, Sage felt she was never entirely accepted for being herself. She said in one of her interviews,
"I didn't even know that I was the only black student out of 1,800 kids until someone told me because I didn't look at people that way — I never have."
After marrying Jonathan Bailey, a Caucasian, she got bashed many times for being a black woman marrying a white guy.
People even called her a nanny when she took her newborn daughter for an outing for the first time. However, her children don't even look like they have a black-skinned mother. Sage said,
"I can't tell how many times I've been called a sellout for marrying a white man and having kids that look white."
But Sage didn't let those negative comments and discrimination affect her career and life. She kept chasing her dreams, facing all the challenges, and accepting herself.
"I'm sticking to it!" And I preach that [lesson] to every woman — being yourself and true to who you are."
As of now, she is one of the most respected and admired television personalities.
Social Media Presence
Sage is quite active on social networking platforms. Her fans and followers have helped her build a substantial social profile across some of the internet's most famous platforms.
She primarily uses Twitter, Facebook, and Instagram.
On Facebook, Sage has 91K followers, and on Twitter, 219.1K followers. Similarly, her Instagram followers count more than 301K.
Sage Steele loves her extended family and mainly uploads about her kids and family member on her Instagram.
Frequently Asked Questions (FAQS)
Did Sage Steele play sports?
Sage Steele didn't play sports professionally but was influenced by her father, Gary Steele, who played sports and was the varsity football player at West Point during the mid-1960s.
Whom did Sage Steele defend?
Sage Steele defended Stephen A. Smith after Stephen went off on Twitter when a user blamed ESPN layoff, mentioning his huge salary. She talked about Stephen saying, "He works his, you know what off."
What did Sage Steele say to Rodney Harrison?
Sage Steele slammed Harrison on Twitter when he heavily criticized Colin Kaepernick regarding his race. Sage tweeted saying, "Rodney Harrison, ppl like u claim us biracial kids when it's convenient for u. That's a racist dbl standard."
Who was alongside Sage Steele while hosting NBA Countdown?
Sage Steele and analyst Jalen Rose hosted the NBA Countdown. It featured several NBA topics and commentary from Sage and Rose.
What did Sage Steele say about Barack Obama?
Steele questioned that Barack Obama, despite being raised by a white mother and grandmother and being biracial, selected African-American when completing his 2010 census questionnaire. Moreover, she emphasized that Obama's black father was nowhere to be seen during the campaign. She made these points in Jay Cutler's podcast.
What did Miko Grimes say about Sage Steele?
Miko Grimes criticized Sage Steele for objecting to Mike Evans' decision to sit during the national anthem as a medium of protest against Donald Trump winning the election.