More often, children get advantages from their parents to earn stardom. But sometimes, it is not just possible. For example, Jeff Brantley is a self-made star (sports) without connections.
He made it large in the sports industry solely with his dedication and devotion to his work. Talking more about him, his MLB career started with San Francisco Giants in 1988.
Later on, he played for several other teams. Retiring from his professional career in 2001 and is currently involved in broadcasting work in Cincinnati, Ohio.
Indeed he is a gem of the baseball world. Talking more about him, he is a married man. We will discuss more of him right below.
Likewise, we'll focus on his early life, career, personal life, awards & accolades, net worth, etc.
Quick Facts
| | |
| --- | --- |
| Full Name | Jeffrey Hoke Brantley |
| Birth Date | September 5, 1963 |
| Birth Place | Florence, Alabama |
| Age | 59 Years Old |
| Nickname | Jeffrey "Cowboy" Brantley |
| Religion | Christianity |
| Nationality | American |
| Ethnicity | White |
| Education | Mississippi State University |
| Horoscope | Virgo |
| Father's Name | N/A |
| Mother's Name | N/A |
| Siblings | Jason Bour, Jenna Bour Clay |
| Height | 6'4″ (193 m) |
| Weight | 122 kgs |
| Build | Athletic |
| Shoe Size | Not Available |
| Hair Color | Dark Brown |
| Eye Color | Brown |
| Position | Baseball Relief Pitcher |
| League | MLB |
| Teams | San Francisco Giants, Cincinnati Reds, Philadelphia Phillies, St. Louis Cardinals, Texas Rangers |
| Number | 45 |
| Marital Status | Married |
| Spouse | Ashley |
| Children | Elizabeth, Mason, Emily, Murphy |
| Profession | Professional Baseball Player |
| Debut | August 5, 1988 |
| Current Job | Broadcaster |
| Net Worth | N/A |
| Career Highlights & Awards | All Star (1990), NL Rolaids Relief Man Award (1996), NL Saves Leader (1996), San Francisco Giants Wall of Fame |
| Social Media | Twitter |
| Merch | Upper Deck Card, Autographed Baseball Card, Rookie Card |
| Last Update | December, 2022 |
Jeff Brantley | Before Fame & Childhood
Since childhood, Jeff has been passionate about sports. He played several games in his house's backyard and with his friends.
There is no info about his parents and siblings. Brantley, the MLB star, was born on September 5, 1963, in Florence, Alabama, United States.
Likewise, his nationality is American, while he belongs to the white ethnicity. Born in early September, his zodiac sign is Virgo.
Brantley grew up fond of sports; he was lettered in three sports during his high school years, including football, basketball, and wrestling.
He went to W.A Berry High School. However, later replaced by Hoover High School.
Apart from baseball, he also excels as a quarterback on the Berry state championship football team.
You may like: Miller Huggins: Baseball Career, Manager & Death >>
College Stats
After completing his high school career, he was confused about which college would be best for baseball. Eventually, Jeff landed his steps at the Mississippi State University.
While playing at the Mississippi, he played with prominent players like Will Clark, Bobby Thigpen, and Rafael Palmeiro.
Not only that, he holds the SEC record for career wins by a pitcher with 45. Brantley made the records along with Kip Bouknight, the pitcher of the Pittsburgh Pirates.
Jeff Brantley | Professional MLB Career
His nickname is "CowBoy," which Jeff got after starting as a professional MLB player with San Francisco Giants. Before that, he was being drafted in the 6th round, 134th pick in 1985.
After being drafted, it took three years to play his debut match. Young Jeff made his MLB debut against the Atlanta Braves on August 5, 1988. He played with the Giants from 1988 to 1993.
While playing with the Giants, his team managed to defeat the Chicago Cubs and bagged the National League.
In the Baseball World Series, he pitched in 3 games of World Series vs. Oakland with an ERA of 4.15. However, his team did not clinch the victory against the Oakland Athletics.
Without a doubt, he was one of the prominent pitchers of his time. After playing with Giants, he went to play with Cincinnati Reds from 1994 to 1997.
Indeed, he was good in his performance, and in 1996, he led the National League with 44 saves.
Upon playing with the Cincinnati Reds, Jeff later played for St. Louis Cardinals (1988), Philadelphia Phillies (1999-2000) & Texas Rangers (2001).
In the end, Brantley had a total of 14 seasons along with five teams, including the Giants, Reds, Cardinals, Phillies, and Rangers.
He smashed 43 wins and 46 losses, 172 saves, with an ERA of 339 and 728 strikeouts.
Jeff Brantley | Awards, Stats & Highlights
You will always be rewarded and honored if you are a better player. Brantley bagged several awards and rewards during his professional career.
Some of his prominent awards are listed below:
Bagged NL Relief Man Award in 1996 (Cincinnati Reds)
Winner of Reds Joe Nuxhall Good Guy Award in 1996 (Cincinnati Reds)
Won the Reds Johnny Vander Meer Award (1994, 1996)
NL ALL Star with San Fransico Giants (1990)
3rd Place in College World Series
Champion of SEC Tournament
League Rankings
Ranked 23rd in National League (1996)
16th ranking in the National League (1994)
Ranked 13th in National League (1991)
22nd in National League (1990)
Positioned 20th in National League (1989)
Apart from that, he ranked 12th in National League in 1993, Hit by Pitch 7 in 1993, and positioned 16th in National League Hit by Pitch 5 in 1991.
Furthermore, his ranking was 20 in National League in 1993.
Go for: Mike Soroka: Family, Jersey, Fantasy, Girlfriend & Net Worth >>
Mississippi Sports Hall of Fame
Prominent and Proficient, Brantley cane into the big leagues after playing with San Francisco on August 5, 1988, against the Atlanta Braves. Later on, he also played for several other MLB teams.
Hard work always pays off, and Brantley gets fruitful results by working a little harder every year.
Because of his outstanding contributions to the world of baseball, he was inducted into the Mississippi Sports Hall of Fame in 2010.
Jeff Brantley | Career Stats
Jeff Brantley | Age, Height, & Other Facts
The baseball champion and popular broadcaster Brantley gained huge fame. All of this happened due to his dedication and devotion to his profession.
Talking more about him, his age is 59 as of 2022.
However, Jeff stands at a good height of 5 feet 11 inches, around 1.80m. Furthermore, his weight is approximately 71 kg.
Likewise, he does not have any tattoos or birthmarks on his body parts. He has brown hair and eyes of the same shade.
Jeff Brantley | Career as a Broadcaster
The tough guy who could throw 94 miles an hour fastball is limited to the playing. Upon retiring from his professional career, he landed his steps in the broadcasting world.
In 2006, Brantley served as a color commentator for ESPN and a studio contributor for baseball from 2002 to 2006.
Upon working with ESPN, he went to work as a radio broadcaster for Cincinnati Reds Radio Network.
While working at Cincinnati Reds Radio Network, he presented news, interviewed guests, and conducted panel discussions.
At Cincinnati Radio Network, he got an opportunity to work along with renowned sportscaster and broadcaster Marty Brennaman and Thon Brennaman.
Furthermore, he also worked along with former baseball pitcher and American sportscaster Chris Welsh.
Besides that, in 2008, he received a lot of media attention after thirteen-time All-Star Ken Griffley Jr. made a throat slash gesture at him.
Brantley made some comments about Griffley that didn't sit right with him.
Jeff Brantley | Wife, Children, and Personal Life
The 59 years old broadcaster, Jeff, is a married man. Brantley married his long-term girlfriend after having an affair with her. Currently, the super couple is living with each other.
For those curious, his wife is Ashley Brantley. Likewise, the duo has two children together, a son Mason and a daughter Elizabeth.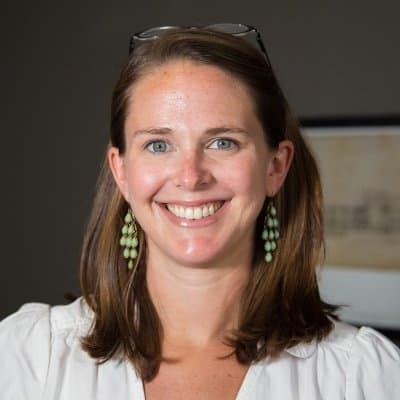 Also, Brantley's wife is a social activist. She is connected with several non-profit organizations which work for woman's rights and betterment.
Besides his professional career, he loves traveling and trying out new cuisines. His favorite foods selection are pork items, ribs, king salad, and shrimp Cantonese.
Who is the first wife of Jeff Brantley?
Brantley does not talk much more about his personal life. So, it is understandable why only a few people know about his former wife.
Yes, Ashley is his second wife. But, sadly, he has not disclosed any info about his ex-wife.
Not to mention the couple separated, but why and when are a matter of mystery to all.
Likewise, Brantley has a daughter and a son from his first marriage named Emily and Murphy.
Jeff Brantley | Contracts, Career Earnings & Net Worth
Brantley's who throws right and bats right, played 14 seasons of baseball.
Prior, he showed his excellence during his college years. However, his career ended with San Francisco Giants and Texas Rangers in 2001.
Many people ask how much Brantley makes through his baseball & broadcasting career. And what are his career earnings and net worth?
Earnings as a Baseball Player
Brantley MLB contracts extend till 2001. Till retirement from playing with the Rangers, he managed to earn $700,000 annually.
Furthermore, Brantley bagged $100,000 in 1988, $100,000 in 1989, $200,000 in 1990, $200,000 in 1991 in respectively.
Apart from that, he had earned $1.1 million in 1992, $1.5 million in 1993, $500,000 in 1994.
While playing with the Cincinnati Reds and Philadelphia Phillies, he managed to bag $3 million conversely in 1997, 1998 & 1999.
Earnings as a Broadcaster
Besides baseball, Brantley had made a good fortune from his radio broadcasting career. He is a senior radio broadcaster and has been involved in the broadcasting world since 2001.
Currently serves as a Reds Network commentator, he is earning an annual salary of $45k-55k
Apart from a baseball salary, he makes a wage of $15k-20k annually. His total career earnings boosted his net worth.
Though getting a lot of information about his salary, his net worth is still unknown. Besides that, he was also featured in the Sports rival podcast.
Brands and Endorsements
The former baseball player Jeffrey is involved with various brands and endorsements. He mainly promotes sportswear brands.
Also, it was reported that Jeffrey had been signed the brand endorsements deals for UDF ice creams.
Brantley earns a good amount of money after promoting these brands to the public.
Also, Read <<Sean Hjelle: Baseball Career, Education, Wife & Children >>
Social Media Profile
Twitter: 34.7k Followers
Some FAQs
What is the pet name of Jeff Brantley?
Former baseball player and current broadcaster Jeff Brantley is also known by his pet name Jeffrey "Cowboy" Brantley.
Does Jeff Brantley reside in Grand Junction, Colorado?
The former athlete probably resides in Cincinnati as he works for the Cincinnati Reds.
How many seasons did Brantley play with the MLB?
Jeff Brantley played 14 seasons with the MLB.
Does the Jeff Brantley Knoxville obituary belong to the MLB player?
No, the Knoxville obituary does not belong to the former MLB player in good health and is in his late 50s.
What happened when Jeff Brantley called Edwin Encarnacion "not clutch"?
Shortly after Jeff Brantley called Edwin Encarnacion "not clutch," the player hit a walk-off home run.
Is there a lawsuit against Jeff Brantley?
No, there are no known lawsuits against the broadcaster.
How much did Jeff make through his broadcasting career?
He is earning an annual salary of $45k-55k, excluding wages.
Does Jeff own Jeff Brantley's Builders, Asheboro?
No, the former baseballer does not own Jeff Brantley's Builders in Asheboro.