The former American softball player Jennie Finch's husband, Casey Daigle, is also a former Major League Baseball Pitcher.
Jennie Lynn Finch is an outstanding player who has successfully created her mark in the game.
Born on September 3, 1980, the California native played collegiate softball for Arizona Wildcats from 1999 to 2002.
Finch led the United States women's national softball team to the gold and silver medals at the 2004 and 2008 Summer Olympics, respectively.
According to Time Magazine, Jeannie is history's most famous softball player.
Jennie retired from the game in 2010 in order to spend more time with her family. And she later started working at ESPN as a color commentator for National Pro Fastpitch and college softball games in 2011.
Moreover, she also served as a guest manager for a day for the independent league Bridgeport Bluefish, becoming the first woman to manage a professional baseball team.
With such high recognition and hype in the sports industry, Jennie Finch's husband is nothing but proud.
Also, did you know the famous softball player fell for someone with a similar athletic background?
Casey Daigle: Husband Of Jennie Finch
Jennie married a former MLB player, Casey Daigle, on January 15, 2005, at the Crystal Cathedral in Garden Grove, California.
Finch met her husband, Casey Daigle, back in 2002, and since the moment they met, the initial attraction was always there.
At that time, Daigle was training with the Diamondbacks in Tucson, while Finch was about to graduate from the University of Arizona.
Also, what helped apart from their physical features, they shared similar values. Both were Christians and highlighted each other's strong roots.
Finch's popularity is well-known and well-taken in the family. The friends refer to Casey as "Mr. Jennie Finch" and Jennie as "Sugar Mama."
Talking about Jennie Finch's husband, he made his major league debut with the Arizona Diamondbacks in 2004 and conceded five home runs in less than three innings.
After failing to put up a good stat, Daigle was assigned to Double-A, where he pitched out of the bullpen for most of the 2005 season.
Later, he went on to play with several other teams like Minnesota Twins, Texas Rangers, Houston Astros, and San Francisco Giants.
Married Life And Kids
The couple shares three children, two sons, and a daughter. They welcomed their first child, a son, Ace Shane, on May 4, 2006.
Their second child, another son, Diesel Dean Daigle, was born on June 19, 2011.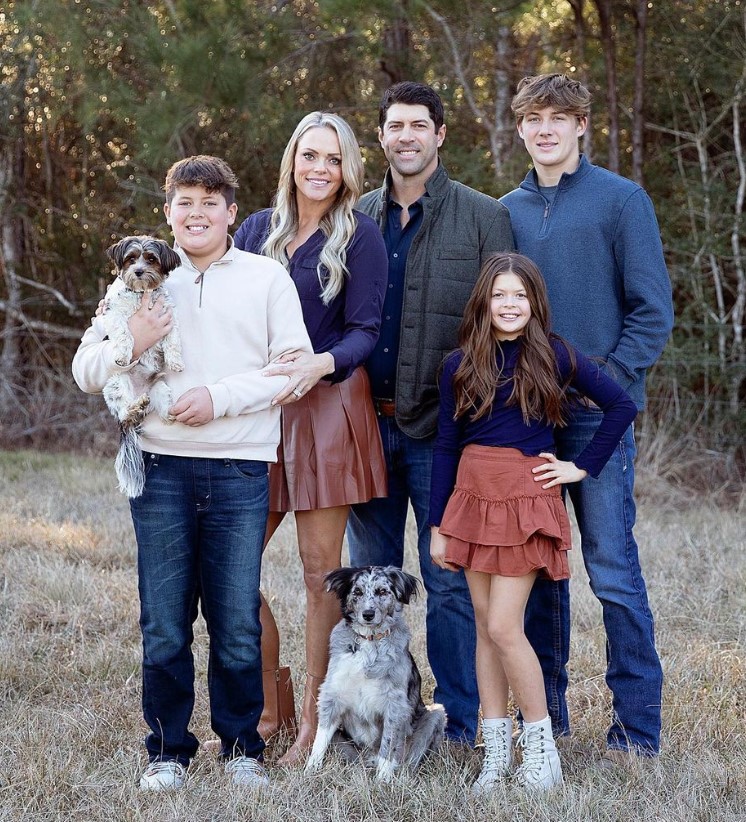 Similarly, Finch and Daigle announced the birth of their daughter Paisley Faye Daigle in January 2013.
The love birds are still happily married, and the Daigle family are living a blissful life together. From the looks of it, everything seems to be going well in Jennie Finch's life.