Jesse Owens was a field athlete and an American track. He gained four-time gold medalist in the Olympic Games of 1936. Being born on September 12, 1913, he died on March 31, 1980.
He was also linked with sprints and the long jump and was lucky to be recognized as the greatest and famous athlete in field history. Altogether three world records were set in his career and tied another.
Moreover, he had received numerous awards and achievements like international fame at the 1936 Summer Olympics in Berlin and Germany, where he won four gold medals.
Those gold medals were for 100 meters long jump, 200 meters, and 400-meter relay. Similarly, he was ranked by ESPN as the six greatest North American athletes and the highest-ranked in his field. And in 1999, he was on the list of six-man for the BBC's Sports Personality of the Century.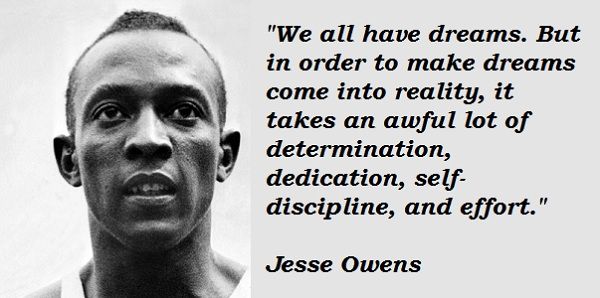 Jesse Owens uses various quotes and motivational words by this great personality, and some are listed below.
"We all have dreams. In order to make dreams come into reality, it takes an awful lot of determination, dedication, self-discipline and effort." – Jesse Owens
"Find the good. It's all around you. Find it, showcase it and you'll start believing it." – Jesse Owens
3rd of 20 Jesse Owens Quotes
"If you don't try to win you might as well hold the Olympics in somebody's back yard. The thrill of competing carries with it the thrill of a gold medal. One wants to win to prove himself the best." – Jesse Owens
"One chance is all you need." – Jesse Owens
"The battles that count aren't the ones for gold medals. The struggles within yourself – the invisible, inevitable battles inside all of us – that's where it's at." – Jesse Owens
6th of 20 Jesse Owens Quotes
"The only bond worth anything between human beings is their humanness." – Jesse Owens
"Only by God's grace have I made it to see today and only by God's grace will I ever see tomorrow." – Jesse Owens
"The road to the Olympics, leads to no city, no country. It goes far beyond New York or Moscow, ancient Greece, or Nazi Germany. The road to the Olympics leads — in the end — to the best within us." – Jesse Owens
"It all goes so fast, and character makes the difference when it's close." – Jesse Owens
"To me, we must learn to spell the word RESPECT. We must respect the rights and properties of our fellowman. And then learn to play the game of life, as well as the game of athletics, according to the rules of society. If you can take that and put it into practice in the community in which you live, then, to me you have won the greatest championship." – Jesse Owens.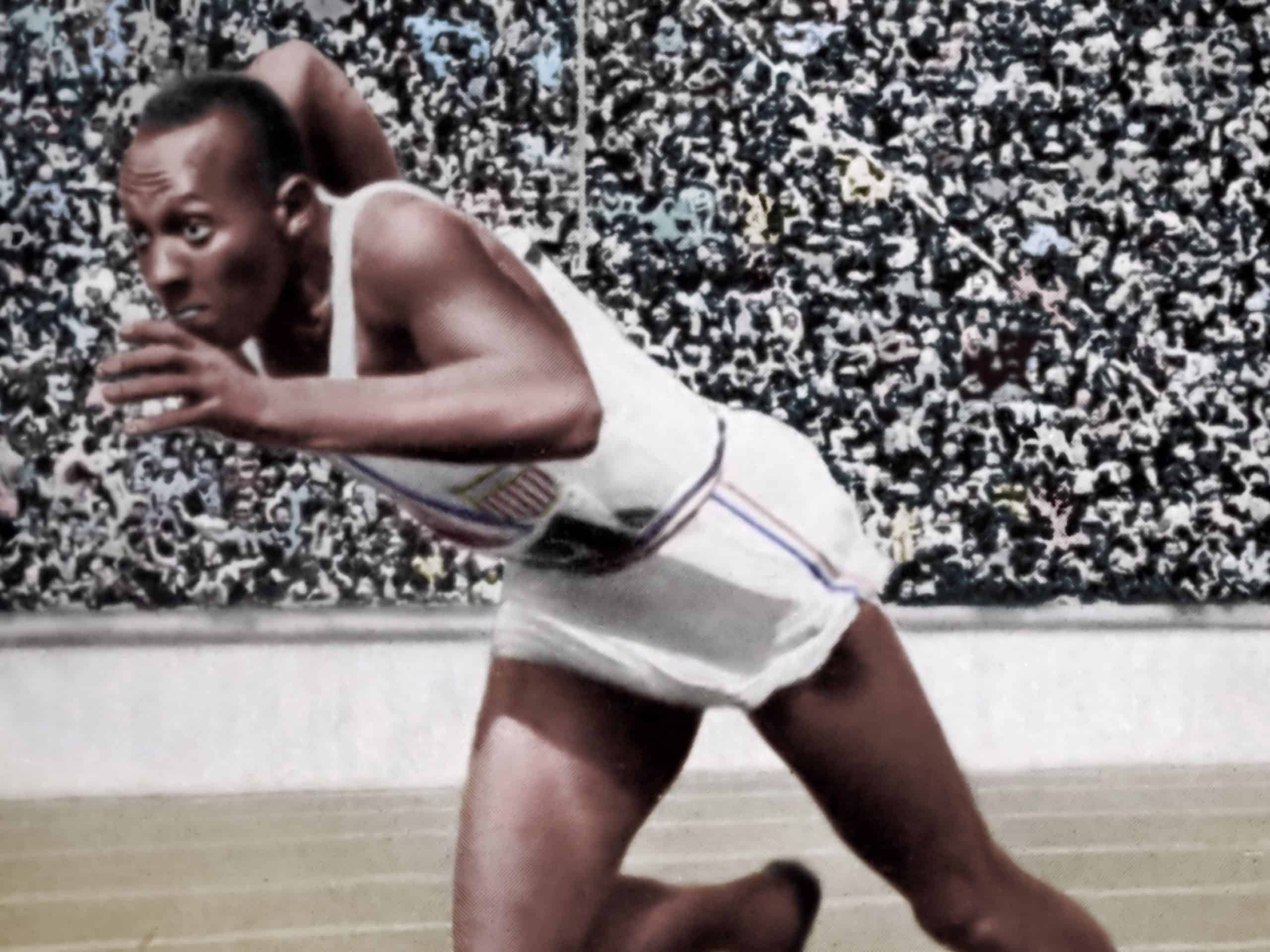 "In America anyone can still become someone." – Jesse Owens
"Running is real. It's all not and woe, hard as diamond. It makes you weary beyond comprehension, but it also makes you free." – Jesse Owens
"The only victory that counts is the one over Yourself." – Jesse Owens
14th of 20 Jesse Owens
"I decided I wasn't going to come down. I was going to fly. I was going to stay up in the air forever." – Jesse Owens
"The people come out to see you perform and you've got to give them the best you have within you." – Jesse Owens
"In the end, it's the extra effort that separates a winner from second place. But winning takes a lot more than that, too. It starts with complete command of the fundamentals. Then it takes desire, determination, discipline, and self-sacrifice. And finally, it takes a great deal of love, fairness, and respect for your fellow man. Put all these together, and even if you don't win, how can you lose?" – Jesse Owens
87 famous Quotes by Brian O'Driscoll
"There is something that can happen to every athlete and every human being; the instinct to slack off, to give in to pain, to give less than your best; the instinct to hope you can win through luck or through your opponent not doing his best, instead of going to the limit and past your limit where victory is always found. Defeating those negative instincts that are out to defeat us is the difference between winning and losing – and we all face that battle every day." – Jesse Owens.
"Championships are mythical. The real champions are those who live through what they are taught in their homes and churches. The attitude that 'We've got to win' in sports must be changed. Teach your youngsters, who are the future hope of America, the importance of love, respect, dedication, determination, self-sacrifice, self-discipline, and good attitude. That's the road up the ladder to the championships." – Jesse Owens.
"I always loved running… it was something you could do by yourself and under your own power. You could go in any direction, fast or slow as you wanted, fighting the wind if you felt like it, seeking out new sights just on the strength of your feet and the courage of your lungs." – Jesse Owens
28 Motivating Walter Payton Quotes
"One day or another every athlete feels like taking it easy. He stops trying to exceed his limits, and thinks he can keep winning because of his lucky star, or the bad luck of his opponents. You must overcome this negative instinct, which affects all of us, and which is the only difference between the person who wins a race and those who lose. This is the battle you have to fight every day of your life." – Jesse Owens.