One of the most decorated British athletes, Jessica Ennis, and her husband, Andy Hill, have been married for over 10 years.
From attending the same secondary school to exchanging wedding vows, Jessica and Andy are now doting parents to two children.
Jessica regularly posts pictures with her husband and kids, along with snapshots of her work adventures on her social media handles.
Dame Jessica Ennis-Hill was born in Sheffield to parents Alison Powell and Vinnie Ennis on January 28, 1986.
She won a bronze medal in the heptathlon in her first senior international competition at the 2005 Universiade.
Since then, Jessica has never looked back, and medals have consistently been added to her cabinet.
Not only is the retired athlete the 2012 Olympic champion, but she is also a three-time world champion (2009, 2011, 2015) and the 2010 European champion.
Moreover, the Brit previously held national records in the heptathlon, 100-meter hurdles, high jump, and indoor pentathlon.
The 37-year-old opened a fitness app specializing in women's health named Jennis.
Jessica Ennis Husband, Andy Hill
The Olympic Gold Medalist Jessica married her childhood friend, Andy Hill, a construction site manager.
As both were from Sheffield, Jessica and Andy met for the first time in their childhood when they attended King Ecbert School.
Although they had known each other since childhood, the duo only started dating in 2004.
After six years in a relationship, Mr. Hill asked the big question on 2010's Christmas Eve, to which she said yes.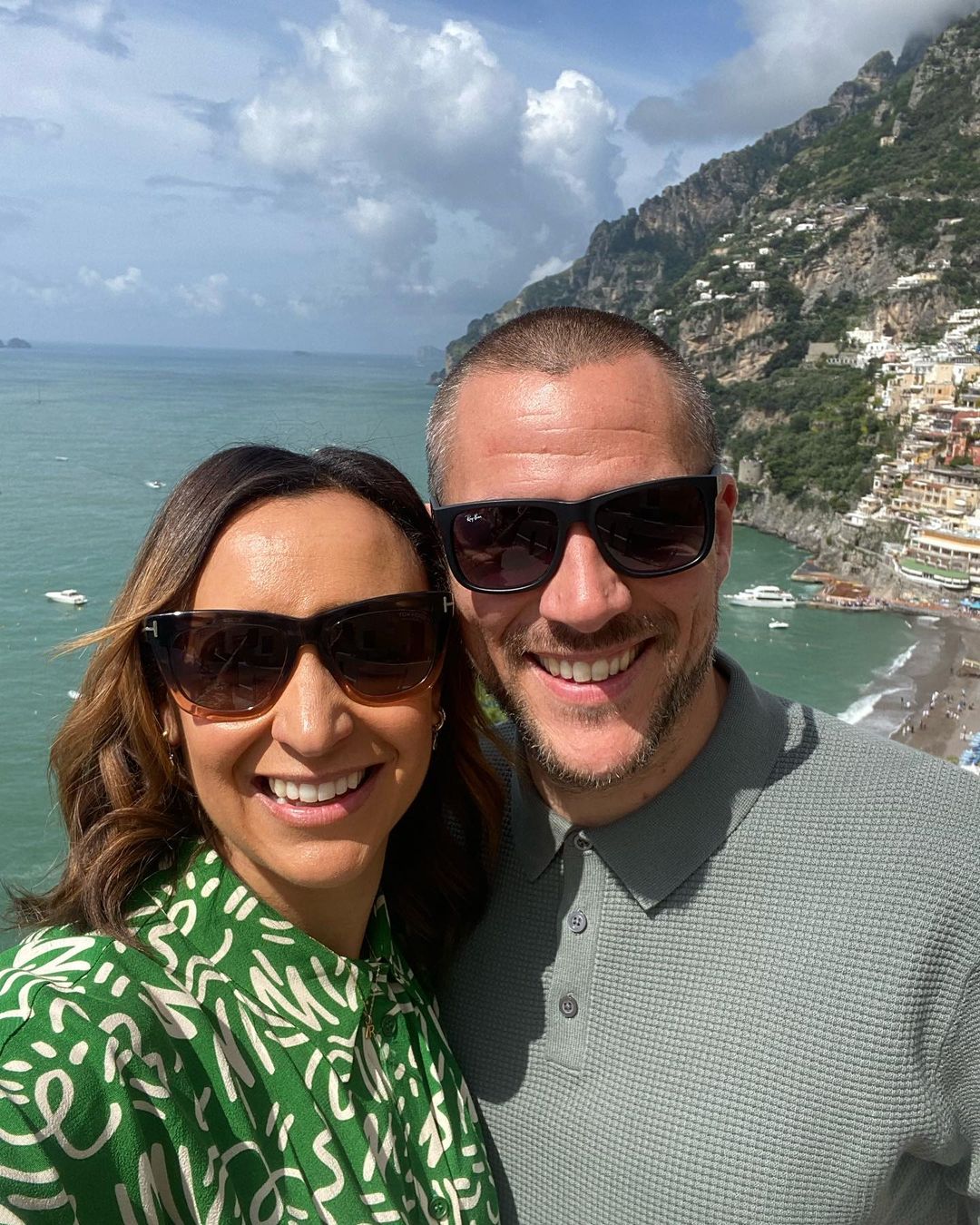 The childhood sweethearts eventually tied the knot at a church in Derbyshire's Peak District on May 18, 2013.
Mr. and Mrs. Hill welcomed their first child, a baby boy named Reggie, on July 17, 2014.
On September 23, 2017, the Hill family's joy multiplied as Jessica birthed a daughter, Olivia.
Women's Hormonal Health Platform: Jennis
Jessica Ennis-Hill built a women's hormonal health problem application named Jennis.
Her vision revolves around creating a world where women understand their hormonal influence, utilizing this knowledge to make the best daily decisions about their health and well-being.
In her own words,
"I launched Jennis to show that by talking openly and moving differently we can regain power over our bodies, symptoms and hormonal health."
Through their app, millions of women are equipped with knowledge of hormones and tools to enhance their health and develop body literacy throughout every stage of life.
The app uses the latest hormonal health research to assist individuals in achieving their desired outcomes.
Customers receive expert fitness, lifestyle, and nutrition recommendations according to their hormonal profile.