Jim Kaat is an American former professional baseball player and television sports commentator. For three seasons, he was an All-Star and a Gold Glove winner for 16 seasons, the highest ever by any player.
The Baseball Hall of Famer Kaat worked as a sports commentator, sportscaster, and broadcaster for 40 years and retired in 2022.
Emmy-winning broadcaster and Jim's former teammate Tim McCraver died on 16 February 2023. Jim was with him the day before the unfortunate happened.
While talking about the late 1950s baseball, one of the legendary players, Jim Kaat, should be imprinted in the pages of history.
As a broadcaster, Jim has worked for networks like CBS, NBC, ESPN, ABC, the MLB Network, and TBS.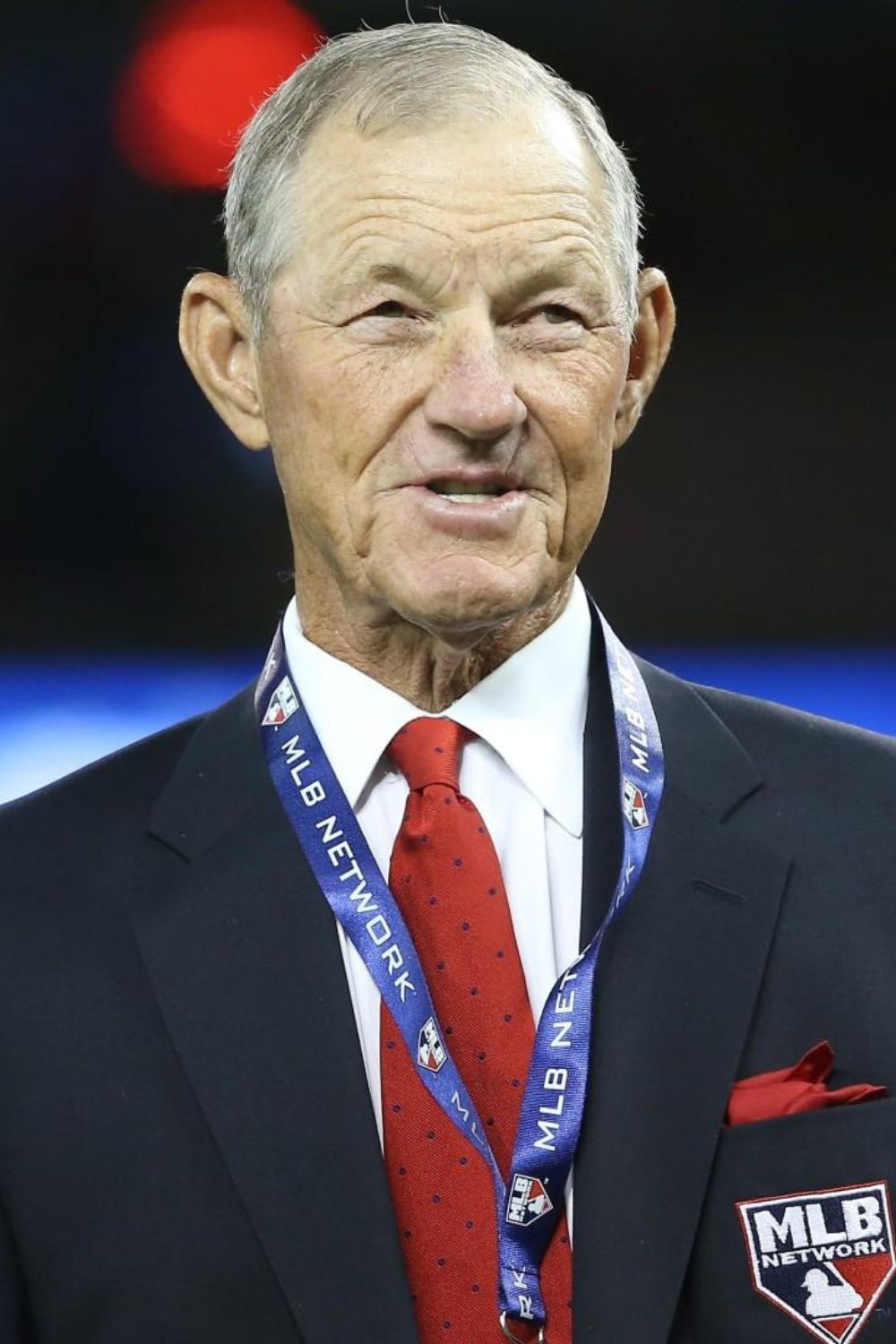 Kaat played for 25 years after starting his professional season in 1959.
He pitched for teams such as the Washington Senators/Minnesota Twins, Chicago White Sox, Philadelphia Phillies, New York Yankees, and St. Louis Cardinals.
Kitty finished his career by achieving numerous awards and becoming a coach after retirement. Following it, he worked as a sportscaster, broadcaster, and writer.
Apart from his baseball career, he has written a best-selling book, Still Pitching, and then started his own company, Southpaw Enterprises, Inc.
In 2021, the Golden Days Era Committee elected Jim Kaat to the National Baseball Hall of Fame and inducted him in 2022.
Let's start with quick facts.
Quick Facts
Full Name
James Lee Kaat
Popular As
Jim Kaat
Nickname
Kitty, Jim
Date Of Birth
November 7, 1938
Birth Place
Zeeland, Michigan
Religion
Christianity
Nationality
American
Ethnicity
White
Zodiac Sign
Scorpio
Age
84 Years Old
Height
6 ft 4 in / 1.93 m / 193 cm
Weight
98 kg / 216 lb
Hair Color
White
Eye Color
Dark Brown
Build
Athletic
Father's Name
Hans Kaat (John)
Mother's Name
Not Available
Siblings
A Brother, Phil
Education
Zeeland High School
Hope College
Marital Status
Married
Wife
Julie Kaat (m. 1959-1977)
Linda Kaat (m. 1977-1987)
MaryAnn Kaat (m. 1988-2008)
Margie Kaat (m. 2009)
Kids
Four Children And Six Grandchildren
Profession
Former Baseball Player, Former Broadcaster
Position
Pitcher
Affiliations
Washington Senators / Minnesota Twins
Chicago White Sox
Philadelphia Phillies
New York Yankees
St. Louis Cardinals
Active Years
1959-1983
Broadcasting Affiliations
CBS, NBC, ESPN, ABC, MLB Network, And TBS
Merch
Book
Net Worth
Estimated 100K – $1 Million
Broadcasting Years
1981-2022
Social Media Presence
Unavailable
Last Update
March 2023
Early Life & Education
Jim Katt (fully named James Lee Kaat) was born on November 7, 1938, under the sun sign of Scorpio. He is 84 years old as of 2023.
He is the youngest of four children born to his father, Hans, and mother, Nancy.
According to the sources, Jim's father, John, was a shopkeeper and the town authority for sports.
Baseball lover Jim's father showered passion for the Philadelphia Athletics and involved his youngest son, Jim.
Growing up, Jim Kaat had a huge influence from his father, as his every step of work was preached by his father.
Although he had a strict childhood, he would sneak out every Sunday afternoon to play baseball.
High School
At 8, Jim Kaat dreamed of becoming a baseball pitcher and later attended Zeeland High School.
As a high schooler, he was a small boy standing just 1.62 meters, and his uniform did not even fit him.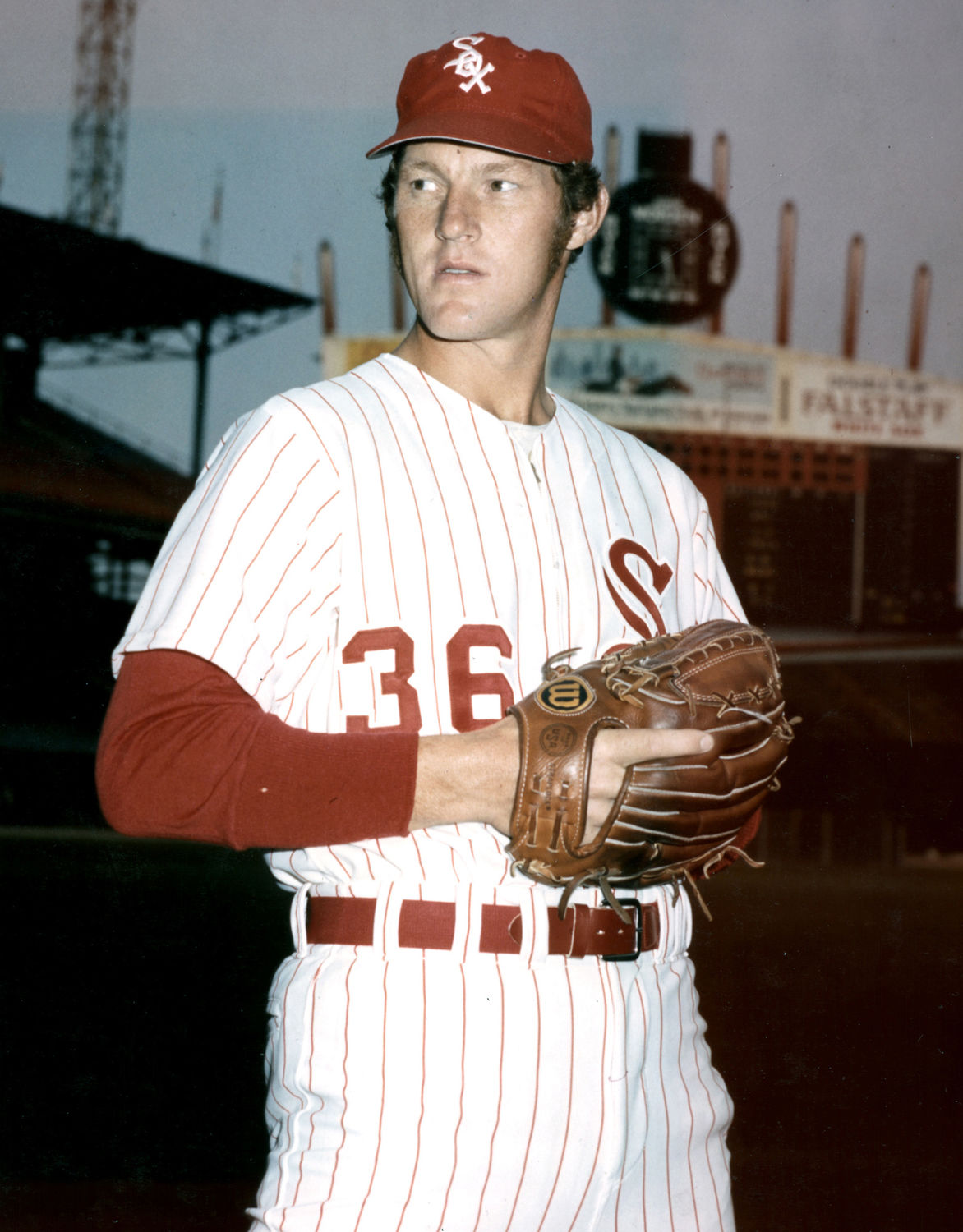 Kaat was called 'Little Jimmy' due to his small stature. At first, he commenced playing for the school's team and had terrible control over his pitch.
However, by the end of his senior year, he had improved quite a lot. Kaat pitched hard and had grown up to be 1.77 meters while weighing 165 pounds.
College Years
Unfortunately, Jim Kaat couldn't score any athletic scholarship by the end of his high school graduation in 1956.
Therefore, he enrolled in Hope College in Holland, Michigan. Jim Kaat even worked to pay his tuition fee.
He tried his hands in commercial laundry, delivering linens, and lifting huge bundles, which got him tons of exercise. Jim pitched for the school's Flying Dutchmen baseball team.
Before promoting the Double-A Chattanooga Lookouts, Jim Kaat posted 16-9 with a 2.99 ERA in 223 innings.
Afterward, Kaat's growth came in rapidly, and several big-league teams contacted him.
Body Measurements
Jim Kaat is a healthy person who is tall and sturdy at 1.93 m. while weighing 216 lb.
For his age, he is healthy and active.
Professional Career
Jim Kaat got an offer from the White Sox worth $25,000, which he turned down. Later, he signed in for less than $4,000 to remain in the minors to develop slowly.
Kaat set a 20-century record by playing under the administrations of seven U.S. Presidents-Dwight D. Eisenhower, John F. Kennedy, Lyndon B. Johnson, Richard M. Nixon, Gerald R. Ford, Jr., Jimmy Carter, and Ronald Reagan.
Washington Senators
He graduated from Hope College and played as an amateur free agent under the Washington Senators in 1957.
He spent a year playing in the minor league and finally began playing in the major league in 1959.
During his tenure with the Senators, Kaat recorded a 12.60 ERA in just five innings and played in three games.
He pitched in 16 games in two seasons in the major league, where he was one of the permanent members of the pitching staff.
He moved up to the Triple-A Charleston, where he had 7-10 with a 3.82 ERA in 1960. Consequently, he ended the games with 1-5 with a 5.58 ERA in 50 innings.
In 1961, the team moved west to become Minnesota Twins. Following it, he grabbed the chance to start nine major leagues and four relief appearances.
Minnesota Twins
Jim Kaat posted two complete-game shutouts and a home run combination in Minnesota history on July 24, 1963, a winning game against the Indians.
The team had only hit a home run in the same game, throwing three shutouts, while Kaat did so twice. The second shutout happened on October 1, 1970.
After a few years of success, 1964 was a downfall when the Twins had just finished 79-83.
Kitty gave up two home runs to Bert Campaneris, the major league debut team, on July 23.
However, he stood strong with his personal record of 17-11 with a solid 3.22 ERA in 243 innings.
He was the winning member in the American League pennant alongside the Twins.
During the 1965 World Series, Kaat started three games in total, and after that year came his breakthrough season in 1966.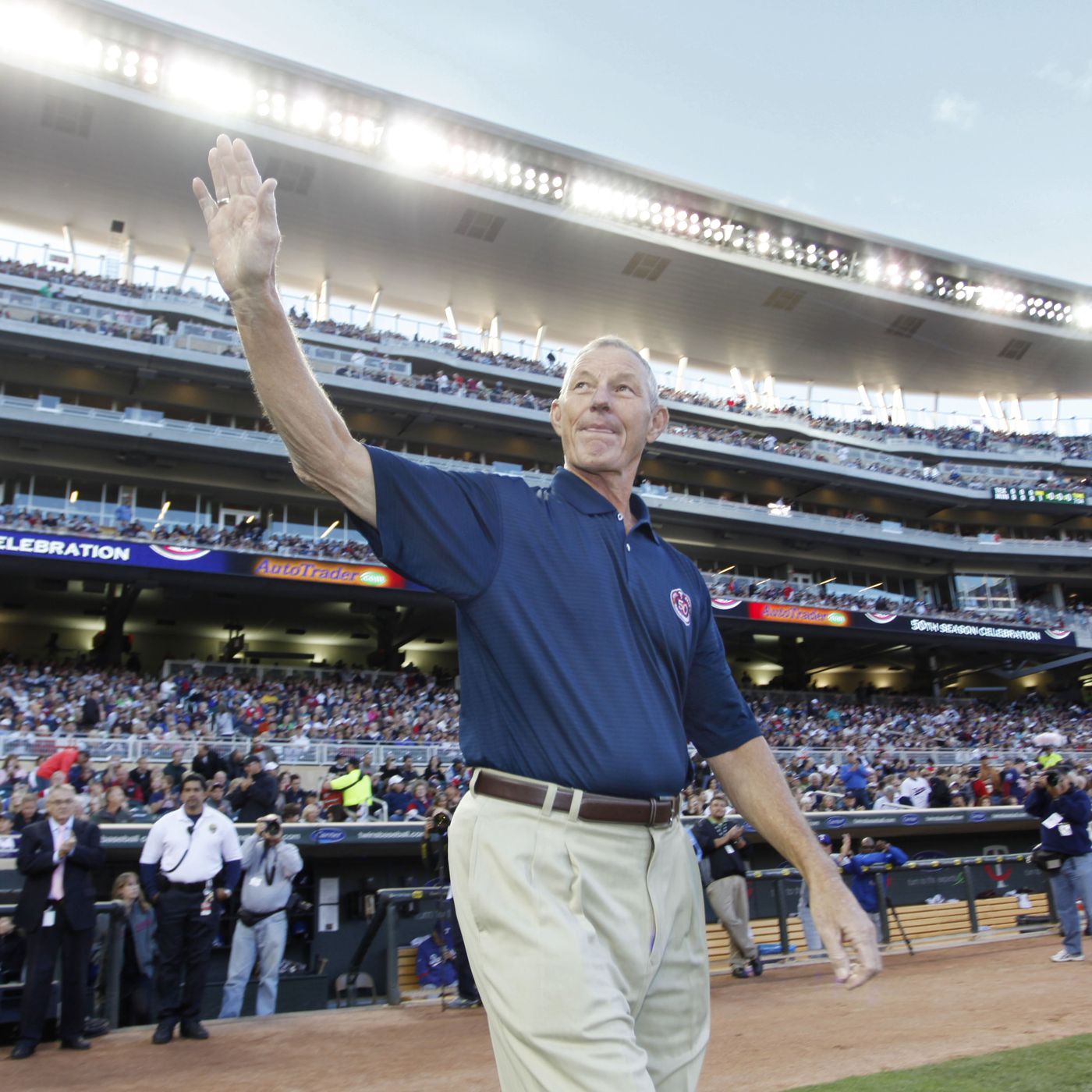 He had the best season in 1956; with 25 wins, he led the league and 19 complete games. Kitty was fifth in the MVP voting, and the Sporting News named him the American League Pitcher of the Year.
Overall, from 1962 to 1970, Kaat had a total win of 146 games as he led the team with a 91-71 record.
Trades
In 1975, the White Sox traded Jim Kaat alongside Mike Buskey to the Phillies in exchange for Dick Ruthven, Alan Bannister, and Roy Thomas. Kaat started splitting time between the Phillies and the Yankees.
Kaat claimed three All-Star in 1962, 1966, and 1975. He won the Gold Glove Award for defensive skill 16 consecutive times (1962–1977).
Kaat used the same baseball glove for 15 seasons.
Altogether, Kaat bagged three straight NL East titles from 1976-1978 alongside Hall of Famers Mike Schmidt and Steve Carlton.
Later, he starred as a relief pitcher in 1979 after years of being a starting pitcher.
In 1979, Kaat was traded to the Yankees as a free agent; however, he signed a $150,000 contract. He was traded to the Cardinals after just a month's interval.
St. Louis Cardinals
Kitty earned his only World Series ring with St. Louis in 1982, where he played four games out of the bullpen in the 1982 World Series.
As a Cardinals member, Jim Kaat started 14 games out of 49 appearances as a swingman. Later, he was seen as the left-handed bullpen arm, where he was featured in 62 games.
After having 24 appearances with a 3.89 ERA for the Cardinals, the team released Kaat on July 6.
He also became the last major league player who played in the 1950s and the last player for the Washington Senators to retire in 1983.
Kitty is one of the only 29 players in baseball history to date to have played in the Major League in four decades. He held the longest 25-year career among any pitcher in major league history.
Jim is third all-time behind Nolan Ryan's 27 seasons and Tommy John's 26 campaigns.
Baseball Achievements
3× All-Star (1962, 1966 & 1975)
World Series champion (1982)
16× Gold Glove Award (1962–1977)
AL wins leader (1966)
Minnesota Twins Hall of Fame
Jersey
Kaat wore jersey number 36 for most teams he played for, including the Chicago White Sox, Minnesota Twins, and St. Louis Cardinals.
On July 16, 2022, he had his jersey number 36 retired by the Twins.
Post Retirement
After leaving baseball, Jim started as the Cincinnati Reds' pitching coach.
He coached part of the 1984 and 1985 seasons while leading Cincinnati rookie Tom Browning to a 20–9 record.
In 2018, the Minnesota Twins hired Kaat as a special assistant whose role was to help the Twins' president Dave St. Peter in business, marketing, and community initiatives.
Broadcasting Career
Apart from being a team coach, Jim Kaat took broadcasting in parallel as he first commenced with Minnesota's local radio.
Later, in 1981, Kaat became an analyst for Home Team Sports and then broadcasted fully for Good Morning America from 1984–85.
Additionally, he handled a season for NBC Sports' baseball coverage with Phil Stone in 1986. After that, Kaat covered the College World Series, MLB playoffs, and World Series for ESPN.
He covered the big event of the 1988 Summer Olympics for NBC.
During the early 1990s, Kaat featured for CBS alongside Dick Stockton and Greg Gumbel.
During his tenure, he covered the four American League Championship Series and worked as a field reporter with Lesley Visser and Andrea Joyce.
He stood as ESPN's lead analyst after a series of small coverages. He also worked for the ABC/The Baseball Network, the Yankees–Seattle Mariners Division Series, and the American League Championship Series.
Similarly, he was a member of the "Outstanding Live Sports Coverage – Single Program" New York Emmy.
Nearing the 2000s, Jim Kaat had relatively less to cover and only broadcasted 65 games.
After Kaat bagged the 2006 Emmy, he announced his final broadcast on September 15.
However, as the Yankee–Red Sox game was postponed, Kaat announced September 16's doubleheader on Fox, Tim McCarver, and Josh Lewin.
Afterward, he called his retirement and joined the MLB Network as a color commentator in 2009.
He covered the MLB Network Showcase series and wrote the weekly online blog for the Yankees (YES) Network during his tenure.
Likewise, he made video blogs and interviews for national and international media.
Recent Career
Kaat broadcast the 2021 American League Division Series between the White Sox and Astros for MLB Network.
During the 2021 American League Division Series between the White Sox and Astros for MLB Network, Kaat was broadcasting, he made a joke, saying, "get a 40-acre field full of them."
He referred to White Sox third baseman Yoan Moncada, Cuban, which led to unfulfilled promises during the Reconstruction era of 40 acres and a mule to free slaves.
Kitty apologized for the insensitive and hurtful in the broadcast remarks later.
He was highlighted on June 2, 2022, as he referred to New York Yankees pitcher Nestor Cortes Jr. as "Nestor the Molester" during a broadcast.
The following day, in Cortes's tweet, he referred to Kaat and tweeted, "He reached out to me and apologized for his remarks last night, but he didn't need to. We all make mistakes and feel 100% there was no malice intended."
Kaat announced his retirement from his broadcasting career on August 18, 2022, effective after that day's Yankees-Blue Jays game after four decades.
Tim McCraver passed away at 81 on the 16th of February, 2023.
Ken Rosenthal of Fox and The Athletic said that Jim Kaat was with Tim MaCarver on the 15th of February, a day before Tim's death.
Broadcasting Awards
New York Emmy Awards for 'Outstanding Live Sports Coverage (1995-1999)
Single Program, Dwight Gooden's No-Hitter'
The Battle of New York, Single Program, Professional
David Wells Perfect Game, New York Yankees Baseball, and New York Yankees.
New York Emmy Award for 'On-camera Achievement (2004-2005)
Analysis/Commentary in a Sportscast and New York Yankees Baseball – 2005 Opening Night
Net Worth
Although the net worth of Jim Kaat isn't revealed yet, yes, rest assured, he has an estimated net worth of $100k to $1 million as of 2023.
His 4 decades of gameplay as a baseballer only earned him $396,750; the rest earned him $372,253.
As a broadcaster, he was expected to earn an average annual salary of $181,825.
Furthermore, he is also the author of a best-selling book and manages a sports management company named Southpaw Enterprises, Inc.
Private Life
As we jump to the personal life of Jim Kaat, to date, he has had the most unstable and tragic married life than others.
He has been married four times. Two of the four ended up divorced, and the third wife died.
His first marriage was with Julie Kaat in 1959, and they divorced in 1977. Likewise, he exchanged vows with his second wife the same year, Linda, which also ended in 1987.
Kaat tied the knot with his third wife in MaryAnn Kaat, in 1988.
Things were well in his world with his third marriage until MaryAnn died after a long battle with bladder cancer in July 2008, putting an end to the 22 years of marriage.
Therefore, in his third wife's loving memory, Jim Kaat created a memorial fund and lit the baseball fields in his hometown of Zeeland, Michigan.
Present Wife & Children
Kaat and MarryAnn share four children. He remarried Margie Bowes Mather in 2009.
The duo met on April 7, 2009, through a mutual friend and announced their engagement later.
Margie Bows Mather was a professional golfer who played at Willoughby Golf Club in Stuart, FL, and Salem Country Club in Peabody, MA.
She was there when Kaat was mourning his third wife's death after installing ballpark lights.
The couple happily resides in Bennington, Vermont, the hometown of Margie Bowes Mather. Additionally, Kaat and MaryAnn share 6 grandchildren.
Quotes
Here are some of Jim Kaat's popular quotes:
"When we flew in from a road trip, my son would be at the airport, and he would gravitate immediately to Earl. Earl just had that teddy bear quality about him."
"If you think too long, you think wrong."
"I'll never be considered one of the all-time greats, maybe not even one of the all-time goods. But I'm one of the all-time survivors."
"A religious fanatic is somebody who knows Jesus Christ better than you do."
"My RV is the only place where I can find some peace and quiet."
"Every ballpark used to be unique. Now, it's like women's breasts – if you've seen one, you've seen 'em both."
Popularity Graph
James Lee Kaat is a former professional baseball player and sports commentator.
The above graph shows Kaat's popularity over the past twelve months. He was highly searched online at the time of his former teammate Tim MaCarver's death.
Frequently Asked Questions (FAQS)
Is Jim Kaat a Hall of Famer? What was his batting average?
Although Jim Kaat has appeared as a candidate on the National Baseball Hall of Fame's Golden Era Committee election ballot, he was inducted in 2022. Kitty was also inducted into the Minnesota Twins Hall of Fame in 2001. Well, Jim Kaat has a batting average of 0.185.
How good was Jim Kaat when it came to pitching and fielding?
Jim Kaat has received universal recognition as one of the finest fielding pitchers in baseball analysis. He has won 16 Gold Gloves for his pitching.
Has Jim Kaat written books?
Jim Kaat has written a best-selling book, Still Pitching. In May 2022, he released another book, Good as Gold: My Eight Decades in Baseball.