One of the best young soccer players of today, Joao Felix, does not have a sister but a brother named Hugo Felix.
Born on November 10, 1999, Joao Felix Sequieraand is the fourth most expensive player right now. His eye for goal, creativity, dribbling skills, touch, and pace made him one of the best-known players in the soccer world.
The forward just put the icing on the cake as Chelsea FC won their premier league match against Bournemouth by 3-1. Felix currently plays for Chelsea and is on loan from Atlético Madrid.
The 23-year-old is regarded as a technically gifted player and has developed his skills throughout his career.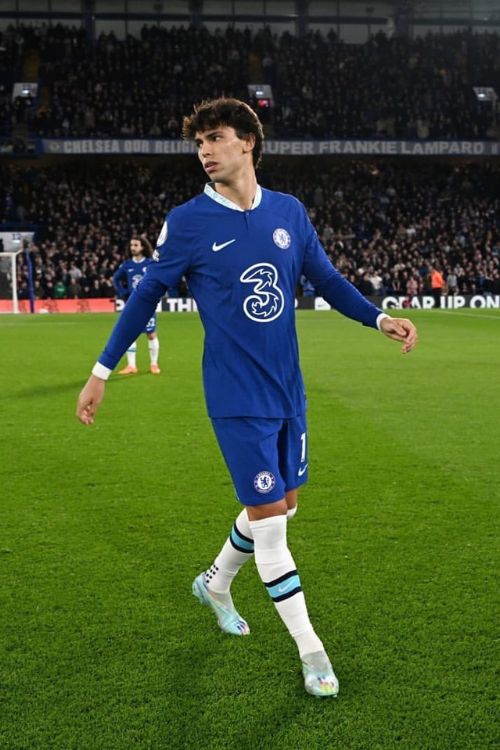 Joao started his career as a winger. However, he can play through the middle as well as a second striker.
Felix played at Porto youth academy before moving to Benfica and Atletico Madrid. When moving to the Spanish side, he was just 19, and his transfer cost was around £113 million, $142.82 million, making him the fourth most expensive transfer.
Furthermore, he is currently playing in the Premier League for surprisingly struggling Chelsea.
Joao Felix Sister
Although fans are curious about the forward's sister; Joao does not have a sister. However, he has a brother named Hugo Felix.
Joao's brother Hugo is a promising professional soccer player who is currently playing for Benfica in the Portuguese League.
Hugo spent most of his early career with Porto before joining Benfica's satellite club Casa do Benfica Viseu.
After his efforts and skills on the ball, the 19-year-old finally signed his first pro contract in July 2020. It came after the young star proved his worth time and time again.
Hugo Felix is one of the prospective stars in the soccer world. His older and popular brother Joao has admitted he cannot do things that his brother is doing at his age.
Both the Felix brothers have had the honor of playing for the national team. While Joao has managed to play in big games, his brother has represented Portugal at youth international level.
Joao Felix Girlfriend
Joao Felix, being one of the most talented and dashing players in the game; is sure to attract a lot of admirers.
The Portuguese are in a relationship with Magui Corceiro, a well-known figure in the Portuguese entertainment industry and the social media world.
Magui has always shown that she is a supportive and loving partner to the soccer player. Joao also shares the same commitment.
Magui made her TV debut in 2019 in the Prisioneira. She has also been featured on shows like Bem Me Quer. Likewise, showing her dancing skills, she is also featured in "Dancing with the Stars" (Portuguese version).
Recently, there was popular news that Tottenham's new star Pedro Porro and Magui Corceiro were having an affair.
Did Magui cheat on Joao? It was a widely discussed topic on the internet.
But later, both of them clarified and denied the fact. Their statement proved that the news was just a rumor and nothing else.