The 2021 Pro Bowl selectee Joe Mixon is a football running back who plays for the Cincinnati Bengals of the NFL.
The University of Oklahoma alumnus Joe was part of the Bengals when they lost to the Los Angeles Rams in the Super Bowl LVI.
Recently the Bengals running back was in the headlines when an arrest warrant was issued against him for one count of Aggravated Menacing on February 2, 2023.
According to the warrant, he allegedly pointed a gun at a woman in downtown Cincinnati.
But this is not the only time, his name has surfaced in the media because of the wrong reasons.
Including the 2014 misdemeanor assault charge and 2016 parking citation incident, this is the third time he has had trouble with law enforcement.
Quick Facts
Full Name
Joseph Tyler Mixon
Known As
Joe Mixon
Nickname
Sir Mixon-A-Lot (Fantasy)
Birthdate
July 24, 1996
Age
27 Years Old
Birthplace
Antioch, California, United States
Current Residence
Cincinnati, United States
Father's Name
John Mixon
Mother's Name
Alise Minxon
Siblings
Five (four of them are Tracie, Shalonda, John & Shanice)
Nationality
American
Marital Status
Unmarried
Girlfriend
Single
Children
Not Yet
Built
Athletic
Sexual Orientation
Straight
Eye Color
Black
Hair Color
Black
Height
6 ft 1 in/1.85 m/185 cm
Weight
220 lb/100 kg
Ethnicity
Afro-American
Zodiac Sign
Leo
Profession
Professional Football Player
Education
Freedom High School, University of Oklahoma
NFA Draft
Cincinnati Bengals: 2017 / Round: 2 / Pick: 48th Overall
Awards & Achievements
Pro Bowl (2021)

First-team All-Big 12 (2016)

Playing Career
2017-Present
Association
Cincinnati Bengals (2017-Present)
Position
Running Back
Shirt Number
28
Salary
$12 Million
Net Worth
$10 Million
Social Media
Instagram, Twitter
Merch
Signed Rookie Card
Last Update
December 2023
Early Life & Education
Joe Mixon was born in Antioch, California, on July 24, 1996, to his parents, John and Alise Mixon. He grew up in a relatively large family with five of his siblings; three sisters and two brothers.
He was incredible in sports from early on and excelled in both football and basketball.
Joe went to Freedom High School, where he played football and basketball for the Falcons.
He played in 16 basketball games for the high school team.
Nevertheless, his true love was always football, and he was a three-year starter for the Falcons football team.
Rivals.com ranked Mixon the top-rated running back in the nation and was ranked as a five-star recruit.
And despite getting athletic scholarship offers from 47 colleges, he chose the University of Oklahoma to play collegiate football.
He played for Oklahoma from 2014-2016.
Mixon was famous in college not just for his incredible gameplay but also for the wrong reasons.
He was suspended from the Oklahoma Sooners for the 2014 season after a misdemeanor assault charge.
Two years later, he decided to forgo his two years remaining eligibility and enter the 2017 NFL Draft.
Career
Mixon was projected to be the first-round pick by some of the scouts coming out of college.
NFLDraftScout.com ranked him the fifth-best running back.
However, because of character concerns, many of the teams removed him from their draft board.
Nevertheless, he got selected 48th overall in the second round of the 2017 NFL Draft by the Cincinnati Bengals.
He was the fourth RB to be selected in that year's draft, following Leonard Fournette, Christian McCaffrey & Dalvin Cook, respectively.
Mixon signed a four-year rookie contract with the Bengals on June 2, 2017, and made his professional debut in a 20-0 loss to the Ravens on September 10, 2017.
On September 1, 2020, he signed a four-year extension with the Bengals.
Career Highlights & Awards
Joe Mixon is a fantastic running back despite having garnered bad attention over the years.
With the Bengals, the Oklahoma alumnus appeared in two NFL playoffs: in 2021, where they lost to the Rams in Super Bowl LVI, and in 2022, they faced a loss against the Chiefs in AFC Championship.
He has won several awards for his gameplay, some of which are listed below.
Pro Bowl (2021)
First-team All-Big 12 (2016)
Net Worth & Contracts
Net Worth
Sources claim that the Cincinnati Bengals running back has a net worth of $10 million as of December 2023.
His primary source of income is his football contracts and endorsement deals.
His name has been associated with several well-known brands and companies who pay him a hefty sum to promote their products.
Some of the most notable endorsements include Madden NFL 21, Kroger, Head, and Shoulders, etc.
Contracts
On June 20, 2017, Joe signed a four-year $2.56 million rookie contract with the Bengals.
Since he was the top prospect of his class, this contract came with all the bells and whistles, including a $2.10 million signing bonus, a $1.26 million average annual salary, and a $2.81 million total guaranteed.
On September 2, 2020, he signed a four-year $48 million extension with the Bengals, including a $10 million signing bonus, $10 million guaranteed, and $12 million average annual salary.
So, all in all, the man has earned $32.69 million from NFL salaries and bonuses, and by the end of the ongoing contract concludes, his career earning will top $53.17 million.
As per his extension deal signed in the 2020 fall, Mixon's salary for the 2023-24 season stands at $9.4 million. This makes him the third-highest earner in the Bengals after D.J. Reader & Trey Hendrickson.
Assault Charges
The Bengals running back has been entangled in several controversies ever since he began his collegiate career & now through his NFL journey too.
Despite being a top prospect, Joe was removed from several teams' draft boards in 2017 because of character concerns. Why? Because while at college, he was charged with an assault on a fellow Oklahoma student named Amelia Molitor.
Joe entered an Alford plea to the assault charge for punching Molitor, breaking bones in her face resulting a surgery.
The incident happened in Norman, Oklahoma, a day after Joe turned 18.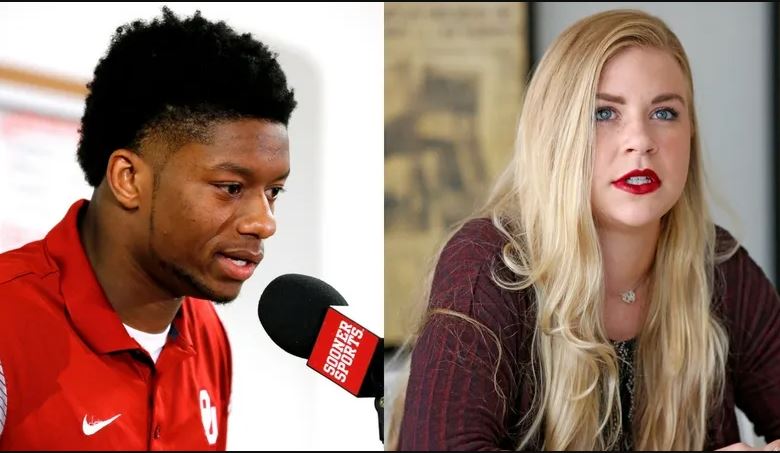 According to Molitor's statement, the incident intensified when Joe used homophobic slurs toward her friend.
For the assault charges, Joe received a one-year deferred sentence and was also ordered to go through counseling along with 100 hours of community service.
The settlement was reached on April 21, 2017, and Mixon apologized to Molitor.
Menacing Charges In 2023 | What's The Update?
On February 2, 2023, a warrant was issued for Joe's arrest for one count of Aggravated Menacing.
According to the complaint filed, police claimed that Joe pointed a firearm at a woman during a road rage incident on January 21, which is a first-degree misdemeanor in Ohio.
A few hours after the complaint was filed, an arrest warrant was issued.
However, within less than a day of the warrant issue, the case was dismissed.
It came at the request of the Cincinnati city prosecutor in consent with the victim, suggesting a further investigation before going deeper into the action.
Cincinnati police chief said that new evidence has come to light, and the dismissal of the charges gives the city time for more investigation into the complaint.
As per authorities, the reserved right allows the victim to refile the case if needed.
Unknown Facts About Joe Mixon
Joe Mixon was involved in an assault before Amelia. He allegedly punched a female high school student after she declined his sexual advances.
In 2017, it was revealed that Joe failed to pay for nearly $200k worth of jewelry he bought before the NFL Draft.
In 2021, Joe, in partnership with Strikes for Kids, provided 28 youngsters at a Cincinnati Boys & Girls Club with new bicycles for Christmas.
Frequently Asked Questions (FAQS)
What is Joe Mixon's career stats like?
As of 2022, Joe Mixon has recorded 5,378 rushing yards, 40 rushing touchdowns, 1,763 receiving yards, and 10 receiving touchdowns.
Who is the best running back on the Bengals?
Joe Mixon is the best running back on the Bengal's current roster. He was ranked 38 in the Top 100 Players of the 2022 list.
Why Was Joe Mixon Arrested?
In early February 2023, an arrest warrant was issued for Mixon on the charge of Aggravated Menacing. Allegedly, he pointed a gun at a woman in downtown Cincinnati on January 21. The charges were dismissed shortly in consent with the victim, with rights for case refile after further investigation.