Joel Anthony is a former professional basketball player from Canada. The player played for the (NBA) National Basketball Association's Miami Heat, Detroit Pistons, Boston Celtics, and San Antonio Spurs.
Joel Anthony is more than a shot-blocker. He's one of the finest all-around defenders of all time. In 2012 and 2013, he won two titles with the Heat.
Moreover, the player moves like a jumping spider, appearing to be able to exist in two locations at the same time while moving in all directions. His arms are continually extended, and his hands are always moving.
Anthony is the General Manager of the Canadian Elite Basketball League's Montreal Alliance (CEBL). Likewise, he was once a player consultant for the Hamilton Honey Badger.
Do you want to know more about Joel Anthony and his life story? If this is the case, please read the full article and you will be good to go!
But first, here are some interesting quick facts about the renowned player.
Quick Facts
Full Name
Joel Vincent Anthony
Birth Date
August 9, 1982
Birth Place
Montreal, Quebec
Nick Name
Joel
Religion
Christianity
Nationality
Canadian
Ethnicity
Black
High School

Selwyn House
Emmanuel Christian
Dawson College

College

Pensacola Junior College
University of Nevada

Playing Career
2007 – 2020
Zodiac
Virgo
Chinese Zodiac
Dog
Father's Name
Not known
Mother's Name
Erene Anthony
Siblings
One sister
Age
40 years old
Height
6 feet 9 inches
Weight
111 kg
NBA Draft
Undrafted (2007)
Shoots
Right
Tattoos
Yes
Food Habits
Vegan
Points
1,064 (2.2 ppg)
Rebounds
1,353 (2.8 rpg)
Blocks
531 (1.1 bpg)
Hair Color
Black
Eye Color
Dark Brown
Career Highlights and Awards

2× NBA champion
2× Liga de las Américas champion, etc.

Build
Athletic, Muscular
Marital Status
Not known
Jersey Number
50, 30
Position
Small forward, power forward
Profession
Basketball player
League
CEBL
Net Worth
$1- $5 Million
Annual Salary
Under Review
Social Media
Twitter
Merch
Trading Cards
Last Update
June 2023
Early Life and Education
Joel Anthony was brought up by a single mother. His mother is Erene Anthony from the island of Antigua.
The player expressed her as the person who made a difference in his life in his biography since she has always been an inspiration to him.
Likewise, Erene Anthony is more than simply Joel Anthony's mother. Erene is an integral part of a community commemorating Black History Month.
Additionally, she has served Montreal for over five decades as a teacher, volunteer, and exceptional citizen. Hence, she is an inspiration to all.
Further, Joel also has a sister named Charlotte Pryce.
With the help of financial aid, the player was able to attend Selwyn House School, a prestigious school in Westmount.
In December 2006, he graduated from UNLV with a degree in university studies, majoring in sociology and physical education.
College Career
After completing high school, Joel was recruited by Pensacola Junior College in Pensacola, Florida, in the US.
The player transferred to the University of Nevada (UNLV), Las Vegas, after two years. He led the team in blocks as a junior in 2004–05, finishing fourth in the Mountain West Conference. However, Joel redshirted the next season and did not play.
Likewise, he was voted Mountain West League defensive player of the year after being second in the NCAA's Division I in blocks-per-40-minutes (6.77).
The player was also first in the conference in blocked shots, blocks per game, and defensive win shares his senior year (2006–07).
Anthony's senior year was highlighted by a season-high 13-block, only double-double of the season, and 11-rebound performance against Texas Christian on February 7, 2007.
Dejounte Murray grew up in Seattle's South End, where he had a tough childhood. Click here to know more about Murray!
Professional Basketball Career
The player, Joel Anthony, went undrafted. On July 3, 2007, he signed a one-year contract with the Miami Heat and on July 20, 2009, Anthony re-signed with the Heat.
Similarly, the player signed a five-year, $18 million contract extension with Miami on July 16, 2010. In the 2012 NBA Finals, the Heat defeated the Oklahoma City Thunder 4 games to 1. Anthony won his first NBA title with the Heat.
Likewise, in the 2013 NBA Finals, Joel won his second title with the Heat, defeating the San Antonio Spurs 4 games to 3.
The Heat, Golden State Warriors, and Boston Celtics were involved in a three-team transaction on January 15, 2014. The Heat sent Anthony and a future draft selection to the Celtics in exchange for a 2016 second-round draft pick.
Toney Douglas was acquired by the Heat from the Warriors, while Jordan Crawford and MarShon Brooks were acquired by the Warriors from the Celtics. Anthony appeared in 21 regular-season games for the Celtics.
The Celtics traded Joel to the Detroit Pistons in exchange for Will Bynum on October 17, 2014.
On February 2, he signed a second 10-day deal with the San Antonio Spurs, followed by a rest-of-season contract on February 12. Likewise, the player inked a contract with the Milwaukee Bucks on September 24, 2017.
On October 14, he was released as one of the team's last preseason roster cuts.
Anthony joined San Lorenzo of Argentina's Liga Nacional de Básquetbol (LNB) on February 27, 2018, as a temporary substitute for injured power forward-center Matias Sandes.
The Canadian player re-signed with San Lorenzo as a substitute for Eric Dawson on October 29, 2018.
Did Anthony Play for the Canadian National Team?
Yes, the player played for the Canadian National Team. Joel was chosen to join the Canadian senior national team in the summer of 2006. He traveled with the team to three European countries: Italy, Germany, and Slovenia.
In the summer of 2008, Joel made his national team debut. He had a huge influence on the court for the Canadians, setting both scoring and shot-blocking records in a single game. Canada, on the other hand, did not qualify for the Olympics in Beijing.
Likewise, the player competed in the 2009 FIBA Americas Championship the next summer. He helped Canada finish fourth, losing in the bronze medal game against Argentina.
Joel had his finest game in Canada's semi-final loss to Brazil, with team-highs of 17 points and 8 rebounds.
Moreover, Anthony participated for Canada again in the 2010 FIBA World Championship in the summer of 2010. Canada lost all five games they played in the international competition, their poorest showing in the tournament's history.
Additionally, the player was also called to the Canadian national squad again in August 2013, and he competed in the 2013 FIBA Americas Championship.
Awards
2× NBA champion
2× Liga de las Américas champion
2007 MWC Defensive Player of the Year
2× Liga Nacional de Básquet champion
Age, Body Measurements and More
Joel Anthony was born in the year 1982. Therefore, he is 40 years old.
Anthony was born in the dog year, according to the Chinese calendar. It is the eleventh year of the 12 months Chinese zodiac calendar.
Talking about the physical features, the player has an athletic and muscular build and weighs around 111 kg.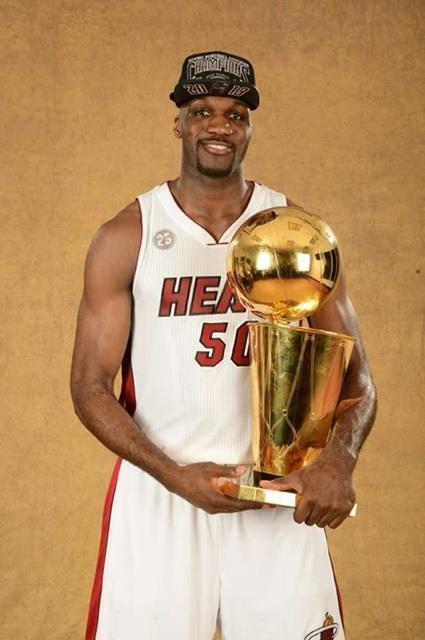 Likewise, the player is 6 feet 9 inches tall. However, Joel wasn't always this tall. The player had a growth spurt when he was 16 years old. During the summer, Joel grew six inches.
As a matter of fact, Joel simply happened to go to a school that didn't have a football team at the time. Moreover, he also suddenly grew by six inches, so he decided to focus on basketball.
Joel Anthony: Nickname
Joel's nickname is Doc. The nickname was given by Shaquille O'Neal during his rookie season. It began with "Doctor," and then he began calling me "Doc" for short.
After that, the nickname just stayed. On a road trip, Shaq just started calling Joel that, and by the time they came back to Miami, even some of the assistant coaches were calling Joel "Doc.".
Since then, everyone has referred to Joel as "Doc."
Likewise, fans also refer to Joel as "The Warden." The nickname gained popularity on Twitter after the Heat defeated the Knicks in New York on December 17, 2010. Fans credited Joel with "locking up" Amar'e Stoudemire.
What is Joel Anthony doing now?
The Hamilton Honey Badgers of the Canadian Elite Basketball League (CEBL) confirmed Anthony's appointment as a player consultant on May 21, 2020.
Currently, the Montreal native has re-signed with the Hamilton Honey Badgers of the Canadian Elite Basketball League for his second season as a player consultant.
According to the player, being a part of the CEBL means being a part of continuing to build basketball in Canada once his playing career is over.
It also entails becoming a part of a league that helps to give another outlet for athletes looking for additional exposure.
Philanthropy
The player understands the problem of growing up in financial difficulty as his childhood was not different from that. Also, the player understands the importance of scholarships.
As a result, the NBA player created an "Erene and Joel Anthony Scholarships." The scholarship is provided to children growing up in financial difficulty.
For the creation of the scholarship, the player received support from other families connected to the school, as well as André Desmarais, President and Co-Chief Executive Officer of Power Corporation of Canada.
Ryan Anderson is a retired American professional basketball player. In college, he played basketball for the California Golden Bears. For more information on the player, click here!
Joel Anthony: Net Worth
The basketball player had total career earnings of $27,714,862. Further, he also made some extra bit by various endorsement deals.
The exact net worth of the player is under review. However, judging from his lifestyle and successful NBA career, his net worth is estimated to be somewhere between $1-$5 million.
Social Media
Twitter: 411 followers (As of April 2022)
FAQs
Does Joel Anthony speak French?
Yes, Joel Anthoney can speak French. In fact, he was very good at it before. Currently, it's not as powerful as it once was, however, it's still there. The player is still able to read, write, and speak French.
What is Joel Anthony's favorite career moment?
Among the numerous colorful highlights of his playing career, Joel Anthony ranks playing with the national team as one of the favorite moments of his career.
Who taught Joel Anthony to play basketball?
Joel never had someone show him how to play the game. He always worked out on his own. The player relied on a paperback that he had picked up at school.
Anthony went through the pages of "NBA Power Conditioning" and worked furiously every day, attempting to learn 122 drills on his own.