Brazilian soccer player Joelinton is not married but is in a relationship with his soon-to-be wife, Thays Gondim, since 2015. The couple have two kids and are expecting a third.
The Newcastle United midfielder, Joelinton, is one of the names that has turned his skeptics into fans.
The Brazilian is enjoying one of his best soccer seasons, with vital transformations taking place in the Premier League.
In the ongoing Premier League, on April 23, 2023, Newcastle won the match against Tottenham Hotspur by 6-1. Joelinton, along with his teammates Jacob Murphy, Alexander Isak, and Callum Wilson scored 6 goals.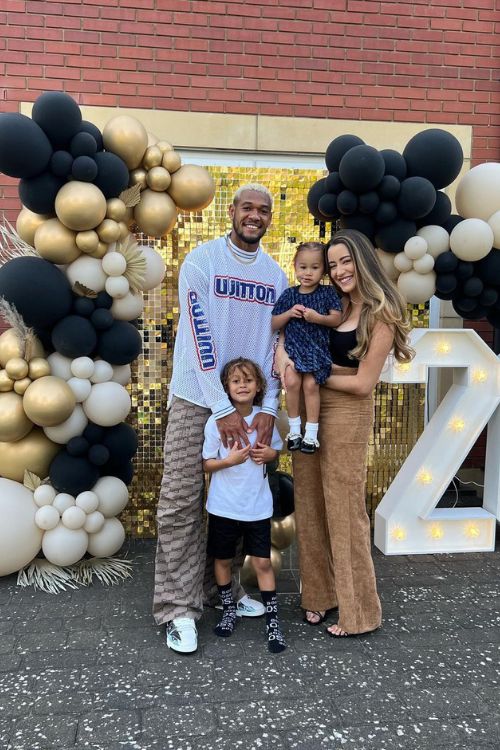 From being an unknown face to being the glue to hold Newcastle United together, Joelinton has come a long way.
If there is anyone who has supported him in his career since the beginning, it is his future wife, Thays Gondim. The couple is currently engaged and might soon tie the knot.
Who Is Thays Gondim? Joelinton Wife
Thays Gondim, has been with the Premier League star since his days in Brazil.
Born on June 15, 1998, Thays Gondim is a homemaker, sharing two kids with Joelinton. The famous WAG has become a household name since her husband's rise this season.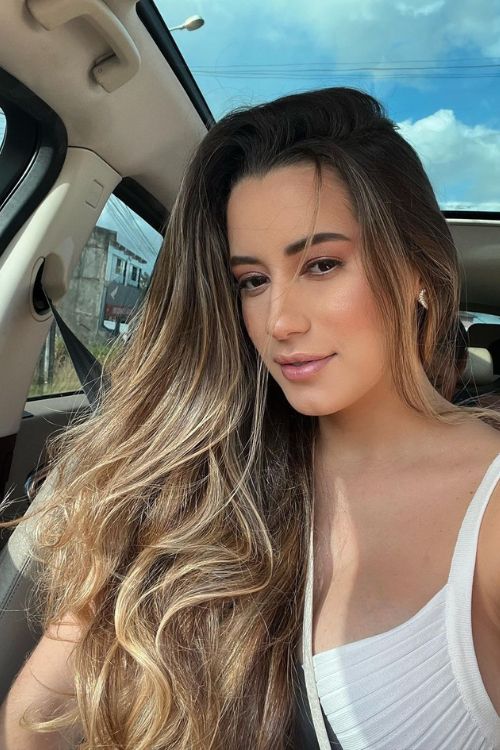 On her Instagram, Thays provides a glimpse into her life with the midfielder. In addition to stunning selfies, Thays does share appreciation posts for her family.
Since Joe's move to Newcastle United in 2019, Thays has become a regular visitor at St. James' Park. Earlier this year, Thays, with her kids traveled to Wembley to cheer on Joe in a Manchester United vs Newcastle United match.
Though her husband's team was knocked out of the FA Cup, Thays and their kids certainly had the experience to remember forever.
Joelinton And Thays Gondim Relationship Timeline
Thays Gondim's relationship with the soccer player began in 2015 when they were teenagers.
The Premier League power couple have certainly made their love last. Thays has followed Joe to three countries, with their latest stop being the Great Britain.
Joe And Thays Became Instagram Official In 2015
On January 28, 2015, Thays shared an Instagram post having a fun time with Joe, seemingly confirming her relationship with the soccer player.
After confirming their romance, the couple didn't post much about each other for a couple of years.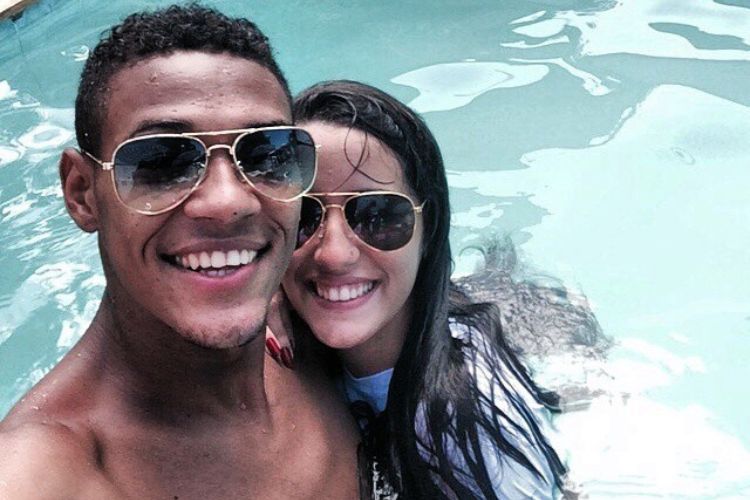 The couple might have even broken up during this time, as Joe shared a picture of another girl giving her a birthday tribute.
But the couple might have patched things up as Thays shared a sonogram picture on August 2, 2016, tagging Joe in the photograph.
Joe And Thays Welcome Their First Child In 2017
On February 2, 2017, the young couple welcomed their first child together, a baby boy.
Thays shared a photo of her and the baby from their hospital bed with Joe, giving a sweet peck to their baby boy on his forehead.
Later, on his Instagram, Joe shared a lengthy post, thanking god for giving him one of the most beautiful gifts of his life and protecting his girlfriend.
At the time when their first child was born, Thays and Joe were living in Austria. The midfielder was trying to establish himself at Rapid Wien, where he was on loan from Hoffenheim.
The Couple Welcomed Their Second Child In 2020
Joe and Thays relationship remained strong as they enjoyed trips to several countries with their son.
With their son, the couple even visited their nation, Brazil, in 2019. The Christmas of 2019 was the last time they celebrated as a family of three.
In 2020, the family of three grew into four.
On July 13, 2020, Thays announced that she was pregnant as she showed her growing baby bump in a picture she shared on her Instagram, standing alongside her Ferrari.
Then, on October 7, 2020, Thays and Joe welcomed a baby girl, whom they named Julia. Last year, Joe, with Thays and their two kids, traveled to Disneyland in Paris.
Joe Announces His Engagement With Thays
In a room filled with family and friends and a rock band playing in the background, Joe announced his engagement with Thays.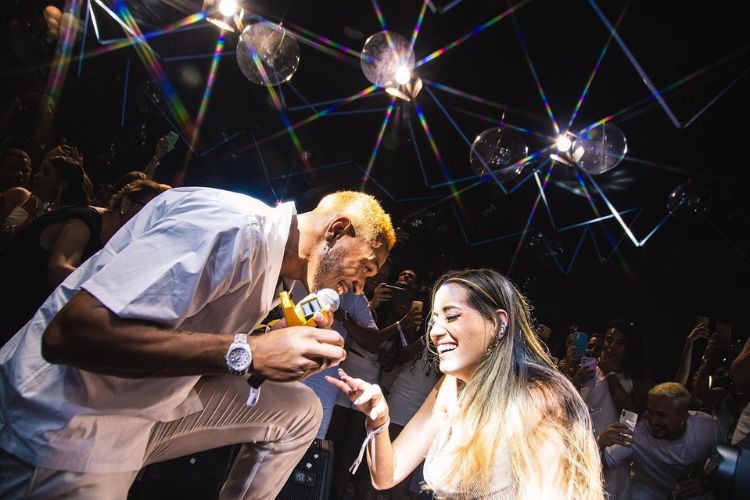 The Newcastle United midfielder went down on one knee as he asked the mother of his two kids to become his wife.
Joe and Thays shared a series of photos from their special night on their Instagram. Thays captioned a gallery of images, captioning it was one of the best moments of her life.
The Couple Had A Gender Reveal Party At Saint James Park
Earlier this year, in February, after announcing they would be parents for the third time, the couple had their gender reveal party at Saint James Park.
For the big reveal, Thays, Joe, and their two kids lined up on the pitch. The soccer player kicked the ball high up, in the sky, setting off blue flares behind him as it was revealed they would welcome their second baby boy.
The soccer player recently shared a series of pictures of him and Thays on his Instagram, captioning the post, "Me and you, you and me always."