Yet to get into a professional league, Jordy Bahl's college softball proficiency already sees her enough attention that, includes her dating life too. Long story short, Bahl has a boyfriend named Trey Frahm.
It's not just her who is in the sports arena, her boyfriend Trey is a baseball player at the University of Nebraska.
Not only is the couple deeply in love, but they do also share an enthusiasm for sports & support each other.
Seems the power of love gave extra leverage to Jory Bahl, who plays a softball pitcher for the Oklahoma Sooners.
The Nebraska-born made her college softball debut in 2022 & became the NFCA National Freshman of the Year.
She even became the 2022 Women's College World Series Champion with the Sooners.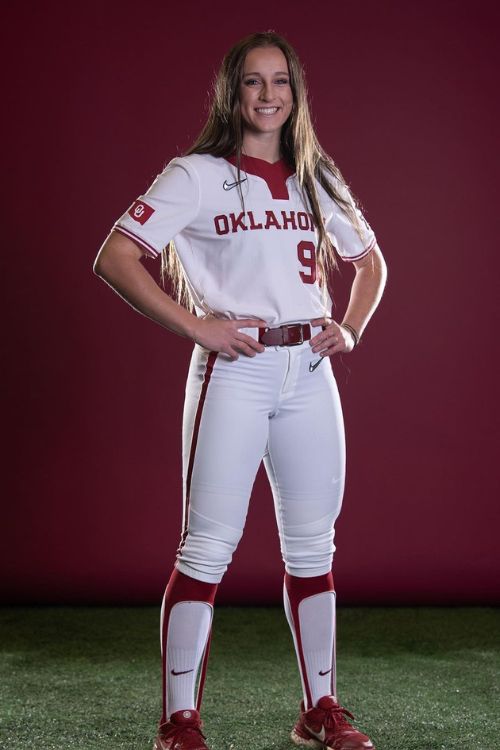 Born on July 24, 2002, in Papillion, Nebraska, Bahl attended Papillion-La Vista Senior High School.
There, she led her school team, the Monarchs, to three consecutive Class A state titles.
Jordy finished her high school with a 95-3 record, a 0.63 ERA, and 978 strikeouts in 523 innings, ranking as the No. 1 recruit in the Class of 2021.
She joins the list of a handful of celebrated softball players like Michaela Edenfield, McKenzie Clark & Maureen Brady.
Meet Jordy Bahl Boyfriend: Trey Frahm
Jordy Bahl is not shy to talk or post about her relationship.
Currently, she is dating collegiate baseball player Trey Frahm, who hails from Elkhorn, Nevada. His parents are Theresa Coufal and Rusty Frahm.
Her boyfriend, Trey, is pursuing his academic & athletic career at the University of Nebraska. Previously, he was committed to the Kansas State Wildcats.
The two are seemingly dating since May 2022, as far as their Instagram post suggests.
In May 2023, she made a post with her college baseball boyfriend on the occasion of their first anniversary.
Well, it's not the duration of a relationship that's important, but what matters is the love & care for each other.
When you look at Frahm's Twitter handle, you will find more of Bahl than of himself.
The couple seizes every moment they can to spend time together. They are together in festivities like Christmas and the Independence Day celebrations.
Looking at Frahm as a baseball player, he seems to be a very hardworking athlete with a tremendous appetite to reach the top.
Despite the fact that Frahm is classified as a pitcher (starting and closing), his experience is not restricted to that role.
In the infield, he has played shortstop and first base, among other positions.
Jordy Bahl Brothers: Hayden, Broden & Bryson
Jordy is the only sister among the four children of her parents, David and Emily. Still, the couple has managed to raise all of them to become very skilled athletes.
Her three brothers are Broden, Bryson, and Hayden. The family is closely knit together.
Jordy's elder brother Hayden was born on January 5, 2001. He is also studying at the University of Nebraska, majoring in Education. He plays Baseball there.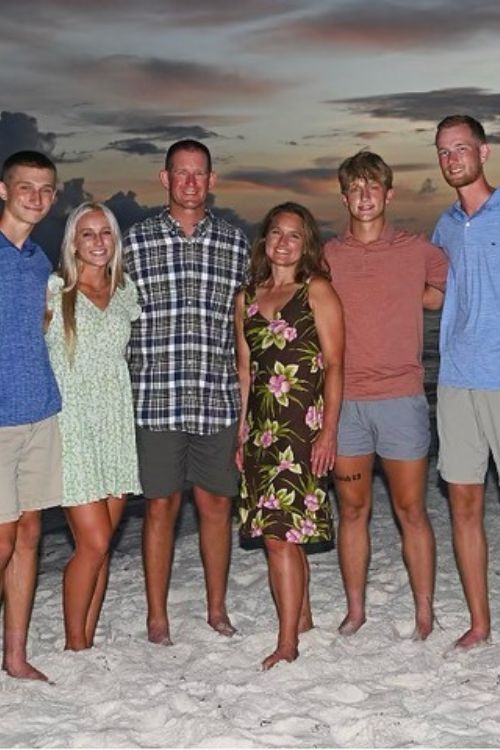 Her other brothers, Broden and Bryson, are still in high school. They are studying at Papillion-LaVista South Varsity high school, where they have both made their athletic presence felt.
Both of them play football there, but the only difference is that Broden plays baseball, and Bryson played basketball.
Besides the athletic similarities, the siblings also share many common hobbies. They frequently go on hunting and fishing trips together which Frahm also occasionally joins.
All four of them are always teaching and pushing each other to be a better version of themselves.