Jose Trevino might not be the most famous name in Major League Baseball, but he is the person to watch out for in the upcoming years. The American-born baseball catcher plays for the New York Yankees of the MLB.
Emerging out as an average player from his high school, Trevino later made it big to the most prominent American baseball league, debuting for the Texas Rangers in 2018.
Before his professional league debut, Jose briefly played college baseball for the Oral Roberts Golden Eagles for around two years. In addition, he has a long experience playing for different teams in the minor leagues.
For as long as he can remember, Jose has always been a baseball fan. Perhaps, his first ambition as a kid was to be an MLB player, as he spent a great deal of his childhood watching and discussing the game with his beloved father.
However, it took years for Jose to pick himself from the ground level to the top-tier league that he is in today. Even though there were times in which he felt like giving up, he always found ways to lift his spirit again and continue his march to achieving his dream.
Now let's dig more into the details of the athlete's life, exciting career, and almost everything related to him in the article below. But first, here are some quick facts.
Quick Facts
Full Name
Jose Trevino
Birth Date
November 28, 1992
Birth Place
Corpus Christi, Texas
Nick Name
Trevi
Religion
Christianity
Nationality
American
Ethnicity
Mexican-American
Education
• St. Paul II High School (Corpus Christi, Texas)

• Oral Robert University (Tulsa, Oklahoma)

Zodiac sign
Sagittarius
Father'sName
Joe "Buge" Trevino
Mother'sName
Patsy Trevino
Siblings
Not available
Age

30

Years Old
Height
1.80 m (5 feet 11 inches)
Weight
96 kg (211 lb)
MLB debut
June 15, 2018
Hair Color
Dark Brown
Eye Color
Brownish
Playstyle
Bats: Right, Throws: Right
Build
Athlete
Marital Status
Engaged
Fiance's Name
Marla Markie Mandel
Kids
Two (Josiah Cruz, second child – name unknown)
Position
Catcher
Profession
Baseball Player
Net Worth
$1 – $5 million
Salary
Not available
Currently Plays for
New York Yankees
League
Major League Baseball (MLB)
Active Since
2018
Social Media
Instagram, Twitter
Merch
Baseball Trading Card
Last Update

June 2023
Jose Trevino | Early Life, Family & Education
Jose Trevino was born on November 28, 1992, in Corpus Christi, United States. He is the youngest son of his parents, Joe "Buge" and Patsy Trevino. Besides, he has three siblings in the family who grew up with him.
While his father, Joe, was of Mexican heritage, his mother's ethnicity remains unknown. However, Trevino spent his time in Texas, his hometown, during his entire childhood and is an American citizen.
Jose attended the school nearby his residence in Texas for his primary schooling. After completing middle school, he enrolled in the St. Paul II High School in Corpus Christi, where he started taking baseball games seriously.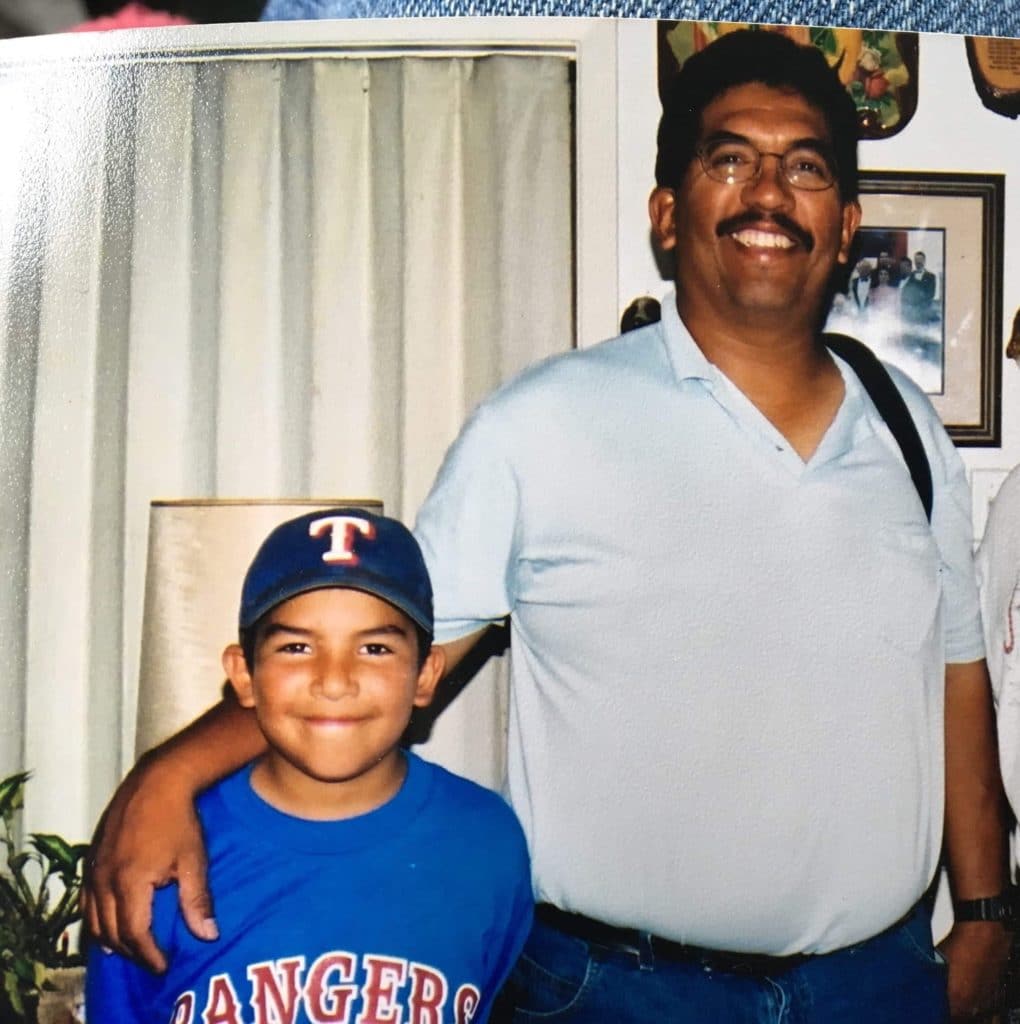 Of course, his mother, Patsy, and his father wanted all their children to do well academically, but the young Trevino also had other ideas, unlike others. He wished he was a part of his high school's baseball team and succeeded.
His father, Joe, who worked as a carpenter and truck driver, was an avid baseball fan, and he instilled a love for the same in all his children. He was a lifelong supporter of the Texas Rangers, and Jose followed him.
He enjoyed playing and practicing the game with his father in the backyard during their spare time and watched leagues together. Jose considers his father his first coach.
Later on, after graduating his high school, Jose joined the Oral Roberts University (ORU) in Tulsa for further education, where he also worked on his baseball skills.
Sadly, his father never saw him play in the MLB. He passed away in 2013 when Jose was playing his junior season with the Golden Eagles.
Jose Trevino | Career
College Career
Although Jose passed his high school undrafted in 2011, he left the team with enough credentials to get admission to the ORU. His freshman season with the Eagles was a success as he started all 63 games he played.
Trevino won several honors and awards for his performance that season, including the Summit League Newcomer of the Year, and got an opportunity to play at the Honkball-Haarlem Basketball Week in the Nederlands as well.
Sadly, his college was cut short after his father's untimely demise. He wanted to leave his baseball career and college after the unfortunate incident, but his mother talked him out of it, and in the end, he chose to continue playing baseball.
Click here to learn about Madison "MadBum" Bumgarner, an American-born pitcher from North Carolina. She started his MLB career as the tenth overall pick in 2007 and is currently one of the best baseball players worldwide!
Minor Leagues Career
Jose played various minor baseball leagues in different states following his college career. In 2014, he was with the Spokane Indians, playing as the catcher in the Northwestern League.
Furthermore, he played in different leagues for around four years with teams such as Hickory Crawdads, Surprise Saguaros, High Desert Mavericks, etc., before making a debut in the MBL.
His last minor league appearance was for the Frisco RoughRiders, an affiliate club of the Texas Rangers for whom he debuted in the MLB later.
MLB Career
The MLB club, Texas Rangers, picked him in the sixth round of the 2014 MLB draft. But, they had many other experienced players then, and it took four years more for him to finally debut in the MLB.
His first match was against the Colorado Rockies on June 15, 2018. Since then, he has regularly played in the MLB as a catcher. However, he played only three matches for the Rangers in his rookie season.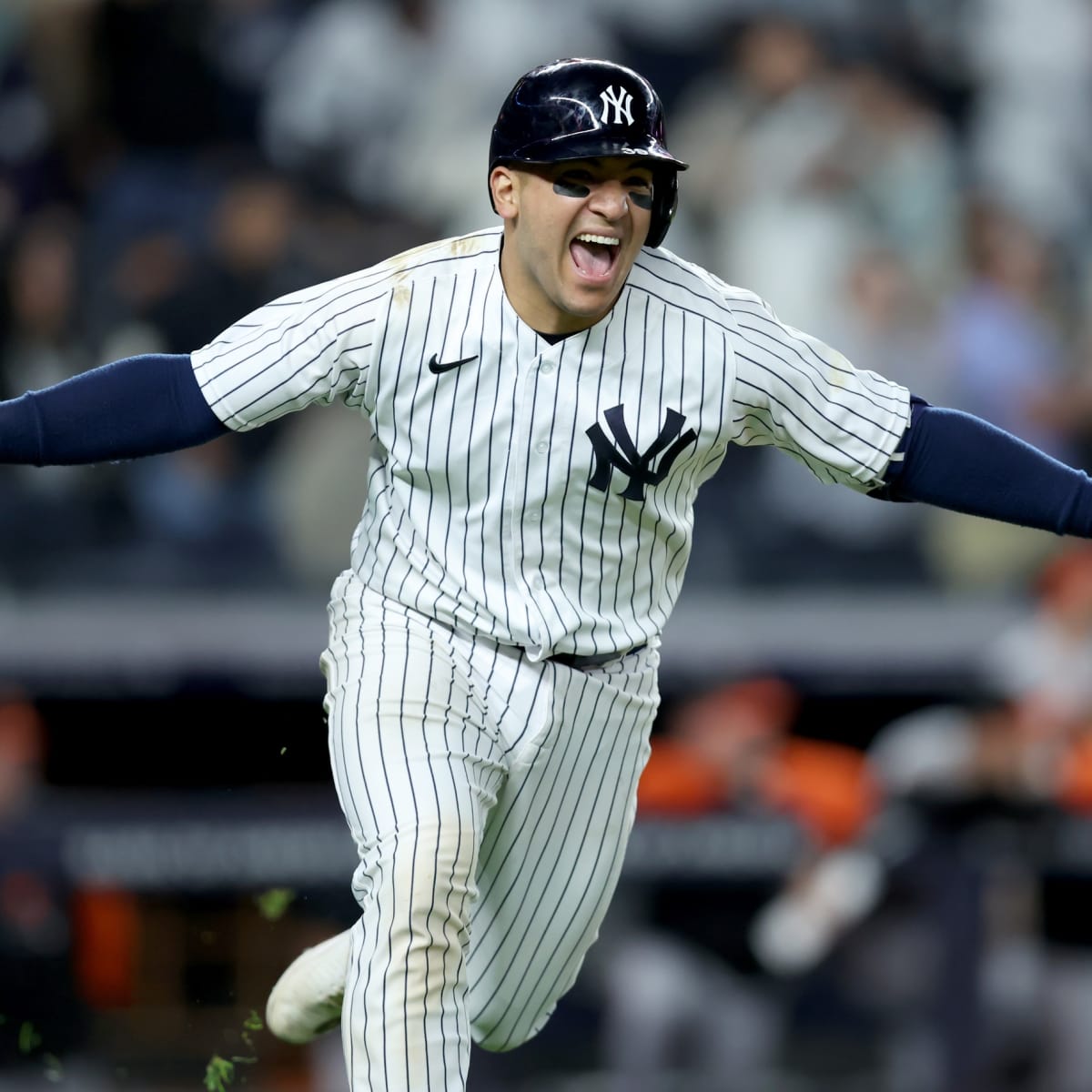 Playing for about five years until now, Jose has a batting average of .252, 13 home runs, and 63 RBIs on average. He was with the Rangers for around four years until 2021, but they recently traded him to the New York Yankees.
Although he initially got fewer opportunities to step into the playfield, he is now an All-Star player. For his performance for the New York Yankees in the 2022 season, Jose was named an American League All-Star at catcher.
Career Awards & Accolades
Some of his awards and achievements are:
MiLB Rawlings Glove Awards for catchers (2016, 2017)
First-team Freshman All-American (2012)
First-team All-Summit League Selection (2012)
American League All-Star (2022)
Jose Trevino | Salary & Net Worth
According to sources, Jose Trevino has a net worth ranging from $1 million to $5 million. However, his exact net worth has not been revealed yet.
Considering his long professional baseball career since the 2014 MBL draft, one might think he has accumulated a lot of money. As he never got a chance to play in the major league until some years ago, Jose could not earn much.
As the average annual salary for the minor league player is just about $15k, one can imagine Jose's lifestyle before his game for the Texas Rangers. However, he received around $200k as a signing bonus in 2014.
He had some relief after he signed a contract worth $545k with the Rangers for the 2018 season. The player has already made over $1.5 million in his MLB career.
Regarding his salary at present, one can assume that it is less than $1 million as he was offered $720k for the 2022 season by the Rangers before they traded him to the New York Yankees in 2022.
You might also be interested to learn about the Mexican baseball club, Sultanes de Monterrey's talented pitcher Wander Suero who was in the minor leagues for eight long years before debuting in the MLB for the Washington Nationals in 2018. Click here!
Age & External Features
As of 2023, Jose Trevino is 30 years old.
Regarding his physical features, Jose has always been somewhat plump since he was a kid. However, as he started growing in height over the years, his physique looked balanced.
Regarding his exact body measurements, Jose Trevino stands around 1.80 meters tall (5 feet 11 inches) and weighs approximately 211 lb (96 kg). Although he looks fine now compared to his initial years, he is still working to reduce his body fat by doing regular workouts.
Jose Trevino | Wife & Kids
Jose Trevino has been in a relationship with Marla Markie Mandel for quite a long time. Although some websites mention that they are already married, the official MLB website states that they are only engaged as of now.
Jose confirmed his engagement to Mandel through his Instagram post on October 17, 2021. However, they already had a son named Joshia Cruz, born out of wedlock.
Joshia was born on June 10, 2018, just five days before Jose made his MLB debut. Similarly, MLB.com said the couple was blessed with another child in September 2022, but his name is not mentioned.
Besides, nothing much about his private life is known to the public. Details about Marla's life are also scarce. However, we can confirm that she celebrates her birthday every March 25 as her husband, Jose, wishes her birthdays through social media every year.
Alex Cora is a former Puerto Rican professional baseball player who was the winner of three World Series championships, mainly playing as an infielder, and currently works as a manager for the MLB club, Boston Red Sox. Click here to learn more!
Social Media Presence
Jose Trevino is active on social media and prefers interacting with his fans and well-wishers through frequent posts and uploads. If you are interested in closely knowing his family and professional life, you can check out his social media handles.
Trevino is on Instagram with the username @hiphipjose5, with just over 75k followers. Likewise, you can get close with him through his Twitter account named @HipHipJose5 as well.
Frequently Asked Questions
What jersey number does Jose Trevino wear?
Jose Trevino wears jersey number 39 for the New York Yankees.
What were Jose Trevino's MLB stats like in the 2022 season?
As of August 2, 2022, Jose Trevino has an average of .251, 19 home runs, and 89 batted runs. Jose is playing with much better stats this season compared to his previous seasons with the Texas Rangers.