UFC martial arts champion Josh Emmett is married to his wife, Vanessa Emment. Vanessa is not only the love of his life but also a supportive and understanding partner who stands by him through his thick and thin.
Joshua James Emmett is a skilled American mixed martial artist. He is currently an active competitor in the Featherweight division of the Ultimate Fighting Championship (UFC).
Born and raised in Phoenix, Arizona, Josh started his professional mixed martial arts (MMA) in 2011.
He debuted as a Featherweight in the Capitol Fighting Championship. Despite breaking his hand in the first round of his debut fight, he secured his first victory through a unanimous decision.
Before his professional journey, Emmett wrestled for 14 years, beginning at El Camino Fundamental High School and continuing through his college years.
The accomplished Brazilian jiu-jitsu grappler Josh won a world championship in the blue belt no-gi division.
Throughout his career, Josh has showcased his skills as a professional mixed martial artist since 2011, not only in the UFC but also in other promotions such as King of the Cage.
As of November 8, 2022, he holds an impressive position as the #5 ranked featherweight in the UFC.
Josh Emmett Wife, Vanessa Emmett
Joshua Emmett and Vanessa have been in a committed relationship for a long time. The couple exchanged their wedding vows in 2012, cementing their dedication to each other.
They express their love for each other by sharing images and updates on their social media accounts, where they actively engage with their followers.
Vanessa has played an integral role in supporting and aiding Josh's progress in his fighting career. Her unwavering encouragement and assistance have been crucial to his professional growth and success.
She frequently attends his fights, cheering him on from the sidelines and offering words of encouragement.
Emmetts World Tour
Josh and Vanessa both have a deep love for traveling and have set goals to travel the entire world together.
They frequently embark on exciting adventures and capture their experiences to share on their personal Instagram accounts.
Vanessa is particularly passionate about traveling and started #EmmettsWorldTour to share her travel adventures with Josh.
Her current focus is on fulfilling her goal of exploring various regions of the world, and she uses her Instagram to document her journeys.
Parents To Apollo
Josh and Vanessa take great pride in being devoted dog parents and have created a dedicated Instagram account solely for their beloved French bulldog, Apollo.
Through Instagram, they regularly share heartwarming photos of themselves showering Apollo with affection and engaging in playful activities together.
Despite being married for over a decade, the couple has chosen not to have children, but they wholeheartedly embrace the role of pet parents.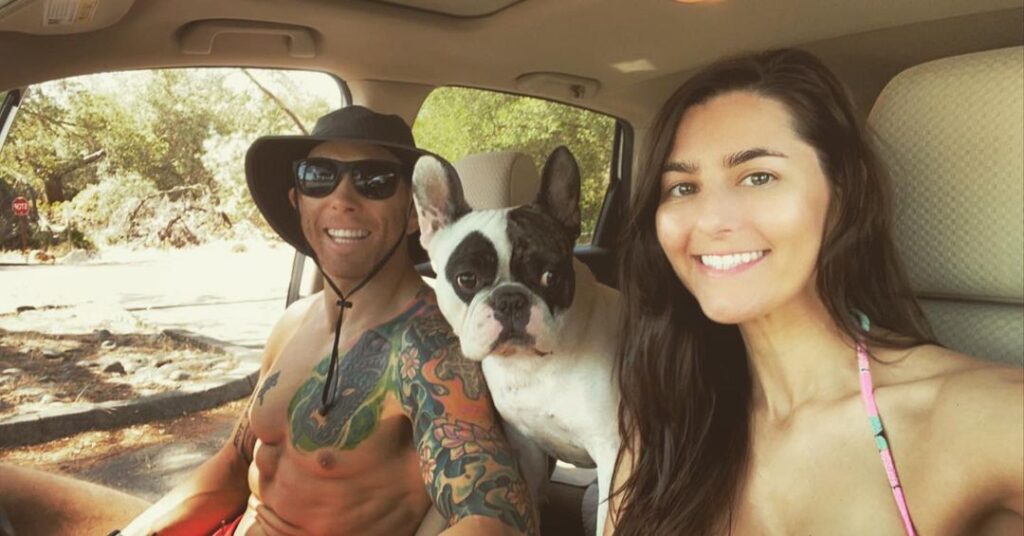 Vanessa, in particular, adores her furry companion and refers to herself as Apollo's mother on her Instagram profile.
Josh Emmett's Family
Josh was born on March 4, 1985, in Phoenix, Arizona. Growing up, his family situation was not very good. He was raised by a single mother and didn't have any members to support them financially.
Despite these difficulties, Emmett pursued his education and attended college, where he studied psychology and obtained his Bachelor of Liberal Arts degree from Menlo College.
Emmett always tries to keep his family life private, especially his family. He has chosen not to disclose much information about his parents, siblings, or other family members.