Adriano Moraes's wife, Lala Moraes, provides emotional support, encouragement, and motivation.
She is often a source of inspiration and is always present for essential moments in Adriano's career.
Lala Moraes has been public with Adriano roughly since 2019, when the fighter posted her picture on Facebook, calling her his wife.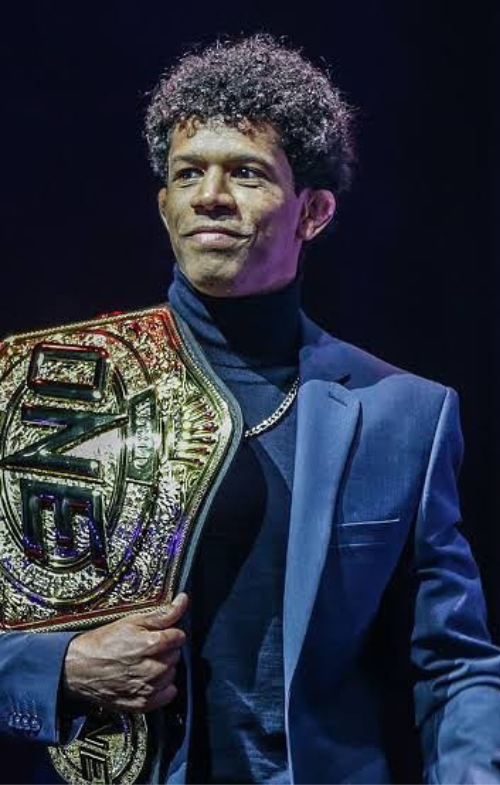 Adriano Moraes, a Brazilian mixed martial artist, has had great success in the Flyweight division of the ONE Championship.
His extraordinary abilities, technical mastery, and outstanding accomplishments inside the cage have significantly impacted the martial arts community.
On August 27, 2022, at ONE on Prime Video 1 event, Moraes faced Demetrious Johnson in the third championship defense of his third reign.
However, the MMA fighter lost the bout via KO due to a flying knee in the fourth round.
Relationship Timeline Of Adriano Moraes With Lala Moraes
Adriano Moraes, a Brazilian mixed martial artist, is married to Lala Moraes, and he often shares his pictures with her on social media.
Adriano posted a picture with his wife, Lala, on his Facebook post on February 2, 2019, after he reclaimed his belt.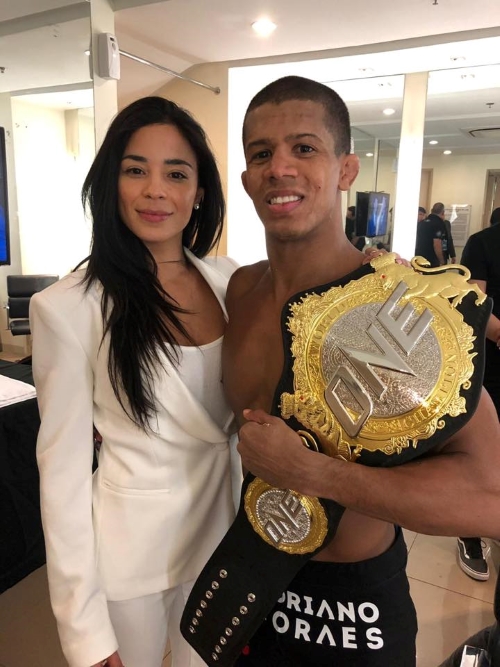 On March 8, 2023, on Mother's Day, he posted a picture on his Facebook profile with his mom and Lala, captioning, "Happy woman's day for my girls and all woman out there."
His wife Lala's belief, encouragement, and understanding fuel the Brazilian martial artist's drive to succeed, overcome obstacles, and strive for excellence.
On August 2, 2022, Adriano posted a picture of his wife, Lala, captioning "Gorgeous" in the picture.
The couple is athletic and goes to the gym together, which shows in their physique.
Adriano and Lala are dog parents and own a Yorkshire Terrier, as seen in one of their pictures on Facebook.
Family Tree Of Adriano Moraes
Adriano Moraes was born to his parents on April 21, 1988, in Brasilia, Federal District, Brazil.
He discovered a fascination for martial arts at a young age and began learning Brazilian Jiu-Jitsu (BJJ) and Muay Thai.
Unfortunately, her biological mother abandoned him on the streets of Brasilia, Brazil, just days after his birth.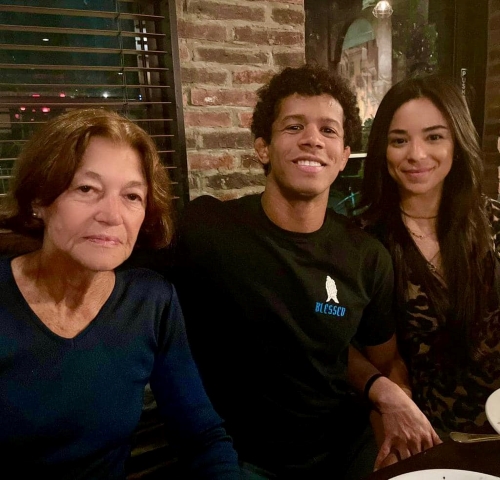 Likewise, Mrs. Mirtes da Silva Moraes adopted Adriano from an orphanage when he was three years old.
Adriano calls her adopted mother his idol and thanks her for the kindness and love she showed him.
He probably felt his family's love and support throughout his career, as his family greatly impacted his life.