Josh Rosen is an American free-agent football quarterback who played in NFL for four seasons. He played college football for UCLA Bruins, earning Freshman All-American and Pac-12 Freshman Offensive player of the year in 2015.
Rosen was picked in the 2018 NFL draft by the Arizona Cardinals, where he played as the team's starter during his rookie season. Later, he was traded to Miami Dolphins the following season due to his inconsistent play.
He played his next two seasons for the San Francisco 49ers and Atlanta Falcons. The football quarterback signed a one-year contract with the Cleveland Browns on July 21, 2022. Unfortunately, he was released on October 10, 2022.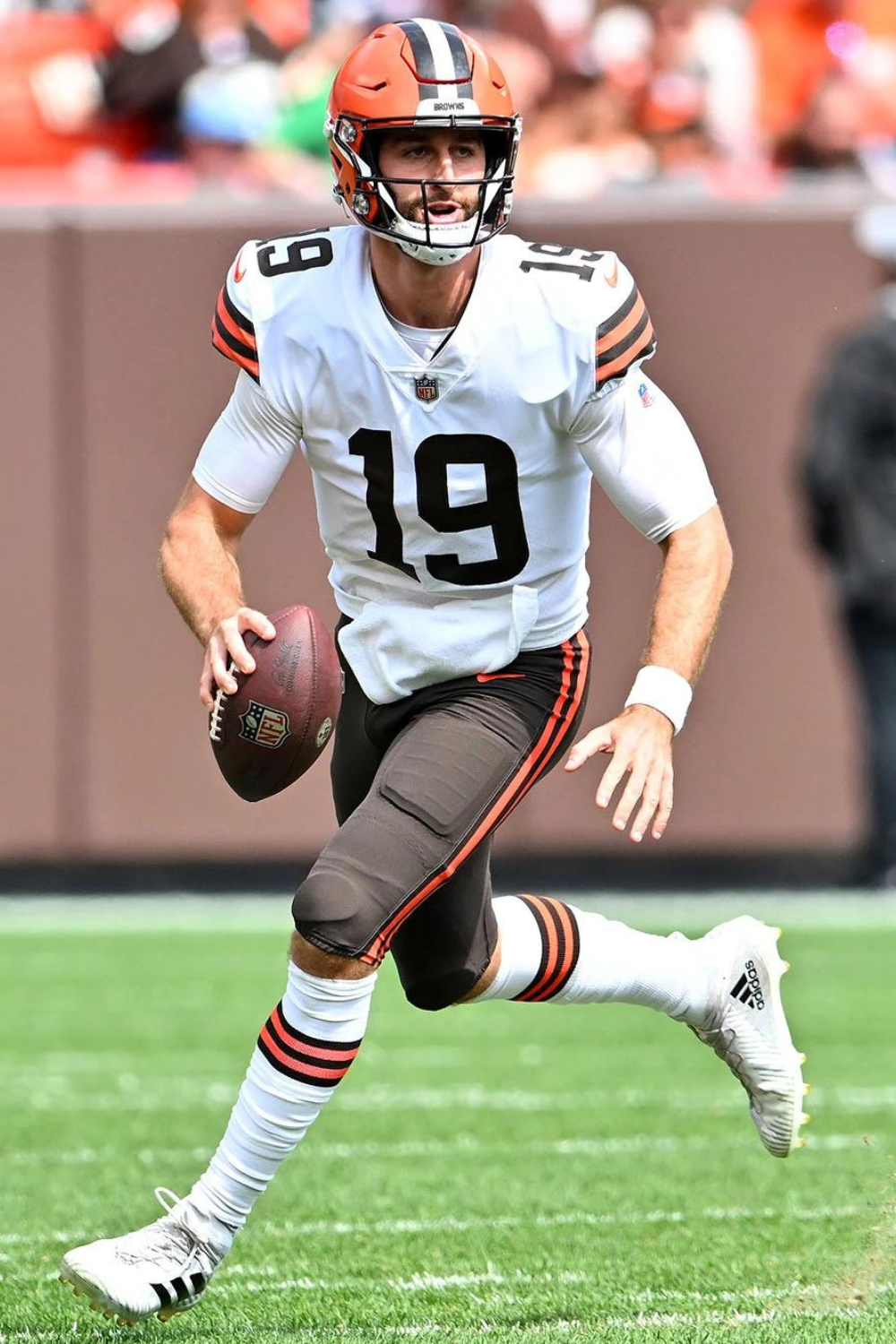 Moving on, Josh has collected a hefty net worth after four years of playing as a professional football quarterback. As of [current year], he has a net worth between $20 million-$30 million.
There is more detailed information about his early life, career, net worth, stat, and girlfriend. So, please read the article to the end.
Firstly, let's look into some of Josh Rosen's quick facts.
Josh Rosen | Quick Facts
Full Name
Joshua Ballinger Lippincott Rosen
Birth Date
February 10th, 1997
Birth Place
Torrance, California
Age
26 Years Old
Nick Name
Chosen Rosen, Chosen one
Religion
Judaism
Nationality
American
Ethnicity
Jewish
Education
St. John Bosco High School

University of California

Horoscope
Aquarius
Father's Name
Charles Rosen
Mother's Name
Liz Lippincott
Siblings
Beatrice Rosen, Lydia Rosen
Height
6'4″/1.93 m/193 cm
Weight
98 kg/215 lb
Build
Athletic
Hair Color
Golden brown
Eye Color
Brown
Position
Quarterback
League
NFL
Team
Free agent
Number
19
Marital Status
Unmarried
Relationship Status
Single
Past Affair
Zana Muno (Apparent)
Children
None
Profession
Professional Football Player
NFL Draft
2018 (1/10)
Former Teams
Cleveland Browns, Atlanta Falcons, San Francisco 49ers, Tampa Bay Buccaneers, Arizona Cardinals, Miami Dolphins
Net Worth
$ 20 million-$30 million
Career Awards & Highlights
2014- USA Today High School All-American,
2015- Freshman All-American; Pac-12 Freshman Offensive POY,
2017- Second-team All-Pac-12
Social Media
Instagram Twitter
Merch
Jersey, Rookie Card
Last Update
March, 2023
Josh Rosen | Early Life, Family, & Education
The famous Quarterback Josh Rosen was born on February 10th, 1997, in Torrance, California, to an athletic family. At the age of 13, Josh had his Bar Mitzvah, and since then, is identified as Jewish.
Josh's father, Charles Rosen, belongs to the Jewish ethnicity. During his time, he was a nationally ranked ice skater who got almost qualified for the Winter Olympics in the 1970s. Currently, his profession is Orthopedic Spine Surgeon.
Rosen's mother, Liz Lippincott, is recognized as a Quaker. His mother played lacrosse and was the captain of the Princeton lacrosse team.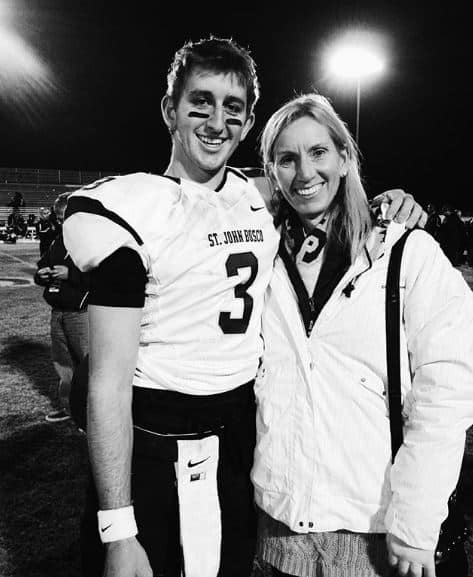 Josh has two sisters Beatrice Rosen, who was an NCAA DIII National Team Tennis Champion twice, a two-time DIII All-American tennis player, and Emory University's CoSIDA Academic All-District selection.
Alongside Lydia Rosen is a nationally ranked high school rower and part of the Princeton Rowing team.
Indeed an impressive family indeed.
According to the zodiac, Josh is an Aquarius. Aquarius are mostly known for their progressive and intelligent nature. We can identify these qualities in Josh, as a relatively successful quarterback and his impressive GPA back from his school years.
Education
As for his education, Rosen attended a Catholic High School named St. John Bosco High School, located in Bellflower, California, where he scored a 4.3 GPA, quite splendid, undoubtedly.
Josh most definitely scored an impressive GPA for his college. Rosen joined UCLA (University of California, Los Angeles), a very tough college to accept. There, he enrolled as an economics major in January 2015.
Age, Height, And Body Measurements
The impressive quarterback, 26, possesses an athletic physique, with 6'4″ height and 215 lbs weight, that NFL teams look for in a quarterback athlete.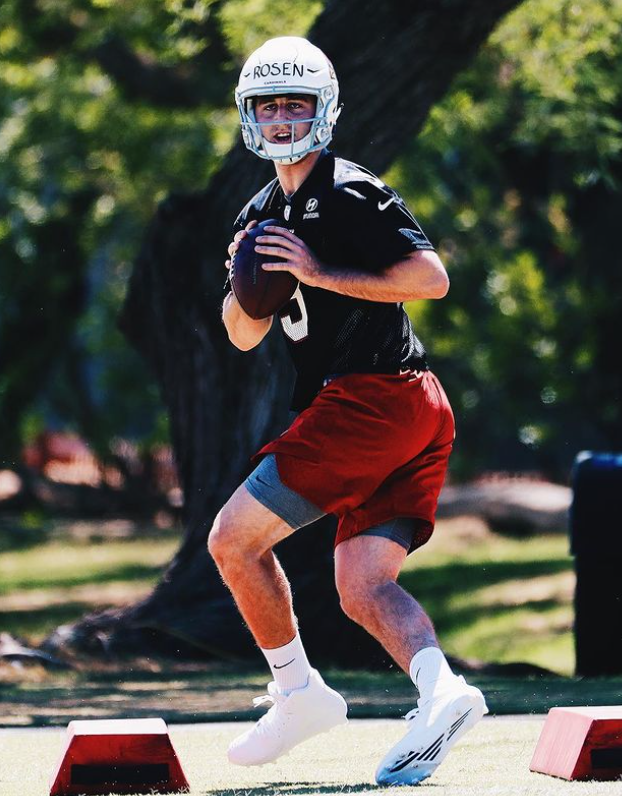 Josh has a robust physical attribute that helps in offense and calling the play in the huddle. He has brown hair and blue eyes.
Various media portals claim that Josh has the necessary accuracy and poise to become a quarterback star in the NFL with his intelligence and confidence.
Josh Rosen | Career And Profession
Josh Rosen indeed has an astonishing high school career before his UCLA highlights. Let's look into some of his exceptional high school achievements first.
High School Career
Josh attended St. John Bosco High School, a Catholic high school located in Bellflower, California. During his senior year, his exceptional talents as a quarterback delegated Rosen as the Los Angeles Times Player of the Year.
His 3,186 yards of passes, 29 touchdowns and four interceptions also declared him the Long Beach Press-Telegram Dream Team Player.
Furthermore, Rosen was named the Southern California Jewish Sports Hall of Fame's Male High School Athlete of the Year and 2014 USA Today High School All-American.
According to Rivals.com and Scout.com, Josh was ranked as the best quarterback in his class and rated as a five-star recruit. Last but not least, Rivals also ranked Rosen as the best overall recruit.
College Career
Rosen paved his way onto one of the best colleges in the country, which was UCLA. As a top-rated recruit coming out of high school, he indeed shined from the very beginning as a college Freshman.
Freshman Year
Josh attended UCLA as an Economics major early in January 2015 as he wanted to participate in the college's football team's spring practice. As Brett Hundley left early for the NFL, the team has a large hole regarding the team's starting quarterback.
As a true freshman, Rosen completed summer camp for the team's starting quarterback position.
At the end of August, the Bruins named Rosen their starting quarterback after he was publicly criticized by head coach Jim Mora, making him UCLA's first true freshman to ever start as quarterback in a season opener.
The 2017 season games honored him as the Walter Camp Offensive Player of the Week. Rosen also broke the decade-old record for consecutive passes without an interception that Drew Olson set.
Furthermore, during the same season, he earned Freshman All-American honors, the Pac- 12 Freshman Offensive Player of the year, and Pac-12 Newcomer of the Year (AP) by The Sporting News, FWAA, and USA Today.
Sophomore Year
During his sophomore year, Josh had a shoulder injury and missed the 2016 season, for which he had to receive surgery to repair soft-tissue damage on his throwing hand.
Without Rosen as the team's starting quarterback, UCLA missed bowl eligibility.
Junior Year
During the 2017 season at the Rose Bowl in Pasadena, California, Josh completed four touchdowns and 35-of-59 passes for 491 yards leading UCLA to a (45–44)win over Texas A&M.
The Bruins defeated a 34-point deficit, the biggest comeback in school history and the second-most ever in the FBS (Football Bowl Subdivision).
Kevin Sumlin, Texas A&M coach, stated, "Everybody knew he was smart. But the thing that impressed me was his toughness. We hit him and hit him a lot, and he got better. It's not supposed to work that way, especially in the fourth quarter."
Josh also broke the record set by Cade McNown of 11 sets. In season five-game, he reached 2,000 yards, the fastest for any player to achieve in UCLA history.
CBS Sports published a 2018 mock draft on October 4th, 2017, where the Cleveland Browns selected Josh as the No.1 Overall Pick. The Bowl also voted Rosen as the second-team ALL-Pac-12.
His hard work indeed paid off as the NFL drafted him for the 2018 NFL Draft on January 3rd, 2018; hence, he got his famous nicknames 'Chosen Rosen' and 'Chosen One.'
Arizona Cardinals
Arizona Cardinals selected Josh in the first round of the 2018 NFL Draft. He was the fourth quarterback to be picked that year and the five taken in the first round.
On May 10th, 2018, Rosen signed a four-year deal worth $17.84 million with an $11 million signing bonus. During week 3 of 2018, Josh made his first regular-season appearance replacing starter Sam Bradford.
The Cardinals lost the game to 0-3, while Rosen made four out of seven for 26 yards and one interception.
Rosen was in starting quarterback lineup for Week 4 on September 24th, where he helped the team gain their first win in the next game against the San Francisco 49ers.
He completed 10 out of 25 passes for 170 yards, including a 75-yard touchdown pass to his rookie receiver Christian Kirk.
The American quarterback completed his rookie season with 2,278 passing yards, 11 touchdowns, and 14 interceptions as his team finished 3-13.
Josh is an exceptional quarterback, but he also made some mistakes, considered the league's worst offense among the NFL games.
Miami Dolphins
The Arizona Cardinals traded Josh Rosen to the Miami Dolphins on April 26th, 2019, for the Dolphins' second-round pick in the 2019 season. The Dolphins set Rosen as a backup to Ryan Fitzpatrick. Later the Dolphins declared Josh as the starting quarterback for week 3.
During the game with Washington Redskins, Rosen got benched by the coach for Ryan Fitzpatrick after the third quarter and appeared only once in the series, serving as a back for Fitzpatrick for the remaining season.
NFL 2019 was not a good time for Rosen. He struggled during all the games, so he could not surpass Tua Tagovailoa (a new NFL offseason Draft) or Fitzpatrick.
Tampa Bay Buccaneers
As of September 8th, 2020, Josh Rosen has signed into the practice squad of Tampa Bay.
San Francisco 49ers
The 49ers signed the American football quarterback following the injury to quarterbacks Jimmy Garoppolo and Nick Mullens. He was active for two final games but didn't play a single minute.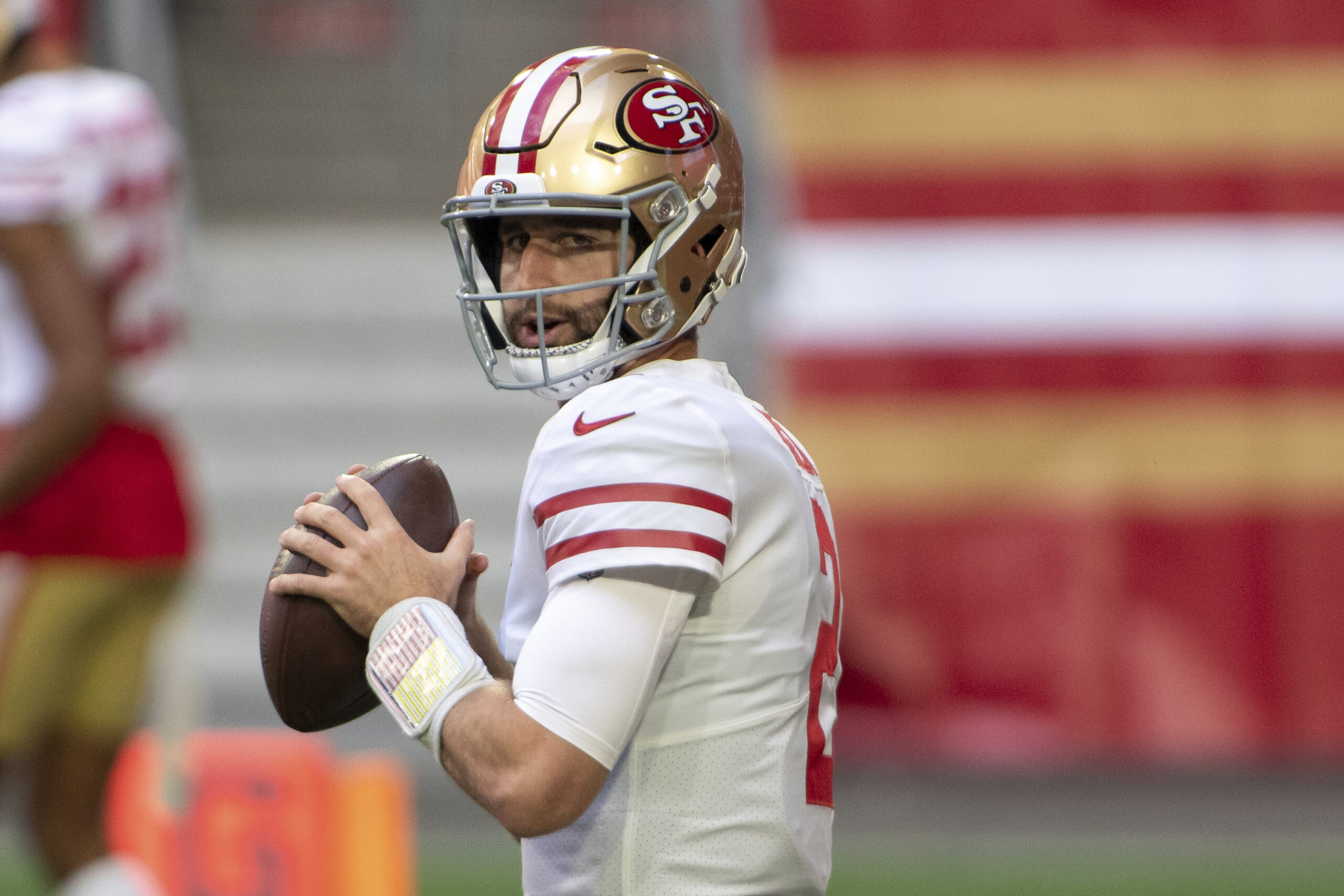 Josh signed a one-year contract extension with the 49ers on February 8, 2021. Sadly, he was waived by the San Francisco 49ers after failing to complete their third quarterback spot.
Atlanta Falcons
Josh signed with Atlanta Falcons on August 24, 2021. He was kept as second string option behind Matt Ryan and undrafted rookie Feleipe Franks.
Rosen made his debut against the Buccaneers in week 2, replacing Ryan for the Falcon's final drive. Josh made two incomplete attempt passes, which resulted in 48-25 losses.
The American quarterback made his third relief appearance in the fourth quarter and completed one of two pass attempts before throwing an interception to line breaker Kyle Van Noy.
Cleveland Browns
On July 21, 2022, the Cleveland Browns signed Josh Rosen in a one-year contract. Unfortunately, they terminated his contract on August 30 and released it on October 10, 2022.
Rosen is currently a free agent waiting for big NFL clubs to sign him.
Josh Rosen | Net Worth
Looking back at Rosen's contract details with the Cleveland Browns and the average salary of a professional NFL athlete, his Net Worth is estimated between $20 million-$30 million.
He signed a one-year deal with the Browns in 2022, with an average salary of $965,000. Besides, he also generates income from brand endorsement and sponsorship deals.
Rosen's highest contract earnings were with the Arizona Cardinals, earning $17.6 million and a signing bonus of $10.9 million.
Josh Rosen | Girlfriend
Famous quarterback 'Chosen Rosen is currently single. However, he was romantically involved with someone once in the past. She is Zana Muno, a professional volleyball player on UCLA Bruin's Women's Volleyball Team.
Reportedly, they started dating each other in 2013 and had quite a pleasant relationship. However, the details regarding their separation remain in secrecy
Josh Rosen | Social Media Presence
Josh is active on several social media platforms like Instagram and Twitter. It is found that he often shares pictures with his mother, Liz Lippincott.
Instagram: 106k followers
View this post on Instagram
Twitter: 62.1k followers
Rosen also shares stories and pictures from his NFL games. He often communicates with his followers via live sessions.
Josh Rosen | Popularity
The American quarterback is quite popular with the people who follow NFL. As of 2023, he played for several teams like Cleveland Browns, Atlanta falcons, and many more.
The graph shows his search trends over the time of 12 months.
Interesting Facts about Josh Rosen
Josh regards NFL's Andrew Luck as the athlete that he appreciates the most.

Rosen believes in himself as an atheist.

Josh is a maternal great-great-great-grandson of Joseph Wharton, a namesake of the University of Pennsylvania's Wharton School of Business, and an industrialist. Also, a descendant of Thomas Cornell, a progenitor of the Cornell family.

Rosen was after Joseph Ballinger Lippincott by his parents. He was another of his ancestors who founded the publishing house J.B. Lippincott & Co.

Throughout middle school, Josh was a nationally-ranked tennis player.
Besides football, Rosen's hobbies include beach volleyball, guitar playing, and DJing.
Josh is a member of the Athletic Director's Academic Honor Roll in Fall and Winter 2015, Fall 2016, Winter, and Spring 2017.
Common Queries about Josh Rosen
Is Josh Rosen still playing football?
Yes, Josh Rosen is still playing football. He has currently joined the Tampa Bay Buccaneers as a free agent.
Is Josh hurt?
No, Josh is not hurt, although he had a shoulder injury during the 2016 season while playing for UCLA Bruins.
Is Rosen single?
Yes, Josh Rosen is currently single.
What is Josh Rosen's 40-yard dash time and 20-yard split time?
Josh Rosen's 40-yard dash time is 4.92 seconds, while his 20-yard split time is 2.84 seconds.