Mike Miller is an American-born coach and former basketball player who appeared in seventeen editions of the NBA until 2017.
The Orlando Magic picked him in the 2000 NBA draft. Miller later played for six other clubs, becoming NBA champion with the Miami Heat consecutively in 2012 and 2013.
However, his stints with the Magic and the Memphis Grizzlies were most successful in overviewing his stats.
The tall and sturdy forward from South Dakota rose to stardom from his debut season after grabbing the Rookie of the Year award in 2001. Miller played the next nine seasons as one of the leading small forwards in the NBA.
In addition, he showed that he was equally capable of playing in the shooting guard position. Besides that, people mostly remember him for his highly celebrated three-pointers.
Now, let's dig deeper into the two-time NBA champion Mike Miller's life and career in the article below. But first, here are some quick facts you need to know about him.
Quick Facts
Full Name
Michael Lloyd Miller
Known As
Mike Miller
Date of Birth
February 19, 1980
Birth Place
Mitchell, South Dakota, the USA
Nick Name
Skinny
Religion
Christianity
Nationality
American
Zodiac Sign
Pisces
Age

43

years old
Height
2.03 m (6 feet 8 inches)
Weight
218 lb (99 kg)
Hair Color
Light brown
Eye Color
Not available
Build
Athletic
Father's Name
Tom Miller
Mother's Name
Sheryl Miller
Siblings
Jared, Chelsey, and Ryan
Food Habit
Non-vegetarian
Education

Mitchell High School (Mitchell, South Dakota)
University of Florida (Gainesville, Florida)

Marital Status
Married
Sexual Orientation
Straight
Wife's name
Jennifer Keene
Kids
Mason, Mavrick, and Jaelyn
Former Profession
Basketball Player
Current Profession
Coach
NBA Draft
2000 / Round: 1 / 5th pick overall
Position
Small forward / Shooting guard
League
National Basketball Association (NBA)
Active Years
(2000 – 2017)
Net Worth
$30 million
Currently Plays For
None/ retired
Jersey Number
3, 6, 33, 50, 18, 13
Social Media
Instagram, Twitter
Merch
Basketball Card
Last Update

June 2023
Mike Miller | Early Life & Family
Michael Lloyd Miller, also known as Mike Miller, was born on February 19, 1980, in Mitchell, South Dakota, United States. Besides Mike, his parents had three other kids, namely Jared, Chelsey, and Ryan.
He grew up in a small town named Mitchell and initially attended the local elementary school for his education, just like his elder brothers did. Since their father, Tom Miller, was a headteacher at an elementary school, they did pretty well in their studies.
However, there was something more remarkable that they inherited from their father. All the boys were excellent in sports as kids, and their father believed that it came down to them from him.
Tom was a leading basketball player during his college days at the Dakota Wesleyan University. Similarly, his brothers and nephews who lived nearby in the same town were all fond of basketball.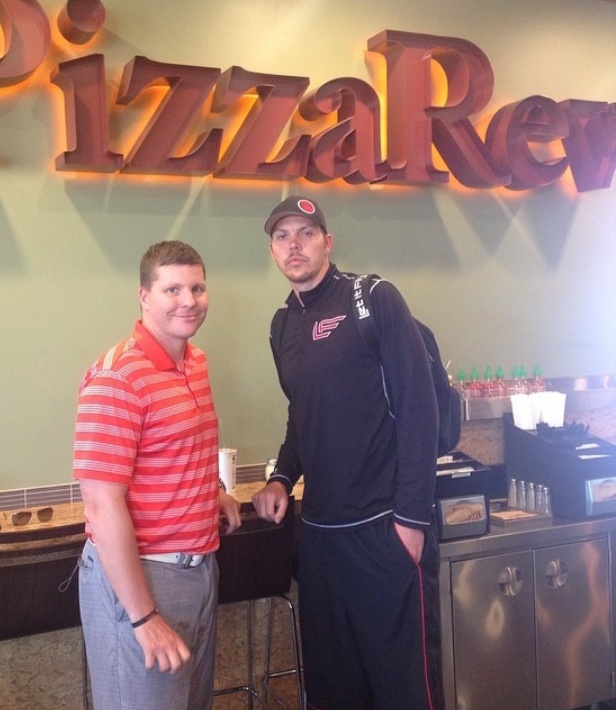 So, young Mike grew up playing basketball with his brothers and cousins during his childhood. Besides basketball, he was very good at other sports such as baseball and football.
In 1994, Mike enrolled in Mitchell High School. It was the only high school in their district, and his brothers were playing there for the high school team. He joined his brothers and played with much older boys there.
Miller believes that his game got better because he got a chance to practice more with boys taller than him from an early age.
Mike reached the farthest among all siblings and retired as a successful NBA player. However, his older brothers, Ryan and Jared, played college basketball for the Northern State University and later became basketball coaches.
Mike Miller | Basketball Career
College Career
After completing his high school education, Mike enrolled at the University of Florida and played college basketball for the Gators.
The Gators' head coach Billy Donovan knew about him since his days in Mitchell School, and he was pretty sure Mike was the type to play in the NBA. As expected, Mike quickly rose to prominence by scoring points consistently for the Gators.
Even though they did not win any titles in his first season, he had a good time in which he averaged 12.2 points and 5.2 rebounds per game. Most importantly, he came into notice for his consistent three-pointers.
His sophomore season was better than his previous season as they made it to the NCAA tournament finals that season. Miller led the Gators that season averaging 14.1 points and 6.6 rebounds per game.
Sadly, the Michigan State Spartans stunned them in the finals and lifted the trophy. After his second season, Mike decided to forgo his last two college seasons and declared for the 2000 NBA draft.
Also, please read about the American power forward Brandon Bass, who started his professional career in the NBA and later went on to win the CBA Slam Dunk Contest in 2018 here!
Professional Career
The Orlando Magic chose him as the 2000 NBA draft's fifth pick in the first round. Mike continued with the form and momentum in college into the NBA and had a fantastic rookie season.
He played all 82 games of the season and finished it with an average of 11.9 points and 4.0 rebounds per game.
The Magic had many small forwards in the 2002-03 season, so they decided to trade him to the Memphis Grizzlies in 2002. Although he was transferred to the Grizzlies during the season's later months, his performance remained consistent.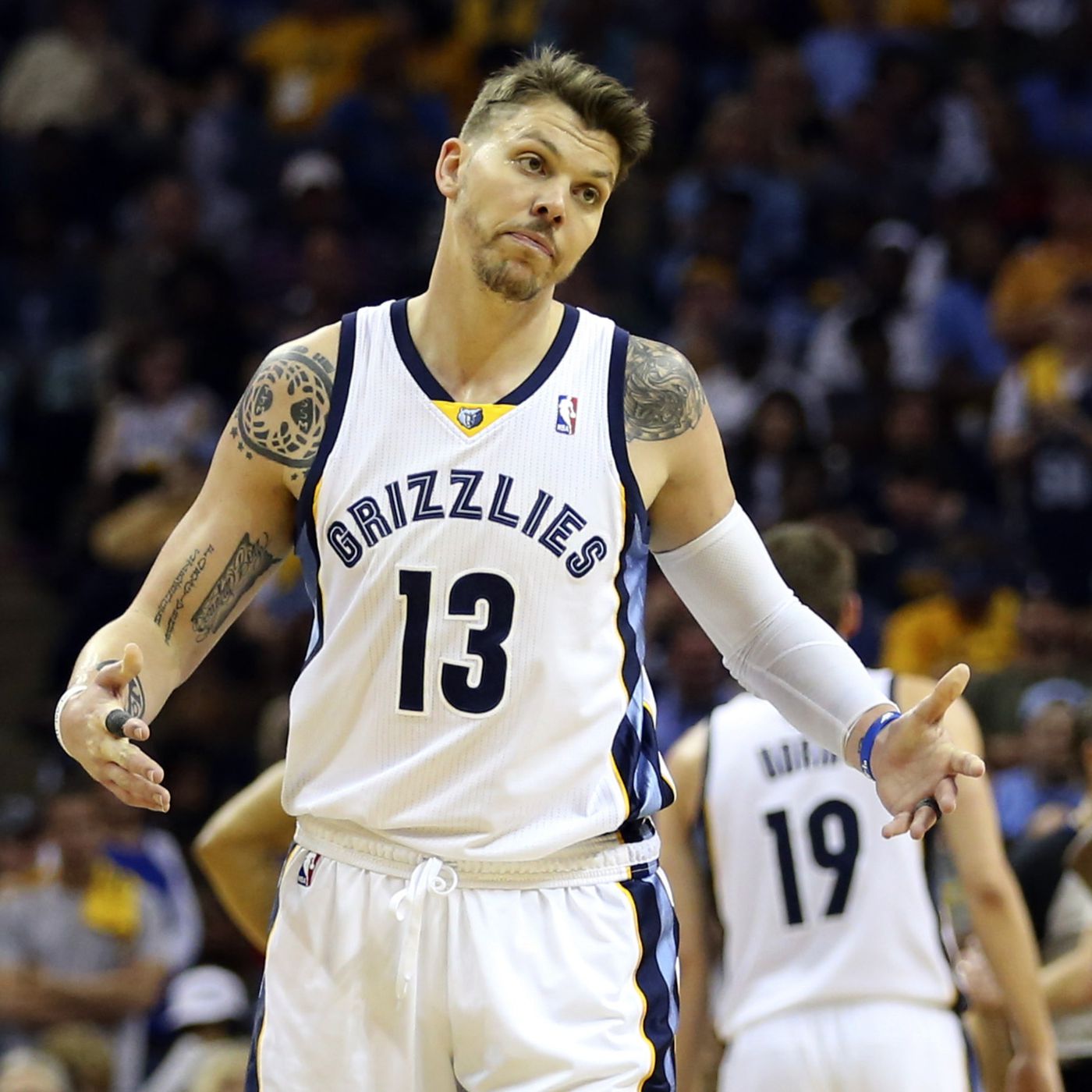 Miller spent five more seasons with the Grizzlies until they traded him to the Minnesota Timberwolves in 2008. His time with the Grizzlies provided him with enough time to set his career.
After that, he played for nearly a decade with other NBA clubs, but he could not perform as he had done with the Magic and the Grizzlies. However, he won two championship rings with the Miami Heat in the 2010s.
Mike had returned to the Memphis Grizzlies in the 2013-14 season, but he had already lost the energy he had while he previously played for them. After struggling for some more years, he announced his retirement from all forms of basketball in 2017.
He was with the Denver Nuggets at the time of his retirement.
Besides his club career, Mike has also represented the United States national team in various international tournaments. He was a senior national team member that won the FIBA Americas Championship in 2007.
Coaching Career
Nearly a year after his retirement, Mike Miller joined the Memphis Tigers as an assistant coach under the head coach Penny Hardaway. During his two years at the University of Memphis, he worked as a successful recruiter.
Since 2020, Mike has worked as a head coach for the Houston High School's boys' basketball team in Germantown, Tennessee. However, he left the job in November 2021.
Awards & Achievements
Some of his awards and achievements include:
NBA champion (2012, 2013)
NBA Rookie of the Year (2001)
McDonald's All-American (1998)
NBA Sixth Man of the Year (2006)
Second-team Parade All-American (1998)
Gold at the Goodwill Games (2001)
NBA All-Rookie First Team (2001)
Gold at the FIBA Americas U18 Championship (1998)
Gold at the FIBA Americas Championship (2007)
Mike Miller | Net Worth
The retired NBA veteran athlete Mike Miller has a net worth of $30 million. Although his primary source of earnings at present is coaching and the energy drink business, he amassed a lot of money playing in the NBA for 17 years.
When he entered the NBA in 2000, the Orlando Magic paid him around $2.3 million for his rookie season. Similarly, he made another $5 million for playing nearly two more seasons for the Magic.
Similarly, he earned nearly $32 million by playing the next five seasons with the Memphis Grizzlies until 2008. Even though his form degraded in the later seasons, he collected around $60 million more.
Mike Miller accumulated about $100 million from his overall NBA career.
Charities
Since his NBA debut, Mike Miller has extensively involved himself in various charities and community service programs. He was known for his work style before, but he got more active after being successful in the NBA.
In 2003, he established a non-profit organization named Mike Miller Foundation to provide funds to community service programs in South Dakota.
Based in Sioux Falls, the foundation engages in different activities such as providing financial aid to poor and underprivileged children, covering fees for people who can't afford health services, and teaching young kids about a healthy lifestyle.
Similarly, he and his wife donated around $1 million to support Sanford Children's Hospital in Sioux Falls in 2007.
Similarly, they have contributed some amount to the Make-A-Wish organization in South Dakota and Tennessee. In addition, they had an essential role in setting up an athletic program at Houston High School in Collierville.
The NBA had awarded him the Community Assist Award for his active involvement in philanthropic activities and efforts to uplift the community in May 2007.
Mike Miller | Wife & Kids
Mike is married to his longtime girlfriend, Jennifer Keene. The two had met each other while studying at the University of Florida in Gainesville.
Jennifer was born in Italy but later migrated to the United States when she was a little girl. Since she was eight years old, she resided with her mother in Woodbridge, California.
After graduating from Lodi High School, she enrolled at the University of Florida, where she met Mike. While Mike was a basketball star soon to be an NBA player, she played volleyball for her college team.
Nearly after six years of dating, the couple eventually married on July 5, 2005, in the Bahamas.
Now, the couple is blessed with three children. Both their sons, Mason and Mavrick, were born before their marriage. Similarly, Jennifer gave birth to their youngest child, Jaelyn, on May 20, 2011.
Both their sons are excellent at playing basketball and wish to make it to the NBA someday. His eldest son, Mason Mayz, is currently a freshman at Creighton University and plays as a power forward for the Bluejays.
Similarly, his younger son, Mavrick, plays high school basketball for the Houston School, where he worked as a coach.
Age, Weight & Height
As of 2023, Mike Miller is 43 years old.
About his physical stats, he stands at the height of 2.03 meters (6 feet 8 inches) and weighs around 218 lb (99 kg).
Although he was skinny in his early years, Mike gained considerable weight during his NBA career and has since maintained his weight by going to the gym regularly for workouts. Furthermore, he has decorated his upper body with some tattoos as well.
The retired NBA veteran athlete and current assistant coach of the Houston Rockets John Lucas II nearly destroyed his career because of drug addiction in the late 1980s. Read his bio here!
Social Media Presence
Instagram: @mikemiller
Twitter: @Mike_Miller13
Frequently Asked Questions
What happened to Mike Miller?
Mike Miller is completely fine, and he is now working as the CEO of an energy drink company named Let It Fly Energy. After retiring from professional life, he worked as a coach but has not been associated with any team recently.
Why did Miller not wear a shoe?
In the 2013 NBA finals, while playing for the Miami Heat, one of his shoes got off his foot, but the game continued. So, instead of putting his shoe back on, he continued playing the game without one shoe.