Kendrick Perkins is married to his longtime girlfriend, Vanity Alpough, with whom he tied the knot on July 25, 2005.
Vanity Alpough is the delighted and joyous wife of Perkins, who is an American-born former professional basketball player.
After his retirement, he is working as an on-air sports commentator and analyst for ESPN, Fox Sports 1, and NBC Sports Boston.
Apart from his professional life, he has maintained the greatest glory in his personal life by being a dad and a loving husband.
When they were very young, the two met each other and seemingly dated for like eternity until they ultimately became husband and wife.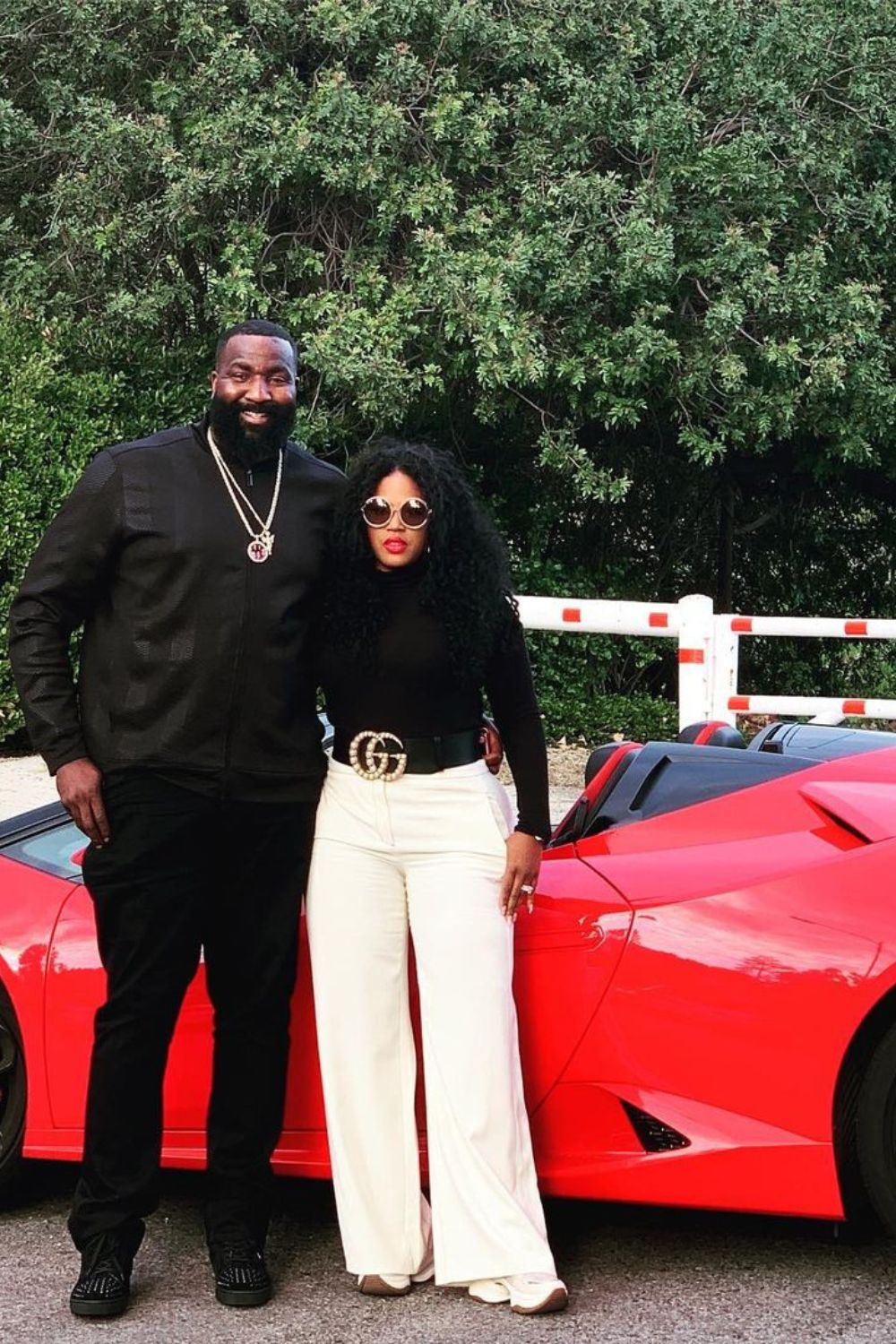 Alpough is an occupied mother of four children, and as a mother, she has a hefty schedule to take care of all of the kids.
Uncover further information about Vanity Alpough, the wife of a former prominent basketball player, Kendrick Perkins.
Also, have a timely look at the quick facts of Alpough illustrated below.
Quick Facts
Full Name
Vanity Alpough
Date of Birth
July 7, 1985
Nicknames
Unknown
Age

37

Years Old
Birth Place
Port Arthur, Texas, USA
Nationality
American
Religion
Christianity
Height
5 feet 4 inches/1.64 m/164 cm
Weight
Not Available
Hair Color
Black
Eye Color
Dark Brown
Father's Name
Thomas Alpough
Mother's Name
Julie Alpough
Children
Four (Kendrick Jr. Perkins, Kenxton Raymond Perkins, Karter Perkins, & Zoey Perkins)
Marital Status
Married
Husband
Kendrick Perkins
Profession
Media personality & Businesswomen
Net Worth
Not Available
Merch of Kendrick Perkins
Framed Photo
Social Media
Instagram, Facebook
Last Update

May 2023
Early Life & Family
Vanity Alpough was born in Port Arthur, Texas, on July 7, 1985, to her father, Thomas Alpough, and mother, Julie Alpough.
She grew up in Port Arthur and attended a university in Boston; however, other sources claimed that she heeded Middlesex Community College in Bedford.
She perhaps is close to her nephew, Torris Alpough Jr., who had multiple heart surgeries since he was 14 days old. Vanity often shares posts related to him.
Further information that discloses her early life and family is inaccessible at the very moment.
Career
Vanity runs an online store, and she also runs a dating app.
As a mother of four, she is successfully managing the digital space to run diverse businesses. Mrs. Perkins launched her career only after her husband's NBA stints.
First off, Vanity is the owner of an online store, "vanity forever.style," which is related to ladies' hair and accessories.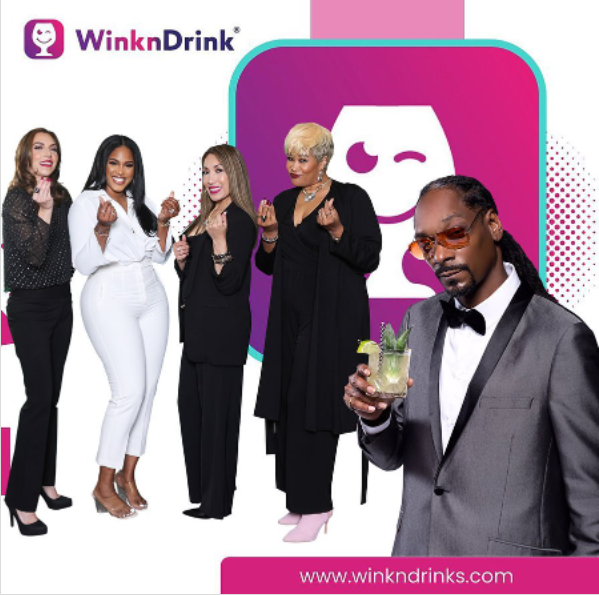 Later, she launched the now-meet app "WinknDrink" in 2021 to give an avenue for people to socialize through the dating app.
Body Features
The gorgeous Vanity Alpough was born in 1985, which makes her 37 years old.
Addressing her physical stats, she stands at an average height of 5 feet 4 inches (1.64 m), but her body weight hasn't been disclosed.
On the other hand, her husband is way taller than her, he stands at a soaring height of 6 ft 10 inches (2.08 m), and his body weight is around 122 kg (270 lbs).
Marriage & Kids
Kendrick and Vanity fell for each other during their high school days despite attending different schools.
Even though they went to different high schools, Vanity disclosed that they had been sweethearts since 11th grade, while her husband mentions that it all started in 10th grade.
After years of relationship, the couple decided to tie the knot on July 25, 2009, in Carlton, Woods Country Club in Woodlands, Texas.
Moreover, they had a lavish matrimonial ceremony, and they exchanged their vows in the presence of 17 bridesmaids and 17 groomsmen, had more than 200 guests and other visitors, including Rajon Rando.
Interestingly, the wedding seemingly appeared to be more special for Vanity as she married Perkins 18 days before her 24th birthday.
She was happy on her wedding day, but it was nothing compared to her happiness two years before when she gave birth to her first child.
The couple is delighted to have four kids; Kendrick Jr. Perkins, Kenxton Raymond Perkins, Karter Perkins, and Zoey Perkins.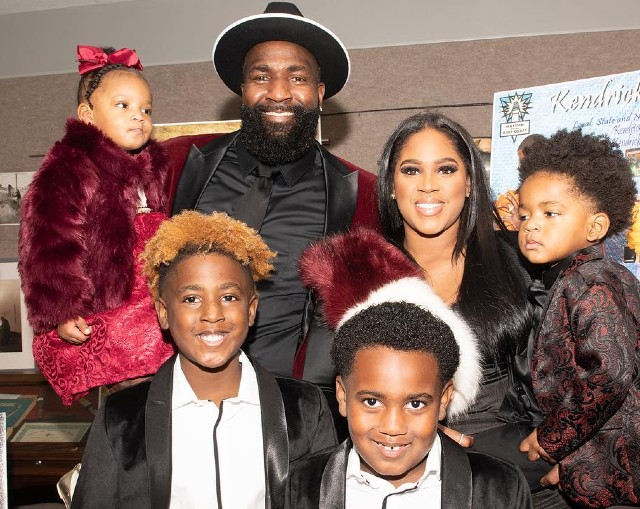 Vanity and Kendrick welcomed their first kid, Kendrick Jr. Perkins, on September 10, 2007. They had their second child, Kenxton, on October 10, 2011.
The Perkins family has since grown more prominent; Vanity gave birth to twins, a son Kanter and a daughter Zoey on October 25, 2015.
Altercation
Kendrick Perkins was involved in an altercation with his wife, Vanity, resulting in a police case.
A 911 caller reported that two people were fighting by a car on the side of the road in the early morning, and police found them to be Kendrick and Vanity.
Additionally, the 911 caller even confessed that she saw a woman hitting a man in an SUV. However, they both claimed that it was a verbal altercation.
Thus, there were no arrests or citations made by the officer, as well as there were no accusations of wrongdoing.
Net Worth & Salary
Kendrick Perkins' wife, Vanity, has made a decent amount of money from her successful business ventures; however, her net worth has not been revealed.
But her husband has made loads of income through his career in NBA.
The 6'10" former basketball player Kendrick Perkins had a net worth of $18 million as of May 2023.
During the 2017-18 season, his estimated salary with Cleveland Cavaliers was $131,562, and in 2015-16 he accumulated $1,499,187 with New Orleans Pelicans.
Similarly, Perkins earned $434,547 with Cleveland Cavaliers in the 2014-15 season, and in the 2014-15 season with Utah Jazz, he amassed $9,154,342.
In the 2013-14 season with Oklahoma City Thunder, he earned $8,477,437, while earning $7,800,531 with Thunder in the 2012-13 season.
During his stint with Boston Celtics in the 2004-05 season, he was expected to gain $875,400.
Who Is Kendrick Perkins?
The former center player, Perkins, was born in Nederland, Texas, on November 10, 1984.
The player's mother passed away when he was around five, and his father, who used to play professional basketball in New Zealand, never visited Perkins. Thus, his grandparents raised him, who used to live on a farm.
Perkins attended a private Catholic school starting in sixth grade, and later, he graduated from Clifton J. Ozen High School in Beaumont, Texas.
Growing up with his grandparents, his grandfather was keenly interested in sports, and he helped Perkins glimmer his passion.
Earlier, Kendrick was committed to baseball and football, but he gave up on those sports and found his vision in basketball, which he later occupied for long stints.
During his high school stint, he was deemed a five-star recruit by Rivals.com; he was ranked the No.3 center and No. 6 player, in the country, in 2003.
After his successful high school years, he directly entered the NBA. Perkins was drafted in the 2003 NBA Draft as the 27th overall pick by Memphis Grizzlies.
Moreover, he spent 15 years in NBA, where he played with Boston Celtics, Oklahoma City Thunder, Cleveland Cavaliers, and New Orleans Pelicans.
Kendrick earned the NBA championship in 2008 with the Boston Celtics and ended his career in 2018.
Social Media Presence
The former NBA player's wife is active on Instagram, where she posts about her business and family. Follow her to get the latest updates.
Instagram: 51.1K Followers
Popularity Graph
Kendrick Perkins' wife is searched by many of his fans and followers on the internet.
The above line graph illustrates his 12 months search result.
Frequently Asked Questions (FAQs)
With whom did Vanity Alpough announce her partnership?
Vanity made an excellent social app that connects people and get-togethers alongside food and drinks. Interestingly, she declared a partnership with distinguished rapper Snoop Dogg.
Are Vanity Alpough and Kendrick Perkins from the same state?
Vanity hails from the same state as her husband, Perkins.