A happy family completes with the best bonding between siblings. While some days are with quarrels, it diminishes into love at the end. The Mack brothers are the perfection here! Every football lover or even out of the field is well aware of who Khalil Mack is.
Today, we will dive into Khalil Mack, his family and talk about his brothers and their bondings. Indeed, Khalil isn't the only one on the field; his brothers are no less than him.
But before we dive in it, let's get through his quick dose of facts.
Quick Facts
Full Name (Eldest one)
Sandy Mack Jr.
Profession
Former running back for the Panthers
Current Profession
Program specialist in Fort Pierce, Florida
Birth Place
Fort Pierce, Florida
Full Name (Youngest one)
LeDarius Mack
Date of Birth
October 3, 1996
Birth Place
Vero Beach, Florida
Height and Weight
6'1″ (1.85 meters), 240 lb (109 kg)
Education
Lincoln Park High School
University at Buffalo
Profession
Football outside linebacker
Team
Chicago Bears (2020–2021)
Father's Name
Sandy Mack Sr.
Mother's Name
Yolanda Mack
Sibling
Khalil Mack (Football outside linebacker )
Team
Chicago Bears
Las Vegas Raiders
Buffalo Bulls football
LeDarius' Career Earnings
$135,900
LeDarius' Instagram
@leemack52
Khalil Mack's Merch
Jersey, Rookie Card, Funko Pop
Last Update
June, 2023
The Mack Brothers
The Mack family is a bonding perfection and is glued together with love. Yolanda Mack and Sandy Mack Jr. have created a beautiful family. They have three boys, and Sandy Mack Jr. is the eldest of all the siblings.
While Khalil Mack is the middle child and LeDarius Mack is the youngest of them all.
Sandy Mack Jr.
Sandy, the eldest of them, is quite private and keeps his life in silence. But, indeed, as the eldest one, he does carry the responsibility on his shoulder. Well, he attended Fort Pierce University for his education.
During his tenure at Fort Pierce, he played basketball and was later recruited by the ASA. But later, the coach Jean Dubuisson suggested he enroll in football.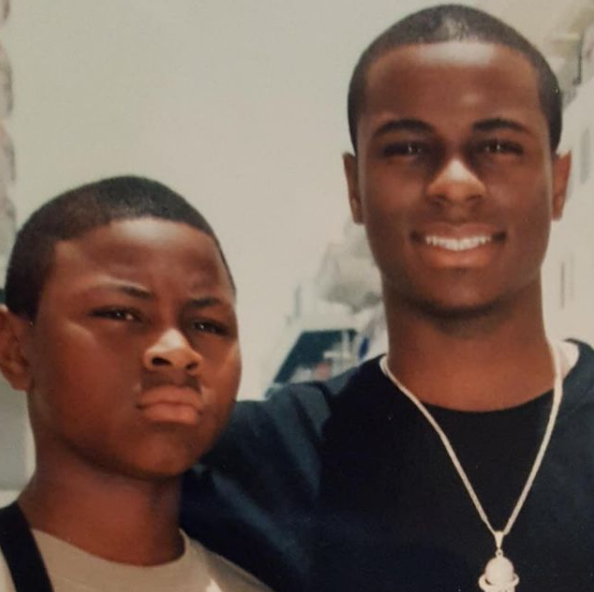 During his early days, Sandy also ventured into the football field and had played as the running back for the Panthers.
At present, he works professionally as a program specialist in his hometown Fort Pierce, Florida.
Additionally, it was also he who introduced LeDarius Mack into football.
LeDarius Mack
The youngest of all Mack brothers is LeDarius Mack, a current football outside linebacker for the Chicago Bears of the NFL. Well, he was born on October 3, 1996, in Vero Beach, Florida.
As for his education, he attended the Lincoln Park High School and then entered the University at Buffalo. In addition, LeDarius commenced football during his high school days. Like his brothers, LeDarius Mack also initially played basketball.
However, he transitioned to football due to a tear in his patella tendon even after applying for a basketball scholarship in college. So it was later; he played for the Buffalo in which he was a redshirt in the first season.
As he went for the professional games, he initially signed with the Chicago Bears as an undrafted free agent during the 2020 NFL Draft. So in a way, all the brothers followed the footstep of Khalil Mack.
All the time, he didn't gain a chance to appear in an official game and hence was only bounded with the practice squad.
On August 17, 2021, the Chicago Bears waived LeDarius Mack with an injury statement.
"My oldest brother was asking me if I ever had the possibility to play football, would I do it? I told him, 'Yes.' It felt like a challenge. Unfortunately, he never got the opportunity Khalil did, so I just shot my shot. I guess it worked out for the best, and I'm grateful."
– LeDarius Mack
Social Media
Like their life, the Mack brothers are also private on the terms of their social media sites. As for the eldest brother, his accounts are unknown. However, we do have the link to the youngest brother.
Well, LeDarius Mack is on Instagram as Lee Mack (@leemack52) with 48.6k followers.