The Mulkey family has a sporting background, with Kim being the only one not involved.
Her son plays professional baseball, while her daughter was previously involved in softball and basketball.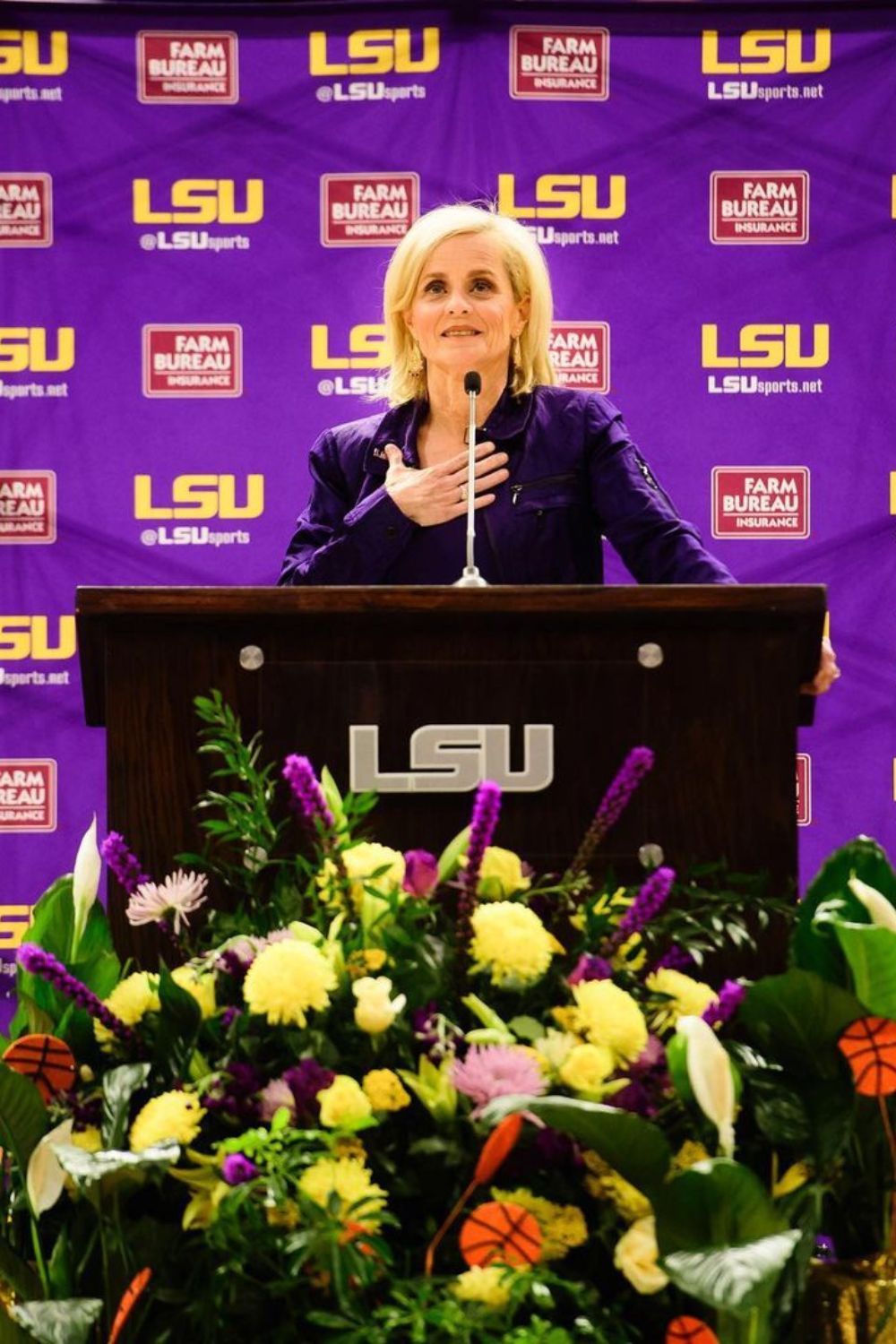 Kimberly Duane Mulkey, known as Kim Mulkey, serves as the head coach for the women's basketball team at Louisiana State University (LSU).
Her coaching journey began at Louisiana Tech, where she served as an assistant coach from 1985 to 1996 and later as an associate head coach from 1996 to 2000.
Subsequently, she took on the role of head coach at Baylor University.
Following an impressive 21-season tenure as the head coach at Baylor, Kim Mulkey was officially appointed as the head coach at LSU on April 25, 2021.
As a coach, she secured NCAA championships with Baylor in 2005, 2012, and 2019, and most recently with LSU in 2023.
Notably, she boasts an impressive athletic background, winning a Pan-American gold medal in 1983 and an Olympic gold medal in 1984.
Kim Mulkey Parents, Dru & Les Mulkey
The former player, Kim Mulkey, was born to parents Dru and Les Mulkey on May 17, 1962.
Her father, Les, is a retired Marine Corps veteran with extensive expertise as a pest control specialist.
On the other hand, Kim's mother, Dru, is a retired medical professional who has worked as a clinical associate.
Additionally, she previously owned and operated a thriving beauty boutique.
Grew Up With A Sister Tammy
Kim was raised alongside her sister Tammy. Both girls were engaged in sports from a young age, with their father, Les, serving as their sports instructor.
She and her sister participated in Little League since no softball program was available for girls.
Ex-Husband, Randy Robertson & Kids
Kim Mulkey and her husband, Randy Robertson, were married for nearly two decades before they divorced in 2006.
They first met while they were both students at Louisiana Tech University and eventually exchanged wedding vows in 1987.
The former couple welcomed their first child, Makenzie, in 1990. Later, in 1994, they were blessed with a son named Kramer.
For many years, their marriage seemed happy and successful. However, things started to change in late 2005 when they realized they were growing apart.
In January 2006, Randy decided to move out of their home.
As a result, after nearly two decades of marriage, Kim and Randy officially separated and divorced in 2006.
Kim described the divorce as the most painful moment of her life in an interview with The Dallas Morning News in March 2012.
Daughter: Makenzie Robertson
Kim's daughter Makenzie graduated with a bachelor of business administration and a master of business administration from Baylor University.
In addition to her academic pursuits, she actively participated in various sports activities, including representing Baylor University on both the women's basketball and softball teams.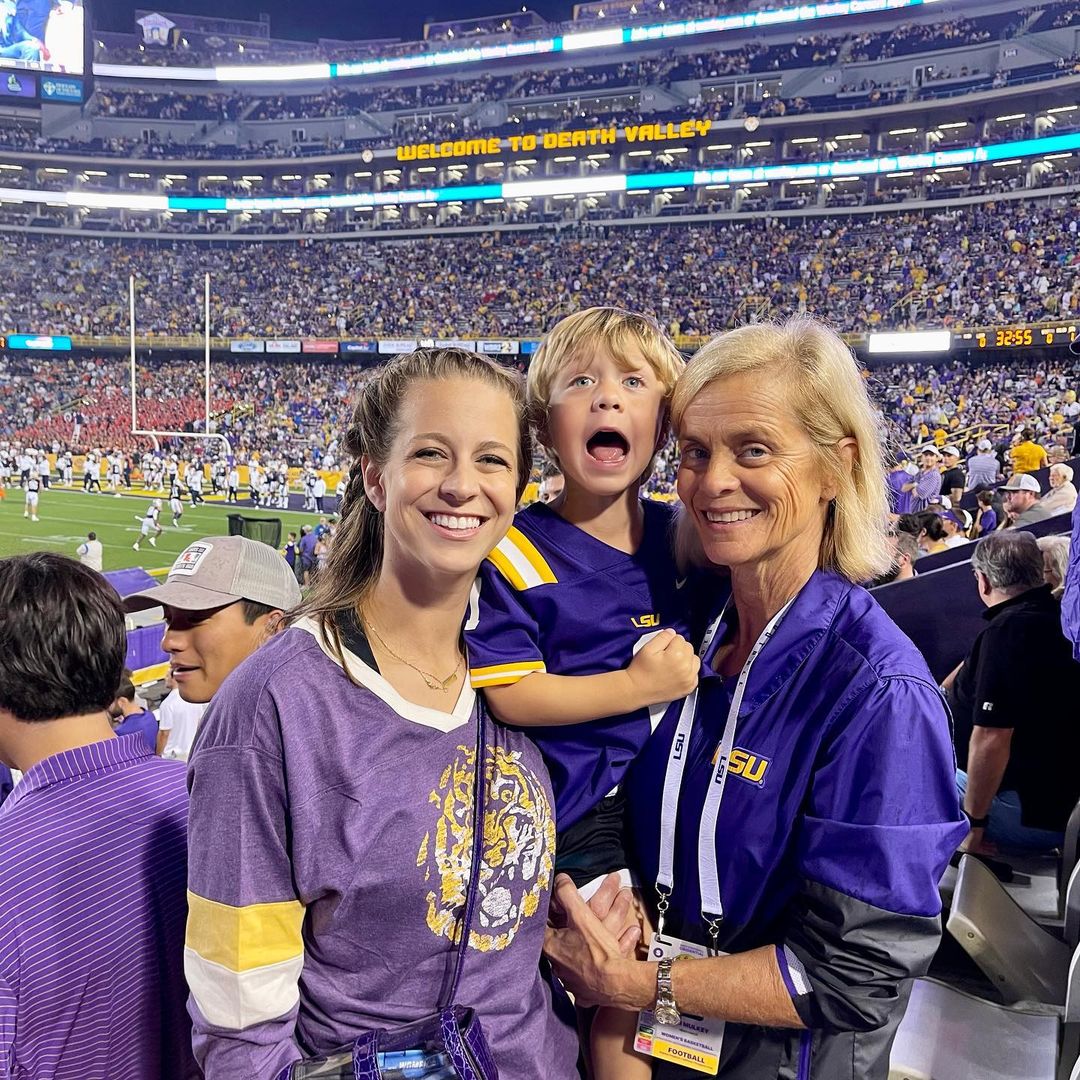 Regarding her personal details, she tied the knot with Clayton Wayne Fuller on July 11, 2015.
They are parents of two kids, Kannon Reid and Sage Avery.
Son: Kramer Robertson
Kim's son Kramer is a professional baseball player who is an infielder for the St. Louis Cardinals organization.
He made his MLB debut for the Cardinals on May 10, 2022.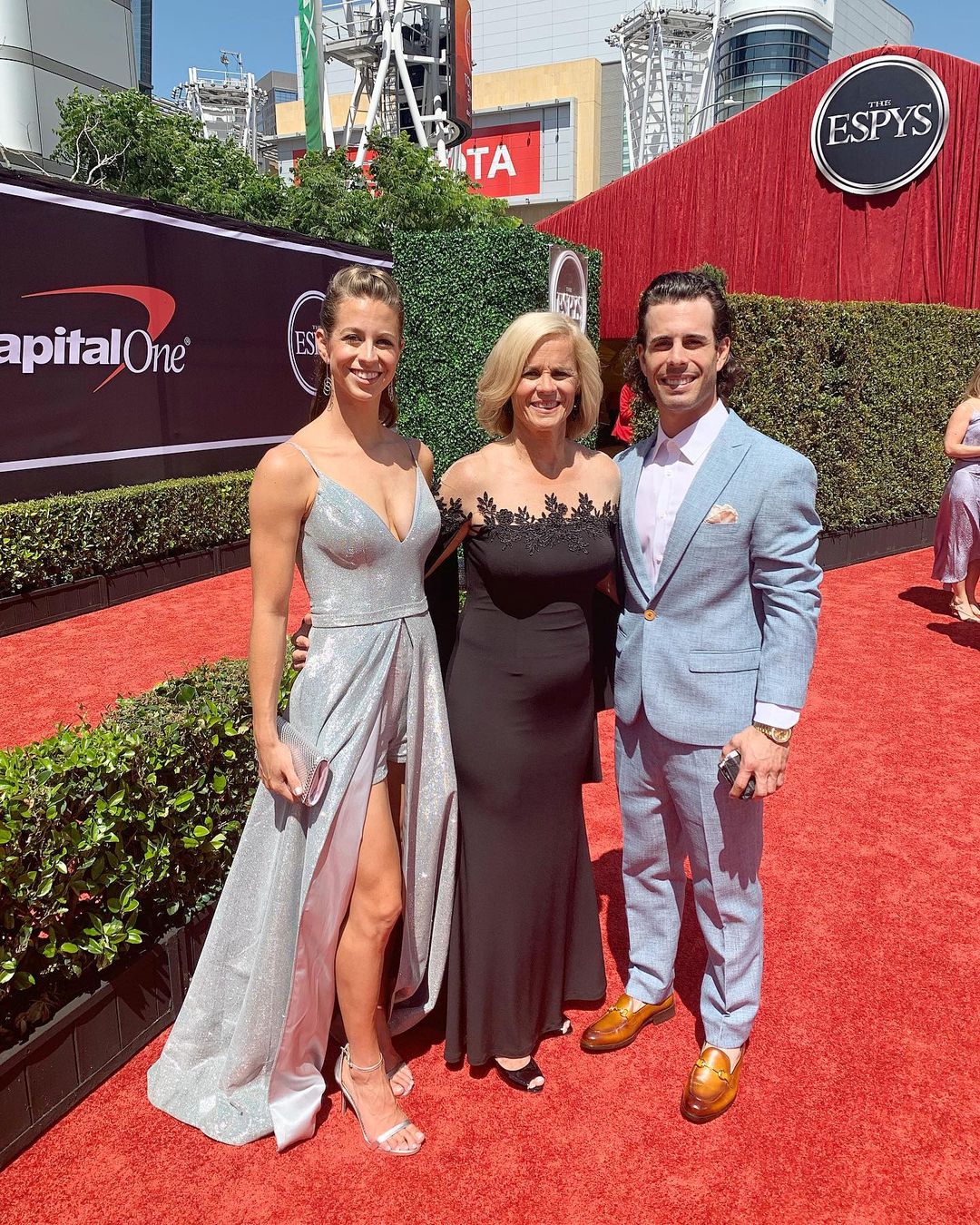 Before that, he was a three-sport athlete at Midway High School, playing baseball, football, and basketball.
After completing high school, Kramer played collegiate baseball at Louisiana State University.