Kyle Anderson parents have played a significant role in shaping him into the successful basketball player and family man he is today.
The father of the Timberwolves star, Kyle, served as a significant source of inspiration and training, contributing to his rise as one of today's top NBA players.
The power forward has always received unwavering support from his parents in all aspects of his life.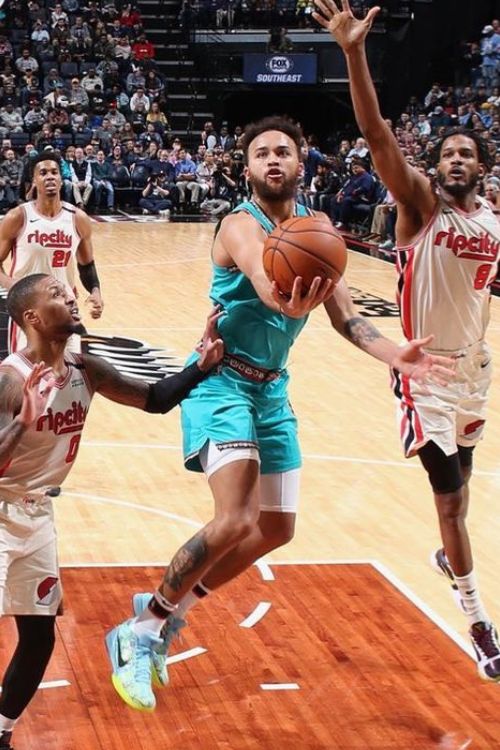 NBA star Kyle Anderson is currently with the Minnesota Timberwolves since 2022. Due to his exceptional ball-handling skills, Kyle has earned the nickname "Slow-Mo."
Following his impressive achievement of earning All-American honors during his sophomore year, Kyle decided to enter the 2014 NBA draft.
Consequently, he was chosen by the San Antonio Spurs in the first round.
Having spent four seasons with the Spurs (2014-2018), he subsequently played for the Memphis Grizzlies from 2018 to 2022.
Who Are Kyle Anderson Parents?
Kyle Anderson, born on September 20, 1993, in New York City, was raised by supportive parents, Kyle Anderson Sr. and Suzanne Anderson.
His passion for basketball started early, attending his first basketball camp at just three years old.
Anderson's father, who had a basketball background himself, coached him to become a skilled point guard, playing with older players on Amateur Athletic Union (AAU) teams.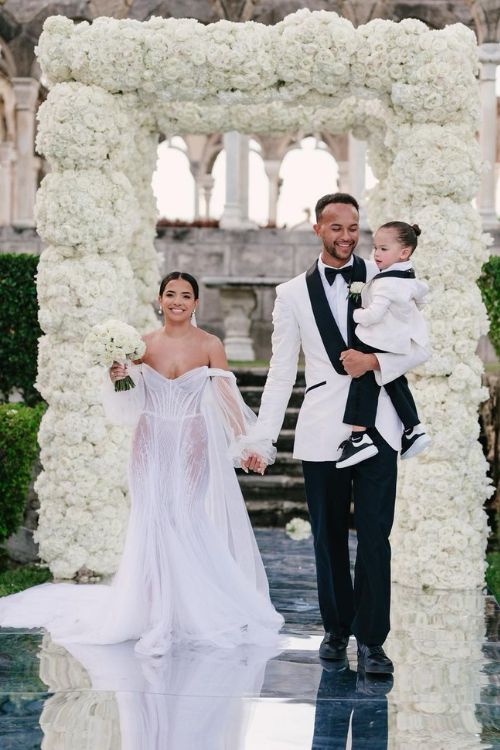 Despite being the smallest player on the court, Anderson honed his point guard skills, passing to his larger teammates.
His mother, Suzanne, took care of the family as a housewife. Kyle also has four siblings: brothers Jamar and Duane and sisters Brittany and Tai.
Is He Married?
Kyle Anderson is now married to Crystal Marie, a woman he met during high school in New Jersey. They fell in love and got married in 2022.
Crystal has been a constant source of support and can often be seen cheering for Kyle during his basketball matches. The couple has a son named Kameron.
Kyle's wife, Marie, frequently makes appearances on Kyle's social media profiles.
Kyle Anderson's Origin And Ethnicity
The Minnesota Timberwolves player possesses a distinctive ethnic heritage that reflects a mix of cultures.
He hails originally from Jamaica, and his mother, Suzanne Anderson, has a background that combines Jamaican and Chinese ancestry.
Kyle Anderson Sr., his father, was a Chinese immigrant who first settled in Jamaica before moving to the United States.
The power forward's Chinese name is Li Kaier.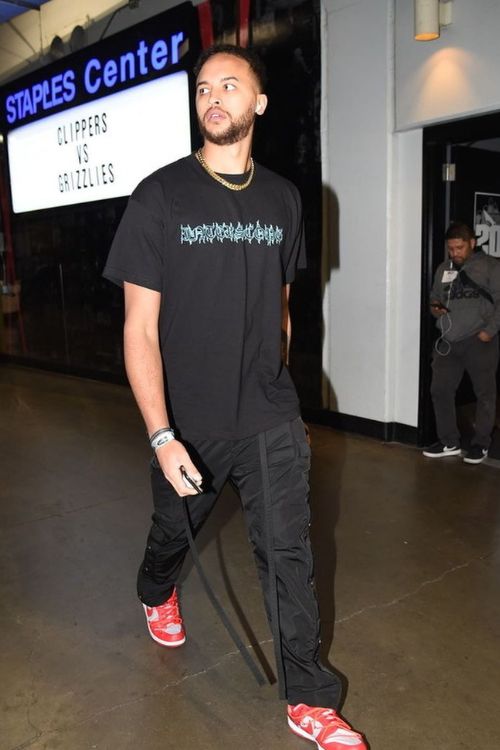 Anderson himself is one-eighth Chinese and had the opportunity to visit Shenzhen, China, where he met with long-lost family members for the first time.
His mother and his then-girlfriend, now wife, accompanied him on this journey.