From a dysfunctional family to the glamorous world of WWE, Lacey Evans has seen it all. Read the article till the end to learn about Lacey Evans parents, her childhood struggles, and more.
Macey Estrella-Kadlec, popular by the ring name Lacey Evans, is an American professional wrestler signed to WWE, where she performs on the SmackDown brand.
Lacey Evans was first introduced to wrestling while serving as a military police officer in the Marines. She initially trained and embarked on her career in the independent circuit.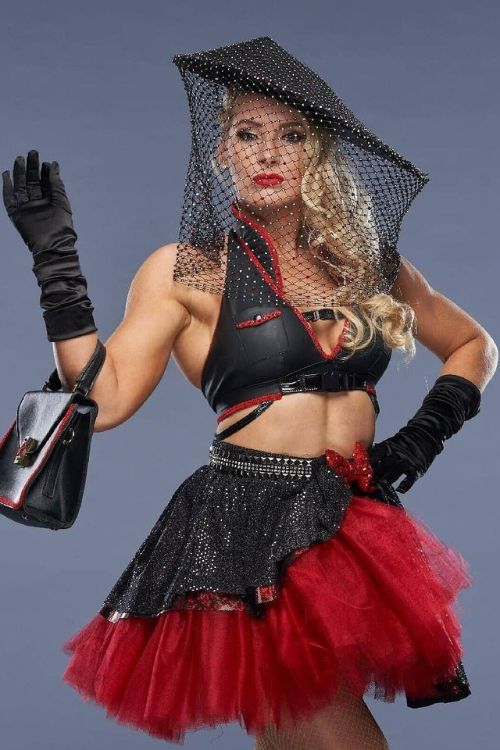 In 2016, Evans joined WWE's developmental brand, NXT, and became part of their inaugural Mae Young Classic tournament.
Following a feud with Kairi Sane in NXT, Evans made her debut on Raw in January 2019. This marked the beginning of her rivalry with Becky Lynch, which reached its pinnacle in a mixed tag team match that headlined Extreme Rules.
Star wrestlers Lacey Evans and Zelina Vega will compete tomorrow, 2nd June 2023, and the winner will qualify for the 2023 Money in the Bank ladder match held by WWE.
Lacey Evans Parents And Her Childhood Struggle
Lacey Evans grew up in a challenging environment with her seven siblings as her parents battled drug addiction. As a result, she was exposed to drugs, alcohol abuse, and depression from a young age.
Her family faced financial difficulties, leading to a lack of a stable home. They resorted to sharing tents as living arrangements due to ongoing legal problems.
Despite these harsh circumstances, Evans managed to thrive academically. She completed her early years of education at Fort William Wood and eventually obtained a bachelor's degree from Indian River State College.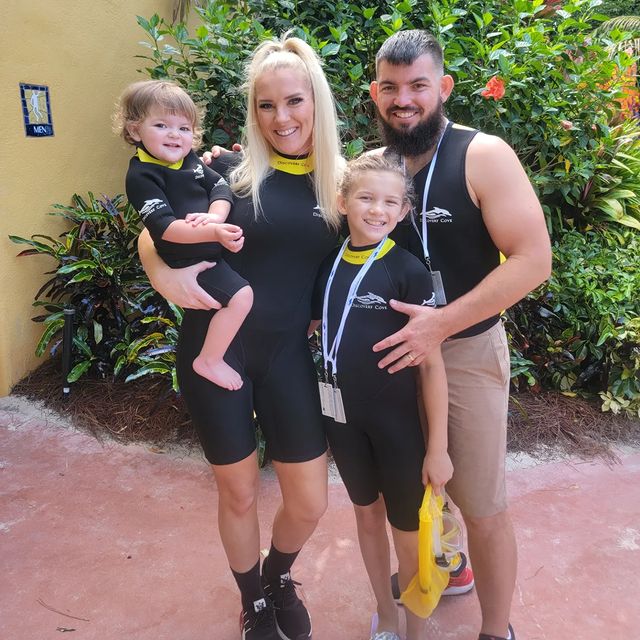 Unfortunately, before she had the opportunity to try out for WWE, her father, who had aspirations of becoming a wrestler but never pursued them, passed away from a drug overdose.
Her father's addiction to drugs and alcohol led to a destructive cycle of abuse toward his wife and children. Eventually, Mrs. Evans reached her limit and made the courageous decision to leave her husband, taking the children with her to ensure their well-being.
Lacey's mother worked tirelessly to raise her children, and this served as a source of motivation for Lacey to contribute to her family's welfare. Through hard work and determination, she managed to provide her family with a better life.
Regarding her life challenges and addiction, she says:
"So, I used my platform to show the world regardless if you're the addict, or the baby that is stuck in it, or living in that type of life, even down to simple depression, where you feel like life is kicking you and beating you, it's a terrible, terrible thing to be in. I know exactly what it feels like. Here I am, just taking it one day at a time-raising a strong, confident, and proud little lady (her daughter Summer) who doesn't have to worry that her mom can't wake up."
Lacey Evans openly shares that she has always known drugs and alcohol weren't right for her. She was familiar with their smell and fully understood their harmful effects.
Most importantly, she has always been certain that she doesn't want any part of it.
Lacey Evans Husband & Kids
The WWE star married Alfonso Estrella on January 13, 2010. Alfonso works in a construction business.
The couple has two daughters named Summer and Sunny. Lacey often posts about her beautiful family on her Instagram.
From a childhood devoid of the joys of a happy family, the WWE star is now crafting her own haven of happiness and love.