American discus thrower Laulauga Tausaga recently created history, winning the gold at the 2023 World Athletics Championships, held in Budapest. Following her win, she dedicated the medal to her mother, who raised her as a single parent.
Laulauga admits that she did not like any sports growing up. All she wanted to do was stay at home and read books.
However, her mom, Aveaomalo, had different plans. She wanted her daughter to go outside and play with her friends, be it any game. Laulauga initially tried volleyball, basketball, and, eventually, field events.
While the athlete is proud of her achievements, she is grateful to her mom, who kept pushing her into sports despite her lack of interest.
Born in Hawaii, Laulauga Tausaga attended Mount Miguel High School in California. She played volleyball and basketball during school but was more successful in shot put and discus throwing.
The athlete later joined the University of Iowa, where she became the NCAA Discus champion in 2019.
In addition, Tausaga is the eight-time NCAA Division 1 All-American and 6-time Big-Ten Conference champion.
Additionally, she won the gold medal at the 2023 World Athletics Championships with a personal best throw of 69.49m.
Who Are Laulauga Tausaga Parents?
Laulauga Tausaga, nicknamed Laugi, was born on May 22, 1998, in Oahu, Hawaii.
The daughter of Samoan-Hawaiian parents, Laulauga Tausaga, spent her early years in Hawaii. When she was seven, Laugi moved to San Diego, California, with her mother, Aveaomalo.
She remembers that they had initially visited the town to see one of her grandparents, who was ill.
But then her mom decided to stay, thinking there would be more opportunities for her children in California than in Hawaii.
Her mom, Aveaomalo, wanted her to engage in games to remain physically fit, so she frequently encouraged her daughter to go out and play. Laulauga, on the other hand, was not interested in outdoor games.
She kept evading her mother's advice until she entered high school. Her mom personally talked with coaches at Mount Miguel High School; consequently, Laugi (her nickname) was involved in volleyball and basketball there.
Laugi, too, felt that she was getting taller and stronger by then, so she thought she needed to do something about it. While at Mount Miguel, she developed an interest in the shot put and played the game for their varsity team.
Tausaga only shifted to discuss throwing later while pursuing her undergraduate studies at the University of Iowa.
Now that she has achieved a lot through her sports career, Laulauga thanks her mom for everything she did for her.
She knows she would not have been the world champion now if her mother had not dragged her into sports as a kid.
More On Siblings
The young discus thrower, Laulauga Tausaga, has four siblings: three brothers and a sister.
Her oldest sister, Renee T. Watkins, was born in 1982. She is a real estate agent and lives in Honolulu, Hawaii, with her husband and kids.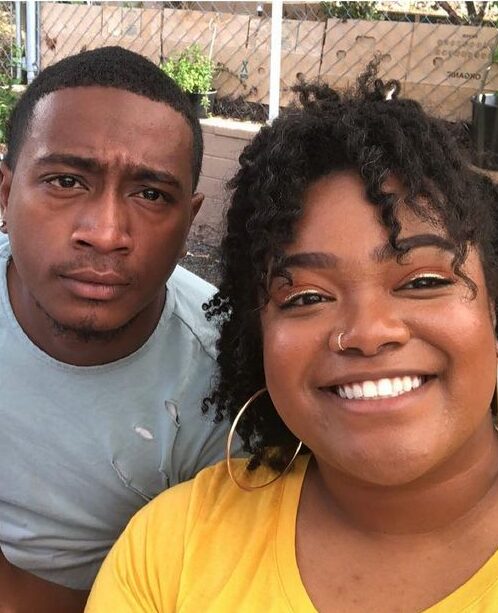 Likewise, her older brother, Christopher Tausaga, is a married man with four kids. His wife, Rose, is a realtor at Coldwell Banker West, and they live in San Diego, California.
Similarly, Laulauga's mom had two more kids from different relationships.
One of them, Kimo Tamaale Tausaga-Collins, is Laulauga's brother from the same dad. However, the rest of her brothers and sisters are her half-siblings.
Unfortunately, there is no information about Laulauga's father on the Internet.