Basketball fans are eager to dive deep into the married life of Lauren Jackson, primarily to know more about her husband, Paul Byrne, and their kids.
Lauren Elizabeth Jackson, famous as Lauren Jackson, is an Australian professional basketball player.
At 16, she made her WNBL debut before moving on to the WNBA. While in WNBL, she won five WNBL championships, playing for the AIS and Canberra Capitals.
Seattle Strom drafted Lauren first overall in the 2001 WNBA draft, and she went on to win the WNBA championship twice.
The seven-time All-Star player has achieved notable success and career milestones. Due to her impressive gameplay and accomplishments, she ranks among the top WNBA players in history.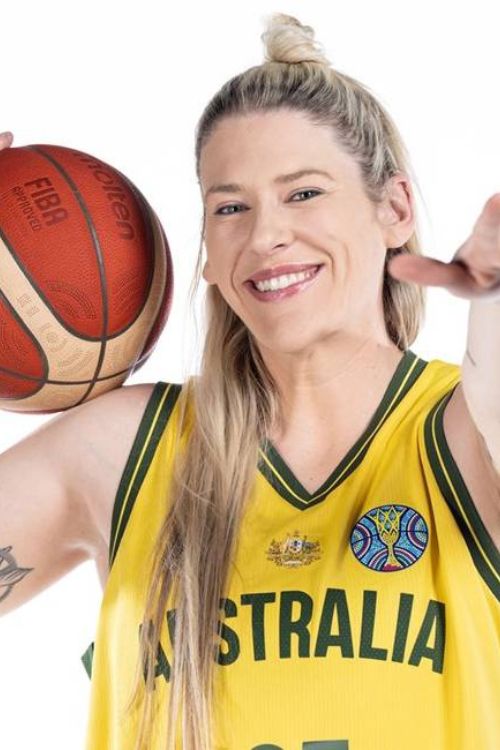 Moreover, Lauren is a four-time Australian Olympic medalist (three silver and one bronze) for the Australian National team.
On 31 March 2016, Lauren declared that she would retire from basketball due to a persistent knee injury. However, in April 2022, she returned to pay with the Albury Wodonga in NBL1 East.
The 42-year-old player now plays with the Southside Flyers for the 2022-23 WNBL season.
Besides her basketball career, she is pursuing her university degree in gender studies at Macquarie University.
Lauren Jackson Husband
Professional athlete Lauren Jackson is living a married life with her better half, Paul Byrne.
The duo first met through a mutual friend at The Clock Hotel in 2004, and soon after, they began dating.
The couple tied the knot in 2014 in All Saints Chapel on Hamilton Island in the presence of their close friends and family.
Her husband, Paul, was born in the year 1979 in Australia. He rose to prominence after his marriage to the professional athlete Lauren.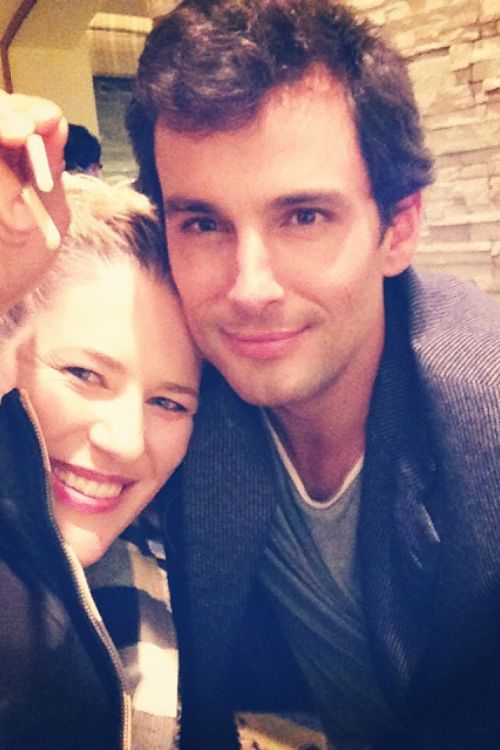 By profession, the athlete's husband is a well-known Australian journalist. According to some sources, he is also a former basketball player.
Apart from these, there are hardly any details accessible regarding him. Neither does he have any social media handles.
The couple is raising two lovely kids together- Harry Garry (born February 2017) and Leeny (born December 2018).
Moreover, Lauren suffered a miscarriage in 2013 before the birth of her first child.
Lauren Jackson Parents
The professional basketball player Lauren was born on 11 May 1981 to her parents, Gary Jackson and Maree Bennie.
Lauren hails from an athletic background. Both her parents played for Australia's national basketball teams. So, it wouldn't be wrong to say that she inherited her love for sports from her parents.
Her father, Gary, played for the men's national basketball team, nicknamed the Boomers in 1975. He has always inspired her to become a professional athlete.
Likewise, her mother, Maree, played for the Opals from 1974 to 1982. She was among the first Australians to compete in the American collegiate system and was well-known for her aggressive playing style.
Maree was also the one who served as Lauren's first coach and helped her with the training.
Besides, Lauren grew up alongside her younger brother, Ross Jackson, in Albury, Australia.
Lauren Jackson Injuries
As an athlete, Lauren Jackson has endured multiple injuries throughout her career.
After the Olympics in 2008, she underwent surgery to fix her ankle and suffered from two back stress fractures in 2009.
In 2010, Lauren suffered a right knee injury that caused her to miss pivotal games.
In a match against the Tulsa Shock, she injured her hip and underwent surgery on 30 June 2011.
Lauren missed the 2013 season due to a hamstring injury. Similarly, she skipped the 2014 season after surgery on her right knee and left Achilles in February.
Moreover, Lauren underwent yet another surgery on her right knee in the spring of 2015 and remained sidelined for the rest.
During the 2016 season, she suffered from a postsurgical infection on her knee joint, forcing her into retirement.
After a persistent knee injury, she announced her retirement in March 2016. However, she was back for action for the 2022 WNBL season.
Recently, in February 2023, the athlete again sustained a right Achilles injury, which would probably end her season, though surgery is not required.