Leaky Black, a North Carolina grad, has always had the back of his parents: Chon & Clara Black, and sisters. No, denying the family support gave him extra energy to leverage into striking gameplays.
Although his father & mother are separated, they ensured that their son get a proper parental upbringing & raised him together.
The small forward of the UNC Tar Heels declared his name to the 2023 NBA draft with the blessing & wishes of his parents & two sisters: Mariah & Jada. However, Black went undrafted.
His dad, a former collegiate basketball player, tried to instill a passion for sports into all of the Black siblings. But only Leaky chose to pursue it.
Born on June 14, 1999, in Concord, North Carolina, Rechon Malik Black goes by the nickname "Leaky."
The courtesy of the name goes to his grandmother, who mixed up his middle name 'Malik' & his physical stature as lanky.
Black, during his sophomore year at Concord High School, committed to North Carolina & joined the Tar Heels in the 2018-19 season.
At UNC, he was a freshman classmate with Coby White & Nassir Little, who went for the 2019 NBA draft while he remained sidelined due to an ankle injury.
In the 2022 NCAA tournament, he led UNC to the Final Four (semi-finals) but lost to Kansas Jayhawks in the final.
Leaky Black Parents: Chon & Carla Black Are Separated
Born on June 14, 1999, Leaky Black is the youngest of three kids of his parents: Chon Black & Carla Bridges Black.
The Concord, North Carolina-raised basketball player has two elder sisters: Mariah Ennis (nee Black) & Jada Black.
When he was in high school, Rechon, aka Leaky's parents, separated. But they did everything needed to raise their kids with ethics of hard work & passion.
Despite not being together, they would make attendance in their son's NCAA basketball games.
Father Taught Him Basketball
The basketball passion of Leaky Black came from his father, Chon Black, who is a former collegiate hoopster.
The Concord High School has been an alma mater to both father & son, where Chon was a 1,000-point scorer.
Leaky's father, who stands 6 feet (1.83 m) tall, played college basketball at UNC Asheville and Johnson C. Smith University in the early 90s.
However, he didn't pursue basketball professionally.
As reported, Leaky Black's dad poured his heart & passion into his son when he gave him basketball at three years old.
Moreover, he served as his trainer in the early days and coached his summer team.
Though, further details about Chon are not out since he prefers to live a low-key life. He says he doesn't have any social media accounts or desire to get one.
Mother Carla Black Is An Educator & Executive Officer
Carla Bridges Black is currently the director of community engagement & program choice for Cabarrus County Schools (2022-now). Earlier, she was the principal at Cabarrus-Kannapolis Early College High School.
Now, she has assumed a new position as the RSS's new Executive Director of middle schools.
According to Carla's LinkedIn profile, she is a 1991 graduate of Winston-Salem State University with a Bachelor's degree in Education.
In 1992, she joined Cabarrus County Schools as an English teacher at Central Cabarrus High School.
Then, she transferred to Concord Middle School as an ELA and social studies teacher in 1993.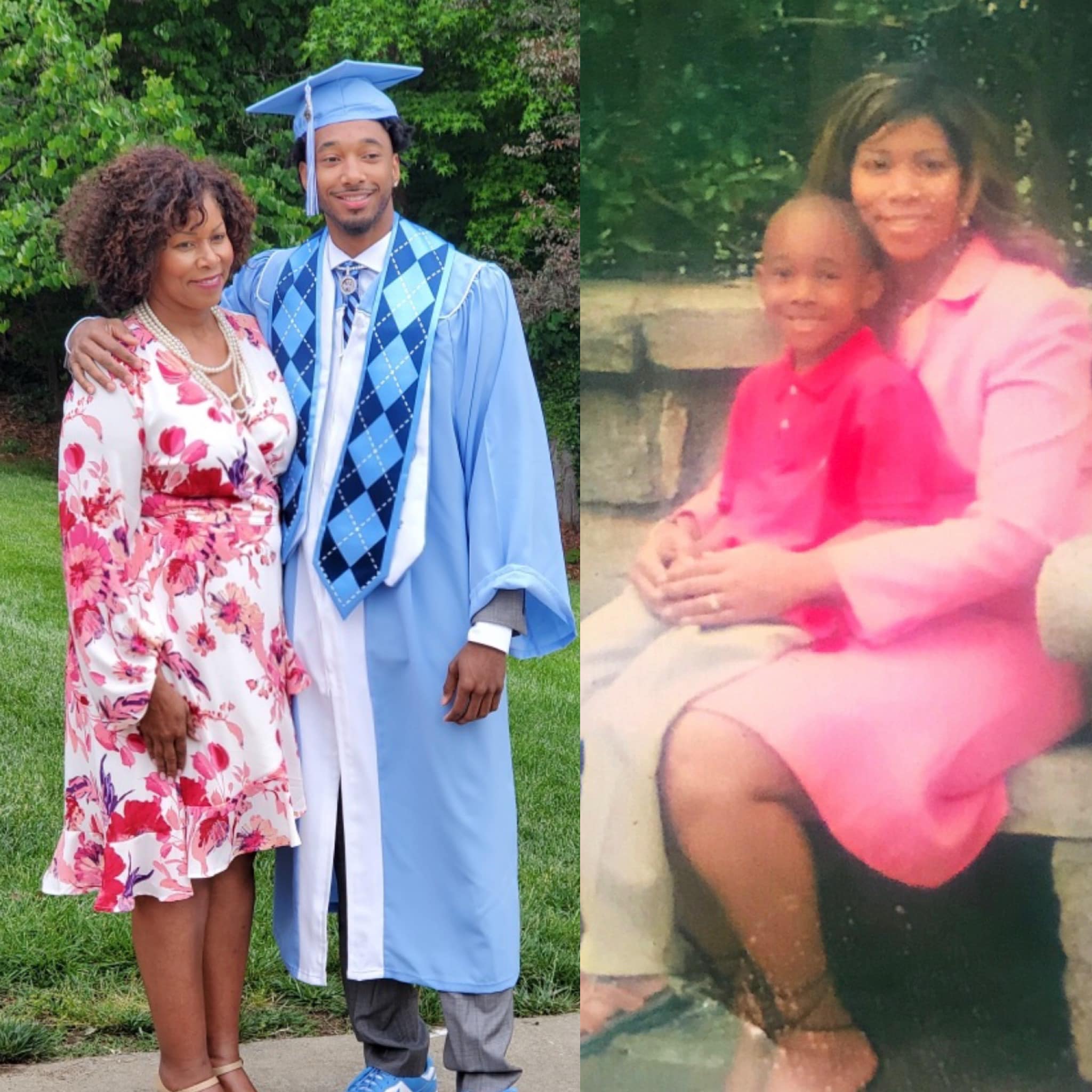 In 2001, Carla obtained a Master's degree in Educational Leadership & Administration from the University of North Carolina.
And it was two years later, she became the assistant principal at W.M. Irvin Elementary School in 2001 & then was promoted to principal at R. Brown McAllister in 2003.
In 2015, Carla, the principal of Concord High School, became the NCHSAA Bob Deaton Principal of the Year.
Meet Leaky Black Sisters: Mariah Ennis & Jada Black
Mariah Ennis & Jada Black, the two elder sisters of the American basketball player are into a venture of their own.
The eldest of all, Mariah is married & shares two kids: a son Maverick & a daughter Gracie, with her husband, Darrian Ennis. They exchanged vows in December 2018.
Mariah Ennis is a Navy veteran who served as a mechanical engineer from October 2015 to October 2019.
She is now a licensed realtor at Costello Real Estate & Investments (2021-now).
Her former jobs were a PSE clerk at the United States Postal Service (2019-20) & a budget specialist at the U.S. Department of Housing and Urban Development (2020-21).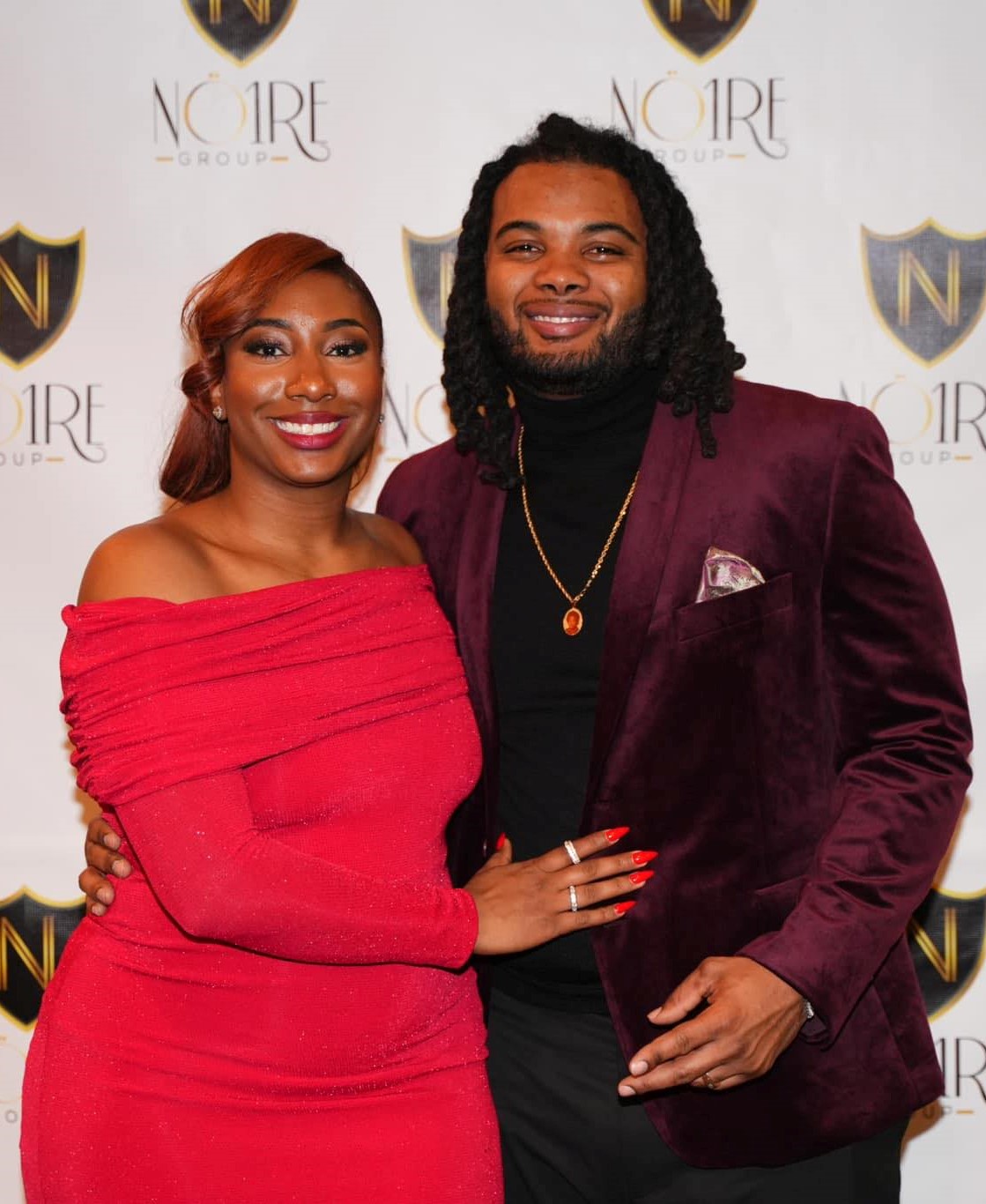 As for Leaky Black's other sister, Jada Joy Black serves as the media services coordinator at NBC News (2019-now). Jada had joined the channel in 2018 as a video editor.
On her Instagram bio, she proclaims herself an entrepreneur & digital creator.
According to her LinkedIn profile, Jada enrolled at Converse University in 2016 to pursue Communication & Media studies. After a year, she transferred to New England College & graduated in 2020.
Also, she has a Bachelor's degree in Mass Communication from the University of North Carolina at Charlotte (graduated in Dec 2022).