Lewis Hamilton is a British racing driver competing in Formula One, driving for Mercedes-AMG Petronas Formula One Team. He has won a joint-record seven World Drivers' Championship titles and has the most wins, pole positions, and podium finishes in his name.
In Formula One history, he is considered the most successful driver. As Bottas departed, Hamilton was partnered by George Russell for 2022.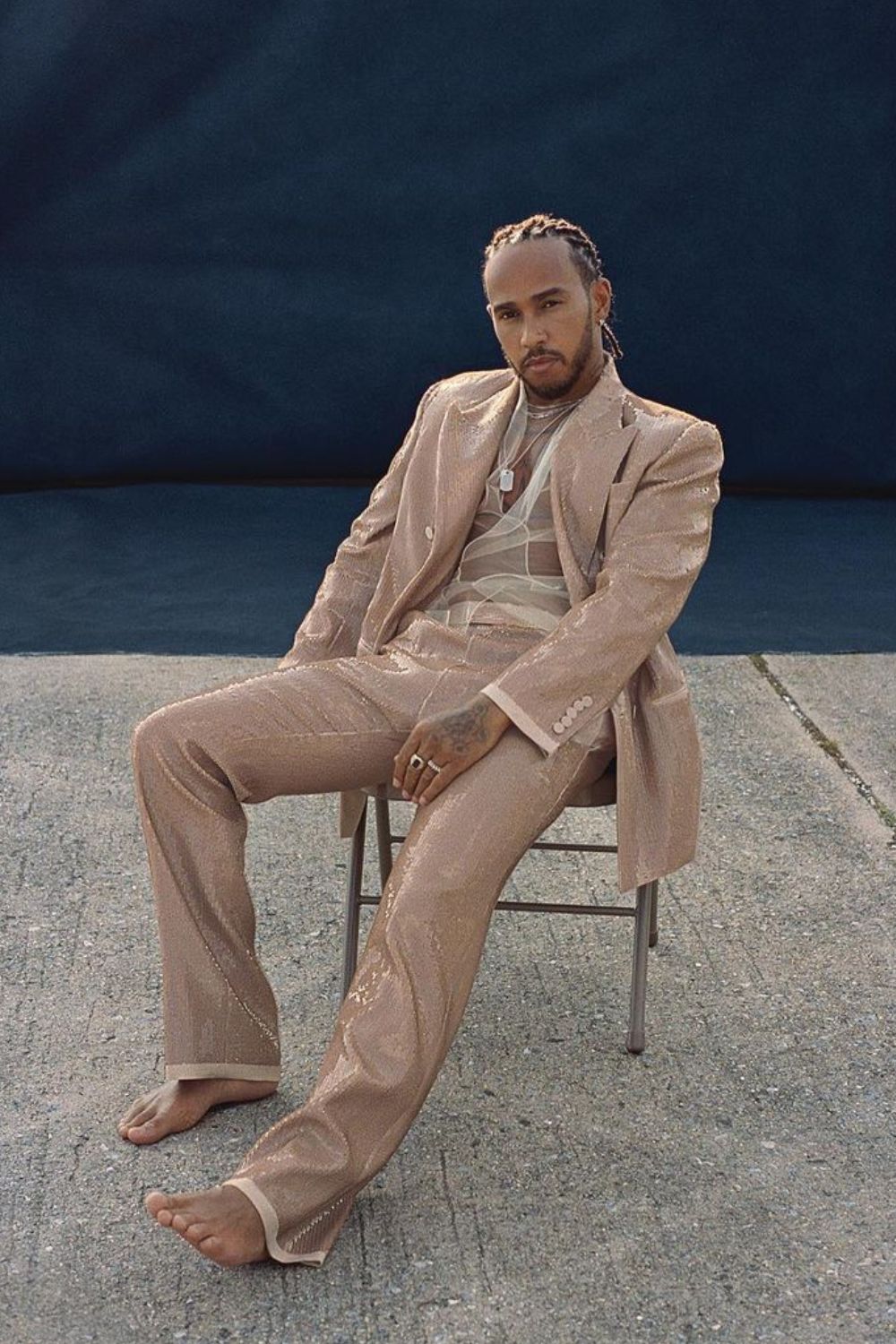 As the British race-car driver, Lewis Hamilton depicts a deep pocket for a net worth of $285 million.
Hamilton is one of the most recognized Formula One racers who amass a personal income of $50 million annually.
He was also the then-youngest Formula One World Champion when he bagged his maiden title.
Apart from his career choices, Hamilton is also widely known as an advocate with exposure to music and fashion.
Time magazine has also listed him as one of the 100 most influential globally.
Before learning his details, let's look at his quick facts.
Quick Facts
Full Name
Sir Lewis Carl Davidson Hamilton
Date Of Birth
7 January 1985
Birth Place
Stevenage, Hertfordshire, England
Nick Name
Billion Dollar Man
Religion
Christianity
Nationality
British
Ethnicity
Mixed (African-Grenadian And English-Distant Jersey And Guernsey Channel Islander)
Zodiac Sign
Capricorn
Age
38 Years Old
Height
5 ft 9in / 1.74 m / 174 cm
Weight
73 kg / 160 lb
Hair Color
Black
Eye Color
Dark brown
Build
Athletic
Father's Name
Anthony Hamilton
Mother's Name
Carmen Larlabestier
Siblings
Nicolas Hamilton, Nicola Lockhart, Samantha Lockhart
Education
The John Henry Newman Catholic School
Marital Status
Unmarried
Girlfriend
Viktoria Odintcova (Rumored)
Nicole Scherzinger (Ex-Girlfriend)
Profession
Racing Driver
Car Number
44
Team
Mercedes Benz
Active Years
2007-Present
Net Worth
$285 Million ($50 Million Annual Salary)
Earnings From Brand Endorsements
$12 Million
Social Media
Instagram, Twitter
Website
www.lewishamilton.com
Merch
Biography, Hat, Hand Signed Formula 1 COA
Last Update
June, 2023
Net Worth And Income
Since 2015, Lewis Hamilton has hit off as the highest-earning British athlete starting with $108 million (£88 million). He signed with Mercedes Benz the same year, which lasted till 2018.
Indeed, these words made people believe he may only sign short-term contracts. Anyways, back in the days of his 2015 contract, Hamilton was titled the best-paid driver in the history of Formula One.
During three years, Lewis had already earned more than $123 million (£100 million). Later, he again inked the deal with the team for two years till 2020, which earned him $49 million annually.
He extended his contract with the team for 2021 for $60 million, including his signing bonus.
According to Lewis Hamilton, the deal was made just a year after stating there was "no real need" for the plan. Even now, he stars as one of the overly-paid drivers with huge pockets.
Lifestyle
Indeed, with his lavish net worth, Hamilton leads a healthy and luxurious lifestyle. It is also not a big surprise that he owns numerous properties.
Houses
Of course, Hamilton leads a high-end life and has some expensive houses under his name. Let's have a quick dive into his houses as per their locations.
New York
The British car racer owns two properties on America's east coast Big Apple.
He spent $39 million (£32 million) on a Manhattan penthouse in a condo project, half owned by Tom Brady, an NFL player, and his model wife, Gisele Bundchen, in 2019.
The 6,547-square-foot home has a huge outdoor space with a Hudson River view, a swimming pool, a fitness centre, a squash court, a library, and a wine cellar.
Hamilton shares the neighborhood with famous people such as Jenifer Lawrence and Austin Powers star Mike Myers.
He has also listed his three-floor 8,900-square-foot penthouse with its swimming pool.
Lewis bought the five-bedroom apartment in Tribeca for $41 million (£34 million) in 2017, but he never lived in it. It is still unknown if he still has it or not.
London
Lewis Hamilton bought a luxurious house in 2017 for $22 million in Kensington, West London, built by the famous builder Samuel Johns in 1860.
To be exact, it is a four-story mansion with a 200 ft lush green garden, and it was reported that Burberry chief designer Christopher Bailey and financier Ben Goldsmith previously owned that mansion.
The mansion has six bedrooms, four reception rooms, and two huge bathrooms. Additionally, it has a huge kitchen space alongside the dining area.
Monaco
Talk about luxury, and see Lewis Hamilton pull it off. Monaco is also a place Hamilton calls home, as he owns a supreme apartment in the Fontvieille district.
There's not much detail on this house; however, Lewis reportedly bought the house for $36 million in 2007.
To illustrate, the house comprises of four-bedroom duplex, four bathrooms, a steam room, and a 300 sq ft sun terrace. Altogether, the cozy home stands at an area of 2,000 square feet.
Geneva
Hamilton owns a Geneva apartment on top of a 6-story building in Luins village, Nyon. His apartment consists of three bedrooms, a kitchen, a washroom, and a cozy living area.
It also has a small gym area with adequate equipment and facilities; this house also portrays the amazing scenery of Geneva Lake.
Yacht
Regarding luxury and simplicity, no one does it better than Lewis Hamilton. One of the prime examples is his $4 million yacht. Having said this, Lewis owns a 28-meter (91.9 feet) Sunseeker 90.
This yacht is furnished with American walnut carpentry, a large king-size bed, and many other bedrooms and bathrooms, it also has great air conditioning, leather seating, and an elaborate entertainment system.
Additionally, it includes a walk-in wardrobe, a vast swimming shower room, and a full-sized chef's kitchen.
F1 race ace Lewis went on a trip to see penguins in Antarctica on his birthday (7 January 2023).
He was at the South Pole on a mega-yacht cruise worth $246 million (£200 million) for his birthday celebration.
He was on board M/Y Octopus with Shaun White and others; the 414 ft Octopus costs $2.21 million (£1.8 million) per week to charter, which was built for late Microsoft co-founder Paul Allen and is owned by Swedish billionaire Roger Samuelsson.
Cars
Moving on to his cars, the racer undoubtedly has a vast car collection, as he has an undeniable love for them.
However, he has also stated that even though he loves cars, he doesn't like sitting in them for hours and hours.
Let's get a swift glance all over his collections.
McLaren P1
McLaren and Lewis have an astonishing history together. When he was ten, Lewis approached McLaren's boss Ron Dennis at the Autosport Awards gala with the terms to drive for them.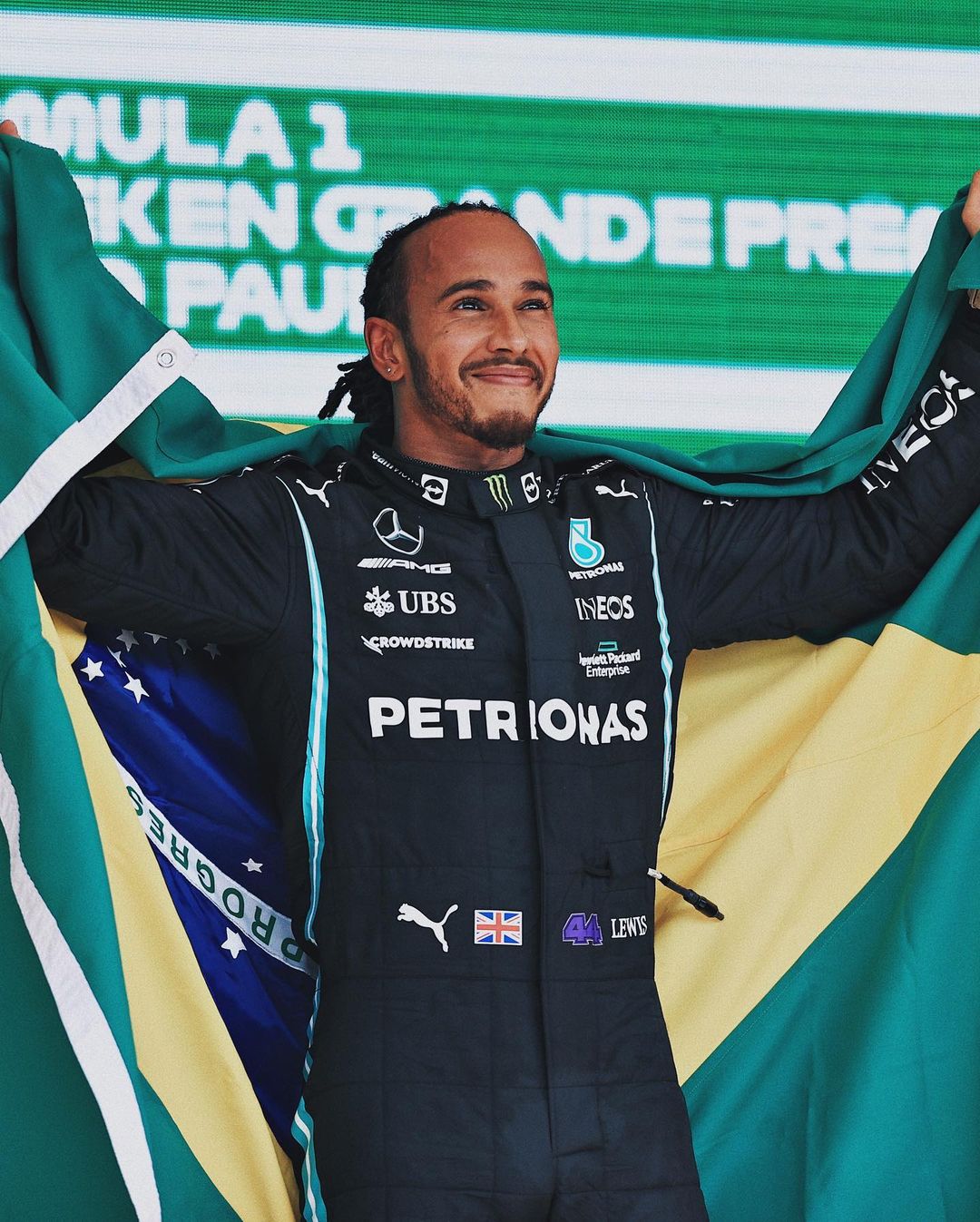 And what's crazier? Well, for three years, he was their young development driver. He owns its 903HP twin-turbo V8 hybrid with a top speed of 225mph in deep blue color.
It is one of Lewis's most expensive cars in the collection and is named 'Hypercar Trinity' in Hamilton's collection.
Pagani Zonda 760 LH
Lewis Hamilton's one of the limited editions among his collection; indeed, the 'LH' stands after his name. Also, he paid $2.1 million for it, powered by a 7.3 liter 750bhp Mercedes V1.
This car accelerates 225mph and features AMG 7.3L V12 Engine. Overall, it is colored purple in and out.
He made a hefty $8.63 (£7 million) profit after selling his rare Pagani Zonda 760 LH supercar for $10.48 million (£8.5 million) on January 2022.
Ferrari LaFerrari
Lewis owns a candy-apple red Ferrari with gloss black accents that cost him $1.2 million (£1 million).
This car generates almost 1,000 hp, can accelerate to 60 mph, and is mostly kept in his Los Angeles residence.
Mercedes AMG Project One
One of Lewis's luxurious collections is the Mercedes Benz AMG GTR, Hamilton's favorite after the Formula One race car.
This purchase cost him around $2.7 million, accelerating up to the top speed of 198 miles per hour.
1967 Ford Mustang Shelby GT500
Hamilton's collection also includes classic purchases like the 1967 Mustang Shelby GT500.
To illustrate, he bought the car in cherry red with black stripes. Hamilton didn't have a review of satisfaction for the car model.
Ferrari LaFerrari Aperta
Of course, Hamilton owns two cars from the brand Ferrari, which he got in his early days.
The F1 racer also bought the ultra-exclusive LaFerrari Apetathe ultra-exclusive LaFerrari Aperta.
Cadillac Escalade
Lewis also owns a Cadillac Escalade, which is undoubtedly popular among celebrities. The car has many rooms and enough luxurious features to keep the occupants comfortable.
Mercedes Benz Maybach S600
Hamilton owns a Maybach S600 for the days when he wants to relax and get chauffeured around.
This car includes massage seats, a premium sound system, and a range-topping entertainment system.
Hamilton's 2015 Mercedes-Maybach S600 luxury sedan was up for sale in 2018 for $142,350 (£ 104,990).
1966 Shelby Cobra 427
This specific car is what Hamilton labels as one of the best purchases and occupies an extraordinary part of his garage.
Can-Am Maverick X3
Hamilton owns an impressive car collection; however, the cheapest yet stands out is the motocross Maverick X3.
He used that car once during the 2017 season's summer break, which he must have used for a recreational session.
A turbocharged inline-six engine powers this buggy and features a top speed limit of 84 mph.
1967 Shelby Cobra 427
Lewis bought the 1966 model in mint condition. Not to mention, the racer had Carroll Shelby examine the car before the purchase.
Mini Cooper
Mini Cooper is Hamilton's foremost purchase which he got back in 2002. It was the first car that he got right after his license.
Contract With Mercedes
According to some sources, it is a rumor that Hamilton's deal with Mercedes offered a $73 million per season extension, which expires at the end of 2023.
Wolff and Hamilton discussed this during the winter break and decided to do so; however, it is yet to be announced officially as Hamilton trains in Antarctica as of the new campaign.
It was reported that a salary of $75 million a season was offered to Hamilton, a raise from his current deal of $48 million.
But, like his existing contract, the new contract does not have a $26 million bonus for winning the World Championship.
If he agreed to a two-year extension, he would be racing even after his 40s, like other racers.
Watches
Lewis Hamilton has a taste in his watches.
Big Pilot Perpetual Calendar Edition
One of Hamilton's exclusive watches is the Big Pilot Perpetual Calendar Edition by IWC Schaffhausen. This watch weighs 140g, is 145mm x 13.5mm, and costs ($1234) £7000.
Additionally, his watch portrays Bordeaux colored dial, a black zirconium oxide ceramic case, and an 18-carat gold dial.
Vacations
As a man with huge earnings, Lewis Hamilton spends a lot of time on great outings and vacations. Often, he shares loads of pictures and videos of his fun and lavish life.
Additionally, he often hangs out with many celebrities and known personalities. Not to mention, Thailand is his top destination for vacations.
Likewise, he visited Antarctica for his birthday celebration in January 2023.
Help And Charity
As a huge personality, Lewis Hamilton faced numerous racial abuse. However, he has always stood strong and, thus, has also been a prominent advocate against racism.
The recent one occurred in 2021, after his great win at Grand Prix. Hamilton has also been a big contributor to the Black Lives Matter movement.
Likewise, he is also involved in several other matters for such movements. He has also stood for Bahrain's human rights abuses and spoke out on the allegations of "sports washing."
Environmental And Animal Rights
In January 2020, Australia faced a bushfire incident that bought a huge environmental crisis.
In addition to that, Lewis Hamilton donated US$500,000 (approximately £383,000) for the very cause.
The F1 racer also proposed swapping animal-derived leather in Mercedes-Benz models. He also stated that he sold his airplane to move forward and reduce carbon neutrality.
Donations
Lewis Hamilton is the global ambassador for Save the Children and the Invictus Games Foundation. He often works to promote educational campaigns and to serve the injured.
In 2020, he also distributed free meals to frontline NHS workers from Neat Burger restaurant.
It was back in the pandemic when he launched the "Kids Eat Free" scheme.
Works With UNICEF
Hamilton has also done and appeared in loads of works alongside UNICEF. Dating back to March 2012, Hamilton traveled to the Philippines for a short film on Manila's street kids and helped raise $6.04 million (£4.9 million) for UNICEF.
The race car driver also went to India and helped fund the newborn care unit and nutrition center. Similarly, he is also the GOAL 4 Ambassador to help provide quality education to the children.
The Lewis Hamilton Foundation
Lewis Hamilton has a charitable foundation he registered in 2008 for donations and charitable causes.
As the foundation's main objective, it focuses on providing support and benefits to children and young people and helps them.
Apart from his foundation, Hamilton personally visits the hospital's sick ones. He also auctioned his kart back in the day and earned over $52,000 (£42,000), which later went for donations.
He has raised $25,251 (£16,411) for the Small Steps Project and even donated €20,000 to vulnerable children.
Overall, he has many charities that he has supported, like the Make-A-Wish Foundation, Comic Relief, Rays of Sunshine, Children in Need, and Stevenage's Keech Hospice Care Children's Service.
Besides Driving
In 2018, Hamilton worked for the film Cars 2, where he voiced an anthropomorphic version.
Likewise, he was also in Cars 3 and was the executive director for The Game Changers. Later, he also featured in Christina Aguilera's song "Pipe."
Business And Investment
The same year, Hamilton also launched his clothing brand named TOMMYXLEWIS alongside American fashion designer Tommy Hilfiger.
Initially, he launched the brand during New York Fashion Week with models Winnie Harlow and Hailey Baldwin.
The next year, Lewis also commenced his line of a restaurant named Neat Burger. This also stood as the foremost vegan line of burgers and even got the 'Best Vegan Restaurant Of The Year awards.
Not to mention, in 2020, Hamilton launched X44 (an all-electric SUV), which is to be used for the off-road racing series Extreme E. Hamilton is also one of a group of high-profile investors for W magazine.
Brand Endorsements And Sponsorships
Like from his career works, Lewis Hamilton also earns a big share from his endorsement works. According to Forbes, his salary from endorsements amounts to $12 million.
Tommy Hilfiger
Lewis Hamilton has signed a long-term deal with the brand Tommy Hilfiger.
Together, they have created the Tommy x Lewis collection, which they first introduced during Milan Fashion Week.
They have created a timeless sportswear collection and even have their label.
Monster Energy Drinks
Furthermore, Hamilton is also sponsored by Monster Energy drinks and, thus, made the '44' energy drinks named after his Mercedes car number.
Puma
Lewis Hamilton features Puma in their men's collection. Their partnership features Hamilton with a fitness collection consisting of Fusefit training shoes, ACE tights & shorts, and a Triblend graphic t-shirt.
Among all their products, the PUMA Mantra Fusefit training shoe is their main focus with perfect grips.
Their tights present dry comfort with good air circulation, while their shorts guarantee the material's elasticity.
IWC
Hamilton partners with Mercedes AMG Petronas and has launched the "Lewis Hamilton" Big Pilot's Watch Perpetual Calendar Edition.
Their watch features a case-back ring of 18-carat with a diameter of 46.5 millimeters.
L'oreal
Lewis signed a deal with L'oreal in 2016 and promoted the Men's Expert range of products.
Bose
Lewis has also signed a deal with Bose. With them, he promotes their products and star in a prank video.
MV Augusta Motorcycle
Hamilton also collaborates with MV Augusta Motorcycle, and together, they have designed LH44 limited-edition motorcycles and stars in their marketing content.
Besides all these brands, Lewis Hamilton also endorses Bell Helmets, Bombardier Recreational Products, Sony, and Vodafone.
He is also the official ambassador of the popular racing game Gran Turismo Sport.
Brief Glance On Lewis Hamilton
As a known fact, Lewis Hamilton is described as the best driver of his generation and often the greatest Formula One driver of all time, with an aggressive driving style and ruthlessness.
He has also gotten into many troubles for being hot-headed at times. However, he is described as "invariably a fierce but fair fighter."
As good as he is with sports, so is he as a person fighting for a load of causes in society.
In 2018, Lewis was named the PETA 'Person of the Year.' Initially, Lewis first started working as a driver in 1998 with McLaren.
First, he appeared in the 2007 Australian Grand Prix and bagged his first win at the 2007 Canadian Grand Prix. Hamilton has appeared in 268 races and has started them all.
As of 2023, Hamilton has maintained 103 wins, 191 podiums, 4405.5 career points, fastest laps, and 103 pole positions.
Quotes
"The way I drive, the way I handle a car, is an expression of my inner feelings."
"I feel like people are expecting me to fail; therefore, I expect myself to win."
"I don't aspire to be like other drivers—I aspire to be unique in my way."
Trivia
One of Lewis Hamilton's favorite artists is Andy Warhol.
Lewis Hamilton had dated the lead singer of the American girl group Pussycat Dolls, Nicole Scherzinger.
Hamilton was fined $500(£288) for "driving in an over-exuberant manner."
Social Media Presence
Lewis Hamilton is available on Instagram and Twitter and is famous. He posts a lot about his life there.
View this post on Instagram
Instagram (@lewishamilton): 31.2 million followers
Twitter (@LewisHamilton): 7.9 million followers
Popularity Graph
Lewis Hamilton is a renowned F1 racer for the Mercedes-AMG Petronas Formula One Team.
The above graph shows Hamilton's popularity over the past twelve months.
Frequently Asked Questions (FAQS)
When was Lewis Hamilton's last win?
Lewis last won in the 2021 Saudi Arabian Grand Prix and became the first driver to surpass 100 pole positions, and 100 race wins.
What type of Helmet does Lewis Hamilton use for race?
Hamilton again chose to wear a yellow helmet design in the 2022 season. He carried a rainbow helmet gracefully at the 2021 Qatar Grand Prix, 2021 Saudi Arabian Grand Prix, and 2021 Abu Dhabi Grand Prix in support of the LGBTQ+ community.
With whom does Lewis Hamilton have rivalries?
Lewis has described his rivalries with Fernando Alonso, Nico Rosberg, and Sebastian Vettel on the racing field.