Winnie Harlow, a popular name in the fashion industry, is a Jamaican-Canadian fashion model and public spokesperson. She rose to fame after participating in America's next top model.
However, she claims that America's Next Top Model had no significant effect on her career.
Since then, Winnie got even more recognition as a fashion model and public spokesperson on skin condition Vitiligo.
Let's know more about her life, career, and how she made her condition a strength.
Some Quick Facts About Winnie
Birth Name
Chantelle Whitney Brown-Young
Nick Name
Winnie Harlow
Birth Date
July 27, 1994
Birth Place
Mississauga, Ontario, Canada
Age
28 Years Old
Height
5'9″ (1.75m)
Weight
58 kg
Nationality
Canadian
Ethnicity
Black ethnicity of Jamaican ancestry
Religion
Christianity
Horoscope
Leo
Active Years
From 2014 to Present
Profession
Model, Spokesperson
Agency

CAA (Los Angeles)
Women Management (Paris, Milan)
The Squad (London)

Eye Color
Dark Brown
Hair Color
Black
Net Worth
$3 million approx
Father's Name
Windsor Young
Mother's Name
Lisa Brown
Siblings
2; Christina Harlow
Marital Status
Unmarried
Affairs
2; Wiz Khalifa (2019)
Kyle Kuzma (2020-21)
Social Media
Instagram, Twitter, Facebook
Merch
Poster, 2021-2022 Calender
Last Update
January 2023
Winnie Harlow | Early Life, Family
Winnie Harlow, full name Chantelle Whitney Brown-Young, was born on July 27, 1994, in Mississauga, Ontario, Canada. Harlow was born Chantelle Brown-Young to Lisa Brown and Windsor Young.
She is of Jamaican ancestry. She has two sisters; one is named Christina Harlow.
While others had normal early life but her life was not easy. As at the age of 4, she was diagnosed with a skin condition called Vitiligo.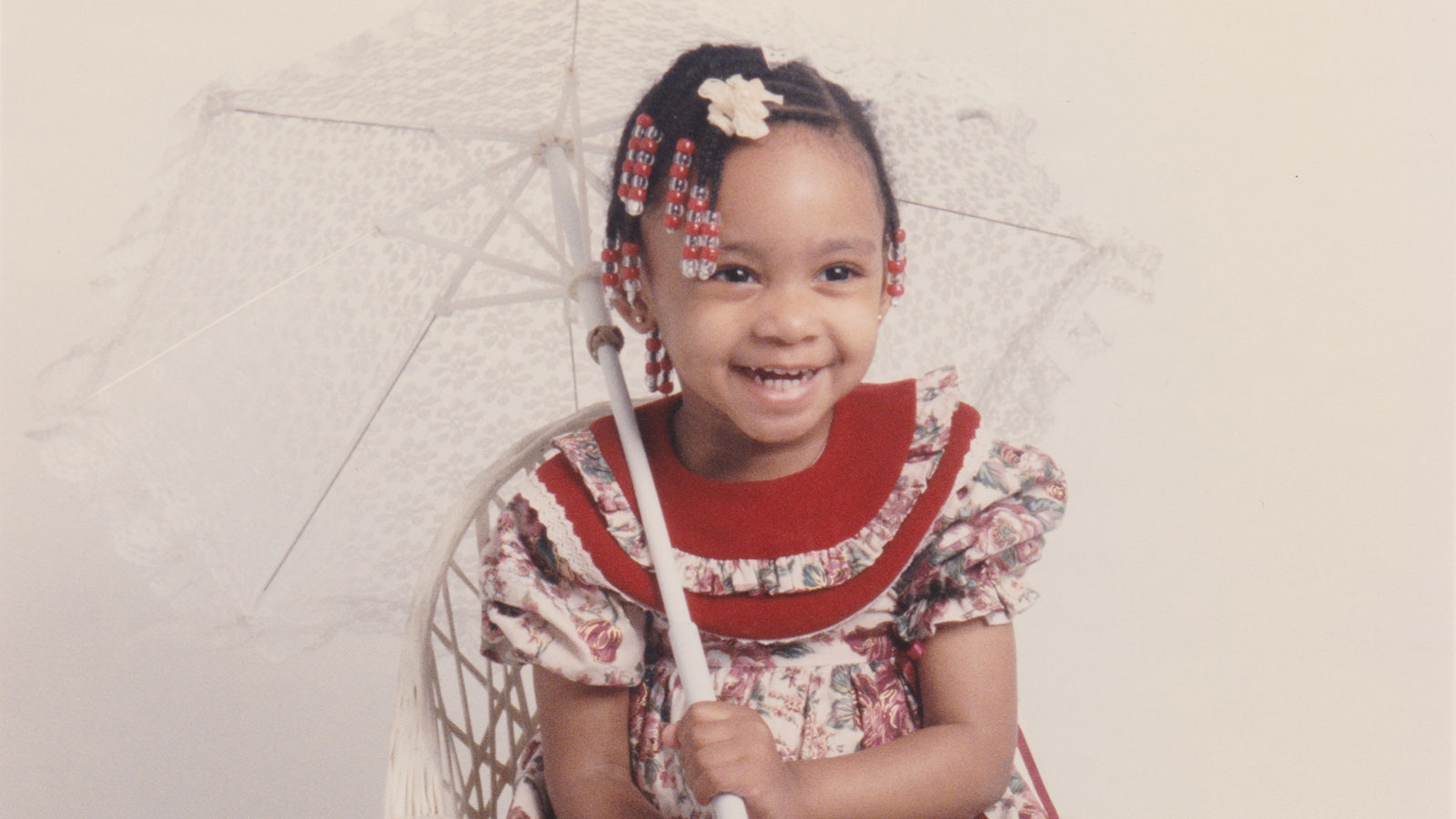 Vitiligo is characterized by depigmentation of portions of the skin.
Due to her skin condition, she became the victim of bullying by other children and was called a cow, zebra, and other slurs.
The verbal harassment made her change schools and even dropped out many times.
Subsequently, the harassment led her to consider committing suicide when she was 16 years old.
But she stayed strong, and now she is an inspiration to many. All her hardships and struggles are paying off now as she has become one of the top models in the world of Fashion.
The Story Behind her Nickname
Winnie Harlow is Harlow's nickname, and there is a story behind how she got the name.
Her first name Winnie came from "Winnie, the Pooh," which she was a fan of while growing up.
In Harlow's words, "The name came as a joke with some friends. We were on the phone with some boys, I grabbed the phone from one of my girls and was like, 'Don't give my friends attitude!'"
Harlow added, "And the boys asked, 'Who is this? I looked over, my friend was wearing a Winnie the Pooh T-shirt, so I said my name was Winnie."
When she started working, she felt the name natural and hence continued to use the name.
Talking about her second name. Harlow came from Jean Harlow. She is a big fan of Marilyn Monroe fan. But she didn't want to use Monroe because she felt that it was cheesy. Hence, she used Harlow from Jean Harlow, who was one of Marilyn's really big career inspirations.
Winnie Harlow | Dating History
Harlow was spotted with American rapper, actor, and host Nick Cannon in September 2015.
Winnie was on a dinner date with Nick at Mr. Chow's restaurant. According to the source, she was dating him at the time. But the relationship never became public.
Then, she dated English formula 1 driver Lewis Hamilton. But the relation didn't work out, and both parted ways shortly after.
She also dated popular American singer, songwriter, rapper, and actor Wiz Khalifa.
The model and the rapper were seen as a couple for the first time at Victoria's Secret Fashion Show in 2018. But their relationship also broke in 2019.
Since then, she dated basketball player Kyle Kuzma. The relationship started after power guard Kyle slid into Harlow's DM. Soon they went public with their love in March 2020.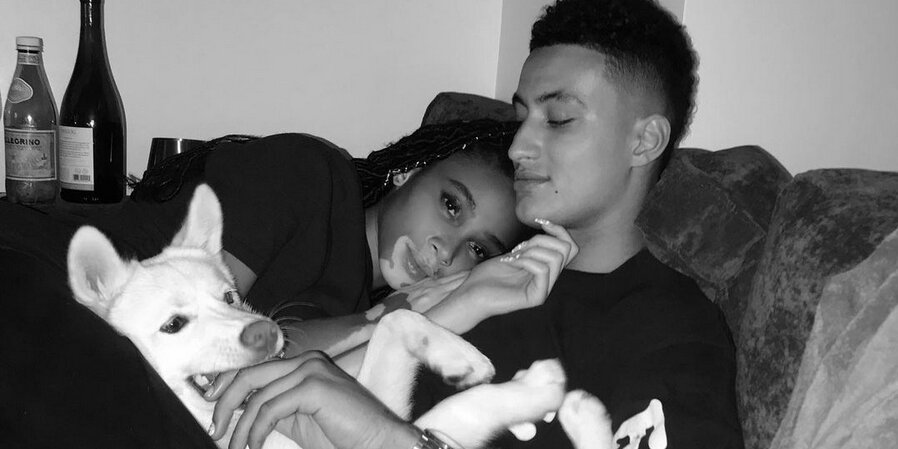 However, the relationship didn't last, and they recently broke up in August 2021, a little over a year of dating.
According to the source, the breakup was completely amicable, and both remained friends with each other after the split.
Modeling (Early Career)
Before starting her professional modeling career, Harlow first worked on Shannon Boodram's YouTube music video "Natural me" in 2013.
Then she participated in the 21st cycle of America's Next top model. She was found by America's Next top model host Tyra Bank on Instagram.
Harlow then went on to become one of the finalists on the show. She finished sixth on the show. Additionally, she became the first Canadian to be cast on the show.
While on the show, she gathered lots of attention from people from the different luxurious brands all across the world.
Professional Career
Harlow's first project after elimination from America's Next Top Model was modeling for Spanish Clothing Brand Desigual along with the brand's representative.
In 2015, she worked with famous brand Ashish for London Fashion Week. In the same year, she modeled for fashion magazines i-D and Dazed and also for the website Showstudio.com.
Harlow also modeled for Italian brand Diesel for its spring/summer 2015 campaign. Subsequently, she modeled for both Spanish and Italian editions of popular Glamour magazine.
Similarly, got featured in the August/September issue of Complex magazine in the same year, 2015.
She didn't stop there and went on to feature in the August issue of Cosmopolitan. In the same month, Vogue Italia's website featured Harlow for a photo shoot along with an interview.
Continuing, Harlow shot the cover of Ebony magazine and accompanied editorial spread in the September issue.
She appeared alongside former America's Next Top Model contestant Fatima Siad for the September issue.
The next year, 2016, she was featured in a commercial for Sprite and a campaign for Swarovski.
She achieved another success when she was chosen as one of BBC'S 100 Women in the same year, 2016.
For the years 2016 and 2017, she got nominated for the Teen Choice Award for Choice Model. Also, in 2017, she won Glamour's Editors' Award.
More Success:
In 2018, she modeled at the Victoria's Secret Fashion Show, one of the biggest fashion shows, and also attended Met Gala for the first time.
Winnie took another new step and entered the cosmetic world. She collaborated with Kim Kardashian for the KKW X Winnie collection. The collection featured a 12-pan eyeshadow palette, a highlighter duo, three lip glosses in 2019.
She soon landed another big project with Steven Madden in the same year. Harlow also announced her collaboration with Puma for a high fashion clothing line called forever Luxe.
She paired up with K-pop boyband GOT7's Mark Tuan L'Officiel Philippines June 2021 issue.
Similarly, Harlow walked for runways in the biggest fashion week like Paris and Milan.
Likewise, she appeared in advertising campaigns for Fendi, Marc Jacobs, Tommy Hilfiger, Desigual, Steve Madden, Nike, Puma, Mac, and many more.
Public Spokesperson
Harlow suffers from a Vitiligo skin condition that made her victim of bullying. Despite that, she used that as her strength rather than a weakness and has been open about Vitiligo.
In 2011, Harlow posted a video titled "Vitiligo: A Skin Condition, not a life changer" on Youtube. She talked about the condition and answered questions regarding her life with Vitiligo.
Harlow also openly spoke about the condition and her experience in a TEDx presentation in 2014.
She was awarded the "Role Model" award for her efforts at the Portuguese GQ Men of the year event in 2015.
Her imperfections due to her skin condition became her strength, and now she works to inspire people who are suffering from the same condition. Harlow has proved that all imperfections can be a strength.
Subsequently, she was invited to wave the chequered flag, which signifies the end of the race at the 2018 Canadian Grand Prix.
Other Works:
Besides Modelling for fashion brands and being a spokesperson, Harlow has also appeared in music videos for artists like JMSN's "The one," Eminem's "Guts Over Fear" in 2014.
Likewise, she also appeared in The Black Eyed Peas' "Where's the Love" in 2016 and Calvin Harris's "Promises" in 2018.
She also cameoed for Queen Beyonce in her album "Lemonade" in 2016 and appeared in the video of Lilly Singh on YouTube named "Three Girls and one Elevator."
Harlow appeared as a Guest in many shows like Good Morning America in 2018, The Tonight Show Starring Jimmy Fallon, The Ellen DeGeneres Show in 2019.
Likewise, she made an appearance on Rupauls Drag Race and in a show called Legendary in an episode named Capes and tights, all in 2020.
In 2021, she appeared in the show Making the Cut for season 2.
Winnie Harlow | Net Worth
Harlow is now one of the famous models in the world. She is one of the busy models, working on projects after projects for different brands and artists.
Hence, with so many projects on hand, she has earned a lot of fortune.
According to the source, her net worth is about $3 million.
The model gets a lot of money from various endorsements, sponsorships, and campaigns. Half of her income solely comes from her modeling career.
However, her actual total income is still unknown. The way her successes are growing for sure, there will be more rise in her fortune in upcoming years.
Winnie Harlow | Social Media
This 28-year model and spokesperson indeed have lots of admirers and fans all around the globe.
Hence, talking about her social media, she is very active on Instagram.
Her Instagram, winnieharlow, handle has reached 9.1 million followers, and she is following about 1.7k people.
She is also active on Twitter @winnieharlow, where she has 101k followers. Harlow also had a Facebook page called Winnie Harlow, where she has 1.2 million followers.
She also has a website called officialwinnieharlow.com.
(Information mentioned above is as of 2021)
Frequently Asked Questions (FAQs)
Is Winnie black or white?
Winnie is black of Jamaican ancestry. Some portions of her skin are white due to a skin condition called vitiligo.
How did Kyle and Winnie meet?
According to TMZ, Lakers forward Kyle met Winnie at a Fashion Week party in September 2019. They started dating after Kyle sent him DM on Instagram.