June, the pride month, is here. The world surely has progressed a lot in the past few decades when cherishing the personality one embodies. The LGBTQ community is getting stronger every other day, and WWE wrestlers are no exception.
We want to applaud and show absolute respect to each of our LGBT friends.
This is the 21st century, and you have all the right to live your life just the way you want unless it's illegal—more power to our LGBTQ friends and all those in the questioning phase.
Now, let's talk about the current WWE stars who are proud to be a part of LGBTQ. World Wrestling Entertainment (WWE), being the biggest wrestling company globally, has been open to people of all sexual orientations and gender identity.
LGBTQ wrestlers are indeed utilizing the platform of WWE to leave a positive influence on their audiences which is in millions.
Many LGBTQ wrestlers have been shinning in the WWE. Today, we will be talking about 5 current WWE stars who are proud to be LGBTQ.
5 current WWE Stars who are proud to be LGBTQ
We have firstly given a brief background of the wrestlers' careers. We have then discussed all available information regarding how they came out initially and how they live their socio-personal and professional life.
5. Tegan Nox
Steffanie Rhiannon Newell, popularly known by her ring name Tegan Nox, is a Welsh professional wrestler. She signed a contract with WWE in April 2017.
Likewise, Nox has wrestled for the British independent circuits before WWE.
Currently, i.e., June 2021, Newell is inactive because of an ACL injury. However, that clearly does not make her any less of a wrestler. Tegan Nox, with her step-up knee strike, never fails to shine inside the ring.
The victory is not the only determinant of how good a wrestler is. Tegan Nox may not always win the match, but her fierce styles in the feuds are indeed a treat to watch.
Now, on to the main topic, Tegan Nox is a bisexual. She came out in July 2020 to the world via an Instagram post.
There, she posted a picture with her beautiful girlfriend, Sierra St. Pierre. Before this, Nox was in a relationship with New Zealand-based wrestler Travis Banks for a brief period.
Regarding her decision of coming out, this is what she has to say:
"My life has always been a 'don't ask, don't tell' situation, but I feel like it was the right time, especially when you've found the right one you're in love with. It was the right time to do that."
Along with her confession, Nox also talked about the media response and support she got.
"The reaction has been great. There are a few people who obviously don't agree with that, but 99 percent of the reactions have been positive."
To this, Tegan further added,
"I've got texts coming through from so many colleagues and friends. It was nice. It's great to see that there are so many nice people in the world."
Moreover, Tegan Nox also stated that her fellow LGBTQ wrestler Sonya Deville helped her bring the decision to the public. So now, let's dive deep into Deville's life.
You might be interested in reading: The 20 Richest NFL Players in the World >>
4. Sonya Deville
Daria Rae Berenato, popularly known by her ring name Sonya Deville is an American wrestler and a mixed martial artist. She has been associated with the WWE since 2015.
Berenato currently appears on the SmackDown and Raw brands. She is the assistant of SmackDown's on-screen authority figure Adam Pearce.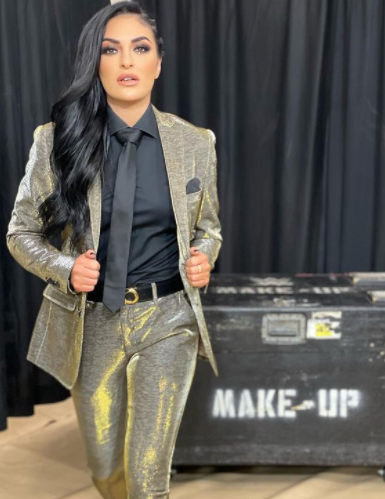 Sonya Deville first tasted fame with WWE Tough Enough, then transitioning to many other ventures. She was ranked at number 52 in the top 100 female wrestlers published by Pro Wrestling Illustrated (PWI) in 2020.
She is also a part of the WWE video game, debuting in WWE 2K19 and appearing in WWE 2K20 and WWE 2K Battlegrounds.
LGBTQ Wrestlers in WWE
Apart from the WWE glam, Sonya Deville is a lesbian. In fact, she happens to be the first female WWE wrestler to have opened up as a member of the LGBTQ community. She proudly presents herself as one.
She came out in an episode of the WWE's reality competition series named Tough Enough in 2015. Since then, she has been inspiring, motivating, and also helping fellow LGBTQ wrestlers come out.
Deville's rainbow-clad gear at WrestleMania 34 in 2018 was much loved and appreciated. She was also a part of WWE Total Divas, showcasing the positive picture of same-sex relationships.
In an interview with The New York Post, Deville told about how she feels for being the undeclared-ambassador for the LGBTQ people in WWE:
"It's a very gratifying and fulfilling thing for me because I was on the other side of the coin five, six years ago looking up to people on television, feeling comfort in having allies that represented me on media and TV and film and entertainment.
To be that for the next generation and for the youth who might not be comfortable with who they are, it's super relatable for me."
Deville is hopeful that WWE will give more exposure to the LGBTQ community. She expects to see the storylines with same-sex relationships in the years to come.
Here's a video of Sonya Deville filing her rainbow flag with pride float >>
3. Jake Atlas
Kenny Marquez, popularly known by his ring name Jake Atlas is a professional wrestler. The American once used to be a gymnast.
He has been associated with the WWE since 2017. He currently performs on NXT brands and 205 Live.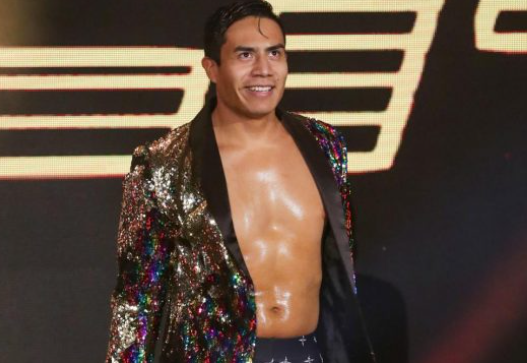 Before WWE, he was very popular in independent circuits like Gold Rush Pro Wrestling, Empire Wrestling Federation, All Pro Wrestling (APW), Baja Star's USA, etc.
He is a one-time APW Heavyweight Champion, APW Universal Heavyweight Championship, PCW ULTRA Light Heavyweight Championship, and a one-time SBW Championship.
He first appeared close to WWE unsigned on an episode of Celebrity Undercover Boss with Stephanie McMahon, WWE's Chief Brand Manager.
"I know this is wrong, but I'm gay."
Jake Atlas is openly gay and proud. He discussed it with McMahon on the same episode of Celebrity Undercover Boss.
In fact, he is the first gay man to have opened up about his sexuality in the sport. He also spoke about how he had been planning to say that for almost 10 years.
He remembers contemplating if becoming a gay and a wrestler or even a family member was compatible.
Kenny Marquez came out at the age of 15 first in front of his mom. He knew that he was gay and not bisexual.
Hence, he directly uttered the word gay. He remembers crying at that moment and saying, 'I know this is wrong, but I'm gay.'
Most communities do no regard homosexuals as something regular. Instead, they tend to impose heterosexuality, and Marquez coming from the same upbringing, regarded being gay as something of a sin.
Moreover, the response from his mother was not in his favor. On the contrary, she cried of disappointment and linked him being gay with religion.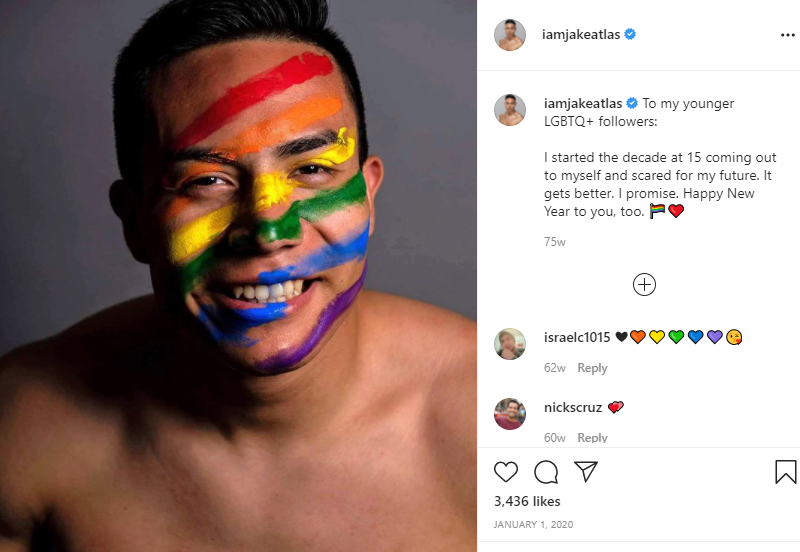 Marquez first came out through Twitter and received a mixed response. However, he is now educating his mother about sexual orientations and gender identities and teaching her the art of acceptance.
He has good relation with his fellow LGBTW wrestler Sonya Deville. As a result, they have been able to understand each other and strengthen their bond.
Marquez describes their bond as something like, 'I have your back, and you have my back.'
Stephanie McMahon Bio: Early Life, Family, Career & Achievements
2. Mercedes Martinez
Jazmin Benitez, popularly known by her ring name Mercedes Martinez is a professional wrestler from the United States. She is currently associated with the WWE, fighting for the NXT brand.
She fought for several independent promotions, including Full Impact Pro (FIP), World Xtreme Wrestling (WXW), Women Superstars Uncensored (WSU), and Rise Wrestling.
Benitez has several victories in these promotions. She became the WSU Champion thrice, Shimmer Champion twice, and Shimmer Tag Team Champion once.
She began her wrestling career at WWE in July 2017 with the Mae Young Classic tournament.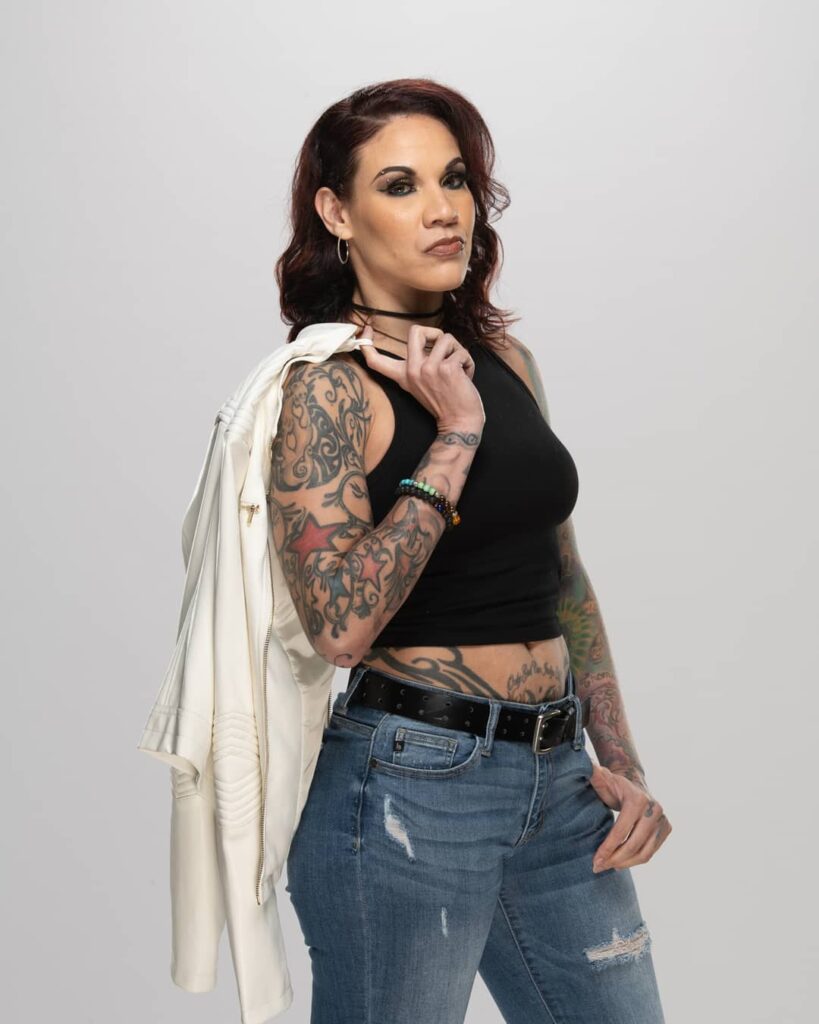 Benitez then took a break from WWE and again returned in January 2020. This time she signed a contract with WWE and got reported to the Performance Center.
A Proud Lesbian
Mercedes Martinez opened up about being a lesbian in an interview with Now This in July 2019.
She is proudly a lesbian; however, she is married to American film director Chris Weitz and has a son.
This might sound a little overwhelming to some of us, but it is completely common. People can discover their real selves much later in life, and the same thing happened to Benitez.
More power to Mercedes for being able to move on from the questioning phase and discovering herself.
1. Shayna Baszler
The American professional wrestler Shayna Andrea Baszler is currently signed to WWE. Shayna performs for the Raw brand. She is also a former mixed martial artist.
Baszler began her professional wrestling career fighting for various independent circuits. She then got associated with the WWE in July 2017 with the Mae Young Classic.
She, in fact, defeated one of her fellow LGBTQ WWE wrestlers, Mercedes Martinez, in the route to the final of her very first WWE feud.
Baszler made her debut with the NXT in August 2017 at a house show. She then had her televised debut in December of the same year.
She became the record-tying two-time WWE Women's Tag Team Champion along with Nia Jax in January 2021. However, the duo later lost the titles to Natalya and Tamina Snuka.
MMA Girl
Baszler is an MMA girl as well, receiving training from former UFC fighter Josh Barnett. However, she got released from the UFC as she sighted more towards wrestling.
Moreover, Shayna Baszler is bisexual. She revealed that she was in relationships with both males and females in the past in a podcast in 2013.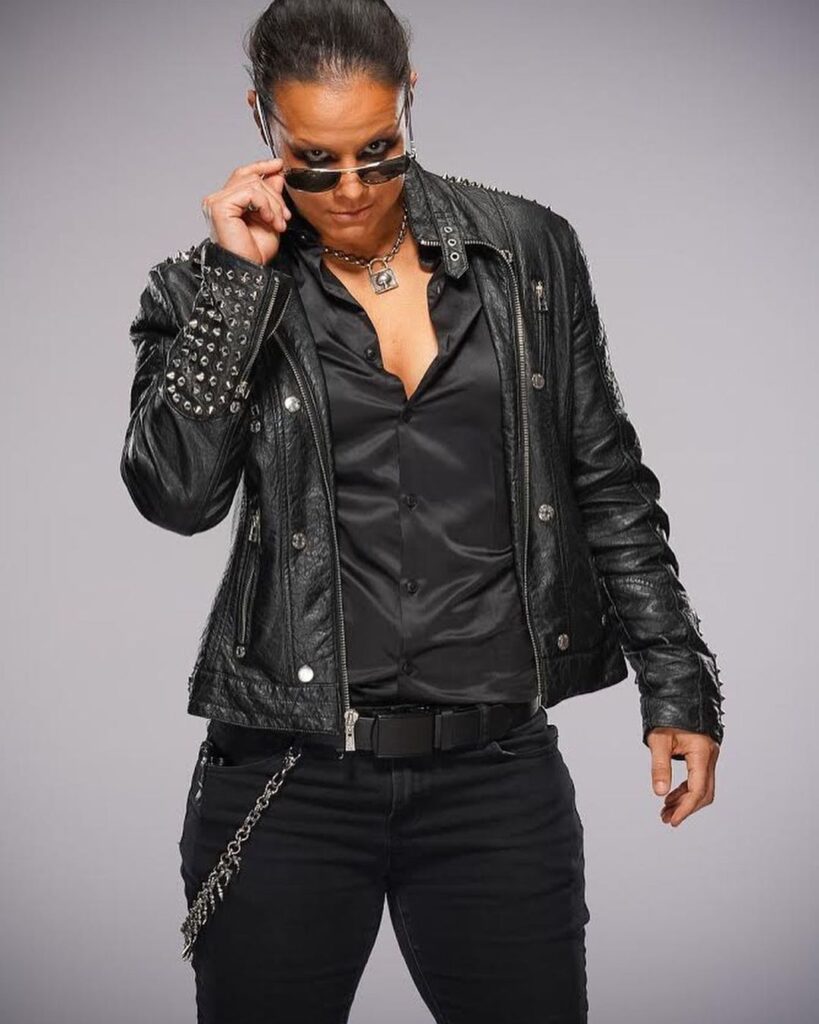 However, not much is known about Baszler's love life as of now.
Here we end the list of current WWE stars who are proud to be LGBTQ. You might also be interested in reading: Top 20 Richest Boxers in the World 2021 >>
Summary
We have listed the names of 5 current WWE wrestlers who are proud to be LGBTQ below:
Shayna Bazler
Mercedes Martinez
Jake Atlas
Sonya Deville
Tegan Nox
What's your thought on these WWE stars? Whose name did we miss? Make sure to comment!