A hard-working woman is fierce, bold, and unstoppable. Lieke Martens, a Dutch footballer, dreams for any female who wishes to make a big name in football.
She is a midfielder for the FC Barcelona Femeni. She has also played for the Netherlands National Women's Football team.
Lieke Martens was honored with the Union of European Football Association (UEFA) Women's Player of the Year and Fédération Internationale de Football Association (FIFA) Women's Player of the Year title in 2017.
Today, we will talk about Lieke Martens without excluding anything significant that has ever happened in her personal and professional life.
Quick Facts about Lieke Martens
Full name
Lieke Elisabeth Petronella Martens
Popular As
Lieke Martens
Birthdate
December 16, 1992
Birthplace
Bergen, Limburg, Netherlands
Religion
Christian
Nationality
Dutch
Horoscope
Sagittarius
Father's name
Berten Thea Martens
Mother's name
Not Known
Siblings
3 (a sister and two brothers)
Sibling's name
Mieke Martins

Sjoerd Martens

Jelle Martens

Age
30 Years Old
Height
5 feet, 7 inches (170 cm)
Eye color
Dark Brown
Hair status
Light Brown
Married or not
Not married
Relationship status
Committed
Boyfriend
Benjamin Van Leer (also a footballer)
Children
None
Profession
Football Player
Position
Midfielder / Forward
Current affiliation
Primera Division (Women)
Plays for
FC Barcelona Femini
Former Affiliations
Vrouwen Eredivisie, Belgian First Division A, German Bundesliga, and Damallsvenskan.
Former Teams
SC Heerenveen, VVV-Venlo, Standard Liège, FCR 2001 Duisburg, Kopparbergs/Göteborg, Vittsjö GIK, and FC Rosengård.
Jersey no.
22 in FC Barcelona Femini

11 in Netherlands Women's National Football team

Awards and Honors
UEFA Women's Player of the Year Award in 2017

The Best FIFA Women's Player in 2017

UEFA Women's Euro 2017 – Player of the Tournament, etc.

(Scroll to see other awards and honors received by Martens.)

Salary
of €180,000 ($213,951.20) annually
Net worth
Around $1 million (€ 841105)
Social Media Presence
Facebook, Instagram, Twitter
Merch
Hardcover, Jersey
Endorsements
Nike, Memorabilia Deal with Icons.com, etc.
Last Update
June, 2023
Lieke Martens – Early Life and Family
Lieke Martens was born on December 16, 1962, in Bergen, Limburg, Netherlands. She was born to her father, Berten Thea Martens. We could not find the name of her mother.
She has a sister, Mieke Martens, and two brothers, Sjoerd Martens and Jelle Martens.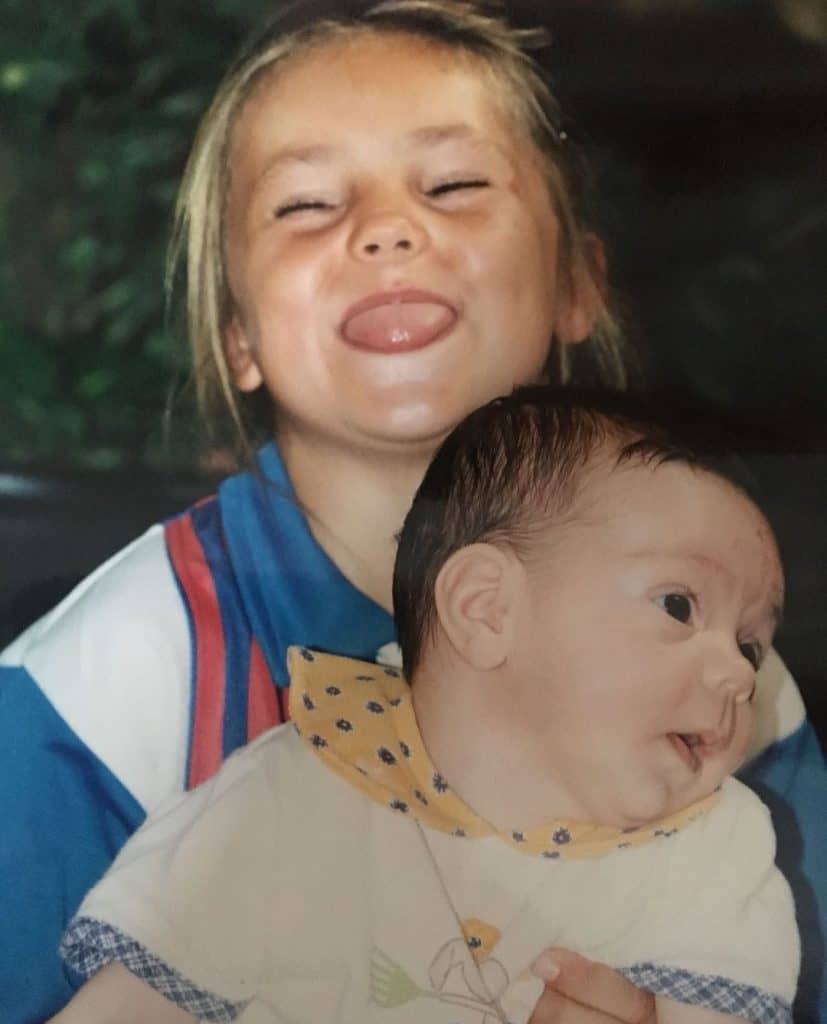 She grew up in a little village in the Netherlands, Bergen. It lies on the border of Germany and has a population of just a few thousand people.
Women's football was not a big thing, even in cities back then. In fact, they did not exist for the people residing in the villages.
Lieke remembers the little girl that she was, always excited and eager to play football.
But she didn't even have a role model owing to the lack of female representation in football back then. She didn't know that the Dutch Women Football team existed.
Hence, she gave a different direction to her dreams. She wanted to play for her favorite club in Holland, Ajax. It might sound a little surprising, but she wished to play for the men's football team.
You might be interested in reading: Lindsey Horan Bio: Soccer Career, Family, Net Worth & Wiki.
The Tiny Little Steps
Lieke Martens played football fangirling over Ronaldinho, Cristiano Ronaldo, and Lionel Messi. She remembers her mother taking her to watch her brothers play football. She could not restrict herself from the ball when she was not even four.
38 Inspiring Lionel Messi Quotes
She used to carry a little ball and roam around the village. The villagers used to recognize her as the little girl with the little ball.
She recalls coming back home from school at three o'clock and joining her brothers and friends to play football. Meanwhile, her friends would play with their Barbie.
The older boys always let her join in. They used to practice and have fun. There were times where she played alone with her beloved ball. It was the only companion she ever needed.
She trained and practiced with her father. He coached her for three-four years.
In fact, she played alongside the boys. She knew the societal standards that would say how girls couldn't play football with boys.
Instead of looking for girls-only clubs, which were very less back then, she was proud and happy to play for a club that wanted her. The villagers even recognized her as the only girl that played football with the boys.
You might also be interested in reading: Sterling Sharpe Bio: Career, Family, Injury, Net Worth & Wiki.
The Fight of Being a Female
Lieke Martens heard a lot of negative comments. The girl on the pitch was always questioned even before the game started. People had a preconceived notion about how she would not play well.
She agrees that a male body is a lot stronger than a female body. The boys that she played with were faster than her. The community was not used to seeing a little girl running alongside the boys. People were hesitant to watch her play.
Nonetheless, Martens is glad that she played with the boys until she was 16. She believes that she would not have been this good if she had not played with the guys.
Every time her team won, the guys used to come together with a high-five. They then celebrated in the locker room. Martens used to hear them celebrating and singing while showering in a different room.
The whole incident taught her to keep fighting for her dream, even when she was alone.
Besides, there were days when she used to question herself about the path she was walking on. She knew that the Ajax Men's team would not give her everything that she had dreamt of.
Then, the little girl kicking the football in the swarm of boys got selected in the Netherlands Under-19 National Football team.
Ronaldinho Net Worth: 2020, Career, Bio, House, Cars, Lifestyle>>
Lieke Martens – International Football Career
Martens was fifteen when she first got selected in the under-19 women's football team. She represented the Netherlands in the 2019 Under-19 European Championship.
She stood up as the top scorer in the tournament. Martens tied at four goals with German footballer Turid Knaak.
She then got selected to play for the senior national team. Her first game as a senior team player was a friendly match against China in August 2011.
The Netherlands national team coach, Roger Rejinars, selected Martens in the Netherlands squad for the 2013 UEFA Women's European Championship in Sweden in June 2013.
In fact, Martens recorded the Netherlands' first-ever World Cup goal at the 2015 FIFA Women's World Cup in Canada.
Further, she registered three goals in The Netherlands' victorious 2017 UEFA Women's European campaign.
Martens got included in the 2017 UEFA Team of the Tournament based on her performances in the match. She also received the Bronze Boot (third top scorer) and the Golden Ball (best player of the tournament).
Similarly, she was picked in the final squad for the 2019 FIFA Women's World Cup in France. Her large toe was injured at that time.
Nonetheless, she scored goals for the Netherlands in a 2–1 victory over Japan in 16.
The issue with Foot (Injury)
Martens was bothered by her foot injury, which forced her to take off at half-time in her team's semi-final victory over Sweden in 2019.
The problem arose when her teammate Jill Roord stepped on her toe while they were celebrating Martens' late winner in the last-16 victory against Japan.
Martens could not train before facing off against Italy and still competed for 90 minutes. However, she withdrew at halftime as her pain worsened.
Lieke Martens – Club Career
Martens has played for a few clubs in her career.
2009 – 2011
She first played for SC Heerenveen of the Vrouwen Eredivisie. Vrouwen Eredivisie is the Netherlands-based highest professional women's football league. She was associated with the SC Heerenveen in the years 2009 and 2010.
She then represented the VVV-Venlo of the Vrouwen Eredivisie. Martens played for them in the years 2010 and 2011.
Similarly, she played for the Standard Liège of the Belgian First Division A in 2011 and 2012. Belgian First Division A or Belgian Pro League is the premium football league for the association football leagues in Belgium.
Lieke Martens recorded two goals in her first official match with the StandardLiège. Consequently, she won her first major title, BeNe Super Cup, which was newly founded then.
Colt Brennan BioStat, Net Worth, Car Accident, Football>>
2012 – 2015
Martens then got associated with the FCR 2001 Duisburg of the German Bundesliga from 2012 to 2014. German Bundesliga is a Germany-based professional football league.
She then signed with the Kopparbergs/Göteborg of the Damallsvenskan ahead of the 2014 season. Damallsvenskan is the highest division of the women's football league in Sweden.
Martens debuted vigorously against Vittsjö GIK. She is a right-footed player; however, she managed to play on the left-wing.
Swedish football manager and coach Stefan Rehn praised Martens' technique in the game. He also applauded her understanding with compatriot center forward Manon Melis.
Martens then left Götebort and transferred to FC Rosengård of the Damallsvenskan on a one-year contract. The transition announcement was made in November 2015.
FC Barcelona Feminí
Lieke Martens signed with FC Barcelona in July 2017. She was more than glad to play for the team with her idols, Ronaldinho and Messi, in the men's unit.
She debuted for FC Barcelona as a substitute in a 9–0 victory against Zaragoza CCF. Martens recorded her first goal in a 10–0 win over Santa Teresa.
Martens contributed to leading FC Barcelona to the final of the Union of European Football Associations (UEFA) Women's Champions League.
However, FC Barcelona had a 4-1 loss against Olympique Lyonnais on May 18, 2017, in Budapest. It was Martens' second season with the team.
You can see Martens' career statistics on the website of Flash Score.
Lieke Martens – Awards and Honors
Lieke Martens is considered one of the best women football players for a reason. She has been honored with several titles and awards. The list is long already, and we believe that the best for Martens is yet to come.
Clubs
Martens won the BeNe Super Cup in 2011 for the Standard Liège. She then won the Svenska Cupen in 2015–16 for FC Rosengård.
Similarly, she won the Svenska Supercupen in 2016, also for FC Rosengård.
Further, she won Copa de la Reina de Fútbol in 2018 for FC Barcelona Femení . Also, she is the winner of Copa Catalunya for FC Barcelona in the years 2017, 2018, and 2019.
International
Martens and her team brought a triumph for the Netherlands in the 2017 UEFA Women's Championship. The Netherlands also won the Algarve Cup in 2018, having Martens by their side.
Martens also received various titles as an individual player in the international leagues.
Some of which are: UEFA Women's Player of the Year Award in 2017, The Best FIFA Women's Player in 2017, FIFPro World XI in 2017, UEFA Women's Euro 2017 – Player of the Tournament, and UEFA Women's Euro 2017 – UEFA Team of the Tournament.
Further, she was enlisted as the 100 Best Female Footballers in The World in 2017.
Lieke Martens – Boyfriend
Martens is romantically involved with Benjamin Van Leer.
Benjamin Van Leer is also a Dutch professional footballer. He plays as a goalkeeper for Sparta Rotterdam of the Eredivisie.
You can read a summarized version of Marten's biography on the website of FC Barcelona.
Lieke Martens – More Insights on Barcelona's talented footballer
Language
Martens, being Dutch, speaks the Dutch language fluently. She is also good at English.
Fame
Martens is the first female footballer to have been on the poster of Camp Nou. The Dutch powerhouse is making her people and also the women all around the world proud.
Endorsements
Martens has been involved in endorsement deals with several big brands, including Nike. She has also signed a Memorabilia Deal with Icons.com.
Lieke Martens – Salary and Net Worth
Martens earns a salary of €180,000 ($213,951.20) annually from FC Barcelona Femení. It was reportedly decided in her contract with the team.
Lieke Martens' net worth is estimated to be around $1 million (€ 841105).
She lives a decent life in her late 20s with a self-earned income.
Visit Lieke Martens – Wikipedia to stay updated on Martens' life happenings.
Lieke Martens – Social Media Presence
Martens is often seen sharing her special moments on social media with her fans and well-wishers.
Common Queries about Lieke Martens
What does Lieke Martens have to do with Lionel Messi?
Lieke Martens regards Lionel Messi as the best player in FC Barcelona and the entire world.
She had the opportunity to travel with Lionel Messi to receive the UEFA Women's player of the year award. She recalls the moment with a happy heart, regarding it as one of the best days in her life.
However, she could not talk to him properly, owing to the language barrier. Martens cannot speak Spanish, and Leo Messi is not that fluent in English.
38 Inspiring Lionel Messi Quotes
What does Lieke Martens Have to do with Cristiano Ronaldo?
Lieke Martens and Cristiano Ronaldo won the UEFA Players of the Year Award in the year 2017.
They received the award in an extraordinary ceremony in Monaco. The award was presented based on the player's performances in the 2016/17 season in competitions, both domestic and international, and at the club and national team levels.
What does Lieke Martens have to say about Ronaldinho?
Lieke Martens has always been a Barca fan. Ronaldinho is her biggest idol.
She says Ronaldinho had long hair like her and great dribbles; She loved him; He was technical and made many goals.
Ronaldinho Net Worth: 2020, Career, Bio, House, Cars, Lifestyle>>