The parents of up-and-coming soccer player Luca Koleosho have wholeheartedly supported him, from moving to a different continent at a young age to all the hardships that came with it.
Luca Koleosho is currently making headlines for his performance in the Premier League. The teenager surely looks like the real deal.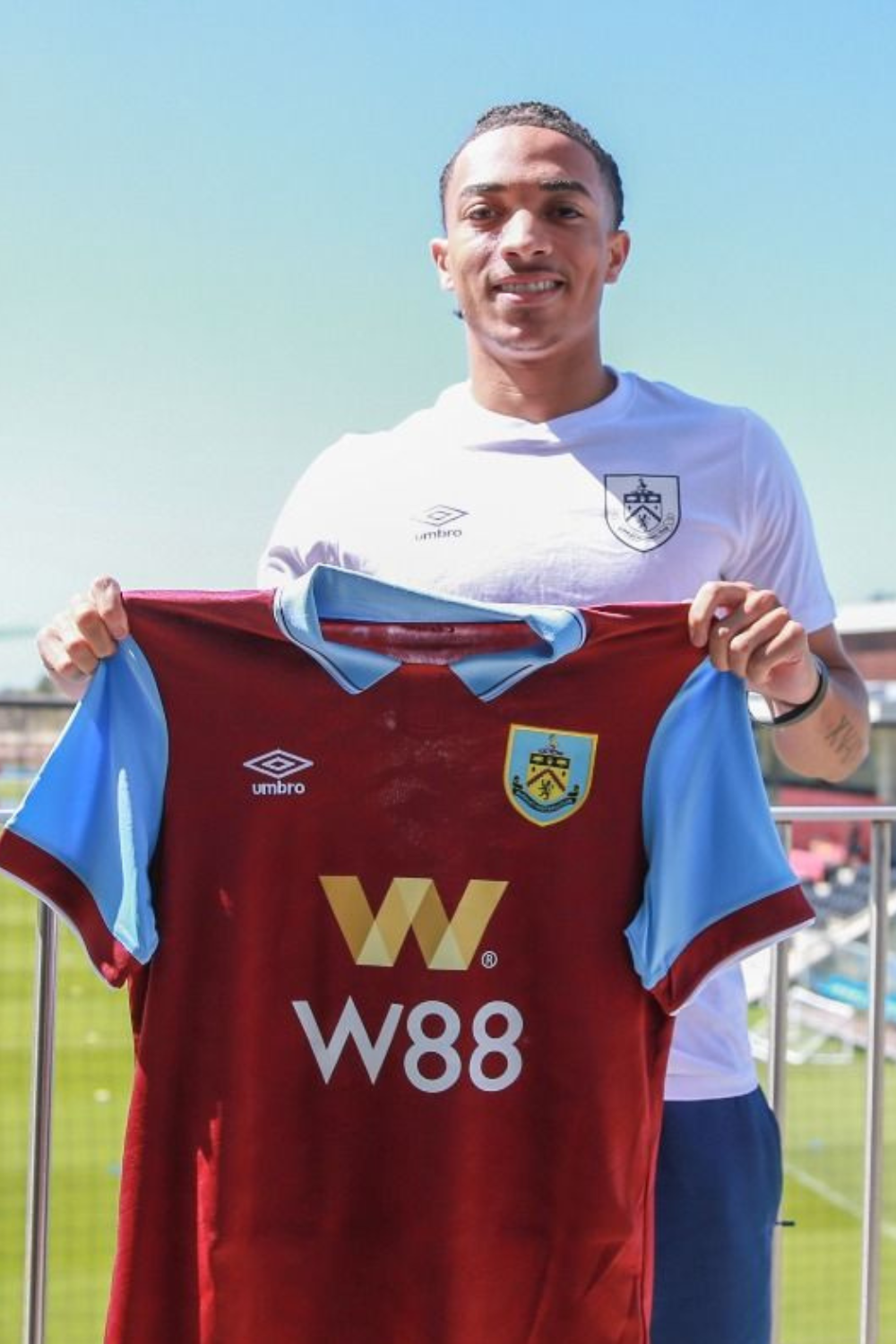 Luca Warrick Daeovie Koleosho is a 19-year-old professional soccer player. The teen sensation is a forward and currently plays in the premier league for Burnley FC.
Koleosho was born in Connecticut, United States, and played in the states until the age of 11. Then, he went abroad to Spain and joined the Catalan club Espanyol's youth system.
After spending some time in Espanyol's B team, he featured with the first team and played in Laliga. In the meantime, he also registered a goal for the senior side.
Soon, Koleosho's demand was high, the electric winger became a top prospect in the transfer market. However, Manchester City legend Vincent Kompany convinced the teenager to join his newly promoted Burnley side.
Currently, Luca plays for the iconic English team Burnley FC as a winger.
Who Are The Parents Of Luca Koleosho?
Luca Koleosho is the son of KD Koleosho and Melissa Vallera. KD is of Nigerian heritage, whereas his wife Melissa is Italian-Canadian.
This makes Luca a biracial man with a rich ethnic heritage.
Father KD Koleosho
Luca's father, KD, is originally from Sugarland, Texas, he is currently 46-year old and celebrates his birthday on 23rd December.
Furthermore, he is a former college football player himself. He was an all-district running back and defensive back at Kemper High School in Sugarland.
KD played for Southeast Missouri Redhawks as a running back for 4 years from 1996 to 1999. He also graduated in mass communications from SEMO.
He is a big brother to 4 siblings: Sola, Dot, Daniel, and Verna. Daniel is Luca's uncle and is active on Instagram, and frequently posts about Luca's achievements.
Moreover, KD is a constant figure of presence in Luca's life, helping him settle abroad. Currently, he is with David in England, helping him with settling and his day-to-day.
Mother Melissa Vallera
Melissa Vallera is the proud mother of Luca Koleosho. It was her influence that led young Luca to pursue soccer.
Melissa was a USL W-League player and transmitted her energy and passion for soccer to her son. Under her watch, Luca could develop freely in his younger days.
She is from Canada and has Italian heritage. She went to Pius X High School and later graduated from the University of Bridgeport.
Melissa is a physiotherapist and worked at AMFIT physical therapy in New York. Currently, she owns her own business named MV Sports Therapy.
Which Country Will Luca Koleosho Represent?
The big question that remains today is which national team will Luca represent in the future. With the teenager now turning 20 soon, it is time to make the big decision.
Luca has played with the United States U-15 team in the past, registering 4 appearances. He also joined Canada's training camp in 2022.
Furthermore, he played one of the major junior tournaments with Italy U-19. He was a member of the Italian youth side that won the 2023 European Championship.
Thus, as things stand, Luca has the option to represent 4 national teams: USA and Nigeria through his father, and Italy and Canada through his mother.
Frequently Asked Question
Who are Luca Koleosho parents?
Luca Koleosho Parents are KD Koleosho and Melissa Vallera.