The summer of 1999. Luke Recker was one of the fastest-rising names in college basketball. He was already considered the most important perimeter player for his team.
After having the best possible start for his college basketball career, he spent his holidays with his girlfriend Kelly Craig, her brother Jason Craig, and a few other friends.
It was a hot July night. Luke, Kelly, and Jason hopped on a Ford Taurus. They headed for a night out at a carnival in Durango, Colorado.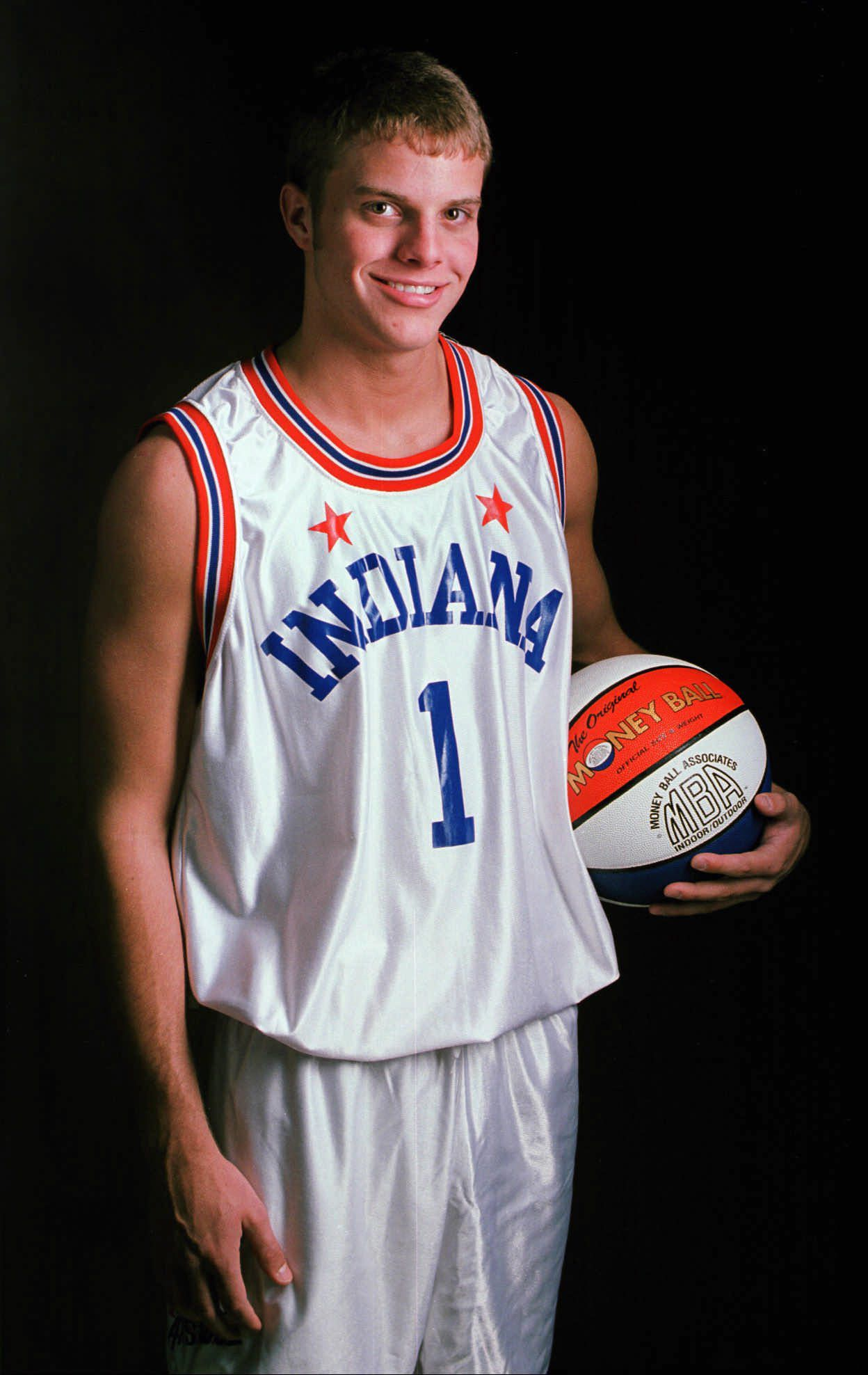 The Ford moved downhill around a corner. Luke dreamt of the days ahead and what new possibilities his life in Arizona would bring.
He suddenly noticed two beaming lights heading straight towards their car. His life was about to turn upside down in a matter of few minutes.
Luke Recker | Quick Facts
| | |
| --- | --- |
| Full Name | Luke Andrew Recker |
| Birth Date | June 17, 1978 |
| Birth Place | Lima, Ohio |
| Religion | Christianity |
| Nationality | American |
| Ethnicity | White |
| Education | BA Health and Sports Studies from University of Iowa |
| Horoscope | Gemini |
| Father's Name | Claire Recker |
| Mother's Name | Marti Pepple |
| Siblings | None |
| Nickname | Mr. Indiana Basketball |
| Height | 6'6″/198 cm |
| Weight | 95 kg/210 lb |
| Hair Color | Golden Brown |
| Eye Color | Blue |
| Build | Athletic |
| Profession | Basketball player, Director of sales at Stryker Corporation |
| Active Years | 1997-2009 |
| Position | Swingman (Shooting Guard and Small Forward) |
| Marital Status | Married |
| Wife | Megan Recker |
| Kids | Two; Avery Recker and Bennett Recker |
| Net Worth | $2 million to $3 million |
| Social Media | Twitter, Facebook |
| Ex-girlfriend | Kelly Craig |
| Merch | RC Near Mint Condition Card |
| Last Update | March, 2023 |
Luke Recker | Early Life, Family & Education
Luke Recker was born on June 1, 1978, in Lima, Ohio. He was the single child of Claire Recker and mother Marti Pepple.
After his parents decided to go separate ways, he moved to Auburn, Indiana. It was the hometown of his mother.
He would go on to gain popularity, love, and notoriety here.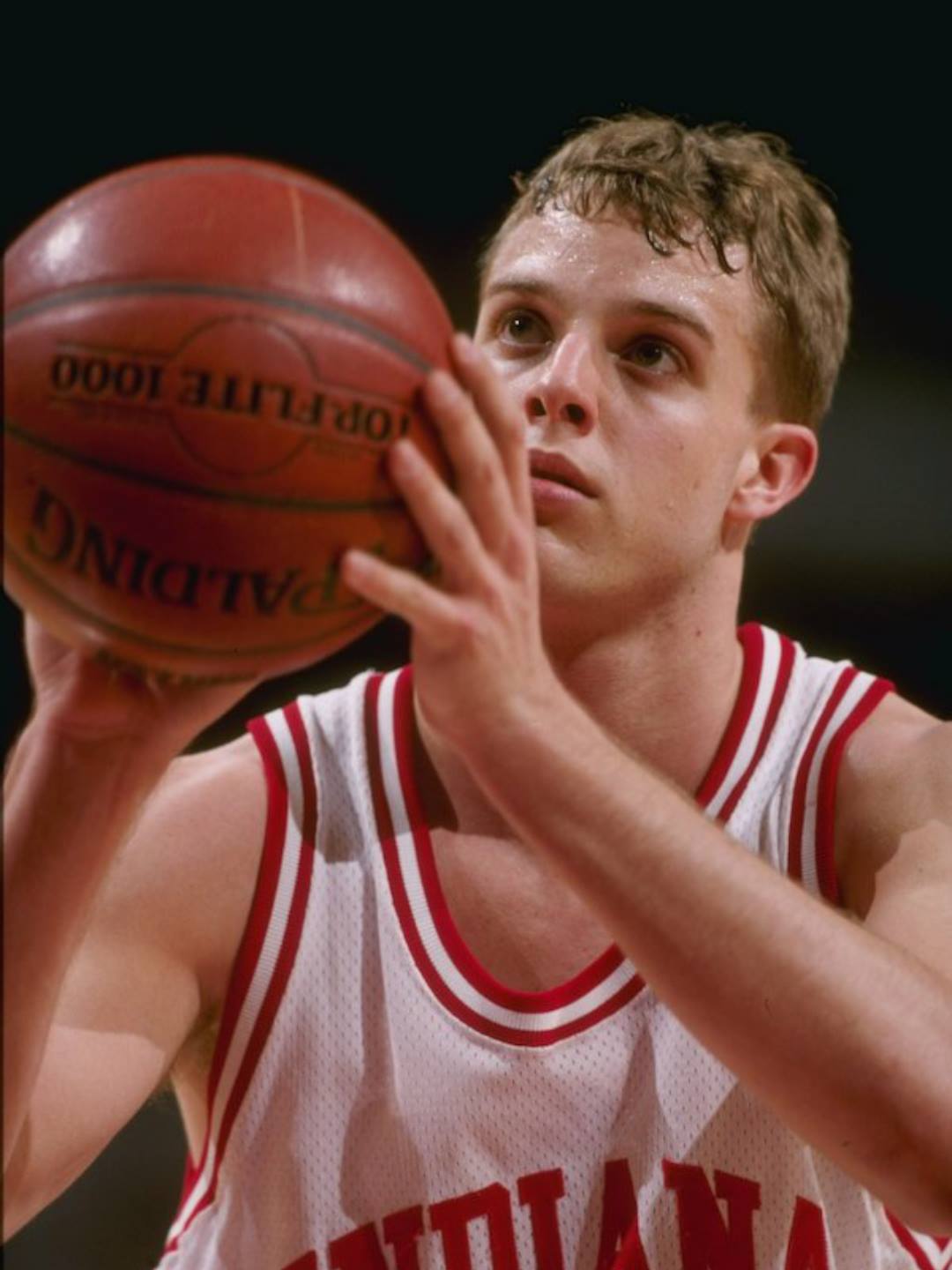 Luke attended DeKalb High School in Waterloo, Indiana. Here, he started playing basketball and would go onto become one of the hottest High School prospects.
He expressed his desire to play under mercurial Bob Knight, the coach of the Indiana Hoosiers men's basketball team.
So he committed his High School years to Indiana.
For his incredible performances in high school, he was awarded Indiana Mr. Basketball
Luke Recker | Basketball Career
Indiana
There was little doubt that Recker would be here because he had verbally agreed to this in his second year at high school. He wanted to play under Bob Knight.
Coach Bob Knight showed his faith in Recker and threw him straight into the deep end. He played a total of 939 minutes despite being a freshman.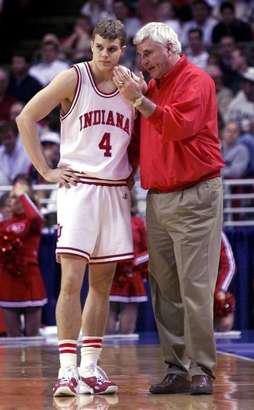 Luke scored a total of 954 points in his two years at Indiana.
The shocking decision to leave Indiana
In 1997, an Indiana basketball player, Neil Reed, accused Bob Knight of harassment and physical abuse. At this point, it was becoming a regular subject of scrutiny on Knight.
The cracks had begun to show, although Luke never publically mentioned it.
Citing that he didn't see any growth in himself as a player.
So, he decided to move on. He was going to Arizona to play under Lute Olson.
If you are interested in knowing about one of the biggest basketball stars to come out of Indiana in modern times, you might want to check Yogi Ferrell out.
The horrific accident on 10th July 1999
The bright lights of hope and excitement of a new college soon turned from a metaphorical entity to authentic lights.
Suddenly, a GMC truck whose driver was severely drunk swerved into the wrong lane at 70 mph and hit the Ford Taurus face first.
luke Recker had his temporal artery slashed and his left wrist was completely smashed.
John Hollberg, the driver, was dead. Jason Craig had a severe head injury and later slipped into a coma. Kelly Craig fractured her C4, sustaining a serious spinal injury.
The move to Arizona
Recker, with a heavy heart, went ahead with his move to Arizona. He spent most of the time there healing his body and trying to get used to playing basketball once again.
But, his girlfriend had a broken neck and was almost a quadriplegic. So, he knew he needed to be closer to home.
The move to Iowa and the breakup
Recker then decided he would move to Iowa. Unfortunately, with this decision, the Hoosiers fans started to turn against him.
Iowa was a direct rival of Indiana in the Big Ten. So Recker's decision to leave Indiana, his home team, didn't sit well with many fans.
The move to Iowa aggravated those sentiments. Once a hometown hero, he was now being seen as an opportunistic person.
Luke broke up with his girlfriend Kelly Craig who was still learning to live with her injuries. this drew criticisms like "selfish" and "unfaithful" towards him.
Recker, however, maintains that it wasn't his sole decision to go separate ways with Kelly Craig. Instead, it was a mutual one.
Deonte Burton Bio: Early Life, NBA, Girlfriend & Net Worth >>
The most glorious moments in Recker's College Career
Luke Recker was greeted at Iowa by his fellow Hoosier and childhood hero, coach Steve Alford. In January 2000, he started training in Iowa City.
However, his personal moments of biggest glory came in the 2001-2002 season.
In the Big Ten Tournament, few expected the Iowa Hawkeyes to make a decent run. They were seeded Ninth.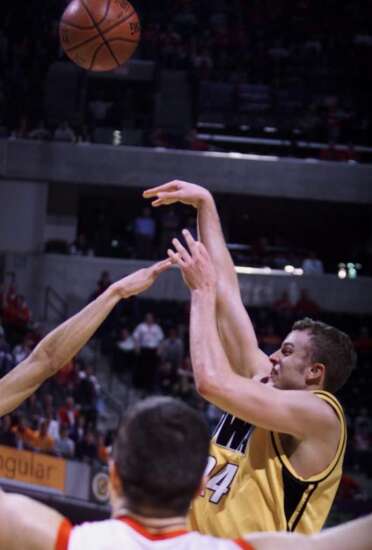 However, Luke led his team with tenacity. The shooting guard, who also played small forward, topped his team in scoring charts.
He scored the winning points in the quarter-finals against top-ranked Wisconsin. Unsatisfied with that, he went onto score the winning point against his former team Indiana.
They ultimately lost in the finals to Ohio State.
Professional Career
Despite being tipped as a second-round pick or even a late first-rounder, Recker went undrafted in the 2002 NBA draft. He then joined various NBA Summer Leagues.
He played for Miami Heat, Asheville Altitude, Boston Celtics, and Indiana Pacers in various Summer and Development Leagues.
After finding little success, Luke traveled overseas and played in Spain and Italy for teams like Euro Roseto, CB Girona, Baske Livorno, and Bilbao Berri.
he scored 11 out of 20 three-pointers which is still one of the highest in the Italian league
Luke Recker | Ex-girlfriend, Wife & Children
Luke's ex-girlfriend Kelly Craig sadly suffered horrific injuries in the accident. She was paralyzed below her neck.
Luke and Kelly broke up few months after the accident. He married Megan Welch in 2003. He has a son named Bennett and a daughter named Avery.
They currently live in Coarlvile, near the University of Iowa campus.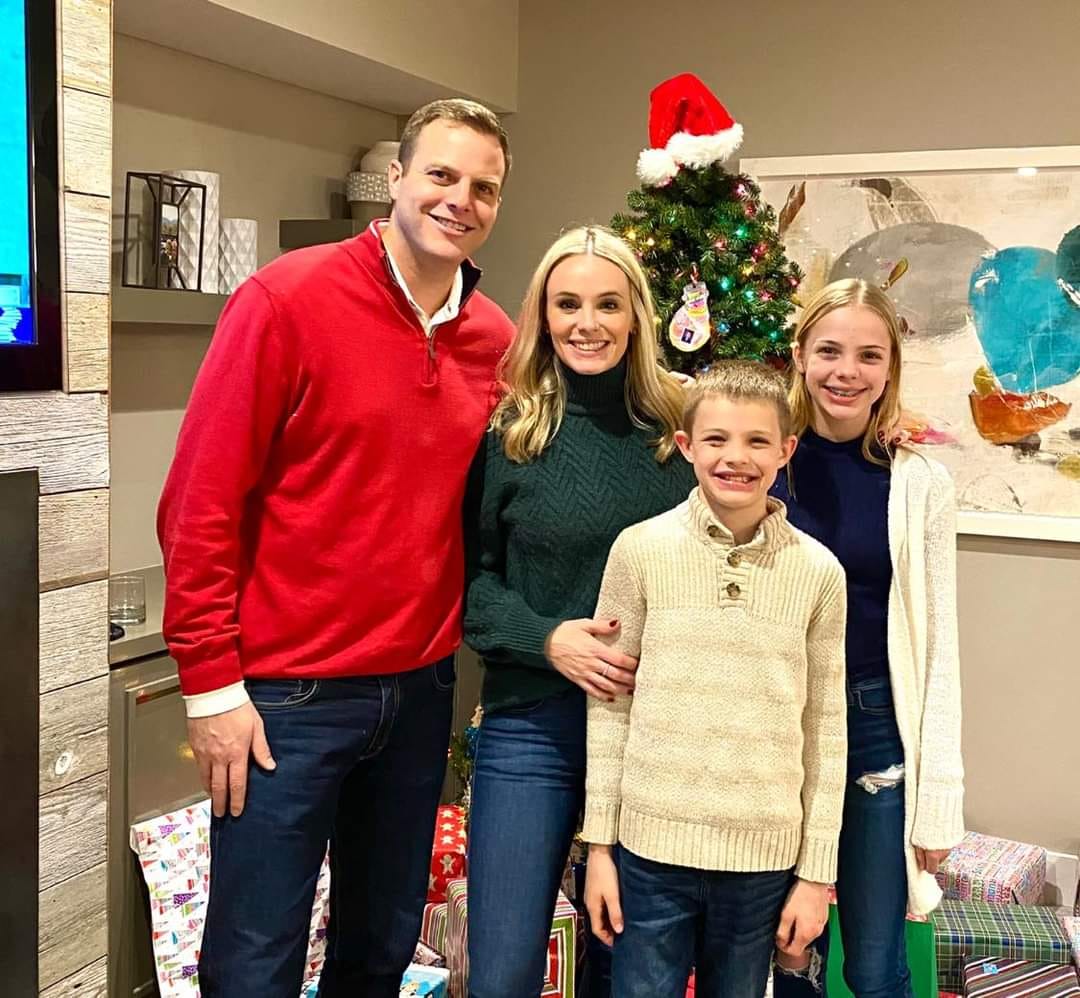 In several interviews, Recker has expressed that he has made peace with the accident in 1999.
He is now fully living his life being committed to his family and his profession.
He helps coach his son's basketball and baseball teams as his son Bennett is very fond of sports. His daughter, he says, is more into dance and gymnastics.
Social Media
Luke doesn't seem to be a very public person at this point of time in his life. His social media posts are far and few in between.
You can find him on Twitter, where he tweets and retweets basketball-related stuff and family photos from time to time.
Or you can find him on Facebook, where he has a public and a personal account and seems to be most active there.
Top 15 Most Points in NBA History >>
Net Worth
Basketball Career
The NCAA has historically been stringent regarding college athletes not getting paid. Until recently, college athletes couldn't even take brand endorsements.
It is safe to say Luke didn't make much monetary profit off of his college basketball career.
His professional career failed to pick up steam in the NBA.
He joined NBA summer leagues. But they paid only a few thousand dollars each week along with team meals and lunch.
Luke recker then played overseas in Italy and Spain where he got paid around $1000,000 per year.
Stryker Corporation
Luke Recker now works at the reputed Stryker Corporation.
He started as a Sales Representative with a base salary of $112,000 and $57,500 as a bonus bringing the total to $170,000 per annum.
In 2016, he was promoted to Regional Head for 7 states, bumping his salary to $190,000 per year.
Last year, he was promoted to Director of sales with a base salary of $250,000 per year.
He also lives in an upscale neighborhood a few minutes away from the University of Iowa.
Although he is not as rich as the stars today, he has maintained more than a decent life for himself and his family.
It is estimated that Luke is worth around $ 2 million to $ 3 million.
FAQs about Luke Recker
Why did Luke Recker leave Indiana?
There were occasional public reports of Knight physically and verbally abusing his players.
Although Luke never publically admitted it, he wanted to get away from this. Thus, he planned to leave Indiana for Arizona in 1999.
Where is Luke Recker Now?
Luke Recker currently lives minutes away from the University of Iowa. He is married to his Iowa college girlfriend and has two children.
He currently works for Stryker Corporation as Director of Sales.
What happened to Kelly Craig?
Kelly Craig became paralyzed from the neck below in the accident of 1999. Months later, she and Luke Recker broke up. However, she married Shwan Schaefer on September 6, 2009.
She can move her left arm, bicep, and wrists and co-authored a book "Fractured Not Broken" in 2015.