The Los Angeles Lakers shooting guard, Malik Beasley, grew up as the middle child, with one elder brother and one younger sister.
Interestingly, both of his parents are actors, and his siblings are also involved in the entertainment industry, but Malik decided to pursue a different path.
Malik attended high school at Saint Francis School and played collegiate basketball for Florida State Seminoles.
After averaging 15.6 points and 5.3 rebounds per game in his freshman year of college, he declared for the NBA draft.
The Denver Nuggets drafted Malik in the 2016 NBA draft as the 19th overall pick, and he played for them for four seasons.
The Nuggets then traded him to the Minnesota Timberwolves, where he signed a lucrative 4-year contract worth $60 million.
Malik played three seasons with the Timberwolves before being traded to the Utah Jazz on July 6, 2022.
His time with the Jazz was brief, as Jazz traded him mid-season to the Lakers.
Malik Beasley Brother & Sister
The basketball player is the middle child of the family. He has two siblings, a brother, and a sister.
His half-brother, Darius Brandenburg, is a multi-talented musician and is skilled in playing various musical instruments.
Darius is also a music teacher and composer, and he composed the music for a hip-hop adaptation of Romeo and Juliet directed by his uncle, Tyrone.
It is worth noting that Darius was born from Deena's previous marriage to Hans J Brandenburg.
Darius is currently in a relationship with Jamilla Stephen and has one son named Onyx.
Malik's sister, Micah Beasley (birthday: September 29), attended Georgia State University.
She is involved in the entertainment industry and has pursued a career in music and acting.
Micah debuted as the lead actress in the movie "Fractured." In addition to her acting, Micah was also featured in the music video for the movie's soundtrack.
While the exact age gap between the siblings is unknown, it is known that Darius is Malik's older brother and Micah is his younger sister.
Parents Of Malik Beasley
Malik Beasley was born on November 26, 1996, to Deena and Michael Beasley in Atlanta, Georgia.
His parents married on August 18, 1995, and both of them are actors.
Before Malik was born, his father played professional basketball in Chile, the Dominican Republic, and Puerto Rico.
Michael then pursued an acting career and has appeared in various popular shows and movies.
His mother, Deena, enrolled in Mumford High School and studied acting at the London College of Fashion.
She began her career by modeling in New York and has worked in "The Hunger Games" franchise.
Married To Montana Yao
Malik Beasley married the Miss Malibu Teen USA 2016 winner, Montana Yao.
The duo started dating in 2018 and welcomed their first son, Makai Joshep Beasley, on March 26, 2019.
They eventually exchanged vows and married in 2020, and the couple welcomed a lovely daughter, Mia Love Beasley, on November 11, 2022.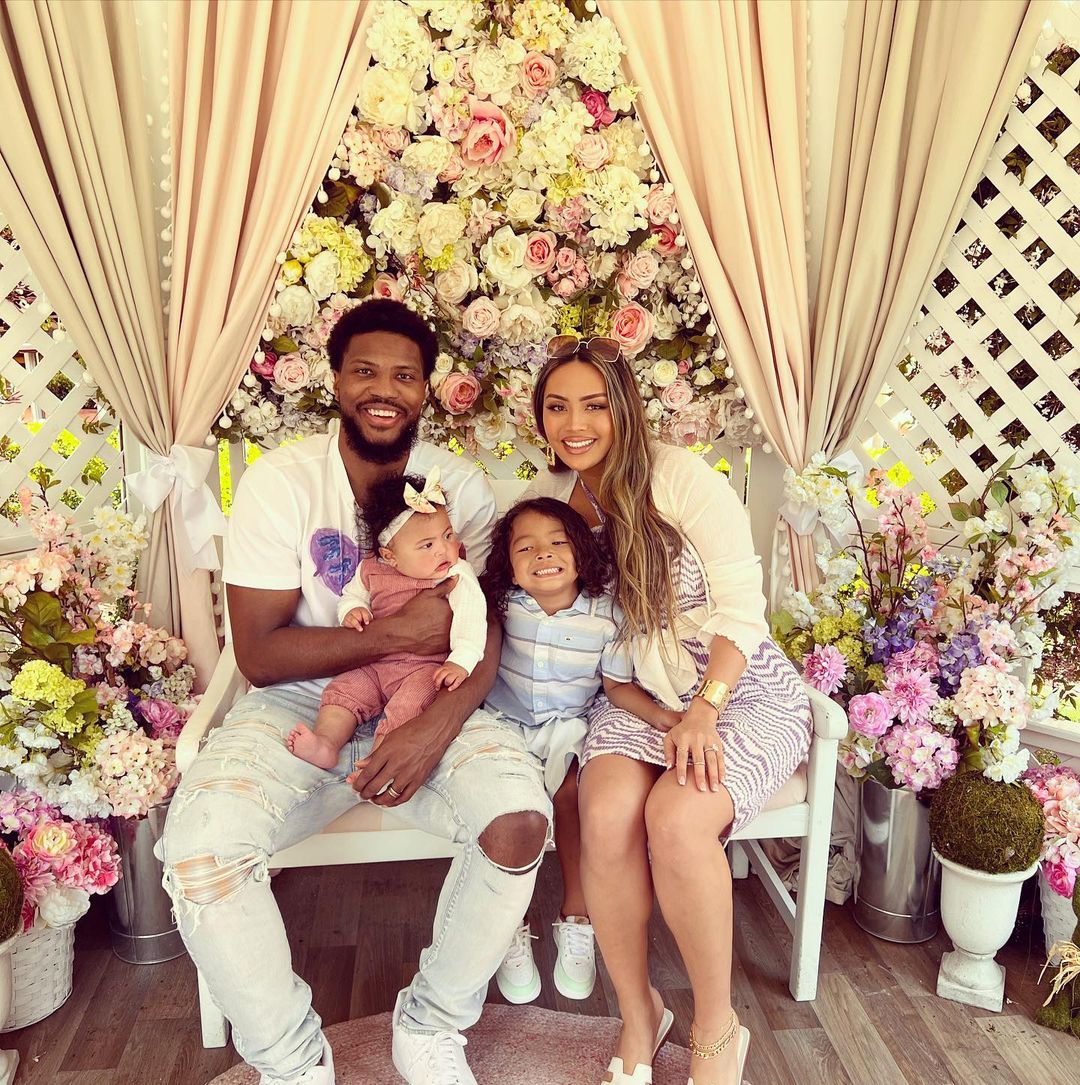 Malik's wife, Montana, was born on August 5, 1997, to Gina and Paul Yao in Newport Beach, CA.
She studied for three years at Maranatha High School, then transferred to Malibu High School for her senior year and graduated in 2015.
Currently, she is pursuing her model and acting career in Los Angeles.
They Were Nearly Divorced
In 2020, there was a controversy when Montana filed for divorce following pictures of Malik's association with Larsa, the former wife of basketball legend Scottie Pippen.
However, Malik took responsibility for his actions and publicly apologized via Instagram.
The couple has since decided to reconcile and is currently working on their relationship.