Larsa Pippen is an American reality television star, socialite, entrepreneur, and media personality.
She became famous as the ex-wife of former professional basketball player and six-time NBA champion Scottie Pippen.
Pippen is one of the most talked-about NBA wives, and her name often makes its way to gossip websites for one thing or another. She is a bold, beautiful, and controversial figure in reality television.
Larsa and Scottie have four kids together. They were married for more than two decades, but eventually, they decided it was best for them to part ways.
However, Larsa still cares for her former husband and only has good things to say about him.
Currently, she is dating Marcus Jordan, the second oldest son of Michael Jordan. In February 2023, in the spirit of Valentine's day, Larsa called Jordan her 'forever Valentine' in a sweet Instagram post.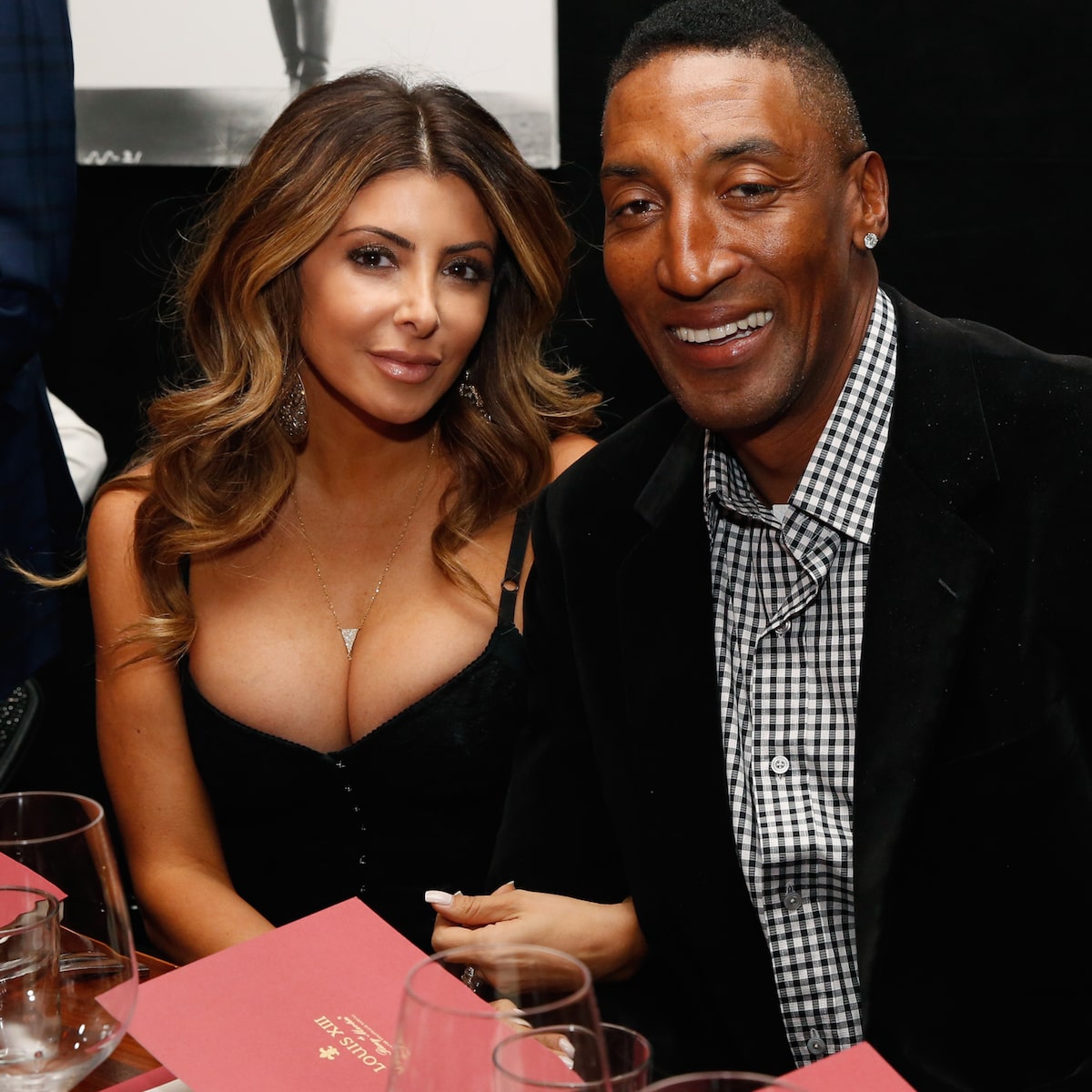 In this article, you'll find all there is to know about Larsa Pippen. Please keep reading to learn about her early life, career, and numerous scandals.
Quick Facts
| | |
| --- | --- |
| Full Name | Larsa Marie Younan Pippen |
| Nick Name | Larsa Marie |
| Date Of Birth | July 6, 1974 |
| Birth Place | Chicago, Illinois |
| Residence | Miami, Florida |
| Age | 48 |
| Gender | Female |
| Sexual Orientation | Straight |
| Height | 5 feet 2 inches/ 1.57 m/157 cm |
| Weight | 55 kg (121 lbs) |
| High School | Niles West High School |
| University Name | University of Illinois |
| Horoscope | Cancer |
| Religion | Christianity |
| Nationality | American |
| Ethnicity | Mixed (Syrian-Lebanese) |
| Father's Name | Not Available |
| Mother's Name | Not Available |
| Siblings | Three (Bella, Samuel, Ninos) |
| Hair Colour | Brunette |
| Eye Colour | Dark Brown |
| Skin Colour | Fair |
| Marital Status | Divorced |
| Former Partner | Scottie Pippen |
| Kids | Four (Scotty Jr., Preston, Justin, and Sophia) |
| Profession | Television Personality, Socialite, and Businesswoman |
| Net Worth | $10 million |
| Social Media | Instagram, Twitter, Facebook |
| Scottie Pippen Merch | Signed Ball, Signed Card |
| Last Update | March 2023 |
Early Life, Family, and Education
The gorgeous Larsa Pippen was born on July 6, 1974, in Chicago, Illinois, United States.
There are no details on her parents, but it is known that her father is Syrian, and her mother is Lebanese. They moved to America before Larsa was born.
Likewise, Larsa has three siblings, Bella Youkhana, Samuel Younan, and Ninos Younan.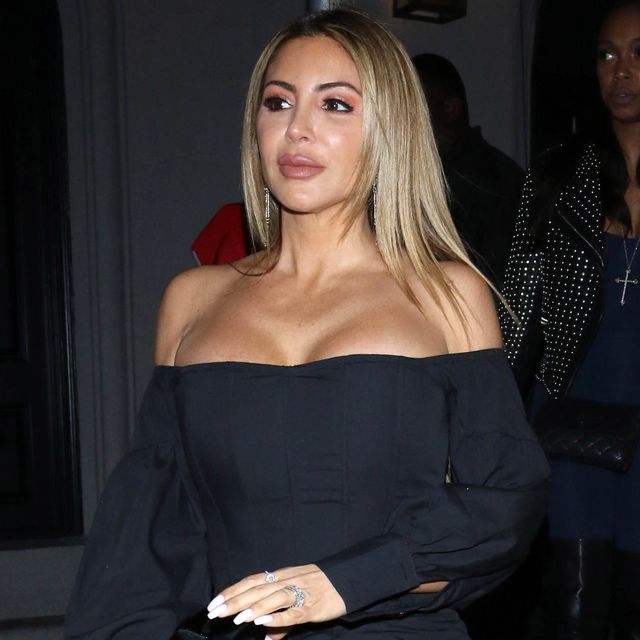 Marie graduated from the University of Illinois with a degree in Political Science. She joined Piven Theatre Workshop to study acting and participated in some theatrical performances.
Career and Reality TV
Larsa Pippen is a reality television personality best known for her appearance on The Real Housewives of Miami. She was one of the main cast on the reality show's first season in 2011.
Pippen has her jewelry line, Larsa Marie, and a website called Life with Larsa, where she shares lifestyle and beauty content.
She also made many guest appearances on "Keeping Up With The Kardashians." Larsa was a close friend of socialite and businesswoman Kim Kardashian, but their friendship abruptly ended in July 2020.
It happened when rapper Kanye West, Kim's ex-husband, shared a vague tweet mentioning Larsa. After the incident, the Kardashians unfollowed Larsa Pippen on social media without a proper explanation.
However, Pippen did not let the rumors that followed the situation get to her. In fact, she used attention to talk about her fitness brand, Larsa Pippen Fitness.
Right now, the best friends seems to be in good terms and has left the drama behind them.
In June 2021, sources revealed that she would return for "The Real Housewives of Miami" reboot. The show was previously canceled after three seasons in 2013.
Season four of the series aired on Bravo TV in April 2022, followed by season five in December 2022.
Marriage and Kids
On July 20, 1997, Larsa and Scottie Pippen exchanged wedding vows in Chicago, Illinois. They have four kids together, Scotty Jr., Preston, Justin, and Sophia.
Scotty Jr. is a college basketball player at Vanderbilt University. Like their older brother, Preston, and Justin are high school basketball players at Sierra Canyon High School.
On the other hand, Sophia is interested in modeling and signed with Wilhelmina Models. She also participated in "Dancing with the Stars: Juniors" (2018).
Rumors were going around that Larsa was unfaithful toward her husband, but it was never publicly addressed. Instead, she was seen hanging out with rapper Future. In 2016, Scottie filed for divorce but decided not to continue.
However, two years later, they filed for divorce again through a mutual agreement. It was finalized in 2021.
Net Worth
Larsa is a popular television personality, entrepreneur, and model. She has worked with fashion brands like Pretty Little Thing, Kim Shui, and Oh Polly. She makes six figures just from her endorsement deals with different fashion labels.
She has an estimated net worth of staggering $10 million as of March 2023.
Apart from being a businesswoman with her jewelry brand, Pippen is a brand ambassador for Haute Living Magazine.
"The Real Housewives of Miami" cast was not paid as much as other famous names on the Real Housewives franchise.
Therefore, Pippen earned around $55-$75K for one season because of the show's low ratings.
She is also a big earner on OnlyFans, as, at one point, she was said to make $200K within a few weeks.
On the other hand, Scottie Pippen has an estimated net worth of $20 million. As an NBA star, he earned around $109 million in salary, and a $67.2 million contract with the Rockets was his highest earning.
He has endorsed brands like Nike, Frito-Lay, CocaCola, Right Guard, and McDonald's.
Scottie Maurice Pippen Sr. is among the most excellent small forwards in the National Basketball Association (NBA).
In fact, he was named one of the 50 Greatest Players in NBA History in 1996.
In 1987, Pippen was selected by the Seattle Supersonics as the fifth overall pick in the first round. However, he was traded to the Chicago Bulls and made his official NBA debut in November 1987 against the Philadelphia 76ers.
Scottie was traded to the Houston Rockets in 1998 but wished to leave the team after a single season. Instead, the Rockets traded him to the Portland Trail Blazers, and he stayed with them for four seasons.
In 2003, he returned to the Bulls for two more seasons and retired in 2005.
Larsa is an outstanding defensive player and earned the title of NBA All-Star Game Most Valuable Player in 1994.
In addition, he won the USA Basketball Male Athlete of the Year in 1996 for his top performance.
Pippen played in a total of seventeen seasons in the NBA and became a seven-time NBA All-Star player.
His other career highlights include the three-time All-NBA First Team, two-time All-NBA Second Team, and two-time All-NBA Third Team.
Scottie Pippen Wife: First Marriage
Scottie Pippen was dating Karen McCollum when he was starting his NBA career. McCollum is a talented musician who has also worked in some television shows.
Karen gave birth to their first child, Antron Pippen, on December 29, 1987, and a year later, the two decided to get married.
After a couple of years as a married couple, they legally divorced in 1990. However, they remained on good terms even after their separation.
Antron Pippen passed away on April 18, 2021. His family did not specify the cause of death, but Scottie was devastated by the untimely death of his oldest son.
Scottie also revealed that his son had chronic asthma, which was the one reason that kept him from trying for the NBA.
Dating Rumors
In 2020, Larsa caused quite a stir when she was photographed with NBA player Malik Beasley. Pippen and Beasly have a 20-year age gap, but that was the least of their concerns at the time.
Larsa had already separated from her husband, but Malik was a married man with a kid. So when news emerged that the two were spending time together, Montana Yao, Beasley's former wife, did not hesitate to file for divorce immediately.
After dating for four months, they broke up but are still friends and are in communication. With the relationship ending, she was back on the dating scene.
In September 2022, Larsa was seen having lunch in Miami with Marcus Jordan, the second son of Michael Jordan.
Initially, she said they were just friends, but as time passed, their relationship became more evident.
On January 24, 2023, Larsa posted him on her Instagram, solidifying their love affair. The couple seems happy, disregarding criticism based on their age gap.
Social Media Presence
As a reality TV star, Pippen ensures that her social media presence leaves people more curious about her lifestyle. She shares stunning pictures of herself in luxury brands like Chanel and Versace.
As an Instagram model, she frequently endorses different fashion labels. In addition, Larsa has appeared on the covers of lifestyle magazines like Bazaar and Glamour.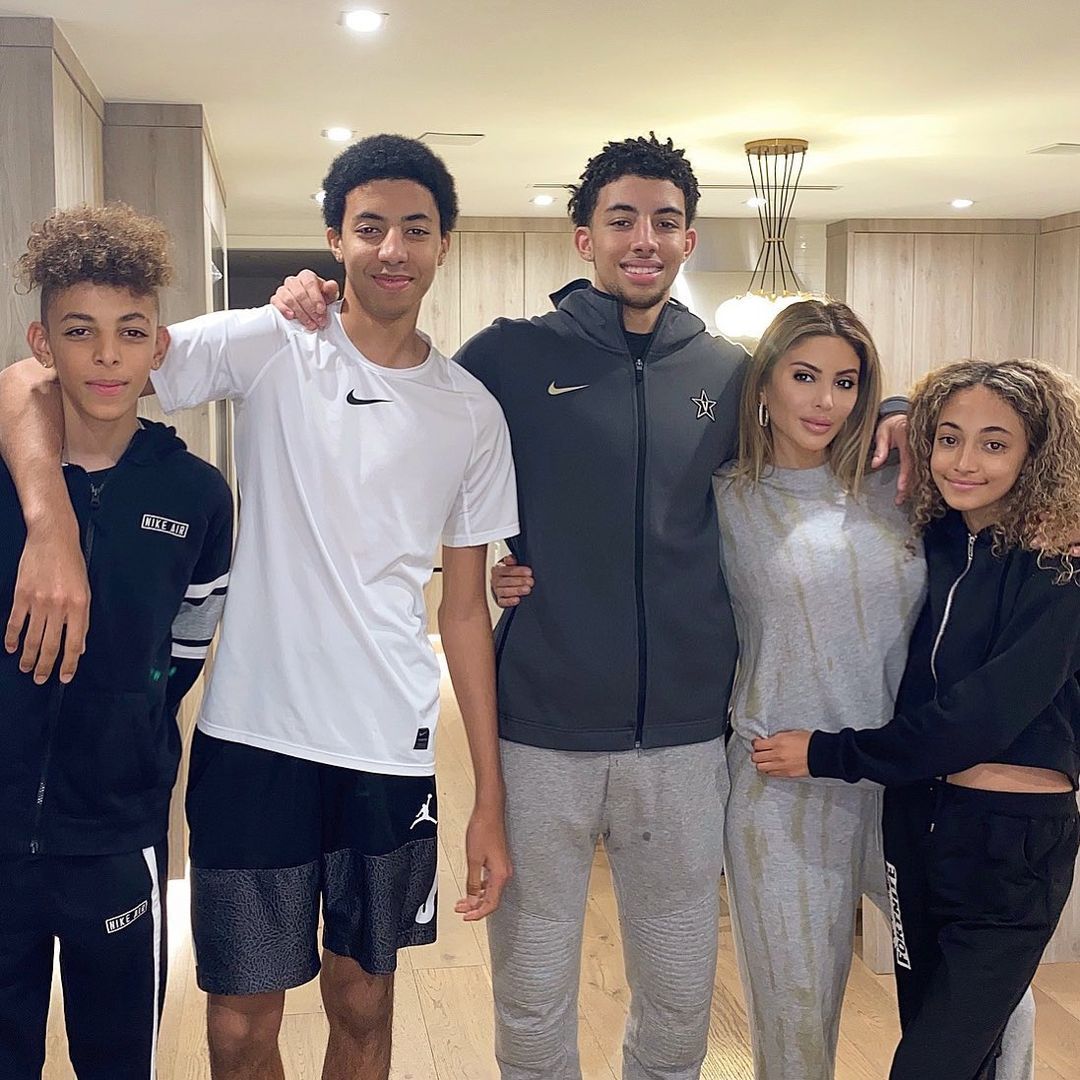 Larsa also shares glimpses of her vacations and private moments with her children occasionally.
Instagram: 4.7M Followers
Twitter: 182.2K Followers
Facebook: 70K Followers
Popularity Graph
Millions of her fans search the popular media personality.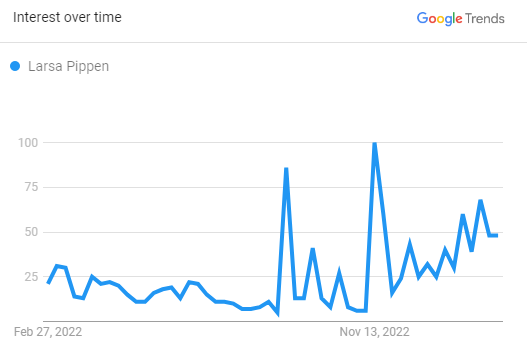 The graph provides her with 12 months of search interest.
Frequently Asked Questions
Did Larsa Pippen cheat on Scottie Pippen?
Larsa Pippen denied the cheating rumors but admitted to seeing someone else when their relationship turned cold. She was spending time with NBA player Tristan Thompson, but it turned out that Thompson was also interested in Khloe Kardashian at the time. Since Khloe is Larsa's best friend, Kim Kardashian's sister, it horribly affected their friendship.
Is Larsa Pippen still friends with Kim Kardashian?
In 2020, Larsa Pippen and Kim Kardashian unfollowed each other on social media, hinting at the end of their long friendship. Pippen believed Kanye West brainwashed his wife, Kim Kardashian, into believing Pippen was a toxic person. After Kim and Kanye separated, Larsa hoped to rekindle her friendship with Kim, and they did. During an interview on December 14, 2022, Larsa revealed that they are cool and are still friend.