Mario Impemba is an American sportscaster best known as the television play-by-play announcer for the Detroit Tigers from 2002 to 2018.
Impemba started his broadcasting journey by volunteering to announce at Michigan State University on the university sports network.
He also worked as an MLB broadcaster for the Los Angeles Angles and Boston Red Sox.
The sportscaster was all rosy until 2018 when he got involved in an altercation with his longtime partner, Rod Allen.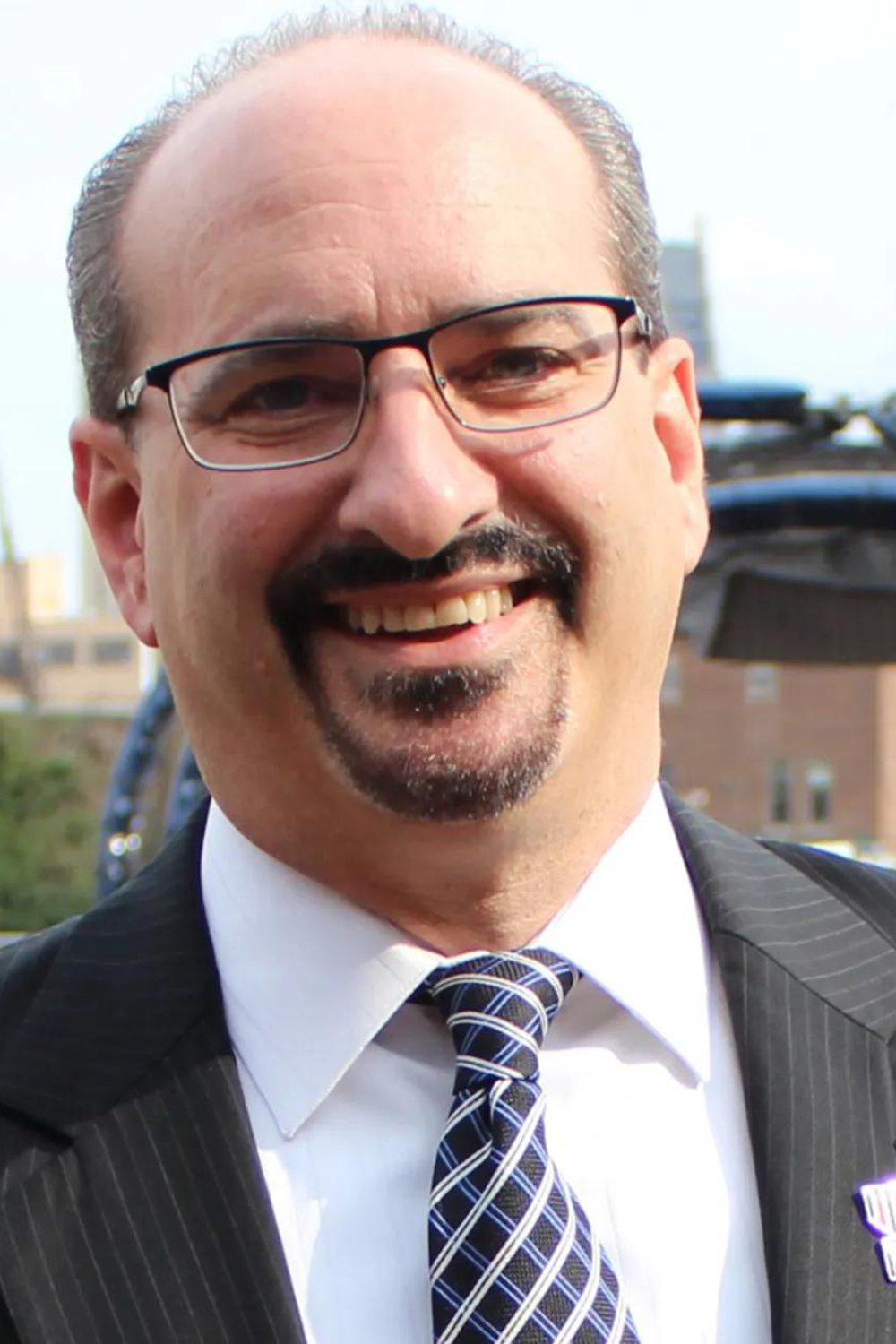 Since then, Impemba and Allen have yet to figure out their future, as both men are currently unemployed.
As a result, the main question on everybody's minds must be, how did a 16-year-long friendship disappear in just a day?
We will try to explain about the sportscaster's journey, including the incident with his former friend and every little detail about his personal and private life.
So without wasting another second, let's get right to it.
Quick Facts
| | |
| --- | --- |
| Full Name | Mario Impemba |
| Birth Date | March 18, 1963 |
| Birth Place | Detroit, Michigan, U.S.A |
| Nick Name | Not available |
| Religion | Christian |
| Nationality | American |
| Ethnicity | White |
| Education | Michigan State Unversity |
| Horoscope | Pisces |
| Father's Name | Dominic Impemba |
| Mother's Name | Rose Impemba |
| Siblings | Ralph Impemba |
| Age | 60 Years Old |
| Height | 5'10″/1.77 m/177 cm |
| Weight | 78 kg/171 lb. |
| Shoe Size | Not Available |
| Hair Color | Black |
| Eye Color | Black |
| Body Measurement | Not Available |
| Married | Yes |
| Spouse | Cathy Impemba |
| Children | Brett Impemba, Daniel Impemba |
| Profession | Play-by-Play Announcer |
| Affiliations | Fox Sports, WXCL, KLAA, Boston Red Sox Radio Network |
| Net Worth | $1 million-$5 million |
| Social Media | Twitter |
| Last Update | June 2023 |
Family & Education
Mario Impemba was born to his parents, Dominic Impemba and Rose Impemba, on March 18, 1963, in Detroit, Michigan. He grew up with his sibling, Ralph Impemba.
Unfortunately, that is all the information available about Mario's family. Similarly, the details of his early life also remain under wraps.
Regarding his education, Impemba attended Stevenson High School in Sterling Heights, Michigan. After that, Mario enrolled at Michigan State University for his higher education.
During his time at MSU, the sportscaster won several invitational tournaments and finished third in the final state tournament.
Career
After volunteering to announce games for Michigan State University on the university sports network, Mario started his professional broadcasting journey with the single-A baseball club Peoria Chiefs in 1987.
After his initial role, Impemba served as the sports director at WXCL Radio and play-by-play voice of the Peoria Rivermen during the 1987-88 season.
Subsequently, he worked for various other minor league franchises before settling down as the Los Angeles Angels' fill-in television play-by-play voice from 1995 to 2001.
Thus, after six impressive years as a part-time announcer, Fox Sports Detroit signed the American sportscaster in 2002, teaming up with Kirk Gibson.
Later, Mario was joined by Rod Allen in the commentator's booth and occasionally by Jack Morris.
His partnership with Allen lasted for 16 years before coming to a bitter end.
What Happened To Rod Allen And Mario Impemba?
On September 4, 2018, reports emerged that long-time partners, Allen and Impemba, were involved in an altercation.
The incident occurred after the broadcast of the Tiger's game against the Chicago White Sox. The two individuals got so heated up that they had to be sent on different flights.
Although the altercation's cause has not been revealed, one source claimed it was over a chair.
Sadly for the two, the worst was yet to come. To explain, on September 7, 2018, Fox Sports announced that both men were suspended from calling any of the Tigers' games for the remainder of the 2018 season.
After the altercation, Allen told the Detroit Free Press, "It was no secret that Mario and I weren't best friends. We seldom got together outside of the booth. But we were very professional — he was good at his job, I was good at mine, and we had great ratings."
He further added, "Like every relationship, sometimes you just have a bad day. Looking back, I could have just walked away from the situation that night. I'm not a confrontational person. We both got caught up, and a lot of foul words were exchanged."
Allen also cleared the rumors about chasing him down and then choking him, saying that the accusations were false and the incident was not violent.
Additionally, Fox Sports decided against renewing Rod and Mario's contracts, thus ending their nearly 16-year-long partnership.
Notable Calls Of Mario Impemba
Impemba was regarded as one of the best play-by-play announcers. One of the best calls he has made was back in 2010 when he covered Armando Galarraga's imperfect game with perfection.
It wasn't a smooth sail when Armando's pitch was called safe at first base by umpire Jim Joyce. Obviously, the fans were irritated. However, Impemba had the perfect thing to say in his comments.
Likewise, one of his common home run calls during the games is, "To the track, to the wall, gone!"
Is Mario Impemba Working Now?
As of this writing, Impemba is not on the employed list. Moreover, his last job was with the Boston Red Sox Radio Network on WEEI.
However, Mario lasted only eight months as he left the position in January 2020.
After that, there is no other information about him being affiliated with any networks. He is seen making tweets about different games and giving his take on them.
Age, Height & Nationality
Mario was born in 1963 and is 60 years old. He was born on March 18, which means his star sign is Pisces.
People under this sign are believed to be amiable, generous, and positive-natured, with a deep sense of kindness and compassion.
Moving on, Impemba stands at 5 feet 10 inches (1.77 meters) and weighs 78 kg (171 pounds).
We don't have any exact information on body measurements, but looking at his pictures on the internet reveals that he might have been hitting the gym as of late.
What Is Mario Impemba Net Worth?
As of June, Impemba has a net worth of $1 million-$5 million from his activities as a color commentator.
For most of his professional broadcasting career, he worked for the high-paying network Fox Sports.
During his time with Fox Sports Detroit, Mario earned a yearly salary between $90,000 to $150,000. But, he was let go from the job in 2018.
Subsequently, Impemba joined Boston Red Sox Radio Network as a part-time play-by-play announcer in 2019. Unfortunately, the monetary details of the contract remain undisclosed.
Mario also published books, like "If These Walls Could Talk: Detroit Tigers," in 2014 and "Major League Mindset" in 2021. Likewise, he also has a website called "Last Call."
And finally, Impemba also does voiceover work in commercials for several companies.
Wife & Kids
After years of dating, Mario tied the knot with his wife, Cathy Impemba. Having said that, Impemba has always preferred to keep his personal life out of the limelight.
As a result, we were not able to extract any information regarding their initial dating days and the exact date of their marriage.
The couple solidified their marriage with the arrival of their two sons.
Their firstborn, Brett Impemba is 29 years old and was drafted in the 49th round of the 2011 Major League Baseball Draft by the Detroit Tigers.
Daniel Impemba, their second child, is currently 26 years old.
Social Media Presence
The American broadcaster is active on Twitter. He is frequently found making tweets regarding different games.
You can find him on Twitter under the handle @mario_impemba.
Twitter: 63.9k followers
Popularity
Mario Impemba has gained fans worldwide for his brilliant broadcasting career and his controversy with Rod Allen.
The above graph shows the popularity of Mario Impemba based on Google searches in the United States over a year.
Frequently Asked Questions (FAQs)
Where is Rod Allen now?
Rod Allen is with Bally Sports Florida as an analyst for Miami Marlins telecasts in 2022.
Where does Mario Impemba live?
Mario with his wife Cathy lives in Macomb County, Michigan.