Marion Bartoli is a former French professional tennis player. Maybe because she has an Italian surname, although she is a French national, her ethnicity, religion, and heritage have always been discussed among tennis fans.
Bartoli started playing tennis at age six after her dad, Walter, introduced her to the game. The father-daughter duo would practice tennis late at night after both finished their work. Although her father was a doctor, he left it early solely to coach her.
The former professional tennis player began participating in tennis tournaments at age sixteen. She debuted in Grand Slam in 2002 after receiving a wildcard entry into the Australian Open.
She lost to the Slovenian Tina Pisnik in the initial round.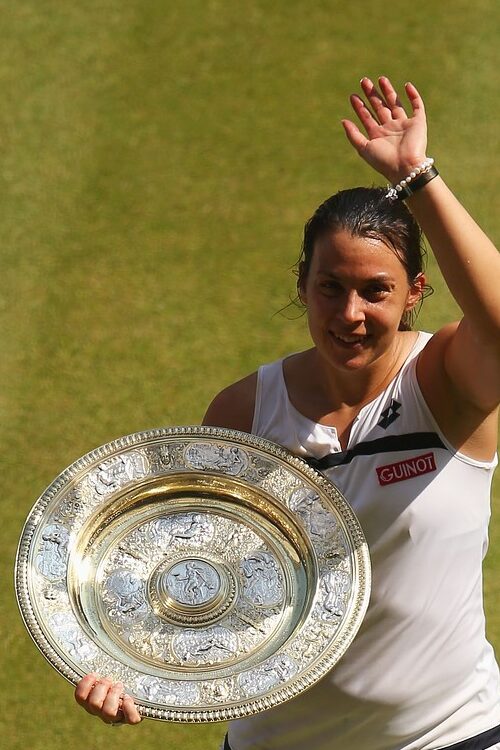 Bartoli later won the Wimbledon Open in 2013 without losing a single set, thus becoming the only sixth player to achieve the feat in the Open Era. She had previously been the runner-up at the Wimbledon Open in 2007.
Marion's accomplishments in her professional tennis career include eight WTA Tour singles and three doubles titles.
Remembered for her unique gameplay, with hard-hitting abilities using both hands, Marion bid farewell to her professional tennis career after playing for nearly two decades in 2018.
Marion Bartoli Family: Does She Follow Jewish Faith?
Marion was born on October 2, 1984, to her parents, Walter and Sophie Bartoli, in Le-Puy-en-Velay, France. As her family is from Palneca, Corse-du-Sud, she belongs to the Corsican heritage.
Corsica is an island in the Mediterranean region and is part of France. It lies in the west of the Italian Peninsula, and Sicily, Italy, lies very close. As Marion's surname is Italian, maybe their family migrated there from Italy.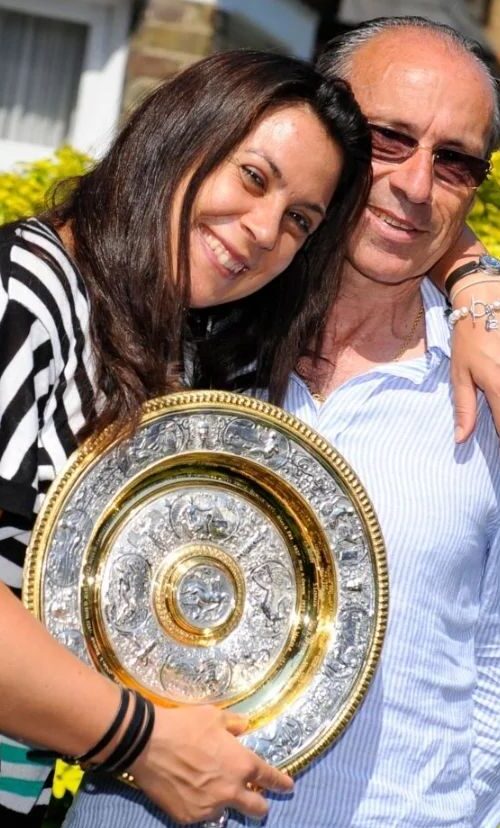 However, her family had already migrated to France at the time of her birth, and her dad, Walter, was a doctor. Later, he retired from his job early and began coaching her full-time.
Similarly, her mom, Sophie, worked as a nurse most of her life. She also has a brother named Frank, who served in the French Army.
Marion comes from a community where most people are Roman Catholic. She, too, is a Christian and celebrates Christmas on the 25th of December every year.
While many believe she is a Jew, it is not true. People probably have this perception as she often partnered up with a Jewish professional, Shahar Pe'er, in the WTA Tour doubles competitions for many years.
Marion Is Married To Belgian-Moroccan Footballer
Marion Bartoli is married to Belgian footballer Yahya Boumediene. He was born on May 23 to Moroccan immigrant parents in Liege, Belgium. He follows Islam.
In 2009, at the age of 19, Boumediene made a professional debut with the Belgian Royal Racing Club Hamoir. Following that, he played for different clubs in various countries, including the Netherlands, Peru, and Morocco.
He last appeared for the Al Arabi SC, a team that participates in the first division of the UAE Football League. Sadly, he never debuted for any national team in international tournaments.
Speaking of his relationship with Marion, the two knew and became close to each other in the early 2019s. After dating for a year, the couple married in December 2019.
A year later, Marion gave birth to their daughter, Kamilya.
The couple looks very happy with their married life and often makes appreciative remarks about each other on their social media handles. Yahya is a fan of Serbian tennis player Novak Djokovic.