Markieff Morris is a well-known professional basketball player from the United States.
He plays for the Miami Heat after each year of improvement throughout his basketball career.
Not to mention, Morris defends with passion and force, using his muscles to make difficult shots in the post.
Moreover, before being drafted in the 2011 NBA Draft, he used to play college basketball for Kansas Jayhawks.
Markieff has a brother who is 7 minutes younger, Marcus Morris. Both brothers are recognized as professional basketball players.
Furthermore, Markieff is also an NBA championship winner in the year 2020.
Want to know more about Markieff Morris? If so, stick to the end of the article. Before that, let's jump to quick facts.
Quick Facts
Full Name
Markieff Morris
Birth Date
September 2, 1989
Birth Place
Philadelphia, Pennsylvania
Nick Name
Keef
Religion
Christianity
Nationality
American
Ethnicity
Black
Education
Prep Charter, Kansas
Horoscope
Virgo
Father's Name
Not Known
Mother's Name
Thomasine Morris
Siblings
Marcus Morris sr., Donte Morris, Blake Morris, David Morris
Age
34
Height
6 feet 9 inches (2.06 m)
Weight
245 lb. (111 kg)
NBA Draft
Round: 1 / Pick: 13th Overall / 2011
Hair Color
Black
Eye Color
Black
Career Highlights & Awards

NBA champion (2020)
Second-team All-Big 12 (2011)

Build
Athlete
Marital Status
Married
Girlfriend/Wife
Thereza Morris
Position
Power Forward
Profession
Basketball player
Net Worth
$15 million
Salary
$46, 507, 874
Currently Plays for
Miami Heat
League
NBA
Active Since
2011-present
Social Media
Instagram, Facebook, Twitter
Merch
Trading Card
Last Update
November, 2023
Markieff Morris | Early Life, Family & Education
Starting with early life, Markieff Morris and his identical twin came into the world on September 2, 1989, in Philadelphia, Pennsylvania.
Similarly, Markieff and his twin brother Marcus, who grew up in the arms of a single mother alongside four siblings, chose the same professional ambition.
Markieff and Marcus are both very close with their mother and brothers. He has added a new family member as his wife and daughter.
However, there is no information about Morris's childhood, but we can assume that he and his brother worked hard from the beginning to come this close to success.
He finished his high school education at Prep Charter, located in Philadelphia. Furthermore, Morris was rated as a four-star recruit and listed as the No. 17 Power forward by Rivals.com.
Markieff Morris | College Career
Morris attended the University of Kansas and majored in American studies.
Moreover, he played his 2011 games with Jayhawks as a junior and was named second-team all-conference in Big 12.
His game in a junior season led the conference in a double-double with 13 and 9th most in KU history.
Similarly, in his freshman season, he played 35 games with seven starts; in the sophomore season, he started the first two games.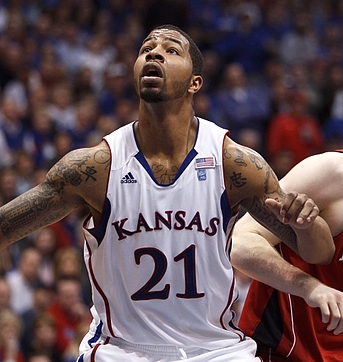 Not to mention, he was also selected for fifth-team all-conference after completing his junior season.
Finally, he and his identical twin Marcus announced their fresh start in the 2011 NBA Draft and signed with sports agents from Los Angeles.
Also, read about the 12 Tallest Basketball Players in The World>>
Markieff Morris | Professional Career
Phoenix Suns
Markieff Morris was picked for his first 2011 NBA Draft by Phoenix Suns with his 13th pick. However, his brother was selected by Houston Rockets some minutes later.
Similarly, during his NBA journey in 2012 against Milwaukee Bucks, he notched 13 points and ten rebounds in 109-103 wins and recorded his first professional double-double.
Although Morris got a stomach infection, he played just 5 minutes against New York Knicks and made his first professional start. He notched 3 points and two steals during that 5 minutes.
Furthermore, being the first Sun to appear on the Rookie challenge, he got named for the 2012 Rising stars challenge.
Markeiff even plays for the Shaq team scoring 12 points and six rebounds, and also scored career-high 22 points in a 108-83 victory over Cleveland Cavaliers on March 25.
Reuniting with Brother
Morris notched 19.8 points and 9.8 rebounds in his first summer league as there was a 2011 NBA lockout.
In fact, during his game against Miami Heat, Morris defeated the team by scoring season-high 16 points and made the first start of the season.
Moreover, he equated with Marcin Gortat during his game over Portland Trail Blazers and topped his season-high points by three.
After some days, leading a team to a 118-108 victory against New Orleans Hornets, he averaged a career-high 23 points.
Also, in a 97-94 loss to the Dallas Mavericks, Markeiff had a career-high 17 rebounds and 15 points on December 6, 2012.
Furthermore, as his brother was traded to Phoenix Suns on February 21, 2013, both brothers reunited after two years of playing for a different team.
Making Records
Markeiff and his team played against San Antonio Spurs, making an average career-high 23 points and adding 12 rebounds in a loss on November 6, 2013.
He notched 28 points, grabbed ten rebounds in a 114-103 victory, and posted a new career-high against Denver Nuggets.
Speaking of his game against the New Orleans Pelicans, Markeiff became the third player since 1989 to shoot over 75% from the field with at least 12 attempts in each game.
Moreover, after scoring 22.8 points, eight rebounds, two steals, and leading field goal percentage, Morris was named Western Conference Player for seven days straight, starting from November 4 to 11.
Morris became the first player to score 27 points and grab 15 rebounds in a 99-90 victory against Cleveland Cavaliers after Yao Ming in 2002.
All those improvements made him a candidate for the NBA Most Improved Player Award and the NBA Sixth Man of the Year Awards.
Contract Extension
Morris extended a contract with the Suns. Markeiff notched a career-high 30 points in a 118-114 win against Boston Celtics on November 17, 2014.
Moreover, he and his brother teamed together during the fourth quarter in a 112-96 victory against the Philadelphia 76ers on January 2, 2015.
Seeing twin brothers play on the same team for the first time in NBA history was a sight to watch.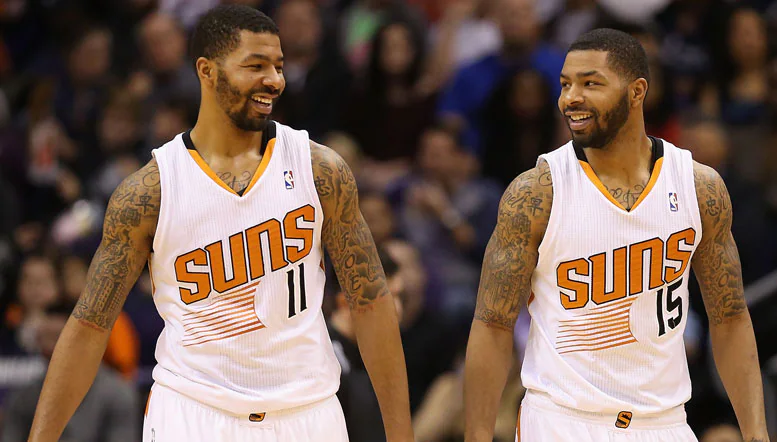 During his game against Cleveland Cavaliers, Morris averaged a career-high of 35 points on 15 of 21 shooting in a 107-100 victory.
Furthermore, both brothers made a double-double in a game over Dallas Mavericks for the first time in their basketball career.
Suspension
Markeiff demanded a trade a month earlier publicly, so he was fined $10,000 because that was deemed harmful to the league.
Similarly, in a loss to San Antonio Spurs, Morris scored a season-high 28 points on the 23rd of November.
Although Markeiff's coach sidelined him from December 4, he played in a total of 16 games to start the season. Further, his misconduct behavior of throwing a towel at the coach led him to a suspension for two games.
AZCentral.com tagged him as one of Arizona's biggest sports villains.
After one of his teammates got injured, he was finally inserted into the team to fortify the frontcourt. He averaged a season's best game with 30 points on February 2, 2016.
Certainly, Markieff seems to have an aggressive temper as he and his teammate Archie was seen in a physical altercation during his last game with the Suns against Golden State Warriors.
However, teammates stepped in and settled the dispute.
Washington Wizards
Markeiff Morris signed with the Washington Wizards continuing his NBA journey on February 18, 2016.
Furthermore, he made his first debut with the Wizards a day later. His team played against Detroit Pistons, his brother's team averaging 6 points and two rebounds in 98-86 wins.
Similarly, scoring 16 points and 13 rebounds against the Philadelphia 76ers recorded his double-double in a 116-108 win on February 29, 2016.
Morris averaged 26 points in a 112-107 win against the Indiana Pacers on February 10, 2017. The team entered the playoffs as The four seed after the regular season.
During the game against Atlanta Hawks, Morris averaged 21 points and defeated the opponent in 114-111 losses in game 1.
After going through surgery to repair a sports hernia, Morris, in his game against Minnesota Timberwolves, scored 27 points in a 116-111 loss on March 13, 2018.
Morris was traded to New Orleans Pelicans in the deal of exchanging Wesley Johnson, and later, he was waived by the Pelicans.
Oklahoma City Thunder
Later, Morris signed with Oklahoma City Thunder on February 20, 2019.
Detroit Pistons
Morris played 2019-20 seasons with Detroit Pistons. He signed with the Pistons on the 6th of July, 2019.
Later, both Markieff and Pistons agreed to a buyout.
Los Angeles Lakers
On February 23, 2020, Morris decided to sign with Los Angeles Lakers.
Moreover, Morris averaged 16 points in 23 minutes in a Game 2 win. Playing off the bench, he shot 6 of 8 from the field and 4 of 5 from beyond the arc.
For Game 3, during a game against the Lakers, Morris remained the starter for the remainder. However, the Lakers won the 2020 NBA Finals in six games.
Morris decided to resign from the Lakers for the 2020-21 seasons.
Miami Heat
Markeiff, on 2021 August 6, signed with Miami Heat.
He was fined $50,000 as his altercation with Nikola Jokic was seen on November 8, 2021.
Moreover, he is still playing for Miami Heat.
Also related: Nikola Jokic Wife: Everything About Natalija Macesic>>
Markieff Morris | Personal Life
Veteran player Markieff is married to Thereza Morris and happily living with his daughter.
Aligning with playerswiveswiki.com, Thereza was born in November 1982 in Texas. Alvin Wright and his wife, Carletta, are her parents.
She has two siblings, brother Andre and sister Rochanda. Thereza has been a dental hygienist in Phoenix, AZ, since 2011.
Furthermore, Thereza attended Tennessee State University from 2001 until 2006 and studied Cardio-Respiratory Care, Allied Health, and Medical Assisting Services as per her LinkedIn.
You can follow her on Instagram as she is there with the username @pearlywhitez1908. Being a dental hygienist must be the reason to go by the nickname 'Pearly' on Instagram.
Markieff is also very close with his brother and mom. His proud mom never stops showing her support and love for both twins.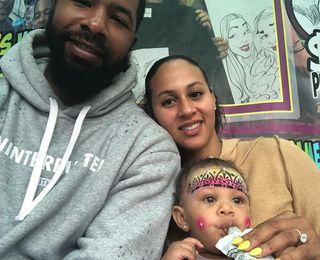 Markeiff and Marcus have the same tattoo, and it has been known they both share the same bank account. They both are closest and share a strong bond.
During the Lakers ring ceremony, Morris's daughter's beautiful moments were captured as both Father and daughter shared a big smile.
Also, read about Ty Jerome's Bio: Early Life, Family, Basketball & Girlfriend>>
Markieff Morris | Net Worth
Veteran player Morris earned a lot of money throughout his basketball career. However, there is no exact amount of net worth out yet.
The estimated net worth of Markeiff is around $15 million.
Furthermore, after a contract with Miami Heat, his total salary is $46,507,874.
With such a reasonable amount, Morris lives a comfortable life with his family.
To find out Morris's past salary history with his team, you can go through HOOPSHYPE.com.
A quick fact, The Morris Twins were the face of the 'And 1' footwear brand, but the contract got expired in 2015.
He has also established a philanthropic foundation called 'Family Over Everything Foundation, Inc.' in collaboration with his twin brother and former NBA player Thomas Robinson.
Moreover, the 6 feet 9 inches guy is a sneakerhead. He was spotted wearing the 'Nike Zoom Kobe 4 Prothro's to pay homage to Kobe Bryant.
Morris has also flaunted LeBron James' Nike signatures and his PEs, the 'Nike Air Foamposite One.'
Social Media Presence
Morris uses social media platforms like Instagram, Twitter, and Facebook to connect with his followers.
As most posts are concerned about basketball and his family, his bio on Instagram says, "Proud Father."
Talking about account verification, he has the most followers with verified accounts except on Facebook.
With 849 posts on Instagram and 3552 tweets on Twitter, Morris posts often.
Ain't shit wild about it! It's a real injury! Imagine having a 300 pound sloppy fat boy run full speed and make direct contact with your spine! I'll be back soon like I said. https://t.co/jMdySrLxuw

— Keef Morris (@Keefmorris) January 7, 2022
Click on the link below to learn more about this veteran player and his personal life.
Instagram : 293k followers
Facebook: 28k followers
Twitter: 96.9k followers
FAQs
What was Markieff Morris's Injury?
Markieff has suffered injuries throughout his NBA career, including Sore Right Ankle, Bruised Hip, Left knee soreness, and sore knee.
What was his fight with Nikola Jokic?
Morris blamed Jokic for his injury when Jokic hit him with a cheap shot.