There is a lot of curiosity regarding the ethnicity of Marquez Valdes-Scantling on the internet since he has been amping up his performance.
Both of his parents are African-American and hold American citizenship.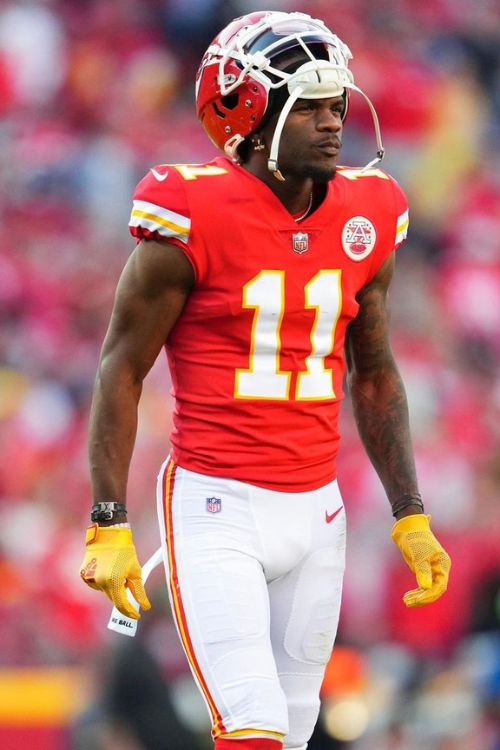 Marquez Reshard Valdes-Scantling was born on October 10, 1994. He is an American football wide receiver for the Kansas City Chiefs of the National Football League (NFL).
In his early years, the 2022 Super Bowl champion attended advanced classes in the magnet program at Perkins Elementary and then at John Hopkins Middle School.
Despite excelling in advanced courses and possessing eye-opening athletic abilities, he desired a simple school career.
Marquez refused to skip a grade or get extra attention when offered the chance. He only wanted to be a normal kid who studied hard for high marks.
The wide receiver later went to Lakewood High School and played football there. He attended NC State from 2013 to 2014 before transferring to South Florida from 2015 to 2017.
The Green Bay Packers drafted him in the fifth round of the 2018 NFL Draft, and he played for them for four seasons.
Marquez Valdes-Scantling Ethnicity Nationality & Religion
Even though there is nothing concrete about Marquez Valdes-Scantling's ethnicity, we know that he is African-American.
Since both of his parents are from America, there is no doubt about his ethnicity. His parents, Tahisia and Marcellus, are natives of Tampa Bay, Florida.
Furthermore, Marquez loves his country, the USA, despite a few hiccups here and there. His nationality is American, and he proudly embraces it.
However, talking about the hiccups that he doesn't approve of is the racial discrimination that is rampant across the country throughout its history.
Marquez is a proud member of the black community and firmly stands in solidarity with them against discrimination.
He frequently supports the Black Lives Matter movement through his social media posts.
What Religion Does He Follow?
Marquez Valdes-Scantling is a god-loving Christian and is grateful for all the blessings that have come his way.
In his Instagram bio, you can see the phrase "Believer & Follower ✝️," which is a testament to his faith.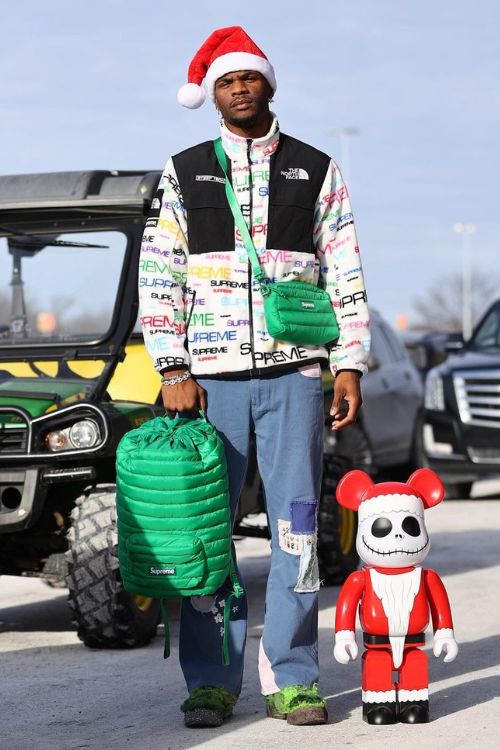 He has also posted a picture on Instagram with the caption, "Not here by mistake. God put me in this position don't ever confuse it", which establishes the player's firm belief in his god.
Marquez Catches A Pass For A 46-yard Touchdown
In the last two games, Marquez Valdes-Scantling secured his first catch for the Kansas City Chiefs, which was a significant one.
Early in the second quarter, he caught a 46-yard touchdown pass from Patrick Mahomes, propelling the Chiefs to a 10-3 lead over the Chargers.
While Valdes-Scantling holds a starting position, he had only amassed seven receptions this season before the Chargers game.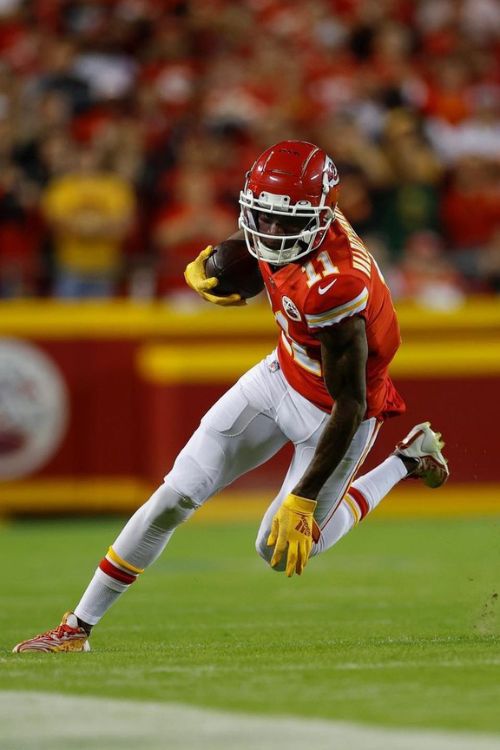 He went without a catch in the previous week's match against the Denver Broncos.
However, he broke through with his first season touchdown, capitalizing on a Mahomes scramble to find an opening downfield. At the time of the catch, Valdes-Scantling was positioned 22 yards downfield.
Before this throw, Mahomes had completed just 8 of 23 attempts on throws of 20 or more yards downfield this season, with zero touchdowns and three interceptions.