Football is one of the most-watched and most-loved sports. And today, we are going to talk about one of the appropriate former players that we have in the NFL.
The man is Marshal Yanda, a timeless player who has entertained many.
To specify, Marshal was a former football guard for the Baltimore Ravens in NFL. And guess what, he started his journey with the Ravens and ended with the Ravens.
Before that, he remained a collegiate player for the University of Lowa.
Marshal is a Super Bowl Champion XLVII winner, a seven-time All-Pro, and much more. You will slowly come to know all of the facts about him once you go through this article. So stay tuned to this page.
But before making any delay, let's grab hold of the essential quick facts about the former long-time Raven guard, Marshal Yanda.
Marshal Yanda | Quick Facts
| | |
| --- | --- |
| Full Name | Marshal John Yanda |
| Birth Date | September 15, 1984 |
| Birth Place | Cedar Rapids, Lowa |
| Nick Name | Marshal Yanda |
| Religion | Not known |
| Nationality | American |
| Ethnicity | White |
| Education | Anamosa Community School District, Iowa University |
| Horoscope | Virgo |
| Father'sName | John Yanda |
| Mother'sName | Ruth Yanda |
| Siblings | Katie Yanda |
| Age | 39 Years Old |
| Height | 6 ft 3 in (1.91m) |
| Weight | 305 lb (138 kg) |
| Arm Length | 32 1/2″ |
| NFL draft | 2007, Round:3, Pick:86 |
| Hair Color | Dark Brown |
| Eye Color | Blue |
| Jersey No | 73 |
| Build | Athlete |
| Marital Status | Shannon Hunt Yanda |
| Kids | Graham, Libby, and Logan Yanda |
| Position | Guard |
| Profession | NFL Player |
| Net Worth | $10 million |
| Salary | around $10 million |
| Team played for | Baltimore Ravens (2007-2019) |
| League | NFL |
| Active Since | 2007-2019 |
| Social Media | Instagram |
| Merch | Rookie Card, Product of Baltimore Ravens |
| Last Update | November, 2023 |
Marshal Yanda | Early Life
Starting with the basics, Marshal was born on September 15, 1984, to his parents, John and Runda Yanda, in Cesar Rapids, Lowa. However, he was not only there; he grew alongside his sister, Katie Yanda.
To remain specific about his address details. Marshal stayed at Hawkeye Country, that's what he describes, which is located 50 minutes north of Lowa City.
While growing up, Yanda Marshal always spent his Saturdays watching head coach Hayden Fry's Lowa teams on the T.V. in the living room.
Marshal was always upfront about playing Kinnick Stadium. But, until his freshman days at college, he was always babyfaced.
Marshal Yanda | High School Career
Marshal went on to attend Anamosa High School, located in Iowa. He played almost three sports there, basketball, football, track, and field. He earned a Letterman in those sports.
In the name of honor, Marshal was entitled to first-team all-conference two times.
Marshal skipped classes and missed assignments for the sake of his love for sports. Also, he had a few bad habits that pushed him away from his dream of playing in Kinnick Stadium.
Struggle Story
But again, he would do anything, go to any limit to become a Division I recruit. He would always try harder to graduate a semester early.
He did not have a coach. Instead, according to his NIACC head athletic trainer, Mark Vrba, it was all a do-it-yourself situation.
Yanda had a hard time surviving a battle to fulfill his dreams. He adjusted in a dormitory with no air conditioner appearing for the early morning conditioning session every day. He cooked his meal on an electric skillet.
After all these hustles, he did not run away from the four-hour classes as that is required, total credit hours. On the contrary, as soon as he finished his schoolwork, he returned to weightlifting again.
Marshal was still in the process of becoming a complete athlete throughout high school. However, he conquered the entire athlete body during his college.
You may be interested in reading about Jalen Reagor Bio: Football, NFL, Father, & Net Worth >>
Marshal Yanda | College Stats & Career
He committed to playing for the Lowa Hawkeyes Football team at Iowa. He was entitled to third-team All-American by the NFL Draft Report in 2006.
Not only that, but he also received second-team All-Big Ten honors in appraisal for the contributions given in the field by the league's coaches.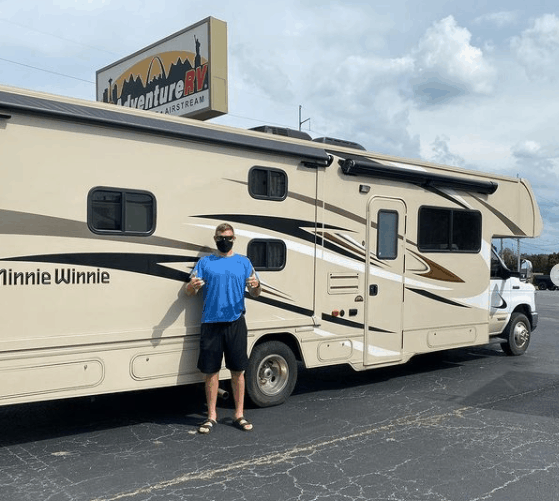 He initially played for North Iowa Area Community College as a freshman and sophomore. His transition from a good player to a dominant one was worth seeing.
Marshal was growing confident mentally every single day, according to one of his classmates, Miller. As a freshman, he played right guard, and as a sophomore, he played correct tackle.
Besides growing remarkably in sports and athletics, Marshal also majored in Economics.
Marshal Yanda | Professional Career and Stats
The Baltimore Ravens hired Marshal with the 86th overall pick in the third round of the 2007 NFL Draft. He was the seventh offensive tackle selected in 2007.
He agreed to sign a three-year contract with the Ravens worth $1.61 million.
Marshal appeared in a total of 16 games as a rookie player and started 12 games. He could start five next year. He could perform in 16 games with nine starts in 2009 and start all 16 games in 2010.
Marshal agreed to extend his deal to more than five years with the Ravens worth $32 million in 2011. In addition, he was hired to represent AFC in the 2011 Pro Bowl.
For the next year, he grabbed his first championship ring as he led his to win Super Bowl XLVII against the San Francisco 49ers.
Marshal performed for 16 games each in 2013 and 2014.
Not to mention, he was ranked as one of the best guards consecutively by Pro Football Focus from 2014 to 2016. However, his fellow players ranked him 37th on the NFL Top 100 Players in 2016.
Similarly, Marshal was ranked 43rd in 2017. He was also straight moved to the sixth contender in Pro Bowl for his achievements.
Retirement
Everything was normal until he injured his ankle in 2017 and had to end the season.
Marshal made a pretty remarkable comeback in 2018, getting named to his seventh Pro Bowl after his injury.
However, he ended up his professional career in 2020 by declaring his retirement decisions.
Well, no saying goodbyes because we clearly can expect a phenomenal coach coming out of him if he wishes so.
Check the Madden Rating of Yanda on Muthead Site.
Marshal Yanda | Awards and Achievements
He is a Super Bowl champion (XLVII).
He is a two-time First-team All-Pro for 2014 and 2015.
Marshal is a five-time Second-team All-Pro consecutively in 2011, 2012, 2016, 2018, and 2019.
He is an eight-time Pro Bowl in 2011, 2016, 2018, and 2019.
He was also entitled to the NFL 2010s All-Decade Team.
Marshal was listed on PFWA All-Rookie Team in 2007.
He received the Baltimore Ravens Ring of Honor.
Marshal Yanda | Prospect for Hall of Fame
According to Ozzie Newsome, he had a billboard or a hoarder for the Ravens that featured the most prominent payers. So he would have Marshal as one who played like the Ravens.
According to Eric Decosta, the General Manager, Marshal will soon be introduced to the Raven's Ring of Honor. No one can ever prove them a better recipient, unlike him.
Marshal was the best guard in his generation, and also, while dropping, he became the brilliant lead blocker in NFL history for the best rushing back.
You might be interested in buying Marshal Yanda's autographed jersey, click to follow!
Marshal Yanda | Post-Retirement Transformation
Well, when many players and athletes put on heavyweight within a few months of retirement.
Here, we have our great offensive lineman, Marshal Yanda, who has almost dropped 64 pounds in the first four months of his retirement.
That's a miracle.
So, how did he lose weight? What was his diet plan?
Many would want to know the tips and techniques that he follows to stay this fit. He is unrecognizable to his fans, friends, and teammates.
Marshal was upcycling every single morning. A reorganized exercise routine, Pedaling, a healthy diet, and of course, his fierce attitude resulted in a fruitful weight loss as a 35-year-old.
Moreover, Yanda also cut down on sugar, pasta, bread, and beer, and consumed more red wine.
Marshal changed his avatar from being a healthy sportsperson to a clean-shaved, slimmed-down look.
It seems like he is devoted to the decreased calories and increased cardio strategy.
Marshal Yanda | Personal Life
Coming to his aspects of life, Marshal is a married man. He was happily married to his lovely wife, Shannon Hunt Yanda, in 2011.
He also shares three adorable kids with his wife, namely, Logan, Libby, and Graham.
According to online sources, Marshal gets six months off from the league and utilizes the privilege by spending time with his family in their Marion Home, in Iowa.
He has always been a family man and is always responsible for his work ethic at the same time.
Moreover, he does not keep watching T.V. every time. Instead, he makes sure that he never goes out of shape.
Along with his family, he makes family trips to the Jones County Fair. The couple also owns a home in Baltimore.
Besides his wife and kids, the long-time Raven guard Marshal is also an adventure freak. He is in the entire mood to revive his life in his post-retirement days.
Marshal Yanda | Net Worth
He has won battle after battle and even conquered a Super Bowl Championship. Marshal has given his thirteen precious years to Raven and encouraged his team members with off-chart work ethics.
Undoubtedly, Marshal is living a well-off life. He has earned his overall income from the games that he played for Baltimore Ravens.
Aligning with the online sources, he made $10 million as the annual average salary in 2019. So that precisely states, – Marshal Yanda has an accumulated net worth of $10 million as of [current year].
If you want to check out his salary detail season-wise from the beginning, you can click here.
Net Worth of Marshal Yanda in Different Currencies
Here is the net worth of Marshal Yanda in different currencies, including the Euro and Pound.
Currency
Net Worth
Euro
€

8,857,550

Pound Sterling
£

7,487,050

Australian Dollar
A$

13,975,850

Canadian Dollar
C$

12,731,300

Indian Rupee
₹

750,780,000

BitCoin
฿

175
Marshal Yanda | Social Media Presence
Instagram: 9k Followers
Also, read another article, Ray-Ray McCloud – Early Life, NFL, Personal Life & Net Worth >>
Some FAQs
Has Yanda Appeared in the Pat McAfee Show?
Yes. he has appeared in the Pat McAfee Show.
What is Marshal Yanda's NFL career statistic?
To date, Marshal Yanda has played a total of 177 matches, among which he has made 166 starts. Well, he has eight fumble recoveries.
Does Marshal have a tattoo?
Yes, Marshal does have a tattoo, a tribal one, on his right bicep.