Norwegian soccer player Martin Odegaard's sisters Emilie and Mari have remained away from the public limelight. There is a lot of information about Martin Odegaard's older brother, Kristoffer Odegaard. Read more to find out.
The only athlete among four siblings, Martin Odegaard, was raised in Drammen, Norway. There have only been a few occasions, the Arsenal midfielder has shared posts regarding his siblings.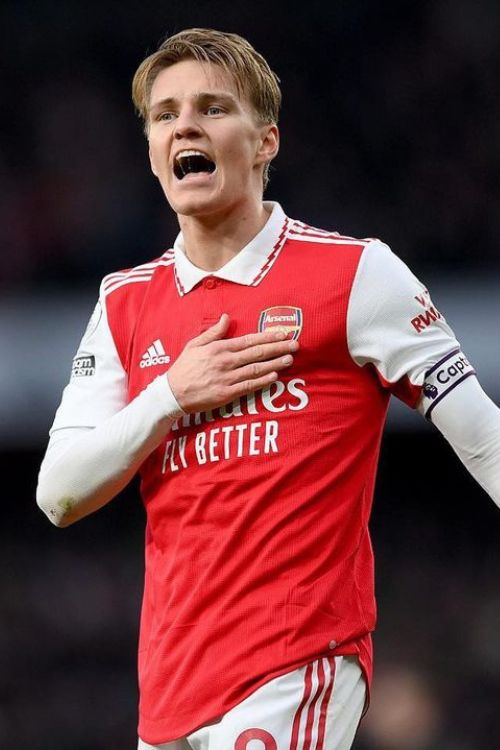 There was a time when Odegaard was tipped for success at Real Madrid, but the hype quickly fizzled out. At Arsenal, the Norwegian international has found a new life.
Currently, the Gunners are on top of the league and looking to win their first Premier League title in 19 years. With teammates Gabriel Martinelli and Bukayo Saka, Mikel Arteta has trusted his young players to lead the title charge.
But the showdown against Manchester City on April 26 didn't end up in their favor. Pep Guardiola's men emerged victorious with a scoreline of 4-1, with Kevin De Bruyne scoring twice, and Erling Haaland adding a fourth in injury time.
Martin Odegaard Sisters Emilie And Mari Odegaard
Martin Odegaard's sisters, Emilie and Mari Odegaard live in Norway with their parents.
The Arsenal captain has remained hush about his family life. The 24-year-old has already seen many ups and downs in his soccer career, and the people who have stayed beside him have been his family.
And despite wanting to be assiduously private, there is no doubt that his sisters, Emilie and Marie, are a supportive pair.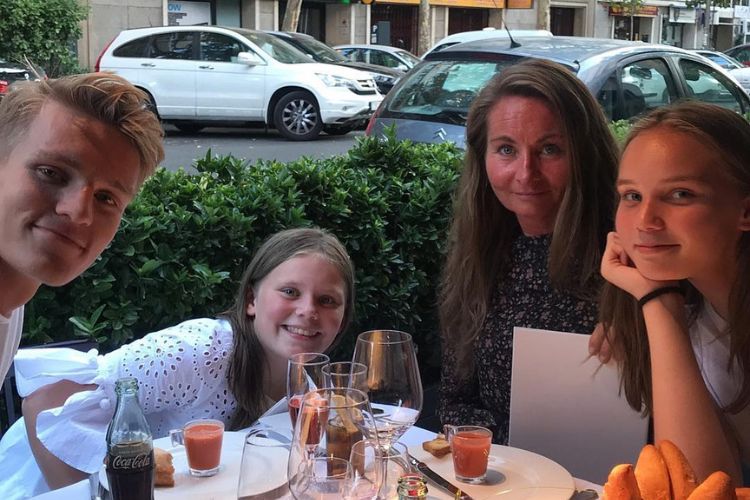 The Premier League Player of the Year winner, Martin Odegaard, shared a photo of him with his three siblings on Christmas in 2015.
This was one of the first photos of Odegaard with his three siblings. Since then, he has only shared one more picture of himself with his sisters. It was the photo of the Arsenal star enjoying lunch with his two sisters and their mom.
The oldest among the two girls, Emilie Odegaard, is available on Instagram. The account is private and only displays Emilie's profile picture.
Brother Kristoffer Odegaard
There are many pictures of Martin and Kristoffer available on the internet.
According to his Instagram, Kristoffer travelled to Ibiza, Spain, with his brother for a break, last year.
The eldest of four siblings Kristoffer, shares one similar trait with his brother. It is the emphasis on maintaining a healthy physique.
On Instagram, Kristoffer has shared a few photos to show off his sculpted body.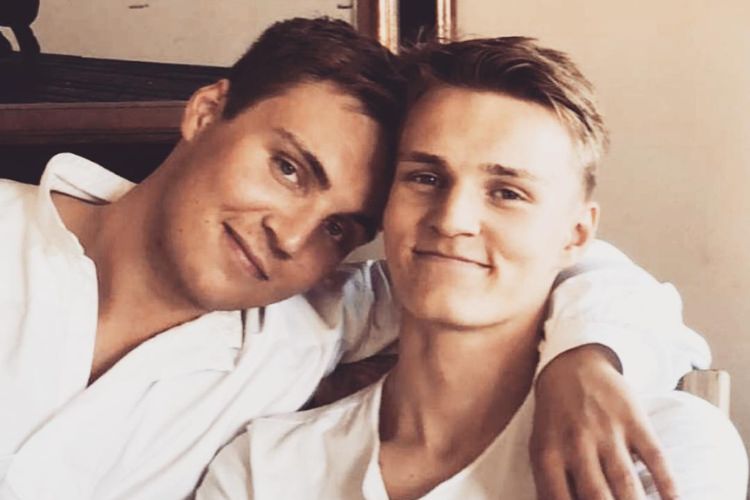 Kristoffer seems to be in a relationship with a beautiful lady, Amalie Winnes.
Last year, Kristoffer shared a picture of him and Amalie at the Norwegian parade, "Syttende Mai." The young pair were seen enjoying the parade with a glass of champagne in their hands.