Matisse Thybulle parents fought throughout the hard times in unison. The player, meanwhile, found his way amidst the uncertainty.
Elizabeth and Greg are inspirational for securing the kids' future despite them being in a battle against a mortal enemy.
Thybulle carried his parents' attitude to make the best of every situation and finished college as he had promised them.
Matisse Thybulle played collegiate basketball for the Washington Huskies basketball team.
As a senior, he won the Naismith Defensive Player of the Year and the Lefty Driesell Award in 2019.
The Boston Celtics drafted Matisse in the first round as the 20th overall pick in the 2019 NBA draft. However, he was traded to the Philadelphia 76ers the following day.
The Arizona-born made his NBA debut with the Philadelphia 76ers on October 23, 2019. He played 245 games in four seasons with the Sixers.
Likewise, he was named to the NBA All-Defensive Second Team in 2021 and 2022.
On February 9, 2023, the player was traded to the Portland Trail Blazers as a part of four team trade.
Matisse Thybulle Parents: Elizabeth & Greg
Matisse Thybulle was born to his parents, Elizabeth and Greg Thybulle, in Scottsdale, Arizona.
Born on March 4, 1997, his parents named him after French artist Henri Matisse. He was raised with a younger sister named Chloe.
After living for seven years in Australia, the family returned to the United States and settled in Sammamish, Washington, in 2005.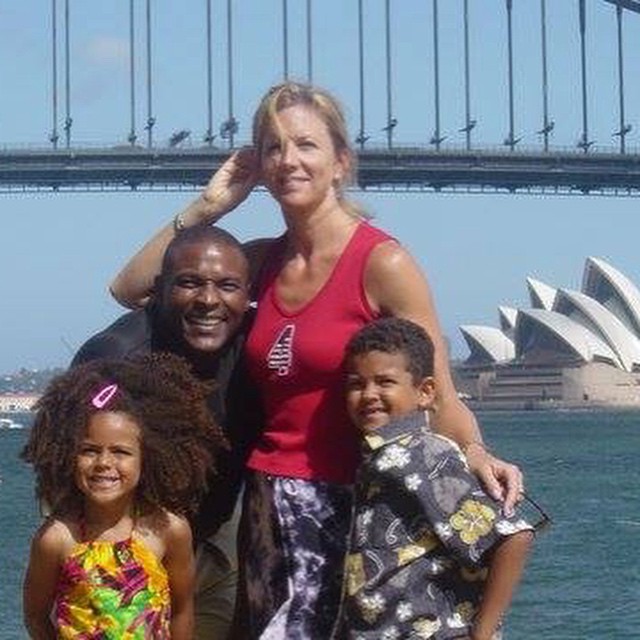 In the family, Chloe and Greg are mirrors of each other's personalities, who are lively, extroverted, and bursting with energy.
On the other hand, Thybulle takes more on the side of his late mother, who was reserved, and a caretaker.
Meet Father Greg Thybulle
Matisse's father, Greg, is an engineer by profession who was born in Haiti. Interestingly, he grew up in the Harlem neighborhood of New York City.
Greg is his son's biggest fan and is obsessed with the game. In fact, he even became a ref to learn the game.
Matisse remembers his father at his games since he started playing basketball competitively in the third grade.
Forever smiling, Greg is just happy to be a part of his son's game and see him succeed.
During Thybulle's college days, Greg became known locally for his loud cheering and for talking trash to opposing student sections.
Meet Mother Elizabeth Thybulle
Matisse's mother, Elizabeth, was a naturopathic doctor. She was born in Minneapolis on March 19, 1964, to Tom Sehrer and Karen Sehrer.
Elizabeth graduated with a degree in Business and French from the University of Puget Sound in 1985.
Later on, she earned a degree in Naturopathic Medicine from the Southwest College of Naturopathic Medicine in Tempe, Arizona, in 1988.
Similarly, Elizabeth was an athlete when she was her son's age but didn't specialize in basketball.
She always wanted to see her kids happy and told them to keep doing what made them happy and figure out how to get better.
Thybulle would often talk to his mom after rough losses, who would tell him that his "timing" was off in response.
Elizabeth, who was diagnosed with acute myeloid leukemia, struggled a lot with the disease.
Sadly, she passed away at age 50 on February 2, 2015, when Thybulle was just 17 years.
In college, Thybulle wore jersey no. 4, his mom's favorite number, to honor her memories.
Matisse Thybulle Sister: Chloe Thybulle
The younger sister of the shooting guard Chloe Thybulle was born on April 2, 1999.
She has been working as a professional semiconductor recruiter at Insight Global since October 2022.
Chloe graduated from the University of Arizona in August 2020 with a major in environmental science.
Thybulle is close to his sister and considers her his best friend. The bond solidified even more after the death of his mother.
The siblings' connection is evident through their frequent Instagram posts on their respective accounts.