Matt Harvey girlfriend is none other than Aussie model & Zerobon executive Monika Clarke. Sources cite that the two were dating for a few months before their relationship came to light in July 2023.
The former Mets pitcher was once in a relationship with former Victoria's Secret model Adriana Lima.
However, after their short-lived romance in 2017, fans were curious if he was single or had a secret girlfriend.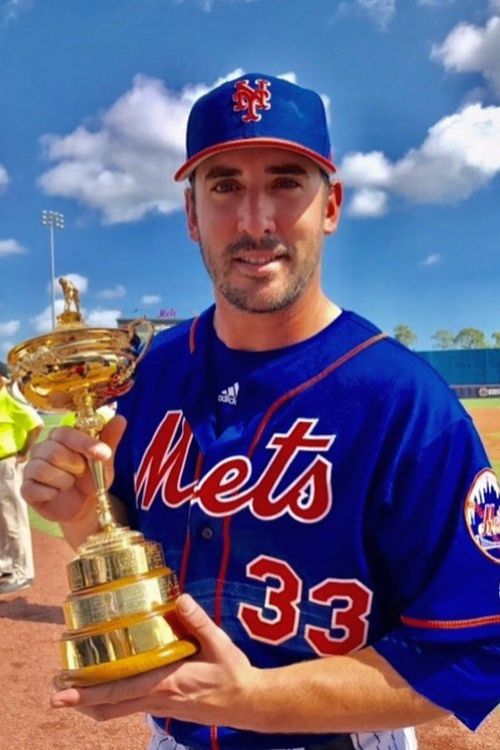 The 34-year-old former MLB pitcher announced his retirement from the MLB in May.
Drafted in 2012, in the first round as the seventh overall pick, Harvey had set the stage alight with his performances in his debut season.
There was a time when Bryce Harper predicted that Harvey would one day become a CY Young Winner. And from his performances, it didn't look like a far fetch thought. But soon, his promising career was derailed by injuries.
In his 11 seasons in MLB, Harvey played for five franchises, with Baltimore Orioles being his last one in 2021.
After announcing his retirement from the sports last month, Harvey has now shifted his attention to the real estate world.
Matt Harvey Girlfriend: Is The Pitcher Dating Anyone?
Currently, the former MLB player is in a relationship with Monika Clarke, an Australian model.
Matt Harvey and the Zero Bond executive were spotted together in New York. Clarke even took to Instagram & shared romantic day-out pictures with Harvey on July 6, 2023.
Online sources claim that the duo were dating a few months prior before they opened up about their relationship.
Ever since Harvey broke up with his short-time girlfriend, Adriana Lima, in 2017, fans were keeping an eye on his relationship profile.
The former baseball star kept himself out of the romance limelight for six years until his recent linkup with Monika came.
Matt Harvey And His Long List Of Exes
Drafted by the Mets in 2012, Harvey had his breakout season in 2013 after he was selected for the MLB All-Star Game. And since then, he seems to have started winning ladies' hearts.
But at one point, the pitcher seemed to be dating all the beautiful models in the world.
In 2013, the pitcher began dating Russian model Anne Vyalitsyna, best known for Sports Illustrated Swimsuit Editorials.
Before dating Harvey, Anne was dating the Maroon 5 lead singer, Adam Levine. Harvey and Vyalitsyana dated for eight months before calling it quits in 2014.
Harvey then swiftly moved on from Anne and began dating Ashley Hass, but that relationship didn't last long.
He was then with British model Asha Leo hanging out with her in hockey and basketball games.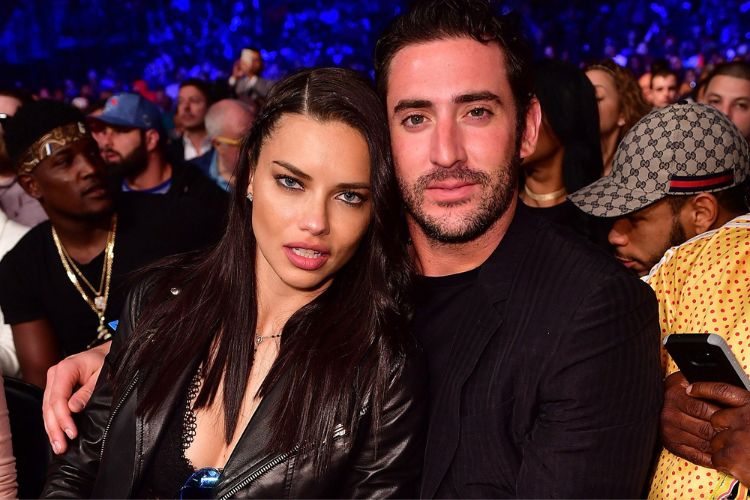 But once again, his relationship with Asha was a small-time fling. He then began dating a Polish model, but this time around, it was Ania Cywinsk, and once again, it was only for eight months.
One of his mainstream exes was Adriana Lima, whom he dated for two months in 2017. Many even claimed that Matt Harvey's rizz level must have been above 100 because pulling Adriana Lima isn't an easy task.
A few months after their breakup, Adriana Lima seemed to have thrown shade at Harvey after he was suspended for three games by the Mets for skipping a game.
The model shared on her Instagram a quote that read, "He who works with his hands is a laborer. He works with his hands, and his head is a craftsman. He who works with his hands and his head and his heart is an artist."
Matt Harvey Shift In Career Since His Retirement
The former Mets pitcher has bid goodbye to the mound and is now looking to start a fresh career in the real estate industry.
The Dark Knight has joined the New York-based real estate firm Newmark as a managing director. The New York Post has reported that the former baseballer landed the lucrative job with the help of his friend and the President of Capital Markets Strategists, Anthony Orso.
The two crossed paths for the first time in 2013, when Harvey taught Orso's son Steven with his knuckleball.
The company has complemented the pitcher's career on the baseball diamond and has said his high-profile career has helped him gain tremendous exposure to industry professionals.
Harvey has also stated that he has always been interested in different aspects of real estate and considers himself fortunate to join an incredibly successful firm such as Newmark.